BREAKING: Dino Melaye Trapped In FCT Court, May Spend Night In Kuje Prison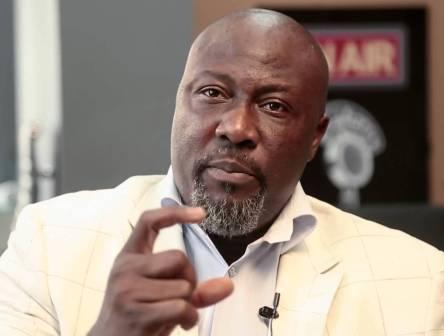 The representative of Kogi West Senatorial District, Senator Dino Melaye, is trapped in the Federal Capital Territory High Court, Maitama.
Melaye was on Thursday dragged before the court for falsely incriminating the Chief of Staff to Governor Yahaya Bello of Kogi State, Edward David, in a reported assassination attempt.
The judge, Olasumbo Goodluck, granted bail to the embattled Senator.
He was asked to provide a surety who must be a level 14 civil servant with N100,000 bail bond.
But as at press time, Melaye was still holed up in the court.
According to The Eagle Online, the road leading to the High Court of Federal Capital Territory is presently barricaded by heavily armed personnel of the Special Anti robbery Squad.
The court premises has also been sealed off, as all attempts to gain entry by our correspondent proved abortive.
Melaye, on his Twitter handle, wrote: "After the court refuse the application of the Federal Government to refuse me bail, Governor Yahaya Bello using SARS and policemen from Kogi State Government house with A O Government House Lokoja have taken over the FCT high Court to arrest and poison me on the way to Lokoja."
A source said the implication of the development is that Melaye will spend the night in Kuje Prisons, where he was billed to go in the case of his not meeting the bail conditions.
Protesters had earlier in the day stormed the court.