BREAKING: Names of the Three Cabin Crew Revealed As Third Person Onboard Helicopter Crash Dies In Hospital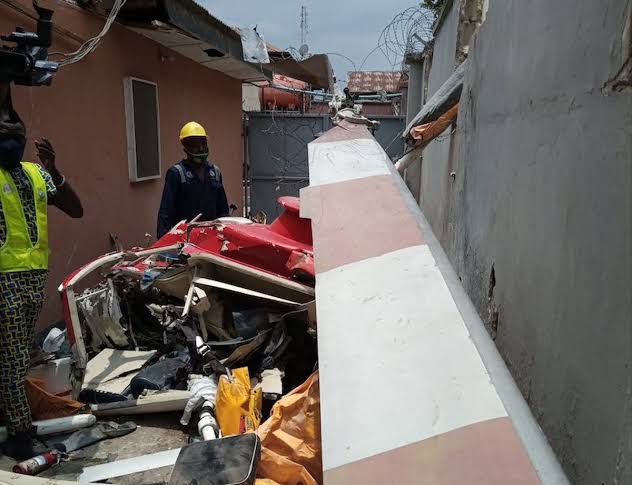 Sadly, the third cabin crew member in the ill-fated helicopter crash at Opebi today is dead.
According to a report by Daily INDEPENDENT the third cabin crew onboard the Bell 206 B3 helicopter owed by Quorum Aviation Services that crashed at noon today has died in an undisclosed hospital.
A source close to the airline confided in our correspondent a few minutes ago that the victim died due to complications arising from the crash.
The source gave the names of the victims as Capt. Chika Prudence Ernest, Engr. Clement Ndiok, an ex- Bristow Helicopter engineer and a fitter