Breaking! Supreme Court Adjourns Judgement On Naira Swap Till After Election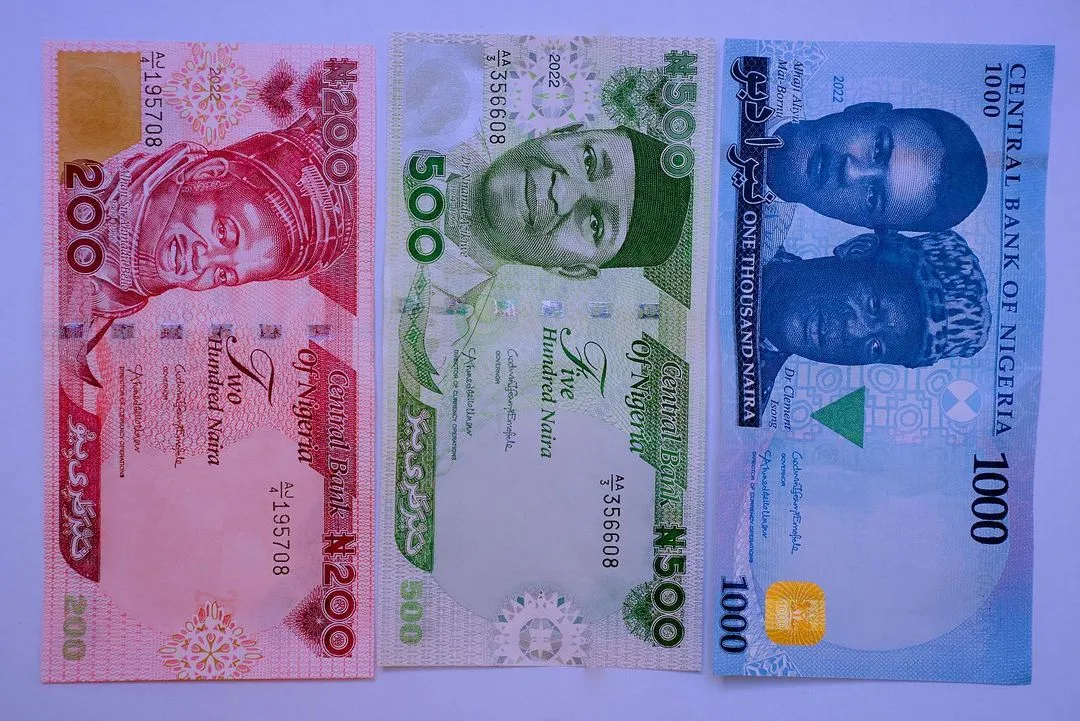 Breaking! Supreme Court Adjourns Judgement On Naira Swap Till After Election
Interestingly, the Supreme court has adjourned Judgement on a suit filed by ten states, asking the apex court to restrain the Muhammadu Buhari regime from fully implementing the naira redesignsupreme  policy.
The court adjourned till March 3rd, after the Presidential Elections
It was earlier reported that the court had adjourned the suit on the Naira Swap policy to February 22, to allow it to consolidate all cases on the matter emanating from nine more States of the Federation seeking to be joined in the suit.
Nine more states were joined as parties in the suit initially filed by Kaduna, Kogi, and Zamfara State governments challenging the legality of the Naira swap policy of the federal government.
A seven-member panel, led by Justice John Okoro, the apex court joined the attorneys-general of Katsina, Lagos, Ondo, Ogun, Ekiti, Cross River and Sokoto States as co-plaintiffs, while the attorneys-general of Edo and Bayelsa States were joined as co-respondents.
SANWO-OLU HAILS MORAYO AFOLABI-BROWN'S APPOINTMENT AS MD OF TVCe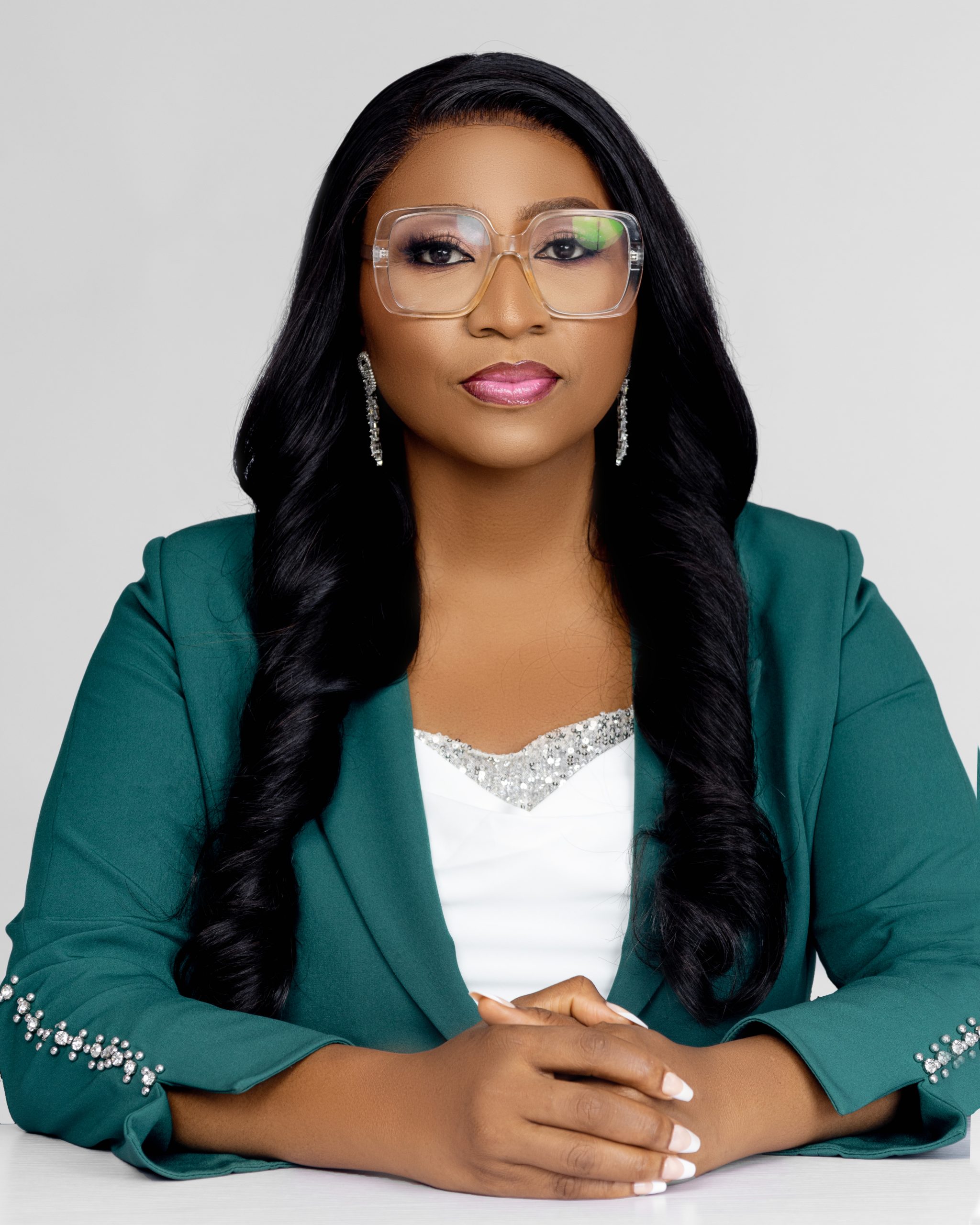 SANWO-OLU HAILS MORAYO AFOLABI-BROWN'S APPOINTMENT AS MD OF TVCe
Lagos State Governor, Mr. Babajide Sanwo-Olu, has congratulated popular television presenter, Dr. Morayo Afolabi-Brown, on her appointment as the Managing Director of TVCe, the Entertainment Channel of TVC Communications.
He said the new role given to Afolabi-Brown, the host of the TVC's breakfast programme, 'Your View' is well deserved.
Governor Sanwo-Olu in a statement issued on Thursday by his Chief Press Secretary, Mr. Gboyega Akosile, said Afolabi-Brown's appointment as Managing Director of TVCe is inspirational to young media practitioners that they can get to the top position of their career with hardwork, commitment and discipline.
He said: "The appointment of Dr. Morayo Afolabi-Brown as the Managing Director of TVCe, the Entertainment Channel of TVC Communications, is deserving having distinguished herself at TVC Communications and the media industry for almost two decades.
"Morayo Afolabi-Brown is one of the most influential women presenters not only in Nigeria but Africa. She has been recognised as one of the top 25 most influential women in Journalism Africa (WIJA) 2020 where she ranked 18th on the list.
"I believe strongly that Morayo Afolabi-Brown's new appointment is an inspiration to young media practitioners, particularly members of staff of TVC Communications, that they can get to the top of their career in the company if they put in a little more than is expected from them by their employers.
"Morayo Afolabi-Brown's new role attests to her exceptional track record of achievements in TVC Communications as a former Deputy Director of Programmes TVC News, where she created content on three independent channels for broadcast. She has also made a lot of impact as a host in addressing basic issues in society through the TVC's breakfast show 'Your View,' programme.
Grace Nation @ 20: There is a Condition that gives You Access to the Spirit of God – Dr Chris okafor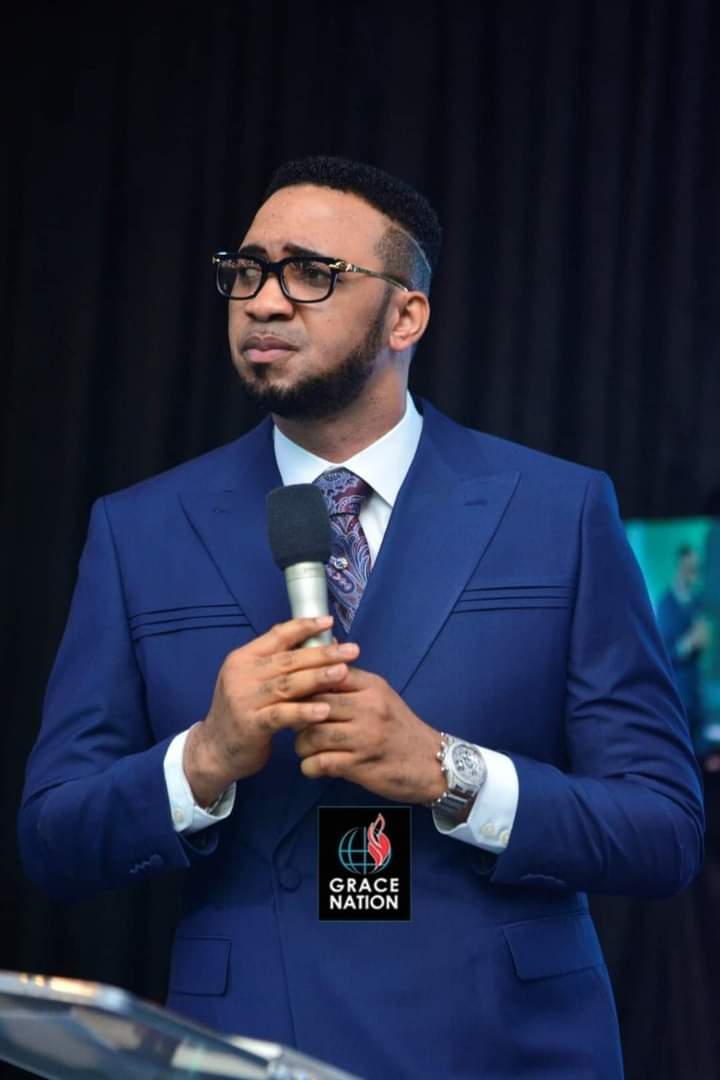 Grace Nation @ 20: There is a Condition that gives You Access to the Spirit of God – Dr Chris okafor
…..Until you become a soul winner, you will be limited
Grace Nation international aka Liberation City is 20 years old, the church that started in a Primary school Premises 20 years ago has now Grown spiritually to the Glory of God to become what many see as Big Congratulations and has also become Holy Mountain of Blessings,Miracle, deliverance, answered Prayers ,healing and Restoration where people around the world visit and God answer them as they make request, it is also a cardinal place where Prayers are answered and in many occasions the hopeless witness the strong hand of God upon this life.
As part of the celebration of this Mountain of Miracles and Restoration a 3 days Prophetic Program started on the 30th of November 2023 – Dec 3 at the international Headquarters of church in Ojodu Berger Lagos Nigeria.
Welcoming Citizens of Grace Nation world-wide to the Anniversary, the Senior Pastor Grace Nation world-wide popularly known as the Generational Prophet of God Dr Chris okafor made a Prophetic declaration, Saying as we all come together to celebrates 20 years of Glory, Blessings, Breakthrough, God faithfulness upon Grace Nation, celebration will never ceased in the house of all Grace Nation Citizens, He said God has been so faithful to Grace Nation and all it's citizens world-wide that is the reason for the Celebration.
In his sermon on the theme of the Program, "Higher Life Dimension" with subtitles, (They that Knows their God shall be Strong and Do Exploit) said you can only do exploit by the Spirit of God upon you, the Generational Prophet of God also remarked that to do exploit you must be ready to serve your lord God with the spirit of Truth, God is not looking for anyone but those that worship him in truth and in spirit, He said serving God in truth and in spirit makes you powerful and gives you more power to do Exploit in extra ordinary dimensions by the help of the Holy spirit therefore Preparing you for Higher life dimensions.
The Man of God continue that until you become a soul winner, you will.be limited from gaining Higher life Dimension, meaning if you want to do Exploit you must be a soul winner, until you torches the heart of God, God cannot torch your heart and problems but when you torch his heart ,he torch your heart too for a higher life Dimension and when God visited you, everything about you, around you change for better and you become a blessing to all, even to your Nation,the popular Lagos Prophet Concluded.
The powerful hand of God was evidential at the service, God came down Mightily with his hand of deliverance, restoration and Healings. God used his servant the Generational Prophet of God Dr Chris okafor to break barriers, evil family patterns, destroyed network of the devil over Businesses, Talents, and marriages. Miracles babies were not left out as many awaiting Mother's received there own miracles.
The 20th Anniversary celebration of Grace Nation international aka Liberation City continue on Friday Dec 1,2 and on Dec 3, a special thanksgiving service will be held to Appreciate God faithfulness over the Church, the Set Man and his Family and the entire Grace Nation family world-wide…
Global nuclear technology takes a major leap with installation of Core Catcher at El-Dabaa NPP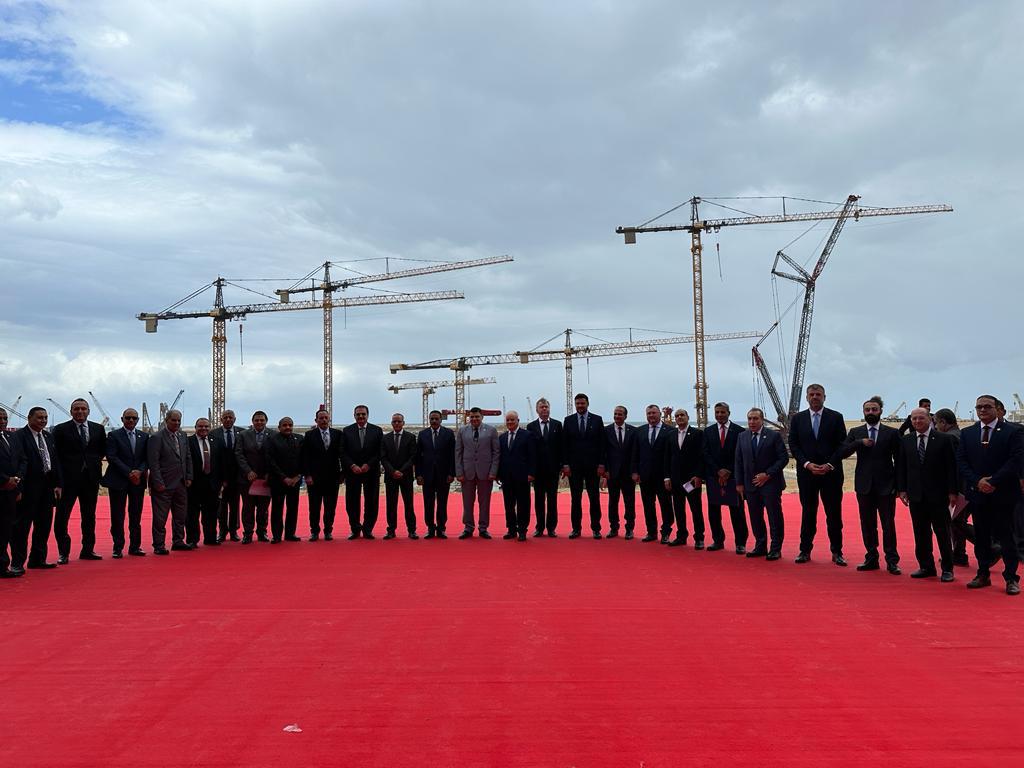 Global nuclear technology takes a major leap with installation of Core Catcher at El-Dabaa NPP
Nuclear energy technology has recorded a major milestone as specialists started to install the core catcher body at Unit 2 of El-Dabaa NPP in the Arab Republic of Egypt ahead of schedule. The Rosatom State Corporation Engineering Division is the general designer and general contractor.
The official ceremony dedicated to the commencement of the core catcher installation was attended by Dr. Amged El-Wakeel, Board Chairman of Nuclear Power Plants Authority of the Arab Republic of Egypt (NPPA), Eng. Mohamed Ramadan, Deputy Board Chairman of NPPA, Mr. Andrey Petrov, Rosatom State Corporation First Deputy General Director for Nuclear Energy – ASE JSC President, Mr. Alexey Zhukov, ASE JSC First Vice President for Construction, Mr. Alexey Kononenko, ASE JSC Vice President – Director for the El-Dabaa NPP Construction Project, as well as project teams of the Rosatom Engineering Division and the Nuclear Power Plants Authority of Egypt.
"Our project continues to develop rapidly. The installation of the core catcher at power unit two is one of the key construction milestones planned for 2024, which was completed ahead of schedule in November 2023. It is worth mentioning that less than two months ago, namely in October, we installed a core catcher at power unit one which demonstrated almost simultaneous construction of the first and second power units.
By the end of this year, we plan the first concreting in the foundation slab of power unit four; therefore, it will spell the end of the preparatory period of and the transition to, the main stage of the four-unit El Dabaa NPP construction. This is the result of the coordinated work of the Owner and the General Contractor's united team", said Andrey Petrov.
Dr. El-Wakeel expressed his appreciation to all the workers from the Egyptian and Russian sides, adding that "what the El-Dabaa Nuclear Power Plant site is witnessing today is not the result of coincidence, but rather the consequence of diligent and unrelenting efforts from all Project participants working day and night in order to reach the Project's milestones. This could not have been achieved without determination, persistence and ceaseless diligent work."
The core catcher consists of several elements whose total weight amounts to 700 tons.
In October 2023, the similar equipment was installed at power unit No. 1.
El-Dabaa NPP is the first nuclear power plant in Egypt which will be built in the city of El-Dabaa, Matrouh province, on the Mediterranean coast, approximately 300 km North-West of Cairo. The NPP will consist of four power units, 1200 MW each, with generation III+ VVER-1200 reactors (pressurized water reactors). This is the newest generation technology which has references and is already operating successfully. There are four operational power units of this generation: two reactors at Novovoronezh NPP and two at Leningrad NPP. Outside Russia, one power unit of Belarus NPP with VVER-1200 reactor was connected to the grid in November 2020.
The NPP is being constructed in accordance with the package of contracts which entered into force on December 11, 2017. In accordance with the contractual obligations, the Russian party will not only construct the power plant but will also supply nuclear fuel for the whole life cycle of the NPP and will provide assistance to the Egyptian partners in training of the personnel and support of operation and service of the plant during the first 10 years of its operation. Under a separate agreement, the Russian party will build a special storage and will supply containers for storing spent nuclear fuel.