Buratai Reappears with Research Centre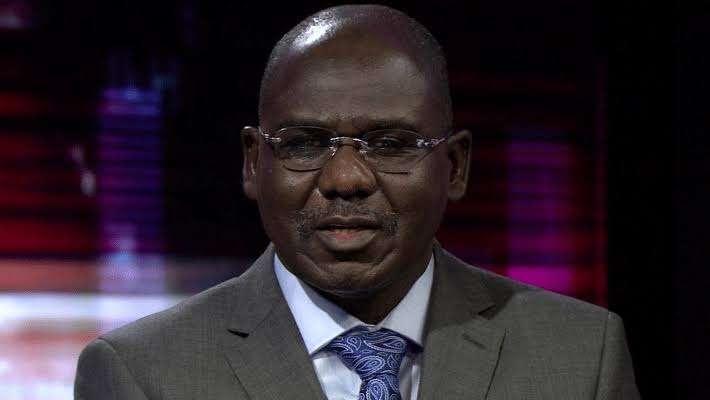 Buratai Reappears with Research Centre
Against the background of increasing loss of faith in the Nigerian project, former Chief of Army Staff and Nigeria's current Ambassador to the Republic of Benin, General Tukur Buratai, initiated the Tukur Buratai Research Centre, a cutting-edge leadership think-tank to aid the troubled national development journey. Louis Achi examines the underlying vision
This is a good time to recall former French president, Giscard D'Estaing's counsel to statesmen and world leaders: "There can be no response to history without effort." D'Estaing's sage warning was clearly inspired by the environment of the human crisis that defined his era. He was born during the First World War and fought in the second bloody global conflagration.
Today, the stakes are extremely high, and Nigerians are mindful that failure to achieve democratic stability, through a fair, transparent, inclusive governance process and very importantly, an untainted leadership transition process may imperil the country's future as a coherent state.
Moreover, being Africa's demographic and natural resources centre of gravity, Nigeria ought to lead the journey of transformative change on the continent. She ought to provide the leadership to raise Africa to her next level. But then charity must begin at home because at this period in human history, it surely would be sheer folly to tread a different path.
And that is the challenge before both the current Muhammadu Buhari presidency and successive administrations. This is also at the core of the leadership think-tank project initiated by the former Chief of Army Staff (COAS) and Nigeria's current Ambassador to the Republic of Benin.
Conceivably, in order to respond to the tumultuous history he has found himself in and had actually played a crucial role in as counselled by the ex-French President D'Estaing, the former COAS recently initiated the establishment of a cutting-edge leadership research centre at Gora in Nasarawa State, North Central Nigeria.
He stated that the Centre would collaborate with the Nasarawa State University, Keffi, in the fields of strategic studies, peace and conflict studies, environment and leadership for development. Not one to beat about the bush, the ground breaking and fundraiser for Tukur Buratai Research Centre (TBRC) held at Gora in Nasarawa State in late December last year.
When THISDAY directly asked the brawny ex-General, now an Ambassador, why he opted for this path, he provided an insight that showed his lesser known side and spoke to a hidden passion about the progressive transformation of the Nigerian state.
Ambassador Buratai said: "My simple philosophy about life is to continue to live a life of value by improving on the system that we have. As someone from the military, I reckoned the best way for me and my associates to add value to our society and make our country better and stronger is through a think-tank like the Tukur Buratai Research Center (TBRC).''
In addition, the soldier-statesman said that Nigeria has the potential for greatness but there were insufficient capabilities to transfer those potential into socio-economic benefits for the people. According to him, inadequate research and development implementation in Nigeria create a massive void in the nation's progress.
His words: "When properly focused research and training institutes are established, innovation and development become a natural progressive activity that benefits the nation's life. In other words, Nigeria gains the ability to develop positively as a result of enhanced study and training.
"Corruption, insecurity due to terrorism and banditry, inadequate infrastructure, issues in governance and an inept educational system are all systemic flaws. With every amount of commitment made to research and training, as well as a strong national orientation one may be confident that we, as a people and a nation, are on the right track.
"I would like to utilize this TBRC platform to emphasize that now is the moment for us to turn within and devise home-grown solutions to our unique difficulties."
Further, according to him, the "TBRC was his way of contributing to national development and giving back to society through a well thought-out approach that would have a long lasting impact on the country. As a result of the myriad of socio-economic and political challenges, it may be reasonable to argue that Nigeria can, to a large degree, resolve her development issues through research."
Perhaps not surprisingly, the unique initiative drew support from several stakeholders who are also concerned about the worrisome drift of the national journey. According to the Vice Chancellor, Nasarawa State University, Keffi, Prof. Suleiman Mohammed, the institute and TBRC had identified their research and development partnership based primarily on security and strategic studies.
In his words: "The vision and mission of the Buratai Centre aligns with the university's policy and strategy for impacting the society. The centre's motto which is to promote research for leadership and development is a strong statement about the ultimate value of research to impact humanity positively. We envisage that the centre will be a hub for cross fertilization of ideas on security, peace, conflict, leadership and development issues."
Soft-spoken Governor Abdullahi Sule of Nasarawa State who performed the ground breaking donated N50 million to the Centre. Over N160 million was realised at the occasion with the highest donation of N100 million coming from the BUA Group of companies.
The emerging consensus is that Ambassador Buratai's well-considered leadership project is certainly not coming too soon. Today, ethnic nationalism, a crucial component of the myriad challenges, has reared its head in the country with different political nuances – from the overt to the subtle. This has a history. But perhaps most importantly and to the credit of Nigerians, the country remains one entity despite powerful forces that have challenged its growth and severely tested its resilience.
These have undeniably sown the seeds of loss of faith in the Nigerian state. Former US President Bill Clinton captured something of this troubling truth at the Leon H. Sullivan Summit, held in Abuja in July 2006. His words: "There is no single tragedy in Africa more than robbing people of their dreams. The new challenge in Africa today is building a systematic capacity which will enable the people to live to make their own progress and save their own future. If you look at the miracle economies of Asia, it's not only hard work but the opportunity to be part of a system that will reward your intelligence and hard work."
Further prodded by THISDAY, the Ambassador made it clear that a strong and innovative think-tank would go a long way to boosting a nation's institutional development and democracy, noting the Centre will fill the vacuum in the area of research and policy development. He then revealed the hidden historian and philosopher in him by enlisting specific examples of the place of innovative think-tanks in human development history.
Hear him: "Let me make it categorically clear to us that one of the factors that helped the Organisation for Economic Cooperation and Development (OECD) countries is strong and innovative think-tanks. As far back as 1831, the Duke of Wellington set up the Royal United Services Institute for Defence and Security Studies with the aim of helping policymakers navigate through complex policy problems. Then the London Fabian Society which was established in 1884, home to Sydney and Beatrice Webbs, who later founded the London School of Economics."
He accurately recalled that Lionel Curtis of Oxford University spearheaded the establishment of a think-tank to explore international problems and advocate policy solutions.
According to the ambassador, "In 1919, scholars like Lionel Curtis of the Oxford University spearheaded the establishment of a think-tank to explore international problems and advocate policy solutions. After that, we saw the emergence of the Carnegie Endowment for International Peace in 1916, which in 1927, merged with two other institutions to form the widely acclaimed Brookings Institution. I believe that there exists a gap in our polity that TBRC as a think-tank can fill through research and policy development especially in the areas of security and defence, peace, conflict management, climate change, leadership and development.
"We need development in every sector of our national life, and this is something that should not be left for the government alone to do. As I have said in so many fora, there can be no real development without security and peace, and in the same vein, there must be economic opportunities, equity and justice for security and peace to exist which in turn serves as the foundation or pillars of development."
Ambassador Buratai's intervention through his think-tank must, of course, bear a human face – a scenario he has left pretty few in doubt about. It is only through this pathway that Nigeria's current and subsequent leadership can give meaning to the four essential human freedoms espoused by that great American President – Franklin Roosevelt – whose country has supplied Nigeria with the democratic model she is operating currently.
Leaked: Plateau APC adopts Hon David Bitrus Kasuwa Barji to Replace Labour Minister?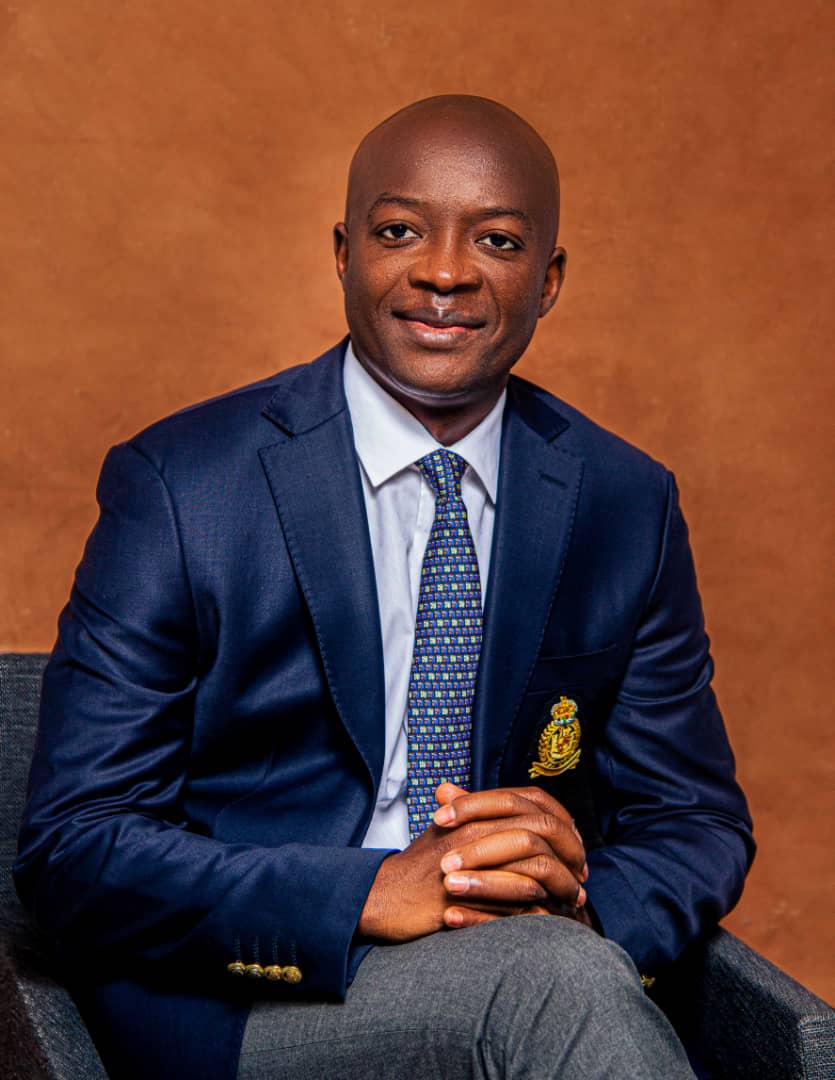 Leaked: Plateau APC adopts Hon David Bitrus Kasuwa Barji to Replace Labour Minister?
A source close to the Plateau State chapter of the All Progressives Congress (APC) has alleged that the party is set to adopts Hon. David Bitrus Kasuwa Barji as Former Governor Lalong's Ministerial replacement. The source who pleaded anonymity said that the leadership of the party is poised to meet with Lalong, Gubernatorial Candidate of the APC in the 2023 polls Nentawe Yilwatda, National Assembly members and stakeholders nextweek.
The source said that the decision was arrived at during a meeting conveyed by party at Kalwa House, on Wednesday, 6th December, 2023
The issue of Lalong's Ministerial replacement was raised and deliberated upon in which Hon. David Bitrus Kasuwa Barji was tipped as a veritable replacement with a committee set up by the Leadership to meet with the Former Governor Simon Lalong, the 2023 APC Guber Flagbearer Nentawe Yilwatda, National Assembly members, former Governorship aspirants and key stakeholders.
The source said that the state Publicity Secretary of All Progressive Congress, Hon.Sylvanus Namang reportedly told journalists that it's for the good of the party that the executive in their wisdom decided to come in and facilitate a succession plan for the former Governor, and current Minister of Labour and employment.His.Excellency. Rt. Hon.Simone Bako Lalong.
He equally extolled the good behavior, support and steadfastness of Hon. David Bitrus Kasuwa Barji to the party and members of the party , and the entire leadership of the party.
In his words "the young man is a committed, dedicated and intelligent fellow, and of course we have many others who have indicated interest to replace the current occupant of the office, but we as the state Executive deemed it fit to take a decision that is for the good and betterment of the party and its members. If you notice, a committee has been constituted to meet with all the stakeholders and the work of the committee start in earnest and they will report back to Executive next week".
Although It's not clear as to when the Minister of Labour and employment will resign in his position as a member of the Federal Executive Council in President BOLA Ahmad Tinubu Government.
The Minister received his certificate of return some few weeks ago and he is expected to resign his Ministerial position any moment from now.
All efforts to reach Hon. David Bitrus Kasuwa Barji for his reaction on the development was not fruitful as his number could not be reached.
A member of the APC State EXCO, names withheld, confirmed that indeed that meeting held but could not immediately provide details confirming this development, but said that the party was anticipating the resignation of the Minister of Labour and Employment Simon Lalong in order to conclude, he however confirmed that high level permutations we ongoing for those seeking to replace the Former Governor.
Liberia: How George Weah Lost President Election After Ignoring Primate Ayodele's Prophecies
Liberia: How George Weah Lost President Election After Ignoring Primate Ayodele's Prophecies
After an election run-off which was held on Tuesday 14th of November, 2023, President Weah lost his bid to return to power in Liberia. He lost the election to opposition candidate, Joseph Boakai who had a narrow lead over him.
This loss is no doubt a huge surprise but going by the several warnings sent to former president George Weah before the first round of elections through popular prophet, Primate Elijah Ayodele, one can conclude that the president brought this fall upon himself.
Primate Ayodele has spoken long before the election that the opposition will give the incumbent president a tough time in the election and that the election will lead to a run-off. He acknowledged in his prophecies that the incumbent president had all it takes to win the election but if care isn't taken, he will fail in the election.
In one of his warnings to George Weah, Primate Ayodele revealed the plans of the opposition to stop the incumbent president from getting his second term ambition. He made it known that if Weah can strategize, he will win but failure to do so will lead to his loss.
Start slideshow
''In Liberia, George Weah must not sleep because the opposition will want to do everything to rock him down, creating quite a lot of confusion. They should pray against political tension in the state. If he can strategize, George Weah will win the election. He needs to re-align with some of his political enemies so that his second term can be sure''
In his last prophecy about the election, Primate Ayodele asserted that George Weah has failed to yield to the warnings given to him and that the opposition will give him a shock . He revealed that Weah has offended so many people and he will find it difficult. He then mentioned that the only way George Weah can get victory is if he wins on the first round but if he allows it to get to a run-off or second round, it will not favour him.
These were his words
'' I warned George Weah about his election but he didn't listen. Joseph Boakai can give him a shock. He should be aware that if the election goes for a run-off, he will receive the greatest shock of his life. He has to restrategize because he has offended a lot of people and that's why he is finding it difficult. Opposition is desperately ready to take over from him. He needs to seek the face of God and pray God turns it to his favour so he can win at stretch. Run-off might not favour you except God changes the course. I am warning George Weah of what is going on, he needs to win at this stage, run-off will not favour him.''
The man of God in his prophecies went as far as telling George Weah that he should work against any form of coalition because it will further strengthen his loss in the election.
These were his words
''In Liberia, George Weah should work against a coalition that can truncate his second term. His second term will be marred with blackmail and lies against him. He must strategize urgently''
(https://independent.ng/primate-ayodele-releases-prophecies-on-sudan-senegal-liberia-sierra-leone/)
On account of these prophecies, one can conclude that George Weah was warned about what he would be facing in the election but for reasons best known to him, he chose to ignore them.
As stated above, Primate Ayodele categorically made it known that a runoff will not favour George Weah and this was the prophet trying to let him know that the best time to win the election was the first round. He even told him that any form of coalition will destroy his chances and we could see that a strong coalition was formed by opposition parties against the ruling party before the runoff election. This led to Weah's eventual loss at the election.
 Saudi Arabia Explained Why They Deported 264 Nigerians
 Saudi Arabia Explained Why They Deported 264 Nigerians
This procedure was not limited to Nigerian citizens only, but rather to citizens of other countries."
The Royal Embassy of Saudi Arabia clarified media reports about the deportation of 264 Nigerians upon entry into the Kingdom, stating that it was not targeting Nigerians.
On Monday, The Saudi Arabian government cancelled the visa of all the 264 passengers airlifted by Nigeria's major carrier, Air Peace, on arrival at the country from Kano, insisting that they be returned to Nigeria.
However, in a statement released on Wednesday, the Saudis Embassy said, "The passengers who were denied entry, and subsequently deported to their initial destinations, didn't fulfil the entry conditions and requirements in accordance with the applicable rules and regulations of the Kingdom, as they submitted incorrect information to obtain a category of visa that doesn't apply to them, which was discovered upon their arrival."

"This procedure was not limited to Nigerian citizens only, but rather to citizens of other countries."
Similarly, The Ministry of Foreign Affairs, in a statement made available to Channels Television on Tuesday, said it was "investigating the matter to see if any consular or aviation rules have been flouted."
Special Adviser on Media and Communications Strategy to the Minister of Foreign Affairs, Yusuf Tuggar, said the ministry will ensure such actions that impact the welfare of Nigerian citizens are mitigated in the future in line with what was described as the Four Ds strategy of President Bola Ahmed Tinubu.
The Royal Saudi Embassy also issued cautionary measures for applicants wishing to visit the Arabian Peninsula.
"The Royal Embassy would like to stress the importance of following the procedures and laws enacted by the Kingdom of Saudi Arabia for all visitors," it also read.

"Furthermore, all passengers should review all the documents to determine their conformity with the conditions before departing from their countries to the Kingdom."