Can Evan Fournier Help The Boston Celtics?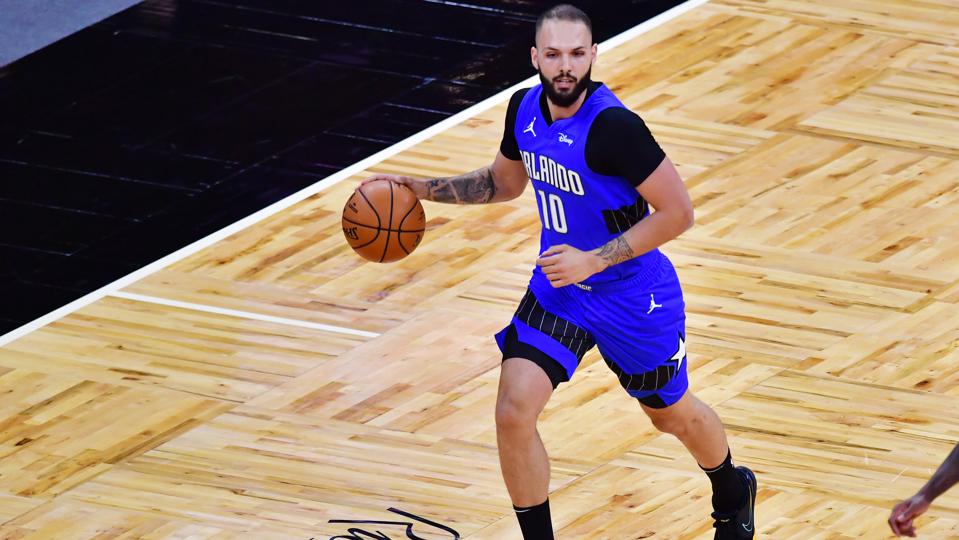 Can Evan Fournier Help The Boston Celtics? 
Interestingly, the Boston Celtics kicked off their 2021 trade deadline by reportedly acquiring Evan Fournier from the Orlando Magic in exchange for two second-round picks. The deal was first reported by ESPN's Adrian Wojnarowski.
Through 26 games this season, Fournier is averaging 19.7 points on 46.1% shooting (38.8% 3PT). The 28-year-old Frenchman is on an expiring contract, but for the time being, Fournier addresses some of Boston's serious needs.
The Celtics depth chart is as shallow as they come, and Fournier will provide short-term help right away at a good deadline price tag. Boston sends out two second-round picks, using its $28.5 million trade exception (acquired in the Gordon Hayward deal) to absorb Fournier's $17 million annual salary, according to 
The Boston Globe's
 Adam Himmelsbach. Heading toward unrestricted free agency this offseason, a greater question looms with Boston's ability to re-sign Fournier. Is Danny Ainge really just looking for short-term help in the form of a rental? Or does the Celtics front office have confidence in its ability to bring back Fournier after this season? Boston will own his Bird Rights this offseason once the trade is finalized, meaning it can offer Fournier any contract despite being an over-the-cap team.
Fournier will provide a much-needed offensive boost to Boston's roster, bringing reliable 3-point shooting and versatility to a depth chart that lacks in both categories. Fournier can step in as a primary ball-handler as well, filling a backup point guard role for the Celtics as he has done for various stretches in Orlando. He is a more consistent shooter than Marcus Smart, but Smart has the edge when it comes to playmaking. Boston desperately needs scoring help off the bench, and Fournier will make an impact on that end right away. He can finish inside as well — Fournier's game doesn't solely rely on 3-point shooting, which is a major positive for the Celtics.
All-in-all, Fournier is a very solid offensive upgrade for the Celtics, something they needed entering Thursday's deadline. Two second-round picks for a reliable shooter and playmaker is a no-brainer for Boston's front office. With that in mind, however, the Celtics will be forced to clear a roster spot for their new wing. Time will tell what they do to make that happen.