Christians should wake up, produce who the public will vote for -Stakeholders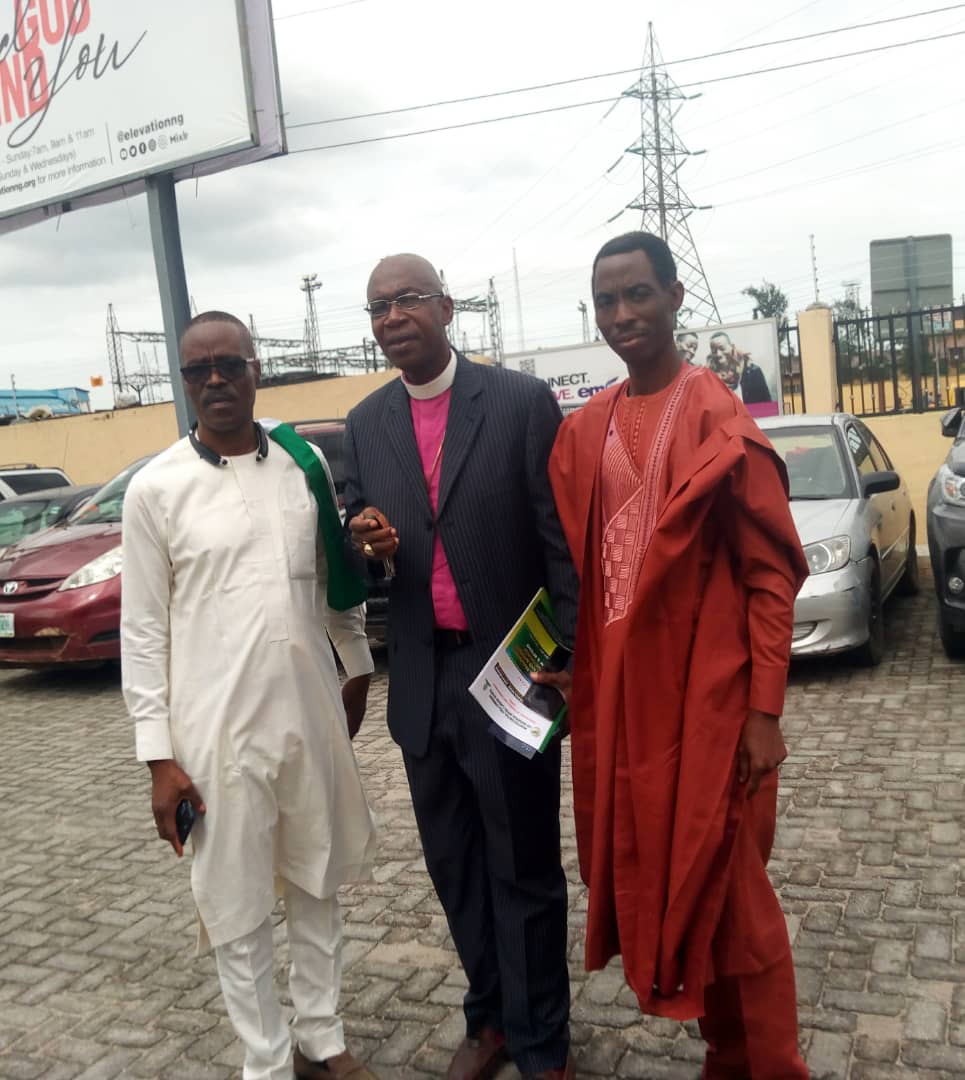 Christians should wake up, produce who the public will vote for -Stakeholders
By Ifeoma Ikem
Leading ministers of God and stakeholders in the Pentecostal Fellowship of Nigeria have called on christian bodies to wake up to ensure they all participate fully in the up coming 2023 general election in Nigeria and beyond.
This recommendation was made at the Political Stakeholders Conference and Inauguration of Directorate of Politics and Governance,(DPG) organised by the Lagos branch of the Pentecostal Fellowship of Nigeria (PFN) at Pistis Hub, Elevation Church Maryland, Lagos.
The theme of the event was, 'The Political Realignment, Relevance And Authority of The Church- Now and Beyond
The Directorate of Politics and Governance, National Chairman, Rev Femi Emmanuel, said that until the Christian bodies become the body that produce who the public will vote for they have not started.
Emmanuel urged Christians to take up their voters card and see which one of these candidate represent the Bible character.
"It's a necessity for everyone to go and get their voters card so we live by example.
"Both the Methodist, Anglicans and every one that governs the church,we are all one and together.
"We should strive with the same passion and zeal in asking people to register with political parties because the real power lies at the grassroot, the real power to determine those who will lead us".
According to him, the ward level is one of the products of the grassroot politics and they should open their eyes to see that where the power lies is to choose worthy leader starting from the ward level.
"Church should not wait for voter's card and election day but church should be the body that heads it, that is when Nigeria can have direction because as it is now Nigerian electorate have no choice, the choice has been made for them by the political Godfathers.
"Democracy in Nigeria is only on papers, it's supposed to be a government by the people and for the people. In Nigeria parties are owned, certain people own political parties, you can't become anything except you are one of them.
Emmanuel pointed out that in Nigeria, voters are treated like disposables, 'when you finish using tissue papers you throw it at the trash bin, in other climes voters are the Kings but not here.
"In 2023 it will be collaboration by his grace in 2027 it will be ownership, we the church will own it".
One of the speakers, Pastor George Babafemi noted that the church have fasted but politics is a marathon and we must be ready to stay there until it changes and it's not going to happen overnight.
"I started my journey from the grassroots, I was surprised to see a man who was a counselor who could not even speak correct English so also the national chairman had the opportunity to speak only to find out that he was a semi illiterate.
"Politics has no limitations, you have to start from the grassroots because I became popular during the ward Congress for the things that I had been doing ,the elders had to buy form on my behalf.
"The future is ahead of us and God has given us a platform and structure. It's a marathon and it's going to require not just spiritual resources but financial resources as well, politics is expensive so let's not pretend that speaking in tongues alone is going to shift things for us, it will not.
" It requires us putting our money and savings, I believe strongly in my heart that there is a new Nigeria in the horizon.
"I say it whenever I hear of bloodshed and all other vices that when the Messiah was born the enemy killed children In the horizon, when moses was born pharaoh also killed people so there's killing means salvation is approaching.
"So I know for sure that this is a new beginning of a new Nigeria.
People are counting on us and we are to put ourselves into action", he said.
Another Apostle Dr, Bolaji Akinyemi, said that people should note the fact that the Lord is a God of knowledge and by him actions are weighed.
He asked that if actions are placed in the balance against the knowledge we have, would there be a balance?
"I want you to understand that we are dealing with a God who understands the measure of knowledge an individual carries per time.
According to him, they are men who don't know all the things that we know as the church who are ahead of us basically because of the actions that they are putting into what they believe in.
"This also came from a woman who understood what number is. Hannah was with her husband with no issue before God visited her, she had Samuel and after Samuel seven sons, it wasn't like that at the beginning but God turned it around,there was an action that necessitated God's intervention on behalf of Hannah.
"She decided to separate herself that she's not going to be a part of it until God settled her and she was now after divine visitation sang a song of Thanksgiving and appreciation to God and I believe that if you put action to everything that we have said, if we allow that knowledge to determine our action and with God on our side, victory is sure.
"This is not the time for prayers, God has answered our prayers, one of the answers that God has given to our prayers is DPG: divine plan of God. God has given us a divine plan it is now left for us to put action to it and see what is left.
"God will judge our actions to determine what will be the action of 2023", he added.
Pastor Ituah Ighodalo said Nigeria was designed to fail, but it won't fail for too long, too many of us have been in ignorance, darkness, lack of understanding, backwardness, fear, anxiety amongst others.
"The greatest level of our ignorance is our environment, society, politics and governance of the church.
" Is it only by praying, fasting, and receiving prophecies that thing will work out, it can never happen that way, God is always looking for men who will hear, obey him and do what needs to be done.
"It is only in Nigeria that you plant yam and another will harvest and import them and you will still order for the same thing you produced to your house to eat.
" We don't open our eyes and smell the danger's ahead, enough is enough, the church must rise up and take their place.
"The British had established Nigeria for their own good and benefit ,they designed Nigeria to fail and determined that Nigeria will not survive but God will put them to shame.
"Nigeria is waking up, the church is beginning to rise, they are beginning to understand,compared to what they would have done 60years ago.
The convener ,Bishop Dr Taiwo Ajose ,Lagos state director, Directorate of Politics and Governance, (DPG) said,he wants every church to join this course so that we all can start speaking as one.
Ajose notes that the aims and purpose of the event is to provides platforms for collaboration and cooperation between different actors of politics, Christian faith and voting public.
Also it will improves political awareness of Christians and extension of voting in public by providing up to date and relevant information about governance, citizenship and public policy issues.
" At the center of all this, Christ rules the church, you see, it's not peripheral to world; the world peripheral to the church. The church is Christ's body, in which he speaks and acts, by which he fills everything with his presence ". Eph1.22-23,he added.
Tinubu's Administration Will Bring Comfort To Nigerians ~Prophet Israel Genesis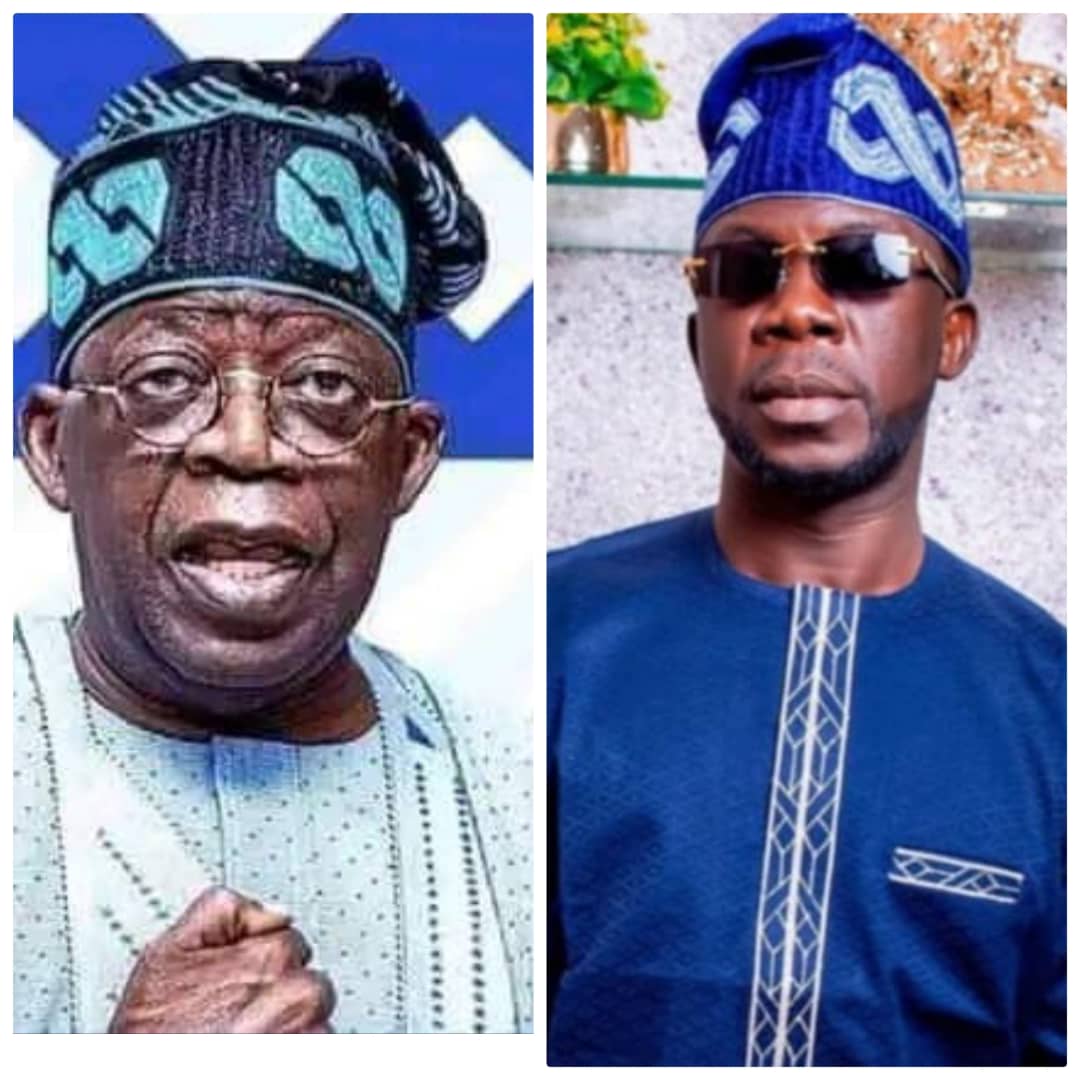 Tinubu's Administration Will Bring Comfort To Nigerians ~Prophet Israel Genesis
The Shepherd in charge Genesis Global, Popularly known as Genesis has once again called on all Nigerians both home and diaspora just as he usually doing his things the normal way he has been supporting Tinubu from the onset to continue in their prayers for the country and success of the new administration.
In a statement issued by his media aide, Oluwaseun Fabiyi says in a gathering in far a way London how he has been supporting Tinubu as a genuine Yoruba man especially during presidential campaign just the way other tribes supported their own son as he emphasized in Yoruba language "Omo ale lo ma n fi owo osi juwe ile Baba e" translating only a bastard will used left hands to describe his father's house.
He gave this indication while speaking at the London Invasion encountered held on Friday 26th May 2023. A night of program that registered not less than 1000 participants on the intricacies of the spiritual exercise.
The genuine prophet of God beseeched Nigerians all over the world to continue supporting Tinubu's administration in order for him to achieve the 'New Hope' he Singlehandedly campaign for because he's very much in need of prayers as he transit to another government.
He said what the nation needs at the moment is prayers that would assist the Bola Tinubu's administration and other Governor's to thrive.
"He appealed to those Nigerians who are still grieved to support and must understand it is a spiritual/political process as President Tinubu is going on a special assignment for a renew hope mindset for the entire Nigerians". he said
He also added that Tinubu has been known for excellent service delivery for many decades even before he became Lagos Governor.
While informing the religious gathering saints also urged them to reciprocate the kind gesture by praying for the success of the new President and his deputy Shettima in this renew hope of administration.
Lastly, he urged Nigerians Youths to desist from illicit activities, arguments or any unethical behaviours that can void the success of this new regime.
The small but mighty man of God. Genesis implored all Nigerian youths to be a good ambassadors of Nigeria and desist from all form of bigotry and ethnicity that may not move the country forward.
Talking on the welfare of the masses he appealed to president Tinubu and his administration to make/see the masses's welfare as their topmost priority.
Open Letter: The Only Prophet Who Consistently Maintained Tinubu's Victory, Joshua Iginla, Requests Good Governance, Advocates Kanu's Release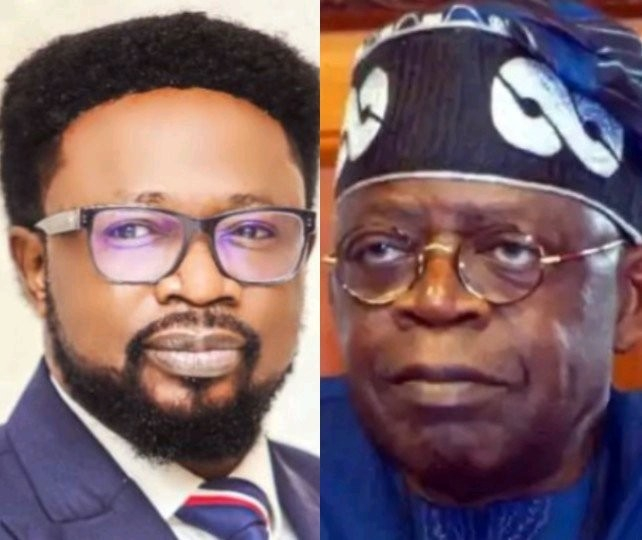 Open Letter: The Only Prophet Who Consistently Maintained Tinubu's Victory, Joshua Iginla, Requests Good Governance, Advocates Kanu's Release
Sahara Weekly Reports That Of a truth, according to Daniel 2: 21, it is God who controls the course of world events; He removes kings and sets up other kings. He gives wisdom to the wise and knowledge to the scholars.
On this note, I heartily congratulate Your Excellency for emerging victorious in the most keenly contested presidential election since the return to democracy in Nigeria. Your emergence is a divine mandate ordained by God as revealed to me by God several times and which is all over the public domain.
As you take charge of steering the destiny of the nation in these challenging times in various spheres of the lives of Nigerians, may God Almighty endow you with all the necessary tools, good health, and wisdom to enable you to lead the nation into greatness in all ramifications.
His Excellency sir, I write this open letter to you not only as a prophet of God but as an authority who has a degree in Political Science and a Master's in international Law and Diplomacy to be objectively ready to tackle Nigeria's greatest challenge of insecurity, widespread corruption, and a general sense of dissatisfaction among citizens and as well, meet the expectation of the people.
I call on you to tackle the problem by unifying the country and solving major socio-economic, religious, and ethnic problems confronting the country as a father of the nation.
I want to remind you that Nigeria is a heterogeneous country battling crises of insecurity, kidnapping, and extreme poverty.
Since no one will expect you to tackle all the crises at once, Nigerians will be expecting you to dedicate your administration to genuine renewal work, at least to let Nigerians see and feel the difference, however little.
As a unifier, don't step out as a vindictive leader. Rather, bring all warring parties on board to objectively discuss the way forward to a better Nigeria.
It is an open secret that Nigerians are yearning for good governance as past administrations have left an open sore in the hearts of the citizens with bad governance and broken electoral promises. His Excellency sir, I am very sure you are aware of the loopholes of these past administrations which I believe should be your target.
Addressing loopholes is not tantamount to fighting the past; rather, it means you should learn from the past administration, which, of course, you're part of, to address the crises now for a better Nigeria.
It is not too much to say that you have a lot to do to convince huge numbers of the youth who have shown dissatisfaction with the performance of your party in the past eight years.
Also, I want to plead on behalf of Nigerians and that is, you should do anything in your capacity to end the insecurity that is ravaging our country. The hydra-headed menace has undermined the propensity of our beloved country for progress.
No country develops in chaos. That is why you should, as the first step to renewing the hope of a country long trapped in hopelessness, pay attention to its security situation and not play politics with the appointment of service chiefs.
Aside from that, it is obvious that Nigerians voted on their religious and ethnic affiliations, rather than on the policies and qualifications of the candidates.
His Excellency, I salute your capacity to put up with criticism from religious leaders. However, I urge you to exercise patience, wisdom, and tolerance with religious leaders be they pastors or Imams, and treat them with respect.
Any leader that witch-hunts religious leaders are digging a pit for his downfall. Personally, when I see the persecution of religious leaders, I speak up. I will not keep quiet. As a unifier, I beseech your administration to handle their issues with wisdom and preserve national harmony.
Also, as a unifier, I will appeal and suggest that His Excellency should forgive and release Nnamdi Kanu.
Furthermore, as a barrier breaker and a line crosser, I beseech you to implement your objective which is to foster a new society based on shared prosperity, tolerance, compassion, and the unwavering commitment to treating each citizen with equal respect and due regard.
I want to remind you of your 10-point agenda which formed your manifesto during the campaign:
1. Build a Nigeria, especially for our youth, where sufficient jobs with decent wages create a better life.
2. Manufacture, create, and invent more of the goods and services we require. Nigeria shall be known as a nation of creators, not just of consumers.
3. Export more and import less, strengthening both the naira and our way of life.
4. Continue assisting our ever-toiling farmers, through enlightened agricultural policy that promotes productivity and assures decent incomes, so that farmers can support their families and feed the nation.
5. Modernise and expand public infrastructure so that the rest of the economy can grow at an optimal rate.
6. Embolden and support our young people and women by harnessing emerging sectors such as the digital economy, entertainment and culture, tourism, and others to build the Nigeria of tomorrow, today.
7. Train and give economic opportunity to the poorest and most vulnerable among us. We seek a Nigeria where no parent is compelled to send a child to bed hungry, worried whether tomorrow shall bring food.
8. Generate, transmit, and distribute sufficient, affordable electricity to give our people the requisite power to enlighten their lives, homes, and dreams.
9. Make basic healthcare, education, and housing accessible and affordable for all.
10. And, most importantly, establish a bold and assertive policy that will create a strong yet adaptive national security architecture and action to obliterate terror, kidnapping, banditry, and all other forms of violent extremism from the face of our nation.
His Excellency sir, as a prophetic voice to nations who stood out as a lone voice of truth in the wilderness to declare your emergence as revealed by God since 2021, I will stand as a watchman to ensure you don't derail in your God-given assignment and if you do, I will not hesitate to pen you an open letter like this to guide, correct and rebuke if necessary.
May God Almighty support your administration for the desired growth for Nigeria.
Joshua Iginla empowers 96 year old woman, 100 Women, Others As He Celebrates Birthday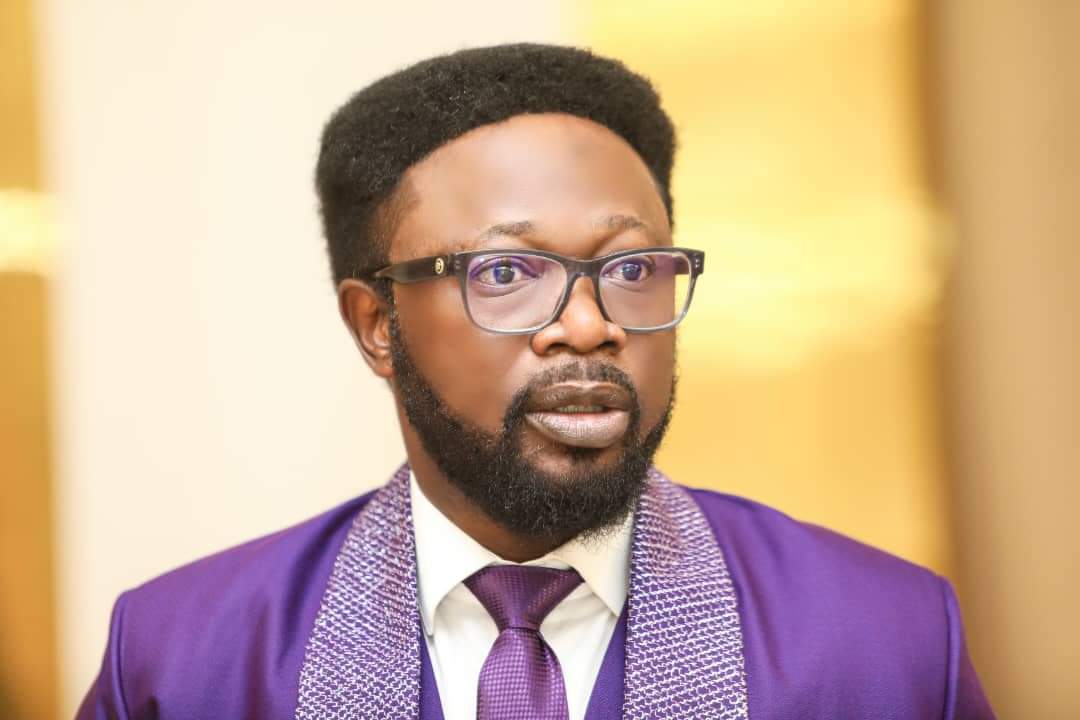 Joshua Iginla empowers 96 year old woman, 100 Women, Others As He Celebrates Birthday
Joshua Iginla Empowers 96 Year Old Woman, 100 Women, others With 100m In Cash, Gifts
Sahara Weekly Reports That The senior pastor of Abuja-based Champions Royal Assembly, Bro Joshua Iginla, on Sunday, May 28th, 2023 celebrated his birthday alongside his delectable wife, Prophetess Stella Iginla amidst pomp and pageantry by distributing cash, gifts to the widows, orphans and the poor.
Bro Iginla, arguably one of the leading prophetic voices across the globe in his usual manner, used the opportunity of his birthday, which was celebrated at the City of Wonders in Abuja, to reach out to a 96 year old woman known as mama Audu and 100 women.
The man of God, who has been said to, over the time developed a penchant for touching the lives of the needy, gave Mama Audu 500k while each of the 100 women were given 100k each. Aside from that, he dashed out over 3000 bags of rice to the widows, orphaned and the needy. Indeed, the cash gifts and other materials are close to the tune of N100m
Iginla while touching their lives revealed that the gesture was from his delectable wife, Prophetess Stella Iginla who through the Joshua Iginla Foundation decided to put a smile on the faces of the women as a form of empowerment.
Notable dignitaries from across the globe joined the Iginla's in their celebration while popular singers Testimony Jaga, Apeke Ola amongst others added colour to the spirit filled event.
Bro Joshua Iginla has been fulfilling his kingdom mandate of supporting the needy and touching lives. Year after year, he spends millions of naira to provide for the needy across the country.