Comrade Adelana urges youths to shun thuggery, cultism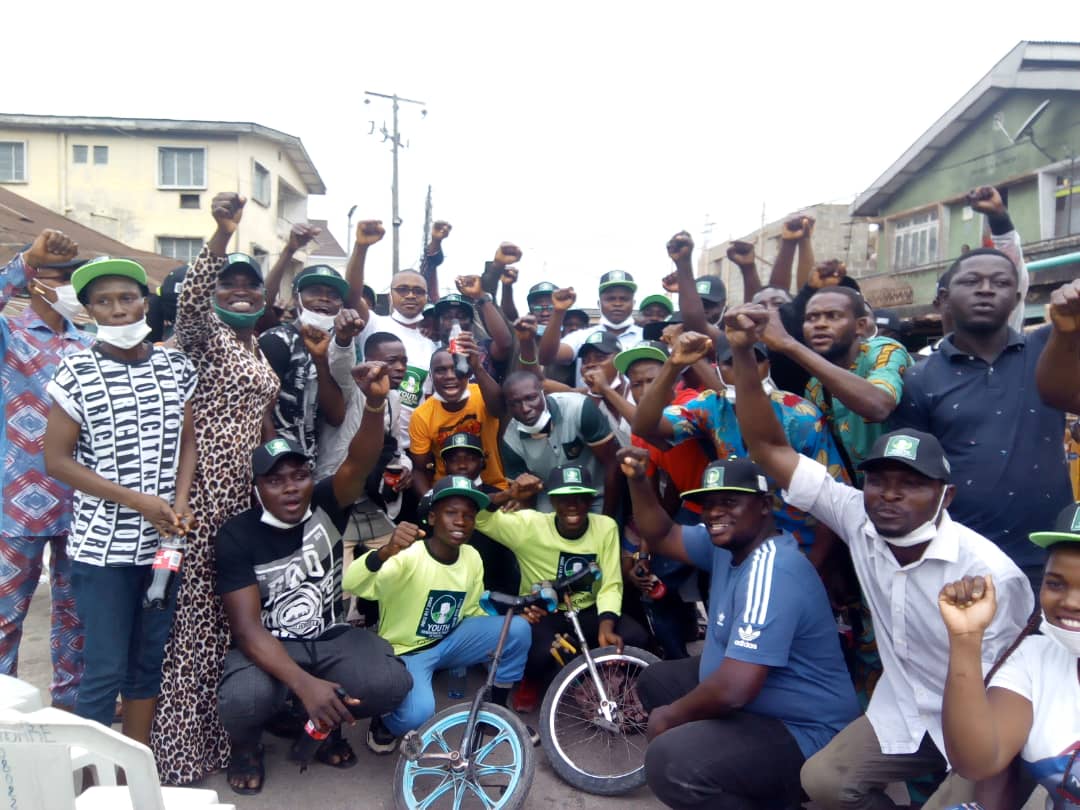 Comrade Adelana urges youths to shun thuggery, cultism
By Ifeoma Ikem
Comrade Adesegun Adelana (Aluta), the deputy state coordinator of the Youth Democratic Party of Nigeria (YDPN) Lagos, has urged Somolu youths to shun any social vices that could lure them into thuggery, cultism and gangsterism.
He made the appeal in the Somolu area of Lagos state during the launch and inauguration of Exco members of YDPN chapter of the Local Government Area where he sensitized the youth on why it is necessary for them to register and have their permanent voter cards(PVCs) .
Adelana said that the appeal had become necessary due to the perceived bad reputation and wrong impressions of Somolu youth involving themselves in such antisocial activities.
" I will advise the youth to desist from cultism and other vices to avoid distracting themselves from actualising their dreams,and to stop being victims of use-and-dump syndrome", he said.
"The voter registration will commence from June 28 so please come out and register. Let your PVC speak, enough is enough, let our generation rebuild and bring about the new Nigeria we clamour for".
The Lagos state Coordinator, Comrade Segun Oduola, said that the Youth Democratic Party of Nigeria (YDPN) will proffer solutions on the problems confronting the nation.
Oduola, noted that the foundation of bad governance across the nation is the major problem which needs to be tackled and that the youth need to stand up to take what belong to them because it is their right.
According to him, 'initially we have challenges of the fear factor where youths are afraid of the incident that happened at Lekki tollgate, but we have to bring our political party known as YDPN, on board'.
"YDPN is real, we are ready, we will mobilize and sensitise the youth through rein doctor nation", he added.
Another speaker, Comrade Olusola Olusegun, said YDPN has been working assiduously to enlightened the youth on why they should come out to join the moving train.
" The time has come; we need to liberate ourselves from bad leaders who do not care about us. The youth need to be focused to achieve our set goals".
The newly inaugural exco members are:
Wale Olusesi Cephis -Coordinator, Comrade Akinola – Deputy Coordinator and Gloria Ihedioha – Secretary
Others are Adesanya Olabisi -Treasurer, Wale Ofini – Youth Leader, Falade Abosede – Welfare Officer and Remi Magnus Davies – Organising Secretary.