Conspiracy Of A Dubious Consensus Candidature Tears APC Apart In Kosofe Local Government.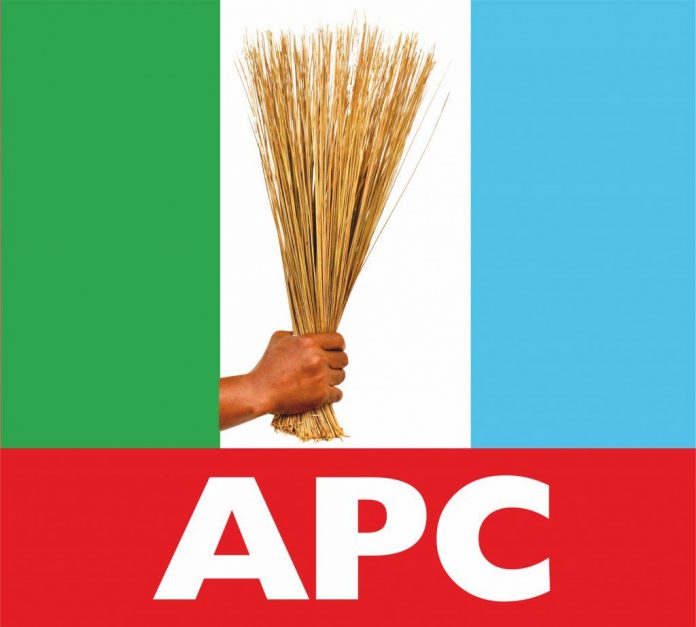 Conspiracy Of A Dubious Consensus Candidature Tears APC Apart In Kosofe Local Government.
By Bolaji O. Akinyemi
Dr Bolaji's vehement sermon and utterances before the Lagos State Chapter of the Pentecostal Fellowship of Nigeria's Directorate of Politics and Governance, in conjunction with "The Youths Directorate of PFN Lagos organised Youth Leadership Summit, themed " *Youths For Christ and the Nation at the Abundant Life Bible Church, Iju   Road, Agege, Lagos on Thursday 19th May 2022, prompted his invitation.
They stated that all of the legislature representing Kosofe are Muslim, the senator representing Lagos East is a Muslims, that the 2 members of the House of Assembly are Muslims, except Hon Rotimi Agunsoye who represents them at the federal house of representatives, it is very disturbing that the only Christian in their ranks is being unjustly substituted with a muslim, leaving the Christians with no legislative representation at the senate and federal house of representatives and even the State House of Assembly. The only seat occupied by a christian to balance the senate and the 2 house of assembly seats in the local government is unjustly being taken away!
They are concerned that the line of a war that
Asiwaju Ahmed Bola Tinubu
has drawn with the Redeemed Christian Church of God, over the church establishment of DPG based on PFN instruction is now being carried out without due diligence to democratic process!
This outcry becomes necessary in view of the cordiality that has existed in Kosofe Local Government Area where Muslim settlers from the North and their Yoruba hosts have live together peacefully, rubbing Asiwaju religious sentiments on our faces poses a real threat to peace, which we cannot accept!
My amazement on arrival at the hall for the town hall meeting was the mixed audience, of Muslims, Christians and the traditionalists, the ethnic mix was equally a marvel. Elders of Hausa communities in the Local Government sat with their Yoruba hosts. It was communal love at its best. We are ready to stand in defense of love with citizens of Kosofe Local Government Area to see that justice is done.
 One christian out of four is not too much in a state like Lagos, and it just has to be done!
All Progressives Congress (APC) stakeholders across Kosofe Federal Constituency of Lagos State came out to express their disappointment over the outcome of the just concluded primary!
The following day Thursday, 2nd of June 2022, some residents and members of APC stormed the party Secretariat on ACME Road, Agidingbi to protest the outcome of the primary election that produced Mrs Kafilat Ogbara as the party's flag-bearer for the House of Representatives seat, come 2023!
Hon Abiodun Martins, a former vice Chairman of Ikosi/Isheri LCDA under Kosofe federal constituency described what happened on Friday during the primary election which was held for 20 LCDAs as broad day robbery .
Martins expressed her disapproval over the outcome of the election after all the delegates had voted and were waiting for results to be announced only for them to see a different name as a flag bearer to represent the Kosofe federal constituency!
"Mrs Kafilat Ogbara as the party's flag bearer? Someone who had just joined the party from a different party two years ago! We say no to injustice, we need our mandate!
"Rotimi Agunsoye is our candidate who meant well for Kosofe federal constituency. He has done a great job. There's none like him for now. Since he took over the constituency, our party members can attest to the massive development in our Local Government through his constituency projects, which everyone is happy for.
"Agunsoye should be handed the party's ticket he won. He is the
person we want. He has served our interest for the past seven years!
Martins explained that all they need is their mandate for peace to reign, adding that after the Congress they went to meet the Lagos APC chairman when they sensed that some persons were working against the will of the Kosofe constituency and he promised them that everything would be okay!
I am a woman and should be happy that another woman will be a part of the government, but this should never be done through imposition.  it  is unacceptable!
 A woman who just crossed over from another party to ours. Many of our members don't even know her!
"She has not done any thing for the party but rather just only creating problems. In Adamawa state it is a woman that won the primary election because she has imparted positively and party members felt her impacts before voting her to be their governorship candidate!
Another party member, Pastor Faleye Segun, the Christian Association of Nigeria (CAN) district leader under Ikosi/Isheri LCDA said; this is injustice, marginalisation and imposition which is not good to us!
"There was a backdoor protest made to the leadership of our party even before the primary result was out but a brother, Pastor Hon. Ojelade said that the protest going on has nothing to do with it, and surprisedly we were told that a candidate has been agreed on against the wish of the grassroot and the masses!
"Categorically, we have been marginalized which is not done anywhere, it needs to be corrected. We fast and fast for this nation on a daily basis for peace, unity and progress. This kind of thing should not be happening!
" We need our mandate, enough is enough, Hon. Rotimi Agunsoye has done great and we need him", he added!
Comrade Olawale Michael, a youth from Kosofe, said the aim of the protest was to fight injustice and impunity by the cabal of Kosofe LCDA who tried to manipulate the interest of the majority to minority.
"They did not allow the candidate we voted for to participate in the kangaroo primary election they organized and that is why we are here!"
" We need things to be put in place. We don't want impunity in Kosofe. This is the party we laboured for day and night.  If I may ask, why are they imposing a candidate using the name of Asiwaju Bola Tinubu to lie? Olawale queried.
"Hon Rotimi has done so much for the youths, widows, the physicall challenged, children, market women and men and about 2000 youths benefited from his  programme with standard schools which no one has done in Kosofe before!
"This man built ICT centers in our schools and hospitals which no government in the past can boast of. We do not need this woman as our representative. She has not laboured for us!
Hon Adebisi Adeniyi, of ward J Owode Ajegunle said that what they have presently at Kosofe federal constituency is nothing but fake primary result. We do not need censorship. We need Hon Rotimi. He is our man," he added.
According to him. no primary  was held and we do not know Mrs Kafilat Ogbara!"
Nigerians hail Matawalle on proactive action on security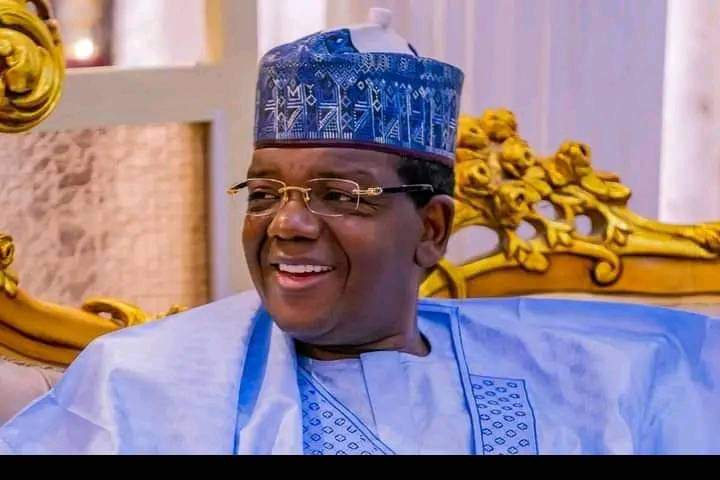 Nigerians hail Matawalle on proactive action on security
By Olorunfemi Adejuyigbe
Nigerians from all walks of life have hailed the executive governor of Zamfara state, His Excellency, Governor Bello Matawalle, on his government's proactive action on security in the State.
In an early morning phone in programme where security issues in the State was discussed, callers commended the latest action of the government on kidnappers.
It will be recalled that the State government has recently pronounced a death sentence on any kidnapper caught in the State. Most of the callers indicated that this pronouncement was long overdue in order to checkmate the current rising kidnapping cases not just in Zamfara state but generally in the country.
Governor Matawalle few days ago, threw his weight behind death penalty on those convicted for banditry, kidnapping, cattle rustling and cultism in the State, when he signed into law a bill passed by the Zamfara State House of Assembly prohibiting and punishing terrorists, cattle rustling, cultism, kidnapping and other incidental offences.
The new law provides that any person found guilty of banditry, kidnapping, cattle rustling, Cultism or being an informant to the bandits is liable to death penalty. Also under the law, anyone found guilty of aiding and or abetting the crimes mentioned is liable to life imprisonment, twenty years imprisonment or ten years imprisonment without option of fine.
Recently, Zamfara state has witnessed a new wave of rising kidnapping and banditry cases, a situation which ignited the call by the government for the citizens to pick up guns and arms to protect themselves.
However, while the state's call for the citizens to take up arms, met with some form of reservations from different quarters, the current call for death penalty for kidnappers caught, has elicited great commendation for the government.
Matawalle was also commended on the radio phone in programme, for his foresight in providing good governance and infrastructure in the state and also for his usual swift responses to issues that affect the citizens of his state.
Top Presidential Aspirant Decamps To Labour Party, Declares Support For Peter Obi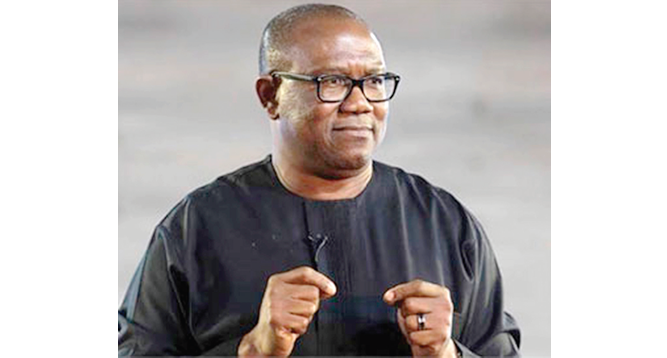 Top Presidential Aspirant Decamps To Labour Party, Declares Support For Peter Obi
By Olorunfemi Adejuyigbe
The presidential aspirant of the National Rescue Movement has decamp from the party to support labour party presidential candidate, peter obi.
This is seen as a major boost to the aspirations of peter obi and labour party, in clinching the presidential seat.
LP in a post on its Twitter account on Wednesday evening revealed that Martin Agbaso and his supporters, Emeka Mandela, a presidential aspirant aligned with Obi's ambition.
According to the party, the presidential organisation of Mandela officially collapsed into Labour Party for the former Governor of Anambra State.
This is coming at a time LP is working on merging with the New Nigeria Peoples Party and its presidential candidate, Rabiu Kwankwaso ahead of the 2023 race.
The support for the presidential ambition of Peter Obi, the presidential candidate of the Labour Party (LP) has received a boost as a presidential aspirant of the National Rescue Movement collapses his structure into the party.
LP in a post on its Twitter account on Wednesday evening revealed that Martin Agbaso and his supporters, Emeka Mandela, a presidential aspirant aligned with Obi's ambition.
According to the party, the presidential organisation of Mandela officially collapsed into Labour Party for the former Governor of Anambra State.
This is coming at a time LP is working on merging with the New Nigeria Peoples Party and its presidential candidate, Rabiu Kwankwaso ahead of the 2023 race.
Obi and Kwankwaso have met on the possibility of merging to push out the All Progressives Congress and the New Nigeria People's Party
However, there seems to be a stumbling block as no presidential candidate is ready to step down to be the other's, running mate.
Announcing the development on Wednesday, the party wrote, "Labour Party today welcomed new members to our great party. New members include Chief Martin Agbaso & His Supporters, Dr Emeka Mandela (Presidential Aspirant of National Rescue Movement -NRM) who's a presidential organization officially collapsed into the Labour Party for Peter Obi."
ABIODUN WINS BEST GOVERNOR ON MSMSE AWARD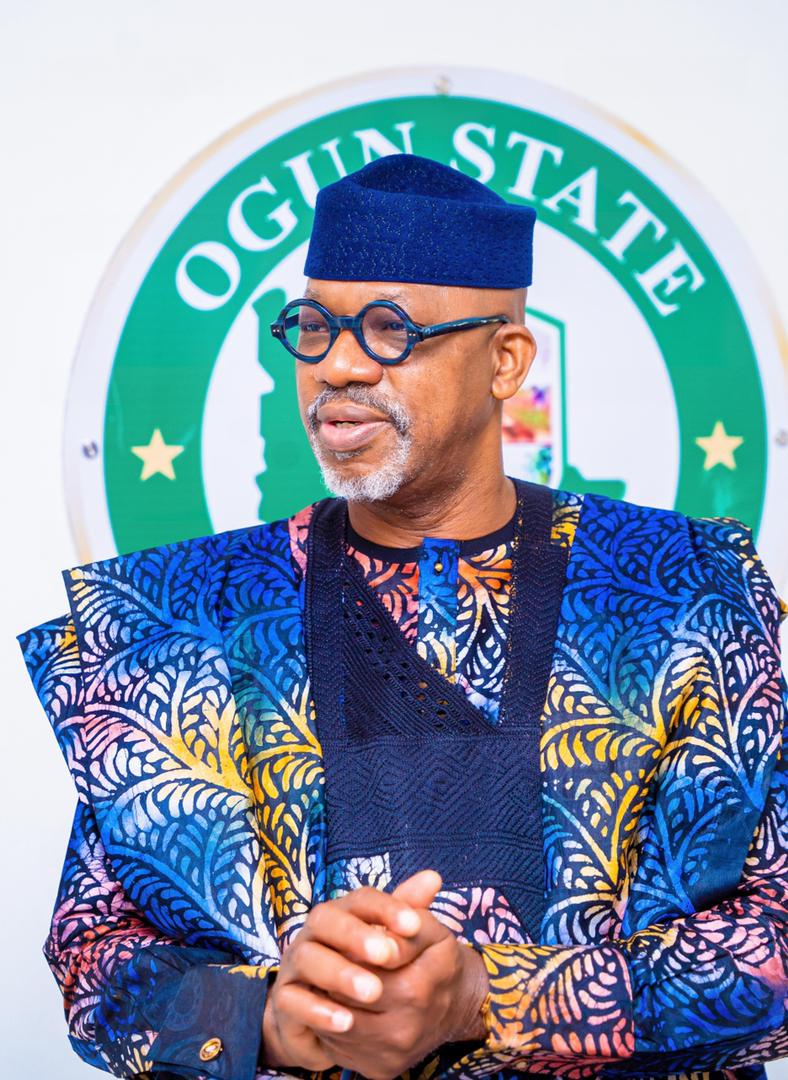 ABIODUN WINS BEST GOVERNOR ON MSMSE AWARD
By Olorunfemi Adejuyigbe
Ogun State Governor, Prince Dapo Abiodun, has been awarded the best governor in Micro, Small and Medium Scale Enterprises by the Federal Government.
Speaking at the award ceremony held in Abuja, Prince Abiodun noted the important roles of Micro, Small and Medium Scale Enterprises in Industrialized process, hence the various measures put in place to encourage its growth in the State
According the the governor, "in the continued implementation of the Building our Future Together Agenda, our Administration has established the Ogun State Enterprise Development Agency that provides much-needed support and capacity building to the Micro, Small, Medium Enterprises (MSMEs) which are the bedrock of any economy.
"The Agency facilitates the development of MSMEs through Business Development Services, Access to Market, Access to Fund and similar services. It also assists in the facilitation of all available intervention funds from the Federal Government through the Central Bank of Nigeria and monitor compliance with all requirements in order to achieve its objectives.
" We have carried out disbursement of livelihood grants to 2,094 women in the state to boost their Micro, Small and Medium Enterprises (MSMEs) operations. In specific terms, we have done empowerment and Capacity building through the OKoowo Dapo Scheme of 500 female entrepreneurs across the state to enable them access financing and scale up their businesses; empowerment of 2,500 rural women across the state through provision of products worth ₦100m; empowerment of over 600 youths through vocational training while 400 women and youths are still undergoing training at the Vocation training centre under the Ministry of Women Affairs and Social Development; empowerment of 95 Women across the three senatorial districts and more than 100 widows in commemoration of the International Widows Day".
On measures to improve ease of doing business, governor Abiodun pointed that his administration has reorganized the Ogun State Investment Promotion Agency to provide a truly one-stop-shop for investors to know about the natural and solid minerals resources of the State and the business opportunities, and the facilitation required to invest in the State.
The facilitation, the governor noted includes, land acquisition and ownership through the State Land Administration and Revenue Management Service (OLARMS), community relations, statutory documentation, and linkages with the suppliers, especially farmers through the Anchor Borrowers Scheme of the Central Bank, adding that over 40,000 agri-prenuers have been produced through the process.
He said it was the desire of his administration to develop the Micro, Medium and Small Scale Enterprises (MSME), as part of its industrial revolution and to empower small businesses which would help in creating the path towards a sustainable economic development thereby resulting to employment generation, poverty alleviation and food security.
He noted that several MSMES Business Clinics had been held with more than 3,844 Entrepreneurs across the State in attendance, saying the key objective of the Business Clinics was to create avenue where relevant Enterprises development partners such as CAC, NAFDAC, SON, Financial Institutions R&D Institutes and Entrepreneurship Development Institutions (EDIs) would provide information on services relevant to entrepreneurs as well as avenues for on-the-spot Services in business name registration, product registration and standardization, access to finance and market as well as registration with the Business Membership Organization
His administration, the governor emphasized, was developing the State Masterplan and designation of industrial hubs with provision of power, leveraging on the gas pipeline that runs through the state just as it was constantly rehabilitating and upgrading roads leading to the industrial hubs and the inner roads.
While calling on investors to take advantage of the potentials that abound in the State, Prince Abiodun stressed that harmonisation of taxes and levies to eliminate multiplicity and ensure ease of self-assessment and payment had been carried out while there is regular interface between the industry and the academia to strengthens the curricular and equip the products of tertiary institutions with the requisite competencies required by the MSME development.
Abiodun noted that Ogun State E-Procurement Portal (eprocurement.ogunstate.gov.ng), has been created for Contractors/Vendors registration aimed at allowing more MSMEs bid for Government contracts, emphasizing that they would also be provided with free registration for MSMEs with Contracts below N20Million, as details of contracts awarded to MSMEs would be made available on the portal (archive.ogunstate.gov.ng; https://aprocurements.ogunstate.gov.ng) to increase MSME Participation.
He said State has enacted laws establishing a viable and autonomous PPP Unit, which lays out the process and guidelines for all private sector partnership engagements like Joint Ventures, Concessions and Strategic Alliances especially in the development of infrastructure and exploitation of the State's natural and mineral resources proven in commercial quantities.
The governor appreciated the federal government for partnering the State in its developmental efforts and President Muhammadu Buhari for his efforts at revamping the nation's economy, stating that the Award would further propel his administration to scale up activities on the Micro, Small and Medium Scale Enterprises as well as proactively engaged them in a sustainable manner to keep growing.