Count Me Out Of Any Loggerhead, Prophet Israel Oladele Remains My Spiritual Father – Tunde Glorious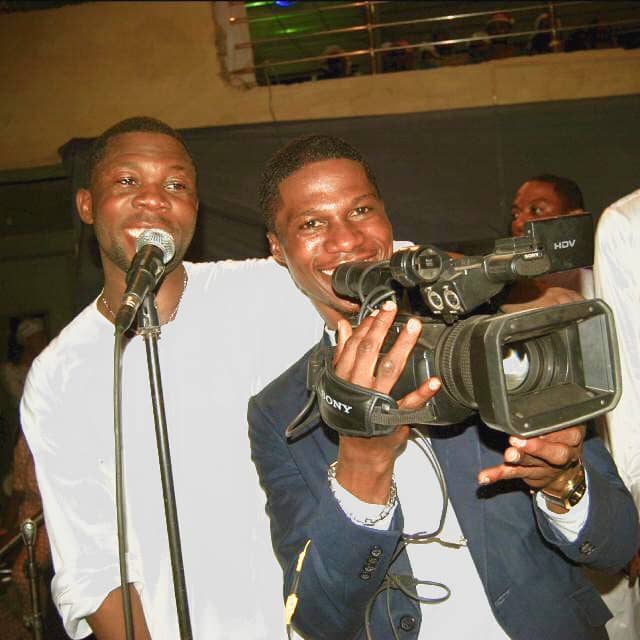 Against the backdrop of arrays of media whirlwind;orchestrated by mischief makers,it is to clear the air on the rumour making the rounds that,there's a purported rancor between Prophet Israel Ogundipe and myself.
I have said it countlessly,yet I will say it again and again that, popular Lagos Prophet Israel Oladele Ogundipe aka Genesis would forever remains my spiritual father. First and foremost,let me use this pretty moment to debunk and clear the air over the purported audio clips making round the social media,alleging that I, Tunde Glorious is fighting,castigating and having negative secret of Prophet Israel Oladele Ogundipe.
Let me emphasise that,every human relationships and interactions is prone or susceptible to misunderstandings. It's true that,at a point there was a little friction between us,but it had since been thrashed in the bin,and we have moved on with our lives, as the popular saying "life goes on."
Concerning the purported audio clip,let me state it clearly to every members of Genesis Global and the public that,certain unscrupulous elements tried to quote me out of context. Through their cunning and mischievous antics,they came up with their gimmicks, so as to spoil the smooth relationship between me and the Prophet.
The audio clip is laddened with lies and so many things were cooked up. If not that I got myself Involve in the whole scenario, I would have take it up myself.
I expressed certain thoughts with a friend of mine, over what transpired between the Prophet and myself, which I believe is normal for someone to express his or her feelings,but Unfortunately mischief makers tried hard,to use such scenario against me.
Myself and Oluso,as he's fondly called, have gone a long way in this ministry,right from when we were so few in number as members;back then as Genesis Model Parish.
We are very much together,and we are still counting the goodness of God. We have never traded words let a lone exchanging blow. If anyone will be used at all to bring him down,how could such individual be me? I strongly believe it can't be I,Tunde Glorious.
Finally,I want to put it straight away,to those perpetrators of evil merchandise and rumour mongers,who go about peddling wanton discussions of me;having Oluso's secret that,they are only acting in sheer ignorance. All I do is to laugh at their myopic worldview.
I must say that,haters wouldn't be able to capitalise on our closeness,to sow seed of hatred ,or fabricate lies in order to put a gap between us. They have failed already, because Oluso, like I used to addressed him loves me as a gospel musician and one of his media aids who knows what to do at the appropriate time.
I urge my father, Prophet Israel Oladele Ogundipe to trust and believe me as his son,and that nothing of such can ever emanate from my end,I repeat nothing! While I equally want him to take this as Official message about the whole scenario and to pardon my shortcoming. I regret whatever damages or inconveniences such audio might have caused, as it's just rumour emanating from our enemies.