COVID-19: SMEs' partnership, rigorous commitment key to sustainable economy growth- Sekibo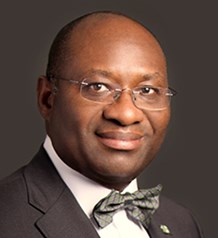 In light of the sharp dwindling in the global economy occasioned by Covid-19 pandemic, the MD/CEO of Heritage Bank Plc, Ifie Sekibo disclosed that with partnership, truth, character and rigorous commitment to businesses, the micro, small and medium enterprises (MSMEs) stand to revamp the nation's economy for sustainable growth.
He also stated that evidences have shown that for SMEs to continue to survive and remain the bedrock of any vibrant economy, the players must continuously reinvent themselves, complement each other, dream big, possess cutting edge ideas and think and rethink before venturing into businesses.
Speaking during a webinar session, a virtual conference platform at the Upgrade Summit 2020, on the theme, "Converting Ideas into Reality with Focus on SME's" Sekibo emphasized the need for SMEs to look inward, learn and relearn, possess the spirit of self-sacrifice and believe, whilst advising that they must be bold and should not be afraid to fail because failing is not a failure and should not give up because they had failed.
According to him, most entrepreneurs burn with ideas but they need to mine them so that they could blossom, remarking that they need to have mentors that will enable them to achieve their goals and sell the ideas.
"Among small and medium-sized enterprises (SMEs) in Nigeria, there has been too much of an individual focus, rather than a holistic or intergenerational focus. There is not enough focus on partnership among Nigerian SMEs and this causes ventures to fail," Sekibo stated.
Meanwhile, he reiterated that more needed to be done in the area of empowering entrepreneurship sector by the government and financial institutions because it is an agent of development.
On Heritage Bank's efforts so far, the MD/CEO affirmed that its philosophy does not rely on traditional banking metrics like growth in the number of accounts, but according to him, "one of our major cardinal point as a bank is supporting micro, small and medium scale businesses and our strong desire to see young men and women succeed in any area of their business. This will help the society and economy to grow, thereby moving the nation from poverty occasioned by Covid-19 to prosperous economy," he added.
Sekibo, however, hinted that SMEs could take advantage of its products for seamless banking transactions to boost their businesses like Stockit, HBPadie and the newly launched 24/7 alternate electronic platform via USSD Code *745#.
"We have encouraged SMEs and customers alike to adopt the self-service platforms like *745*0# for balance enquiry, Funds Transfer (Within Heritage Bank): *745*1*Amount*Account Number#, self-airtime recharge: *745*Amount#, third party airtime recharge: *745*Amount*Mobile Number# and change pin: *745*00#," he said.
He further explained that the entrepreneur schemes of the bank in the support for business had always focused on dependable job-creating sectors such as the agricultural value chain: fish farming, poultry, snail farming, etc., cottage industry, mining and solid minerals, creative industry: tourism, arts and crafts, and Information and Communication Technology (ICT).
Fela Ibidapo, Divisional Head, Corporate Communications
DANGOTE SPEAKS ON PRESIDENT BUHARI'S VISIT TO LAGOS, REFINNERY COMMISSIONING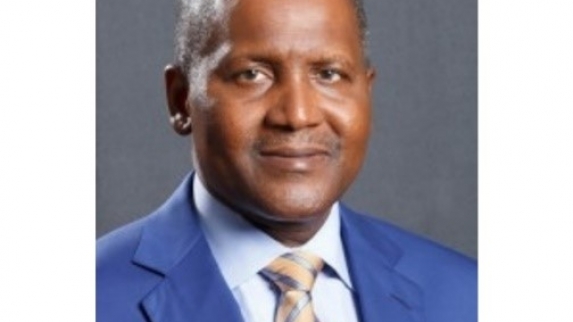 DANGOTE SPEAKS ON PRESIDENT BUHARI'S VISIT TO LAGOS, REFINNERY COMMISSIONING
PRESS STATEMENT
Our attention has been drawn to some misleading reports regarding the commissioning of our Dangote Refinery during the present working visit of President Muhammadu Buhari GCFR to Lagos State.
We want to state categorically that our 650,000 barrels per day (bpd) Refinery project was never part of the President's programme on projects to be commissioned.
For the record, the projects slated for commissioning in Lagos State by President Muhammadu Buhari GCFR include: Lekki Deep Sea Port; 32-Metric Tonnes Lagos Rice Mill, Imota; 18.75km Eleko to Epe T Junction Express road; John Randle Centre for Yoruba Culture and History, Onikan, Blue Line Rail (Phase 1) commissioning (Marina to Mile 2); Groundbreaking for the Blue Line Rail Phase 2 (Mile 2 to Okokomaiko), and MRS Lubricant, a private project in Apapa.
However, our Refinery will be commissioned before President Muhammadu Buhari GCFR formally leaves office in May, 2023, and the public will be duly informed and invited to the epic event.
Signed:
Anthony Chiejina
Group Chief, Branding & Communications Officer, Dangote Industries Limited
Dangote commissions Fire Hydrant System in Apapa Port office
Dangote commissions Fire Hydrant System in Apapa Port office
The Group Managing Director, of Dangote Industries Limited, Olakunle Alake, last weekend commissioned the "Terminal 'E' Fire Hydrant System" of the Greenview Development Nigeria Limited (GDNL), a subsidiary of Dangote Industries Limited. The event took place in Apapa, Lagos.
Group Managing Director, Dangote Industries Limited, Olakunle Alake (3rd left) cutting the tape; with Ag. Group Chief Health Safety Social and Environment/Sustainability, James Adenuga (1st left); Managing Director, Port Operations, Akin Omole (2nd left), Group Managing Director, Dangote Sugar Refinery Plc, Ravindra Singhvi (2nd right) and Representative of NPA Fire
Service, Apapa Office, Ahmed Tijani (right), at the commissioning of Terminal 'E' Fire Hydrant System of the Greenview Development Nigeria Limited (GDNL), a subsidiary of Dangote Industries Limited, at Nigerian Ports Authority (NPA), Apapa on Friday, January 20, 2023.
RevolutionPlus Property Debunks Non-Allocation Of Land Allegation, Says Claim Malicious, Baseless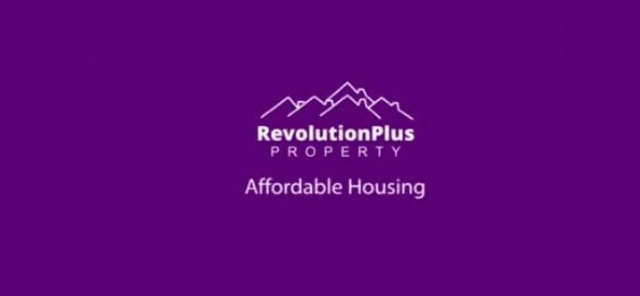 RevolutionPlus Property Debunks Non-Allocation Of Land Allegation, Says Claim Malicious, Baseless
RevolutionPlus Property has reacted to the news making the rounds on social media that one of its customers was not allocated a parcel of Landed Property he purchased.
A Press Statement signed and made available to Newsmen Reads:
This is to inform the public and to debunk claims being circulated on social media by some bloggers and influencers that REVOLUTIONPLUS PROPERTY IS A SCAM.
It is important to place it on record that our brand is built on INTEGRITY and for over eight years we have conducted our dealings and operations with this principle.
We have some dissatisfied customers with pending allocation, we continue to resolve these issues with sufficient records and documents to show for these efforts. We have always posted pictures and given updates on this page of how we are allocating clients in our various estates, it is an ongoing process and we plan to do more even in this New Year 2023.
Our brand is not a scam and our mission remains to provide affordable housing for Nigerians despite the challenges that come with it.
We would like to state that Toyin Abraham who was one of our brand ambassadors for some years was disengaged December 2022 therefore all advertising materials with her images will no longer be used on social media, billboards and other medium. We wish her all the very best in her endeavor and we appreciate her for the period she worked with us.
We urge the discerning public to disregard any statements whether insinuated or categorical, linking our brand to fraud. It is not only mischievous; it is malicious and baseless.
We appreciate our customers who believe strongly in us, we do not take this loyalty for granted. We assure you that we have improved our structure to ensure the seamless allocation of our clients and all pending physical allocations will be done one after the other as we are not relenting in our efforts.
Integrity is our watchword at RevolutionPlus Property and this is why we have refunded disgruntled clients funds worth over N700million in 2022. The mission this year is to resolve all pending allocations and dates for batches of the allocations will be communicated in due cause.
At RevolutionPlus Property, We are here to stay and to provide affordable housing options for Nigerians. Over 9,600 Nigerians have been made landlords through RevolutionPlus Property and allocated their plots and this figure is counting, many more will be made landlords.
Signed
Management