FirstBank Cardholders Records N1.18trn in Transactions Value during Lockdown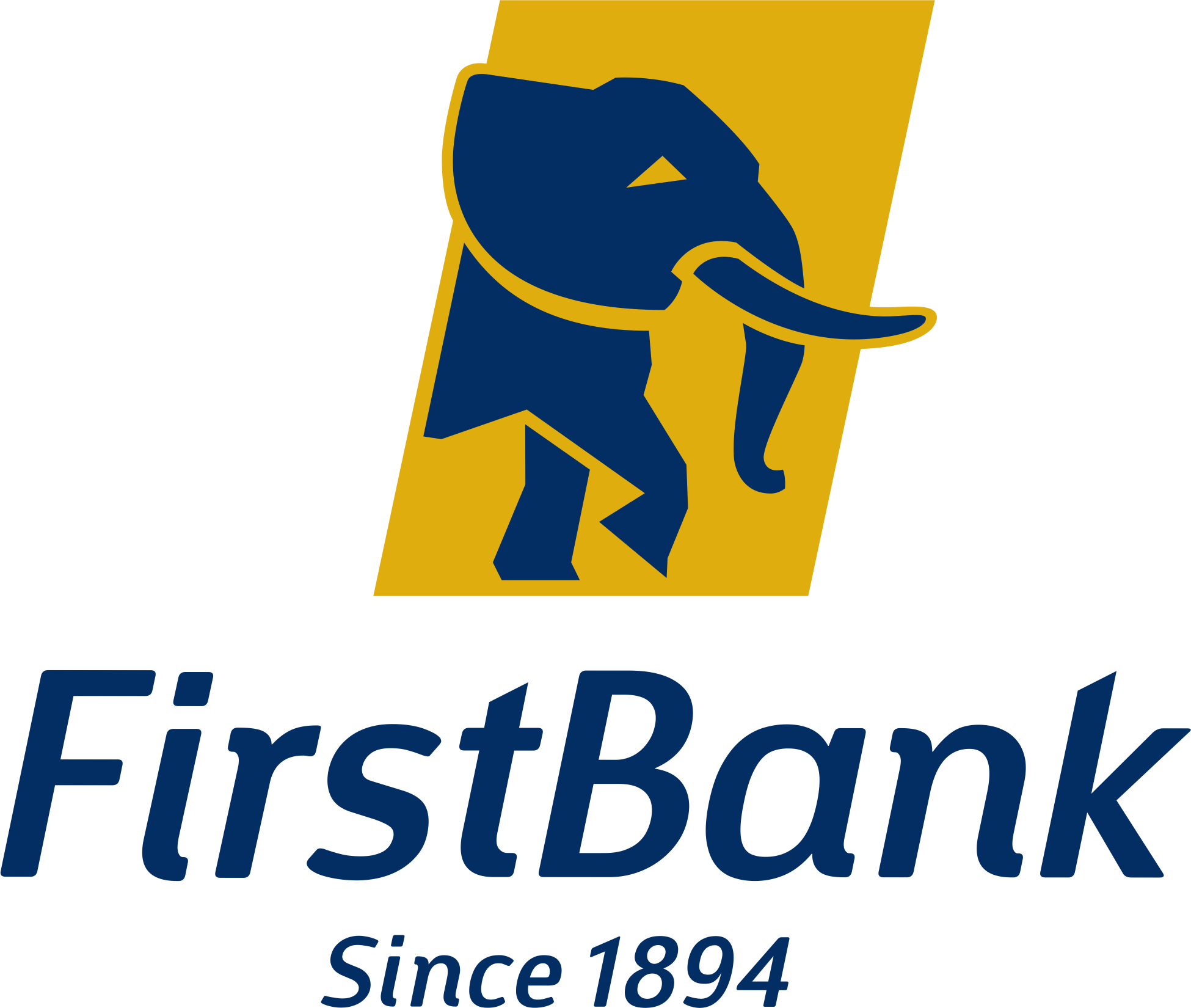 Since its establishment in 1894, FirstBank has consistently built relationships with her customers, focusing on the fundamentals of good corporate governance, strong liquidity, optimised risk management and effective leadership. These, amongst others, are the reasons the Bank has dominated the financial market for over 126 years.
The Bank has led the financing of private investment in infrastructural development in the Nigerian economy by playing key roles in the Federal Government's privatisation and commercialization schemes, and entrenchment of the cashless policy which gave rise to electronic cards being a veritable entity in the day to day transactions among the bank's customers. Consequently, the use of its wide range of cards, developed with the 'man on the move' in mind, come with far reaching benefits and rewards, connecting the remotest of places even as the world is plagued by the novel Corona virus disease today.
The world as we know it today, is a global village, and its connectivity is at the tip of an individual's finger. That aside, it also revolves around the use of 'ordinary' but highly customised cards and FirstBank is a confirmed Leader in this space. There's no gainsaying the fact that for 126 years and counting, FirstBank, Nigeria's premier bank, with accolades and awards trailing its existence, has continued to blaze the trail in certainly every financial innovation. And as the name signifies, has continued to be the first in virtually everything banking and finance. Little wonder that in December 2015 and May 2016, FirstBank was named the first financial institution in the country to achieve sustained alternative channels transaction volumes of 100 million transactions. Subsequently in 2017, the Bank also attained the Milestone of 10million card base, a feat that is first of its kind in West Africa and Second in Africa.
There is hardly any banking innovation, which is not traced to the company that has overtime woven itself into the very fabric of the society. Commenting on FirstBank's strides, the Chief Executive Officer, Dr. Adesola Adeduntan, disclosed that the bank's 53, 000 agents across the country processed about N512 billion worth of transactions with differing values while the lockdown lasted. He noted that the bank was "able to actively support her customers, their families and businesses through these challenging times." This is nothing short of the FirstBank advantage.
Adeduntan reiterated the faith Nigerians have in the use of FirstBank cards, saying that during the period of the lockdown, Nigerians with FirstBank cards used them 105 million times to make payments or withdrawals worth about N1.18 Trillion as they relied on the Bank to settle their banking needs. In addition, the Bank's CEO noted that approximately 12.6 million withdrawals to the tune of N156 billion were carried out across FirstBank's ATMs nationwide.
"Our customers made transfers over 106 million times with a total value of about N8.18 Trillion across our digital channels. We have also recorded over 275,000 new sign-ups to alternative channels covering our Firstmobile, USSD and First-Online platforms," the CEO informed.
While calling on lovers of stress-free banking to get on board, the FirstBank CEO further assured existing customers of the bank's relentless efforts to ensure that banking transactions continue seamlessly, adding that COVID-19 will not slow down her activities and efforts at staying true to her brand promise to her customers.
FirstBank cards come in a wide range of categories, each fulfilling tasks that are better imagined, but nevertheless are flexible and offer comfort, stress-free banking and wholesome peace of mind. It is therefore not a coincidence, that FirstBank is and remains Nigeria's highest card transacting bank; a product of carefully thought out process, hard work and the quest to keep its customers first in all things. This is especially important at a time when movement and business activities were largely hampered by the lockdown, with the maintenance of social distance and the potential increase in the use of the Bank's alternative channels – which is facilitated by its cards – for various transactions and business activities, thus staying safe to win the fight against the COVID-19 pandemic.
The range of cards available to customers of FirstBank are categorised into three broad groups, viz; DEBIT, CREDIT and PREPAID Cards. The grouping covers outstanding cards offerings such as Naira MasterCard, Verve Card and the pioneering Visa Multi-Currency Card. Others are Expressions MasterCard, Platinum MasterCard, Visa Infinite Credit Card, Visa Gold Credit Card, Naira Credit Cards (Visa Classic and Platinum), Visa Prepaid Card and Verve Prepaid Card.
FirstBank's Naira MasterCard & Verve Card are Secured by Chip & PIN technology with local POS/Web limit increase available upon request. The Naira denominated MasterCard comes with various benefits such as online purchases, bills payments and cash withdrawals at ATMs world-wide. The various transaction limit(s) on Naira MasterCard issued by the Bank are N150,000 for ATM transactions, N2,500,000 for POS and N1,000,000 for Web transactions.
The FirstBank Verve Debit Card works with Chip and PIN technology to secure transactions. It allows the cardholder to conveniently pay for goods and services and is accepted by all ATMs, POS, Web, Mobile, Kiosk, and Bank Branch connected to the Interswitch network in Nigeria. It is available to all account holders and enables daily transaction limits of N150,000, and N500,000 on ATM and POS channels respectively. Customers can transact up to N1 million on the Web in a single transaction.
FirstBank cards also offer the Card Protection Transactions feature, which allows the cardholder to activate or deactivate it for all types of transactions, channels and locations, through the Card-in-Control Service on the Firstmobile app. The steps are few and simple: On the Firstmobile app, go to Self Service > Card Services and choose card type (Debit, Credit, or Prepaid) to be activated or deactivated.
Another card innovation service by FirstBank is the Visa Gold Card, which offers higher daily spending capacity and limit on ATM, POS and Web. With the Visa Gold Card, the customer is assured of $1,000 daily ATM withdrawal, $10,000 POS transaction and $5,000 on the Web at any location around the world. It is a dollar denominated international Premium Credit Card issued in partnership with Visa International.
Moreso, it guarantees access to international emergency services such as Emergency Card Replacement & Emergency Cash Advance in situations where the card gets lost or damaged. The Visa Gold card comes handy when making airline bookings with its smooth seamless purchase options.
Yet another, among the FirstBank's super cards, is VISA Debit Multi-Currency Card. It is by all intent and purpose, the first of its kind to be offered by any financial institution in Nigeria. It is an enhancement to the existing Visa Debit Dual Currency card and can be linked to any or all NAIRA, USD, EURO and GBP accounts. It is an international card with Chip and PIN technology which can be used to make payment anywhere in the world and across all channels – ATMs, POS & Web. With the Visa Debit Multi-Currency card, cardholders can make daily withdrawals to the tune of N150,000 (local) and $1,000 (international) from the ATM. However, on the Web, a total of N1,000,000 is permitted locally while $6,250 is allowed on the international corridor daily. POS transaction limit is N2,500,000 (local) and $2,500 (international).
The Platinum Debit MasterCard is a premium Debit Card denominated in Naira. It is linked directly to a customer's Naira denominated Current and/or Savings account. It offers a convenient alternative to the use of cash, and cheques by giving direct access to funds in cardholders' accounts across all channels like ATM, POS, and WEB etc.
Like other card types, its transactions are easily monitored via the FirstBank FirstMobile App or FirstBank Internet Banking service and offers 24-hour access support for all card-related complaints through First Contact. It is a card linked to a Naira denominated account, and it is valid for three years.
It is designed to suit the lifestyle of senior and management executives of multinational companies and leaders across various industries and sector of the global economy. Its daily limits include; ATM: N300,000; POS: N3million; Web: N2,000,000 as well as Cross-border TXN limit: $500 monthly.
For a brand that has consistently remained on top of its game, FirstBank Cards have received global recognition, as well as multiple honour for its reliable and trusted services.
Speaking further, Adeduntan highlighted that the contactless capability of the bank's Visa and MasterCards support less human-to-human contact in executing transactions, in the same way that the Debit Cards have remained the base channel for self-onboarding to any digital channel such as USSD, Firstmobile, FirstOnline etc. It is therefore, imperative that customers get a Debit Card because of its peculiar nature to get enrolled on FirstBank's digital channel for the best of services.
FirstBank's benevolence did not end with making cards available to customers, but has initiated value added services attached to the cards including 'discount at Merchants location such as Jumia Friday, Health Plus, among others. These are, without an iota of doubt, exclusive to FirstBank cardholders. This is why you must get your card(s) if you are yet to. Email us at firstcontact@firstbanknigeria.com, or call your Relationship Manager/Private Banker for whatever card options you require.

​​
​No lockdown on FirstBank alternative channels. Sign up for FirstMobile,
​FirstOnline, *894# and FirstBank cards today!
​#EnablingYou
​
OVER 3m MSMEs TO BENEFIT AS NIGERIA LAUNCHES FG/ALAT SKILLNOVATION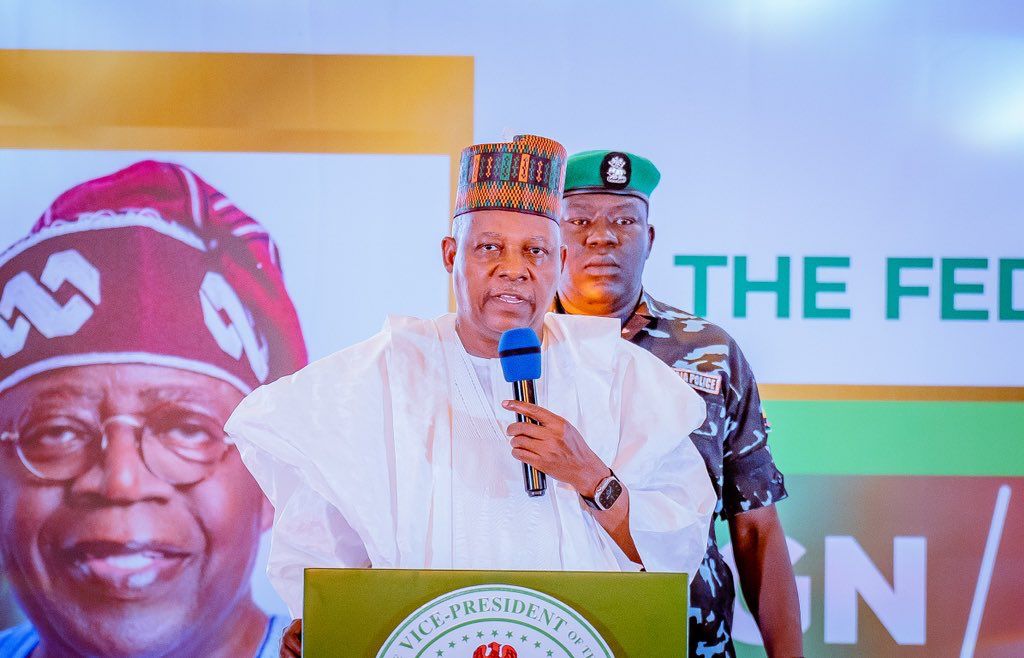 OVER 3m MSMEs TO BENEFIT AS NIGERIA LAUNCHES FG/ALAT SKILLNOVATION
**No going back on creating inclusive economy, VP Shettima declares*
In a bid to support information technology revolution that would, in turn, extend the reach of economic and social interactions as well as enhance productivity growth in Nigeria, the Federal Government and ALAT have launched Skillnovation Programme.
The initiative will provide over three million Nigerians with essential digital skills required to succeed in the global economy.
Speaking during the launch of the programme at the Banquet Hall of the Presidential Villa, Abuja, on Friday, September 29, 2023, the Vice President, Sen. Kashim Shettima, described the Skillnovation as a "transformative initiative" that "ushers in a new era of digital empowerment for" Nigerians.
He said, "We are compelled to tread this path by the direction in which the world has headed, a world of disruptive technologies redefined by the fourth Industrial Revolution.
"This initiative is a response to the evolution of the modern business environment, an acknowledgment that digital skills have become the cornerstone of economic ease and expansion."
The Vice President hinted that the gathering is one of the many to come and an occasion to reassure the nation that President Bola Ahmed Tinubu is fully committed to supporting small businesses across Nigeria.
The Skillnovation Programme will establish 15 state-of-the-art ICT centres, strategically placed across Nigeria, to provide individuals and businesses alike with access to cutting-edge digital training, resources, and support.
The first phase of the programme will focus on the states of Katsina, Anambra, Borno, Lagos, Oyo, and Kano, while the second phase will include Delta, Kaduna, Ogun, Bauchi, Kwara, and Ekiti States.
Giving an insight into how the country would benefit from the programme, Vice President said, "Nigeria, with its expanding MSME sector of close to 40 million, has the potential to lead business innovation beyond Africa. The Skillnovation Programme, therefore, aims to unlock this immense potential. The initiative is designed to provide the necessary tools and skills for our MSMEs to thrive and compete on the global stage.
"As you have witnessed, ladies and gentlemen, the Skillnovation Programme is not a mere promise; it is a resounding commitment to the Nigerian people," the Vice President added. "It's in pursuit of this administration's resolve to empower our youth and MSMEs and to create a more inclusive and prosperous Nigeria. Today, we are translating that commitment into action, and we intend to be your allies in your race to take over the world through your enhanced skills."
VP Shetimma also assured that nobody will be left out of the Skillnovation Programme, regardless of age, gender, or disability.
"There will be no disadvantaged demographic in accessing this opportunity. Our youth, women, and persons with disabilities have found friends and allies and will be favored in our proposed single-digit loan schemes for our valued MSMEs, for which talks are already ongoing with the Bank of Industry and other critical stakeholders and partners," he stated.
The Skillnovation Programme is a significant step towards achieving the Federal Government's vision of a digitally empowered and economically prosperous Nigeria. By providing MSMEs with the essential digital skills and support they need to succeed, the programme will help to create jobs, boost economic growth, and improve the lives of millions of Nigerians.
Earlier in his welcome address, the Senior Special Assistant to the President on Job Creation and MSMEs, Mr Temitola Adekunle-Johnson, emphasised the significance of partnership, noting that government alone cannot address the challenges confronting Nigerians.
On his part, Managing Director of Wema Bank, Mr Moruf Oseni, commended the passion of the President and Vice President for empowering young Nigerians, even as he announced the establishment of skills training centres across 17 states, beginning with Lagos and Borno.
He said the programme will directly impact 2 million youths and 1 million small businesses across the benefitting States.
The MD expressed optimism that the scheme will be impactful, particularly empowering young Nigerians and preparing them for the challenges of the future.
In his goodwill message, Minister of Communications and Digital Economy, Mr Bosun Tijjani, said President Tinubu administration's will leverage the enthusiasm of youths in the technology space to launch Nigeria as a global power in sector.
He called on other private sectors to collaborate more with government to actualize the objectives of job creation.
On his part Governor Ahmad Aliyu of Sokoto State pledged the state government's support for the success of the programme.
Also present at the event were the Ministers of Agriculture, Sen. Abubakar Kyari; Labour and Employment, Hon. Simon Lalong; Deputy Governors of Borno, Umar Kadafur; Kaduna, Hadiza Balarabe; Anambra, Onyeka Ibezim; Jigawa, Aminu Usman, and Heads of government agencies.
*Stanley Nkwocha*
*Senior Special Assistant to the President on Media & Communications*
*(Office of the Vice President)*
*29th September, 2023*
Foundation Provides Financial Support To Outstanding Pupils In Ogun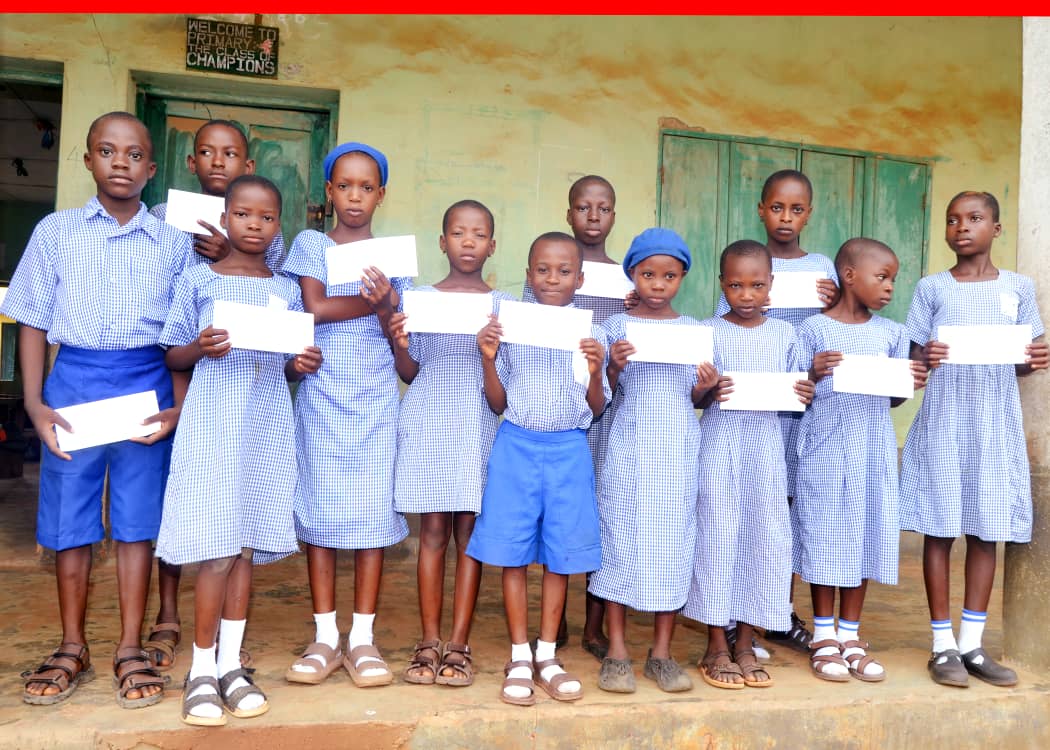 Foundation Provides Financial Support To Outstanding Pupils In Ogun
In a bid to compliment government efforts at providing qualitative education to vulnerable children in Ogun schools, Obaruwa Foundation, a non-profit organization on Friday launched fund support for pupils at Ogbogbo Baptist Primary School, Ogbogbo-Ijebu in Ijebu North East local government area of the state.
Speaking through Mr Tunde Oresanya at the presentation of the cash gifts, the founder of the foundation, Omooba Adekunle Ayoola said the fund support has become an annual gesture of the group in reaching out to outstanding pupils who despite the lean purse of their parents came out with flying academic records in their examination.
According to him, the beneficiaries of the latest fund support were drawn from primary one to six, and pupils who came 1st, 2nd and 3rd in each class were rewarded.
Omooba Ayoola, a Poland based security expert whose passion for education support has received various outstanding laurels stressed that he would continue to employ various measures and programmes to improve the lives of the children, including educational sponsorships, educational supports, advocacy and healthcare assistance.
In her remarks, Mrs B.A Kazeem, the Assistant Head Teacher of the school, expressed appreciation towards the annual educational support of the foundation, seeking for more support both from the government and donors alike.
AfricentOCL UK Makes 'Global Energy Awards 2023' Finalists List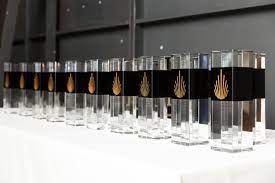 AfricentOCL UK Makes 'Global Energy Awards 2023' Finalists List
It's another major milestone for a top firm in the maritime business sector, AfricentOCL UK, as it made the finalists list of the 2023 edition of Platts Global Energy Awards.
In the carefully screened list of 207 credible energy companies, AfricentOCL UK tops five others in the Energy Transition (Mainstream) category. According to S&P Global Platts, the organizers of the awards event, firms are recognized based on their achievements and results, positive impact on customers and the industry.
"The 'Global Energy Awards' indicates the direction in which the energy industry is headed. It is about recognizing the energy sector's exponential growth and rapid progress, thereby acknowledging companies and individuals working on the crucial, innovative, practicable solutions that will solve the energy industry challenges," the organizers declared.
It is AfricentOCL UK's second global honour within a space of eleven months. Making the list as one of the finalists in the Global Energy Awards was coming soon after its victory as the 2023 Greater London Enterprise Awards' 'Best Maritime Materials and Vessel Chartering Provider' winner.
Expressing his joy at the fresh honour for his business empire, AfricentOCL UK CEO, Mr. Juwon Lawal Razaq, stated that such an honour coming from an internally recognized outfit like S&P Global Platts is to him a good ego booster, which encourages business outfits to aspire to achieve more exploits. "Making the finalists list, for us, is a great leap to winning. We understand that people are watching us, they know that we have the gifts and skills and we have never been afraid to show them toward making the industry greater. So, it's a great way to announce our future win, and we will celebrate the honour," Juwon Lawal affirms.
A special reception to mark Platts Global Energy Awards' 25th anniversary will be held in New York on December 7, 2023, where winners will be announced.