FirstBank Cardholders Records N1.18trn in Transactions Value during Lockdown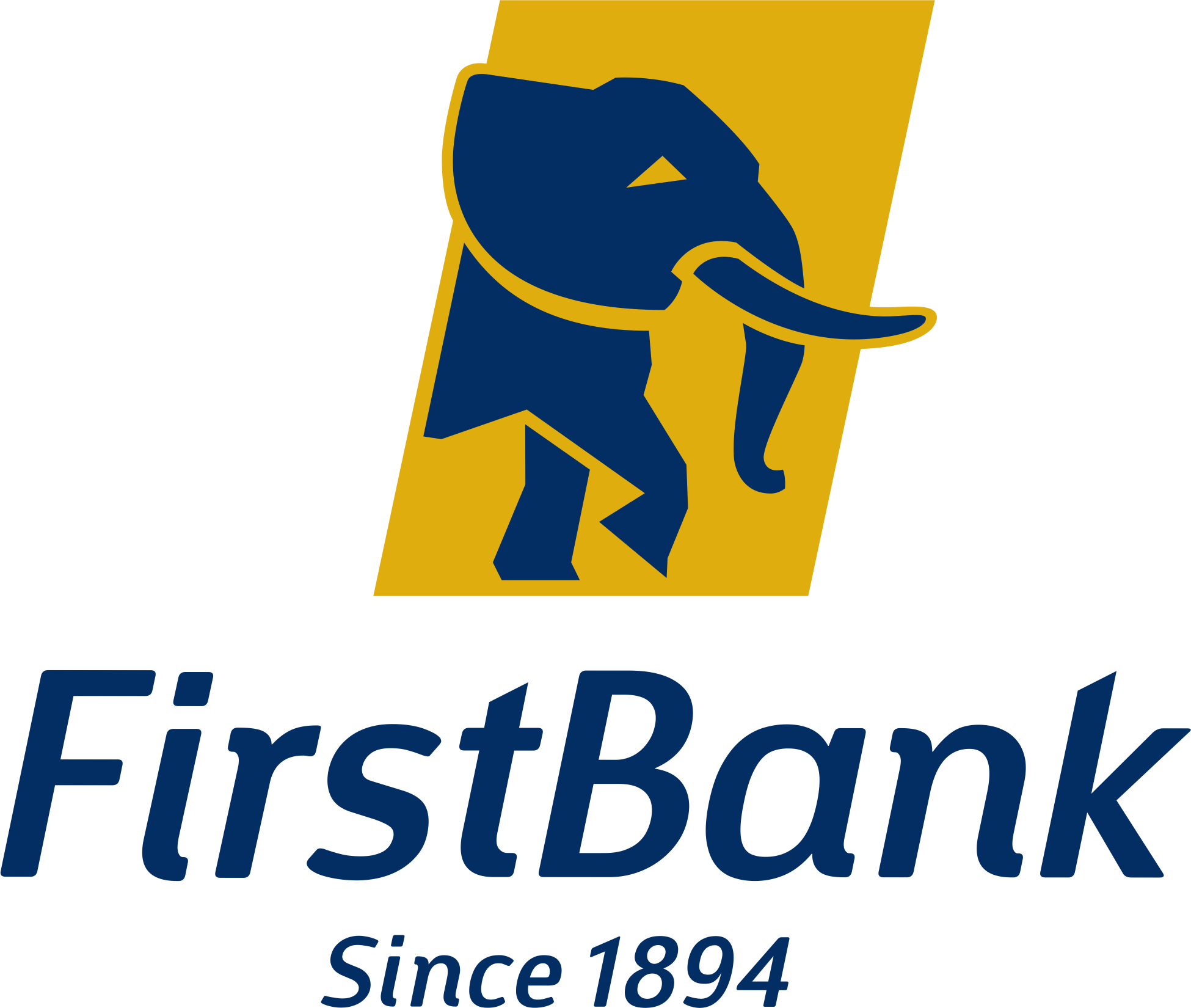 Since its establishment in 1894, FirstBank has consistently built relationships with her customers, focusing on the fundamentals of good corporate governance, strong liquidity, optimised risk management and effective leadership. These, amongst others, are the reasons the Bank has dominated the financial market for over 126 years.
The Bank has led the financing of private investment in infrastructural development in the Nigerian economy by playing key roles in the Federal Government's privatisation and commercialization schemes, and entrenchment of the cashless policy which gave rise to electronic cards being a veritable entity in the day to day transactions among the bank's customers. Consequently, the use of its wide range of cards, developed with the 'man on the move' in mind, come with far reaching benefits and rewards, connecting the remotest of places even as the world is plagued by the novel Corona virus disease today.
The world as we know it today, is a global village, and its connectivity is at the tip of an individual's finger. That aside, it also revolves around the use of 'ordinary' but highly customised cards and FirstBank is a confirmed Leader in this space. There's no gainsaying the fact that for 126 years and counting, FirstBank, Nigeria's premier bank, with accolades and awards trailing its existence, has continued to blaze the trail in certainly every financial innovation. And as the name signifies, has continued to be the first in virtually everything banking and finance. Little wonder that in December 2015 and May 2016, FirstBank was named the first financial institution in the country to achieve sustained alternative channels transaction volumes of 100 million transactions. Subsequently in 2017, the Bank also attained the Milestone of 10million card base, a feat that is first of its kind in West Africa and Second in Africa.
There is hardly any banking innovation, which is not traced to the company that has overtime woven itself into the very fabric of the society. Commenting on FirstBank's strides, the Chief Executive Officer, Dr. Adesola Adeduntan, disclosed that the bank's 53, 000 agents across the country processed about N512 billion worth of transactions with differing values while the lockdown lasted. He noted that the bank was "able to actively support her customers, their families and businesses through these challenging times." This is nothing short of the FirstBank advantage.
Adeduntan reiterated the faith Nigerians have in the use of FirstBank cards, saying that during the period of the lockdown, Nigerians with FirstBank cards used them 105 million times to make payments or withdrawals worth about N1.18 Trillion as they relied on the Bank to settle their banking needs. In addition, the Bank's CEO noted that approximately 12.6 million withdrawals to the tune of N156 billion were carried out across FirstBank's ATMs nationwide.
"Our customers made transfers over 106 million times with a total value of about N8.18 Trillion across our digital channels. We have also recorded over 275,000 new sign-ups to alternative channels covering our Firstmobile, USSD and First-Online platforms," the CEO informed.
While calling on lovers of stress-free banking to get on board, the FirstBank CEO further assured existing customers of the bank's relentless efforts to ensure that banking transactions continue seamlessly, adding that COVID-19 will not slow down her activities and efforts at staying true to her brand promise to her customers.
FirstBank cards come in a wide range of categories, each fulfilling tasks that are better imagined, but nevertheless are flexible and offer comfort, stress-free banking and wholesome peace of mind. It is therefore not a coincidence, that FirstBank is and remains Nigeria's highest card transacting bank; a product of carefully thought out process, hard work and the quest to keep its customers first in all things. This is especially important at a time when movement and business activities were largely hampered by the lockdown, with the maintenance of social distance and the potential increase in the use of the Bank's alternative channels – which is facilitated by its cards – for various transactions and business activities, thus staying safe to win the fight against the COVID-19 pandemic.
The range of cards available to customers of FirstBank are categorised into three broad groups, viz; DEBIT, CREDIT and PREPAID Cards. The grouping covers outstanding cards offerings such as Naira MasterCard, Verve Card and the pioneering Visa Multi-Currency Card. Others are Expressions MasterCard, Platinum MasterCard, Visa Infinite Credit Card, Visa Gold Credit Card, Naira Credit Cards (Visa Classic and Platinum), Visa Prepaid Card and Verve Prepaid Card.
FirstBank's Naira MasterCard & Verve Card are Secured by Chip & PIN technology with local POS/Web limit increase available upon request. The Naira denominated MasterCard comes with various benefits such as online purchases, bills payments and cash withdrawals at ATMs world-wide. The various transaction limit(s) on Naira MasterCard issued by the Bank are N150,000 for ATM transactions, N2,500,000 for POS and N1,000,000 for Web transactions.
The FirstBank Verve Debit Card works with Chip and PIN technology to secure transactions. It allows the cardholder to conveniently pay for goods and services and is accepted by all ATMs, POS, Web, Mobile, Kiosk, and Bank Branch connected to the Interswitch network in Nigeria. It is available to all account holders and enables daily transaction limits of N150,000, and N500,000 on ATM and POS channels respectively. Customers can transact up to N1 million on the Web in a single transaction.
FirstBank cards also offer the Card Protection Transactions feature, which allows the cardholder to activate or deactivate it for all types of transactions, channels and locations, through the Card-in-Control Service on the Firstmobile app. The steps are few and simple: On the Firstmobile app, go to Self Service > Card Services and choose card type (Debit, Credit, or Prepaid) to be activated or deactivated.
Another card innovation service by FirstBank is the Visa Gold Card, which offers higher daily spending capacity and limit on ATM, POS and Web. With the Visa Gold Card, the customer is assured of $1,000 daily ATM withdrawal, $10,000 POS transaction and $5,000 on the Web at any location around the world. It is a dollar denominated international Premium Credit Card issued in partnership with Visa International.
Moreso, it guarantees access to international emergency services such as Emergency Card Replacement & Emergency Cash Advance in situations where the card gets lost or damaged. The Visa Gold card comes handy when making airline bookings with its smooth seamless purchase options.
Yet another, among the FirstBank's super cards, is VISA Debit Multi-Currency Card. It is by all intent and purpose, the first of its kind to be offered by any financial institution in Nigeria. It is an enhancement to the existing Visa Debit Dual Currency card and can be linked to any or all NAIRA, USD, EURO and GBP accounts. It is an international card with Chip and PIN technology which can be used to make payment anywhere in the world and across all channels – ATMs, POS & Web. With the Visa Debit Multi-Currency card, cardholders can make daily withdrawals to the tune of N150,000 (local) and $1,000 (international) from the ATM. However, on the Web, a total of N1,000,000 is permitted locally while $6,250 is allowed on the international corridor daily. POS transaction limit is N2,500,000 (local) and $2,500 (international).
The Platinum Debit MasterCard is a premium Debit Card denominated in Naira. It is linked directly to a customer's Naira denominated Current and/or Savings account. It offers a convenient alternative to the use of cash, and cheques by giving direct access to funds in cardholders' accounts across all channels like ATM, POS, and WEB etc.
Like other card types, its transactions are easily monitored via the FirstBank FirstMobile App or FirstBank Internet Banking service and offers 24-hour access support for all card-related complaints through First Contact. It is a card linked to a Naira denominated account, and it is valid for three years.
It is designed to suit the lifestyle of senior and management executives of multinational companies and leaders across various industries and sector of the global economy. Its daily limits include; ATM: N300,000; POS: N3million; Web: N2,000,000 as well as Cross-border TXN limit: $500 monthly.
For a brand that has consistently remained on top of its game, FirstBank Cards have received global recognition, as well as multiple honour for its reliable and trusted services.
Speaking further, Adeduntan highlighted that the contactless capability of the bank's Visa and MasterCards support less human-to-human contact in executing transactions, in the same way that the Debit Cards have remained the base channel for self-onboarding to any digital channel such as USSD, Firstmobile, FirstOnline etc. It is therefore, imperative that customers get a Debit Card because of its peculiar nature to get enrolled on FirstBank's digital channel for the best of services.
FirstBank's benevolence did not end with making cards available to customers, but has initiated value added services attached to the cards including 'discount at Merchants location such as Jumia Friday, Health Plus, among others. These are, without an iota of doubt, exclusive to FirstBank cardholders. This is why you must get your card(s) if you are yet to. Email us at firstcontact@firstbanknigeria.com, or call your Relationship Manager/Private Banker for whatever card options you require.

​​
​No lockdown on FirstBank alternative channels. Sign up for FirstMobile,
​FirstOnline, *894# and FirstBank cards today!
​#EnablingYou
​
Africa's Leading Investment Firm, Africent Group, Rebrands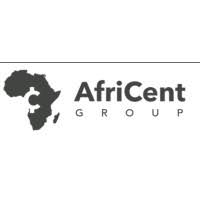 Africa's Leading Investment Firm, Africent Group, Rebrands
Africent Group, a holding company that invests and supervises its own businesses and established companies with business interests in oil, shipping, mining and minerals, agriculture, landholdings, and warehouses, has announced that it will be undergoing a rebranding initiative.
As a leading investment firm in Africa, Africent Group has grown and expanded its business interests over the years. The company believes that it is time to refresh its brand to better reflect its core values, mission, and diversified business portfolio.
As part of this rebranding initiative, Africent Group will update its company logo, website, and marketing materials to align with its core values and mission. The rebranding initiative will not change the company's commitment to excellence and providing exceptional service to its clients.
Africent Group is excited about this new chapter in its journey and believes that the rebranding initiative will position the company for continued growth and success in the future.
For more information on Africent Group and its diversified business portfolio, please visit their website at https://africentgroup.com/
GTCO Food & Drink Festival 2023… A Celebration Of Food!
GTCO Food & Drink Festival 2023… A Celebration Of Food!
The annual GTCO Food & Drink Festival is back again for its 6th Edition, and food lovers across Africa and the world are in for a feast like never before! The event is slated to hold from Saturday April 29th till Monday May 1st 2023, at GTCentre, Plot 1 Water Corporation Drive, Oniru, Victoria Island, Lagos, providing a 3-day weekend of food and endless celebration.
The GTCO Food & Drink Festival brings together the greatest minds on the global culinary stage, the most industrious Nigerian small food business owners, a world class, state-of-the-art children's play area, merging them all to give attendees the most memorable food and drink event.
Commenting on the 2023 GTCO Food and Drink Festival, the Group Chief Executive Officer of Guaranty Trust Holding Company Plc, Segun Agbaje, said; "Food and drink are intrinsically social things, and best enjoyed when shared. We understand the value of bringing together businesses and consumers who are passionate about food and have continued to inspire new ways to experience life through food and drink. The continuing success of our free-business platforms reflect our unchanging commitment to Promoting Enterprise and echoes our brand promise of creating Great Experiences."
Constantly innovating the space and on a quest to continue creating great experiences for all stakeholders, GTCO Food & Drink will be expanding its capacity by creating more opportunities for more businesses and increasing its highly coveted vendor stalls from 142 to 204, giving even more innovative and assiduous business owners the chance to not only showcase their businesses to the over 250,000 foodies in attendance, but also engage with their customer base and learn from a confluence of other great-minded food entrepreneurs. The event will also feature three premier DJs in Africa, setting the scene for a weekend of celebration, food, drink, and togetherness.
Guaranty Trust Holding Company Plc is a leading financial services company providing banking and non-banking services including payments, wealth management, and pension fund management, with a presence across eleven countries spanning West and East Africa as well as the United Kingdom. The Group operates a diversified, Proudly African franchise and is renowned for its innovative approach to customer service and stakeholder engagement which has endeared the brand to millions of people across Africa and beyond. Over the years, many customers have benefited from its unique loan products including the Food Industry Credit and Fashion Industry Credit designed specifically for businesses in the food and fashion industry.
It's time once again to come together and celebrate the great joys food has to offer! Attendance is FREE.
For more information on the event, please visit: https://foodanddrink.gtcoplc.com
Aliko Dangote Makes N460bn In A Day, Overtakes Four On Billionaires' List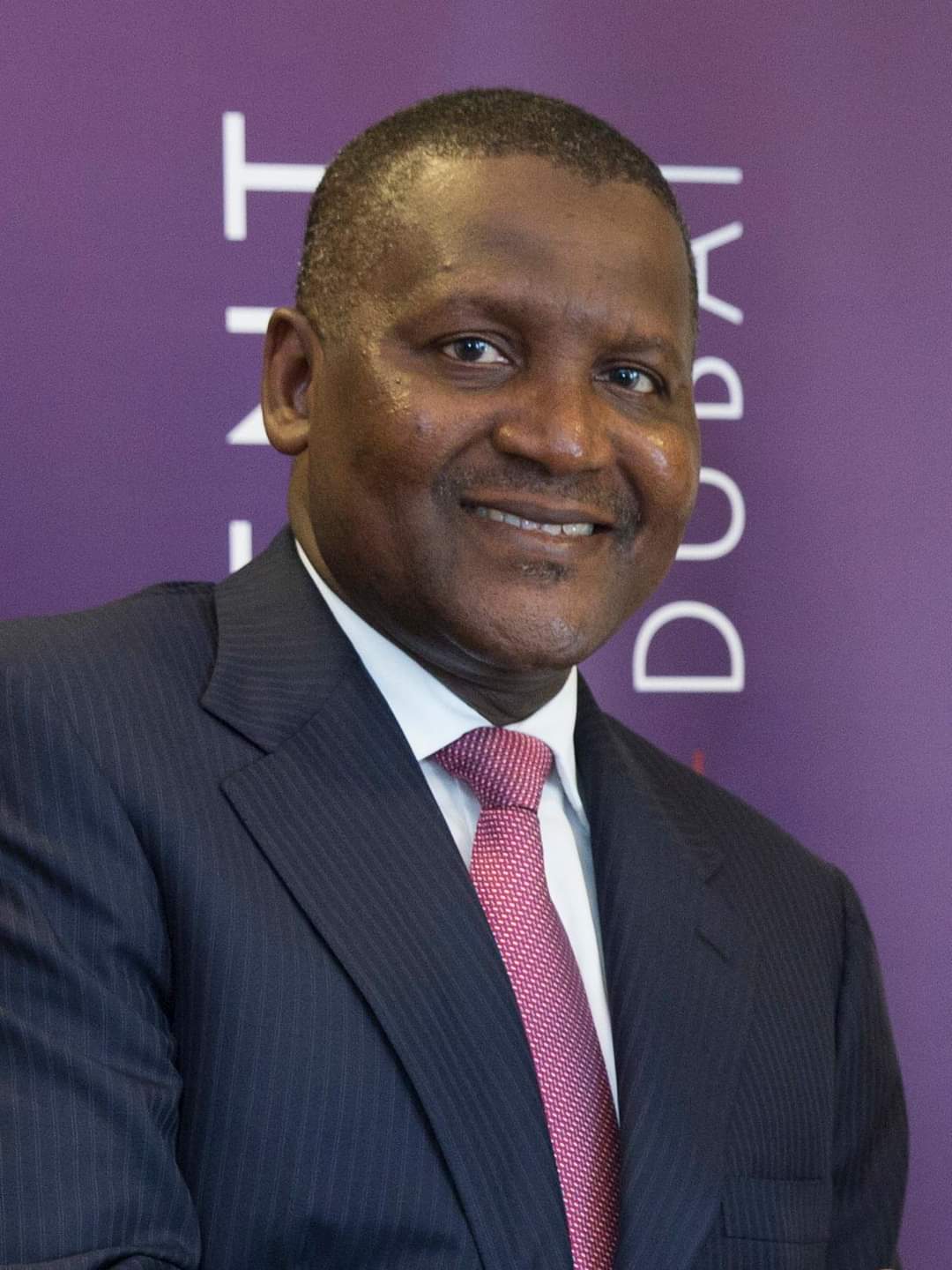 Aliko Dangote Makes N460bn In A Day, Overtakes Four On Billionaires' List
DANGOTE– Nigerian business tycoon, Aliko Dangote, overtook two Russians, one Chinese and an Indian on the billionaires' list on Monday, after making N460bn in a day.
The Chief Executive Officer of Dangote Group made the profit following increased demand for Dangote Cement, beating his fellow billionaires by earning about $100 million.
He maintains a majority share at his Cement company, following the company's announcement of a significant share buyback two weeks ago.
According to Bloomberg Billionaire Index, Dangote remains Africa's richest man, a feat he has maintained for 12 years in a row.