CPE, stakeholders proffer solution to education problems in Nigeria.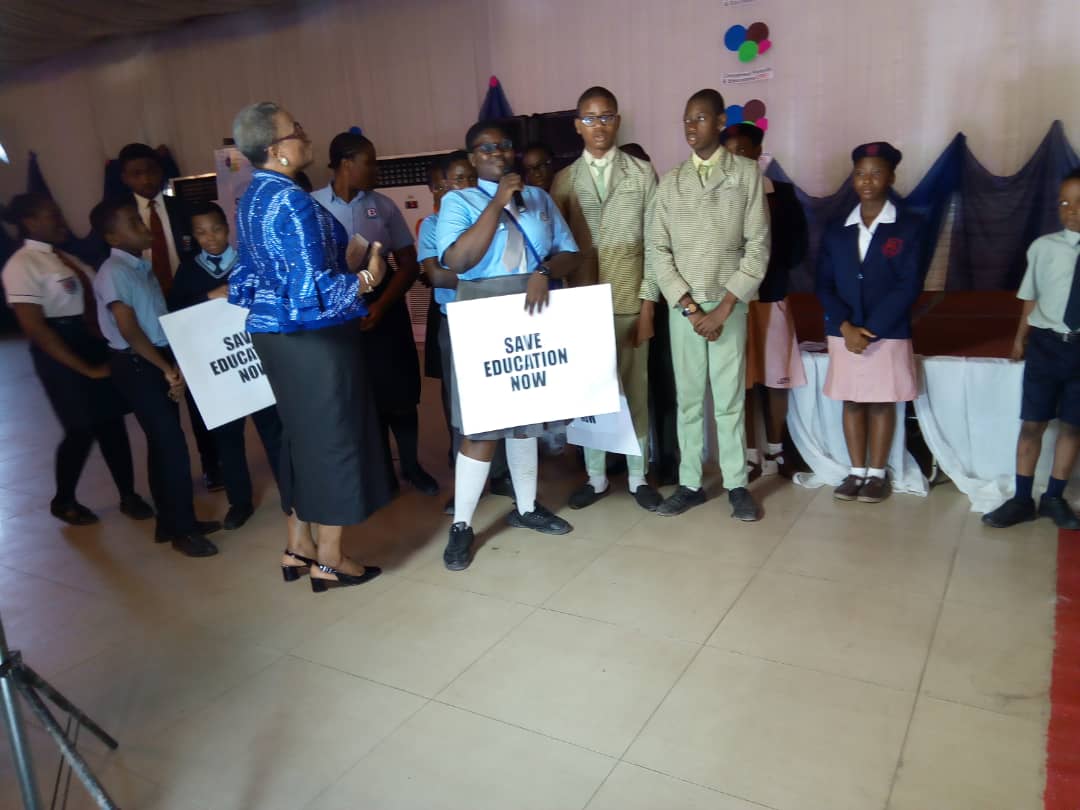 By Ifeoma Ikem
Federal and state government in Nigeria have been urged to increase budget attached to the education sector to save the system from collapse and also the future of the child.
The advise to authorities was made today Wednesday 26th February by the former deputy governor of Lagos State Princess Sarah Sosan who was a keynote speaker at the "Save Education Dialogue "organised by the Concerned Parents Educators (CPE) under the leadership of Mrs Yinka Ogunde who is also the founder of the organisation on the occasion to wind the campaign to save Nigeria education .
The former Lagos State number two citizen also call foreign donors to increase their financial support given to the (CPE) as the organisation have now spread it's tentacles across many state in Nigeria to rescue the educational sector.
She also advise teachers and students to take advantage of the information communication technology (ICT) seriously.
She added that teachers should also be supported to motivate them in teaching the children in the various schools across the country.
One of the guest speaker Rotimi Eyitayo who spoke on the topic :How do we reposition the profession and the mindset of teachers"?.said education must not be politicised we must begin to drive a policy base education and give access to documentate expertise.
He explained that other ways to boost the education sector in Nigeria is to fill the gap, bridge the exposure, divide and ensure that the teaching profession in Nigeria have identity like other professions.
He also advocate the need to enforce continous education and show case exploits .
Other stakeholders at the forum advocate different measures that will help to raise the educational standard in Nigeria.
Among which include the need for Nigeria begin to export teachers to other part of the world as in the case of influx of Doctors and Engineers going abroad for better offers.
Others want parents to work hand in hand with school operators to ensure better education in Nigeria.
Speaking at the event Dr Ifueko Thomas who spoke on "How do we create a Curriculum that Serves the need of Society" call on federal government to evolve on effective curriculum to save the country education sector.
Also the convener of CPE,Mrs Yinka Ogunde assured that the members of CPE will continue to fight for the improvement of education in Nigeria.
She advocate for better communication among Nigerians and members of the organisation to improve and actualise the group and objective of the organisation."Save education now"she said.