Dignitaries Cheer Hilda Baci To Guinness  World Record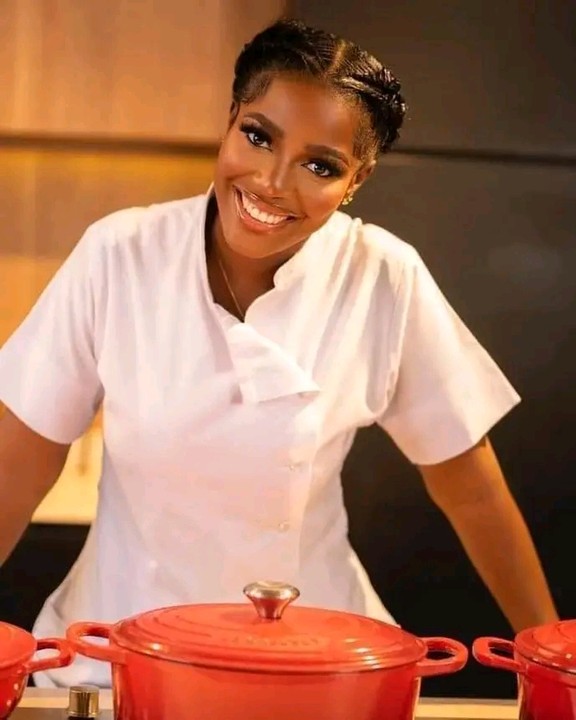 Dignitaries Cheer Hilda Baci To Guinness Book Of World Record 
Nigerian chef Hilda Baci has broken the Guinness World Record for the longest cooking time.
Hilda broke the record of 87 hours, 45 minutes, and 00 seconds set by Chef Lata Tondon in Rewa, India, in 2019, on Monday.
It was  reported Hilda kick-started the competition last Thursday (May 11) at exactly 4pm.
The event, which is taking place at Amore Gardens in Lekki, Lagos had many Nigerians defying the rain to cheer up the chef.
Actor Charles Okocha; actress, Kate Henshaw; singer, Tiwa Savage; media personality, Enioluwa, and many others appeared at the event.
Governor Babajide Sanwo-Olu also visited the venue on Sunday to cheer Baci.
Baci is no stranger to breaking records as she won the maiden edition of the 'Jollof Faceoff' competition back in August 2021.
On why she embarked on the latest task, Baci said it is one of her biggest aspirations, adding that it is also an opportunity to tell some positive stories from Africa through the meals that we eat.
Deconstructing and appreciating the prowess of General Tukur Buratai
Deconstructing and appreciating the prowess of General Tukur Buratai
Sahara Weekly Reports That In what looked like a coincidence, it was while I was going through some security tips as contained in the great principles established by Joseph Ferdinando that the documentary: "General Buratai: Africa's Living Legend" a part of the Great African Military Leaders' Series produced by Lawrence Audu, one of the few excellent journalists who have dared to cover important and dangerous moments of the Nigerian Army's fight against insurgency popped up.
Joseph Ferdinando is the founder of Building Security Services, a company that provides security solutions to businesses and organizations. He has more than 40 years of experience in the security industry, and he is a recognized expert in the field.
From what I read about Joseph Fernando's security tips along with Lawrence's documentary, I can comfortably describe the person and character of the Buratai-born General Tukur Buratai (Rtd). He is a man who is always in good physical shape with sharp motivation and self-determination.
General Tukur Buratai is vigilant, always on the lookout for any possible incident. When it comes to punctuality, he is always on time. As a soldier, his duties are handled dispassionately without fear or favour. It is worthy of note that in line of duty, he always reacts with kindness, no matter the circumstances. Even in war front, it is not difficult to see in Buratai a General who is calm, calculated and focus without losing his temper. Always alert and active, the former Chief of Army Staff acts with professionalism because he is a man blessed with positive and friendly attitude. His great communication skills endear him to both his contemporaries and his younger colleagues in the Army.
What struck me about Lawrence's documentary is that it is about Tukur Buratai. The documentary highlighted a no nonsense general who dispassionately handled insurgency like a seasoned professor of research methodology. Of course, the former Chief of Army Staff succeeded in taking war to the enclaves of the dreaded Boko Haram and he decimated them, reducing them to mere opportunists who go about attacking soft targets and vulnerable people.
In my candid opinion, there would not be a better person to be called upon to consolidate what Tukur Buratai has done not only in the North East but also all over the country. Buratai knows the theory and practice of how to manage and reinforce the fragile peace of this biggest black nation of Africa. A country of more than 200 million people should have her security handled by an astute and dogged soldier who has selflessly and relentlessly fought for the peace we enjoy today.
Infrastructure Projects: Ogun is losing it completely — Segun Showunmi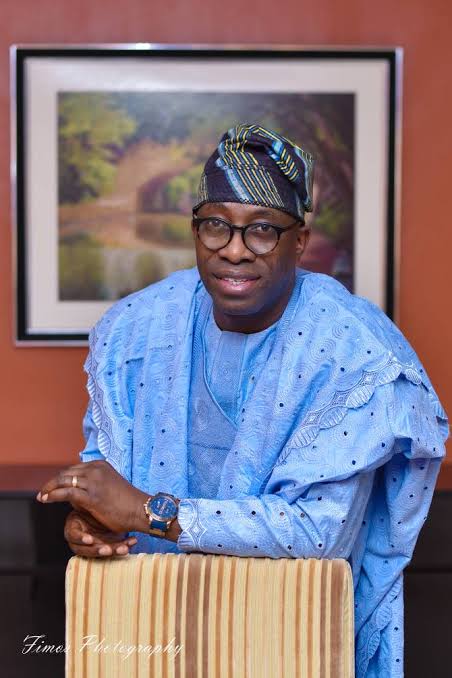 Infrastructure Projects: Ogun is losing it completely — Segun Showunmi
Ogun is losing it. Period!!!
Lagos, Oyo and Ogun States are the only ones of the 6 states of the southwest completing the first term in a few days.
Lagos is commissioning projects to round off! I have lost count of both private-sector projects and government-inspired ones.
Oyo has done an investment summit in London and has commissioned an ultra-modern Lodge in Abuja.
Pray what is my beloved Ogun doing to round off the first term, nothing absolutely nothing.
Time was when the story was different, I have no recollection of any time in this democracy where Ogun was so uninspiring.
It is sobering and required all true-born, indigenes, residents, friends and lovers of Ogun State to not slip into indolence, to do so is to be guilty of aiding and supporting what will make the present handlers fall asleep on duty, I hate leaders who play to the gallery, and it seems that is what has become of us, there is no point crying over spilt milk, what we must plead is that we rededicate and refocus our priorities towards making Ogun State the shining light and the oasis of all things edifying.
A new cabinet will soon be put in place, if it is not too much to ask, please get a fit-for-purpose team, the type of all-comers job for the boys and girls we paraded between 2019-2023 must yield to a far better team.
I will also recommend that the helmsman be more accessible and open to ideas, looking to blame everyone else but oneself is surely not worthy of an often touted private sector experience.
Vision, Focus, Passion and Implementation will need to be scaled up.
Ogun must be re-marketed, A comprehensive reorientation program would be highly useful for we can see the social ills that have become prevalent, and must redirect ourselves in line with our pedigree, efficiency in resources utilization has become Germane as we are well aware of the state of the national debt which will certainly impact Ogun.
Governance is a serious business and must be given the seriousness it deserves.
May Ogun State Succeed.
Otunba Segun Showunmi
Ogun Governorship Aspirant
Swearing-in: Why Supreme Court dismissed PDP's suit against Tinubu, Shettima's candidature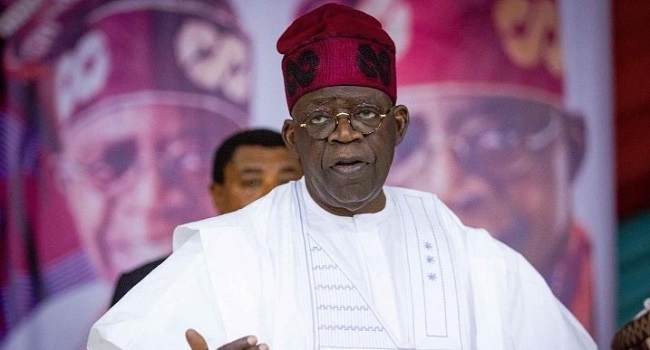 Swearing-in: Why Supreme Court dismissed PDP's suit against Tinubu, Shettima's candidature
The Supreme Court has dismissed the suit filed by the Peoples Democratic Party seeking the disqualification of Bola Tinubu as a candidate in the last presidential election.
The suit, which alleged the inappropriate nomination of Mr Tinubu's running mate for the February 2023 presidential election, Kashim Shettima, impliedly sought to stop the president-elect from being sworn in as president on 29 May.
A five-person panel led by Inyang Okoro dismissed the suit unanimously on Friday.
Adamu Jauro, a member of the panel who delivered the lead judgement, held that the PDP lacked the legal right to file a suit on an internal affair of APC.
"It should be noted that no political party can challenge the nomination of another political party.
"A political party lacks the right to challenge the activities of INEC on account of the nomination of another political party's candidate.
"No court has the jurisdiction to entertain such a suit by another party," the court held.
The court said PDP failed to show any harm it suffered because of Mr Shettima's alleged double nomination
Agreeing with the Court of Appeal's earlier judgement dismissing the suit, Mr Jauro said, "I am in complete agreement with the Appeal Court that the PDP lacks the right to file this suit.
The appellant was unable to point to where the lower court determined the substantive issues on its merit.
"It is clear that the suit is statute-barred. Hence this court has no power to delve into the merit of the merit of the suit."
The judge added: "It is frivolous and bound to fail fraught with manifest malady. It has been a waste of precious time and judicial energy.
"Counsel should do better to advise their clients to desist from suit frivolous matters.
"The appeal is grossly lacking in merit and it is hereby dismissed."
The court awarded the cost of N2 million against PDP and in favour of the respondents
The judgement came three days ahead of the inauguration of Mr Tinubu as Nigeria's president.
Outgoing President Muhammadu Buhari had on Thursday conferred Nigeria's highest national honour, GCFR, on Mr Tinubu preparatory to the president-elect's inauguration on 29 May. The second highest national honour, GCON, was also conferred on Vice President-elect Kashim Shettima.