HON DIPO OLORUNRINU FINALLY SUBSTITUTED: AN APPEAL TO ASIWAJU BOLA TINUBU.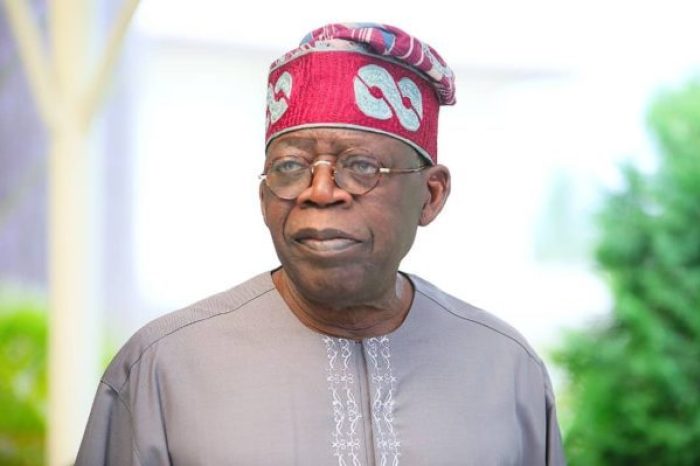 HON DIPO OLORUNRINU FINALLY SUBSTITUTED: AN APPEAL TO ASIWAJU BOLA TINUBU.
Concerning Bola Tinubu, We have always nursed the fear that certain key figures within the All Progressives Congress will cause untold embarrassment for the party with the way the just concluded All Progressives Congress Local Government Council Primaries elections. It is worrisome that these personalities are not taken into consideration the presidential ambition of our revered National Leader, Asiwaju Bola Ahmed Tinubu as their actions are destroying the fabrics of the dignity of our great party.
The majority of Executives and Members of All Progressives Congress in Amuwo Odofin voted overwhelmingly for Dipo Olorunrinu in the Primaries elections which were held on Saturday, 29th May 2021. This was followed by the publication of his name (Hon Dipo Olorunrinu)  in The Nation (Page 6) and Guardian Newspapers likewise online Newspapers on 4th June 2021.
The people's joy was elated on the news of his candidature. Hon Dipo Olorunrinu has exhibited so much benevolence as a political figure in Amuwo Odofin.
As stakeholders, we want to graciously appeal to our National Leader, Asiwaju Bola Ahmed Tinubu to intervene in resolving this issue that is capable of affecting the fortunes of the party in Amuwo Odofin on the following grounds;
Hon Dipo Olorunrinu has shown so much commitment to the growth of the party since he joined over two years. 
He is currently spearheading the campaign of Asiwaju Bola Ahmed Tinubu Presidential ambition across the Badagry Division with a functional Secretariat at 204 Road, House 5 in Festac Town.
Despite that he has been out of office for over two years, all his humanitarian programs such as free school bus, economic support programs for petty traders, youth reformation programs, health support programs, etc for the Amuwo Odofin community are still going on.
He financially supported the last membership registration of our great party. He also mobilized new members in large numbers for registration.
He has acted as a bridge-builder between major ethnic groups in Amuwo Odofin. 
He has remained very peaceful since the primaries despite obvious provocations from one of the Aspirants.
He has gotten the commitment of the Igbo communities to not only support but financially support all APC candidates in the forthcoming 2023 general elections.
Those who have lost their shops in the various demolition exercises of major markets (Agboju and 23 Road Market in Festac Town) are strongly hoping that Hon Dipo Olorunrinu will bring succor when he assumes office as the Chairman. They mobilized their respective families to register in the membership registration because of Hon Dipo Olorunrinu.
Hon Dipo Olorunrinu has the requisite experience, knowledge, intelligence, expertise, network, etc to revamp Amuwo Odofin from the state of dearth infrastructures.
The retirees have expressed so much joy when the name of Hon Dipo Olorunrinu was published as the Chairmanship Candidate of All Progressives Congress because Festac Town has lost its glory under the present administration.
We are stating emphatically that Hon Dipo Olorunrinu is the most preferred and credible Candidate for All Progressives Congress in the forthcoming Local Government Council elections.
Any attempt to substitute Hon Dipo Olorunrinu for Valentine Buraimoh will jeopardize all our efforts in strengthening the party not only in numbers but financially.
Hon. Dipo Olorunrinu has been taking good care of party Apex Leaders, Local Government and Wards Executives since Hon Valentine Buraimoh refused to support the party.
Our revered National Leader Asiwaju Bola Ahmed Tinubu, we are passionately appealing that you should not allow certain high-ranking members of our party to mislead you into taking a decision that will not only affect the fortunes of our party in  Amuwo Odofin but across Lagos as we gear up towards 2023.
We have remained Loyal despite all the sufferings endured under Valentine Buraimoh. Our only hope for taking Amuwo Odofin to a greater height is Hon Dipo Olorunrinu. So he shouldn't for any reason be substituted.
Issued by;
APC AMUWO ODOFIN STAKEHOLDERS
APC YOUTH VANGUARD FOR PEACE
5th June 2021
Alhaji Ayodele Ahmed.

Alhaji Waheed Adewunni.  

Alhaji W A Lawal.
4.PaAyodele Ajibolade.                         
Alhaji Riskat Ebiti

Mrs. Wunmi Kaffo. 

Hon. Ahmed Mohammed.                                          
8.Engineer Sheyi Ipinlaye.
Hon.Sultan Adeniji Adele.                         

Pastor D O Omotosho.

MrFemi Ilesanmi         

Mrs Adaeze umeadi.                                                 
13  Alhaja Talatu
14 Mallam Abubakar Mai.                                                  
Alhaji I O Bello.             

Alhaji Bada              

Mr. Chike okonma                 

Mrs Adeyinka Adegbuyi.                                   

Mr Jimoh Ismaila.

Mr  Sulaiman Taofeek.                             2              

Mr Wale Akorede 
22.Mr  Demola Oni  
Mr Abdulahi Usman                                     
25 Mr. Omoniyi Odofin. 
Mr.Omoniyi Olugbenga. 

Mrs Vivian Okonta.                                    

Mr Stands Sulaiman.  
29 Mrs Yemisi Ijiyemi.
Mr Afeez Adejuwon.    

Tawa Dosunmu.                                                                   

Mrs Oyekwnmi.            

Alhaja Awaa.              
34 Peter Ambili.                
35.Dauda Oko Osi.        
Mrs Chinyere Anagbalu.

Mr Rotimi Saka. 
PRINCE NIXON OKWARA (CHAIRMAN IGBO STAKEHOLDERS IN LAGOS)
CHIEF IYKE OCHIAGHA 
MAUREEN CHIKA ASHARA (VICE CHAIRMANSHIP CANDIDATE)
FEYISOPE IDOWU (COUNCILLORSHIP CANDIDATE WARD B2)
HAMMED OLANREWAJU MOHAMMED (COUNCILLORSHIP CANDIDATE WARD C)
ANUOLUWAPO OLATUNBOSUN ADEOSUN (COUNCILLORSHIP CANDIDATE WARD B1) 
OLU BETHEL (COUNCILLORSHIP CANDIDATE WARD A1)\
FEMI IWAKUN (COUNCILLORSHIP CANDIDATE WARD J)
EGOBI OSAGIE DANIEL (COUNCILLORSHIP CANDIDATE WARD K)