Dr. Ope Banwo Speaks On Transitioning Naija Lives Matter Organization To Non-Partisan Mode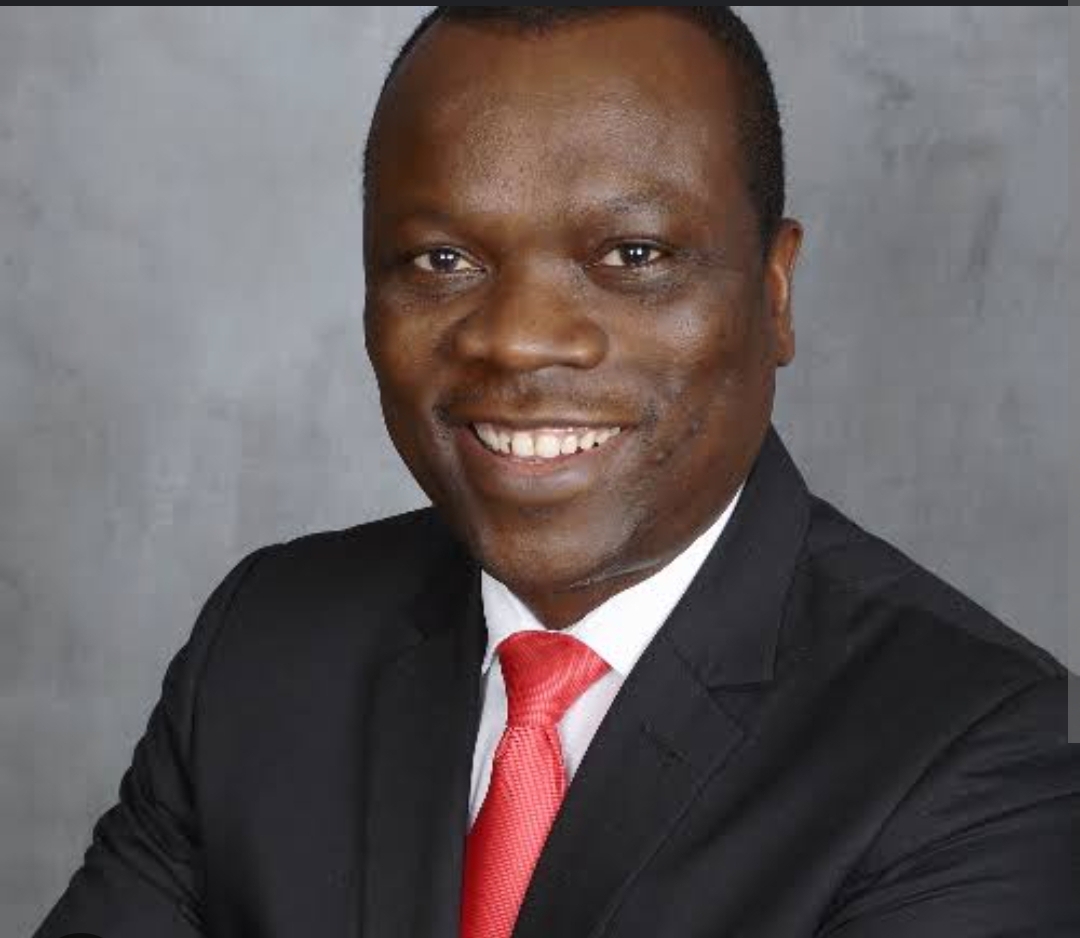 Dr. Ope Banwo Speaks On Transitioning
Naija Lives Matter Organization To Non-Partisan Mode
***Says Organization Will Now Focus On Projects To Improve Nigerian Lives
Dr. Ope Banwo, the founder of Naija Lives Matter (NLM), a non-governmental organization committed to better lives for Nigerians has explained the organization's decision to refocus its priorities.
In a statement released on Tuesday, Dr. Banwo stated that the organization's mission and goals extend beyound the 2023 elections, electioneering campaigns, and politics.
According to him, the process of the organization had been clearly communicated from its very beginning to avoid any accusations of opportunism or policy inconsistencies, which are unfortunately common in our country when disagreements arise.
He said; "Since 2011, the NLM organization has consistently de-emphasized its partisan support for any specific candidate after the elections and campaigns are over, enabling it to concentrate on its global mandate of making Naija lives matter to all Nigerians, irrespective of their political affiliations.
"When Naija Lives Matter endorsed Peter Obi as our chosen candidate in August 2022, we made it clear that our partisan involvement would solely extend until the conclusion of the elections. Subsequently, we would focus on other aspects of our mission and goals, for which our organization was founded in 2011.
"In the past, we supported Jonathan through the GEJ project, rallied behind Buhari through the Buhari4Naija project in 2015, and even had a Moghalu4Naija project before eventually endorsing Peter Obi for the 2023 elections.
"Our commitment is not irreversibly tied to any particular politician; it lies in what we believe is in the best interest of Nigeria and its people," Dr. Banwo said.
With the transition, NLM now moves beyond the recent election cycle, with a current focus on organizing projects aimed at making the lives of all Nigerians better.
"Henceforth, we shall therefore leave the legal and political affairs to lawyers and politicians, and respect the decisions of the courts, whatever they may be.
"In alignment with our mandate and the previously declared engagement period for the 2023 elections, we hereby inform our members that Naija Lives Matter will now shift its focus towards other aspects of our charter such as mass non-partisan mobilization on national issues, youth empowerment training, workshops, community assistance services for the less privileged in Nigeria, and other activities.
"In light of this new direction, we will convene meetings with our state directors and cell leaders to announce additional NLM initiatives that extend beyond politics in the coming days. These initiatives will focus on non-partisan national mobilization, youth empowerment through training and workshops, and community-building responsibilities.
"All our threads on WhatsApp and other social media platforms will once again be dedicated to NLM as we officially conclude the Peter Obi Nation Project for the 2023 elections," Dr. Banwo noted.
Thanking members of the Peter Obi Nation Project of the NLM organization for their tremendous efforts during the 2023 elections, Dr. Banwo said that together they fought valiantly in a highly contested electoral process, adding that together they gave as much as they got in the very bitter partisan electioneering campaign for the organization's endorsed candidate, Peter Obi.
"We did not compromise and many of us even paid the price of alienating some of our long-term friends in the heat of partisan battle.
"To this end, I am immensely proud of every individual involved in this monumental battle, and it has been an honor serving as the Chief Vawolence Officer for Naija Lives Matter side of things during this 2923 election cycle. We also offer No apologies for our passionate campaign for what we passionately believed in. It was what it was.
Acknowledging the fact that many individuals who joined NLM's special Peter Obi Nation Project were primarily interested in supporting the Labour Party (LP) presidential candidate, and may not share NLM"s broader mandate and NGO charter, Dr. Banwo said that the organization would understand if those solely focused on partisan politics choose to disassociate themselves from the NLM organization across it numerous groups and threads, adding that the organizational continuity transcends any single election cycle.
"To be clear, this pivot by NLM does not mean we no longer support Peter Obi. We continue to stand behind his 2023 mandate which we believed in, wholeheartedly. Nevertheless, our organization was not established solely for this election cycle. We have followed the same refocusing approach after the elections in 2011 and 2015. Although the intensity of this cycle was undeniable, our policy remains intact.
"We hope that our fellow compatriots engaged in the highly intense campaign for 2023 will understand and respect our decision to shift away from combative partisan politics at this juncture. Instead, we aim to engage the Tinubu government in a non-partisan yet critical manner, reminding them of their promises and holding them accountable. Should the courts later remove him from office, we will also celebrate. But for now, we have a country to assist in governance."
Kwara herbalist, accomplice Remanded over rape, arson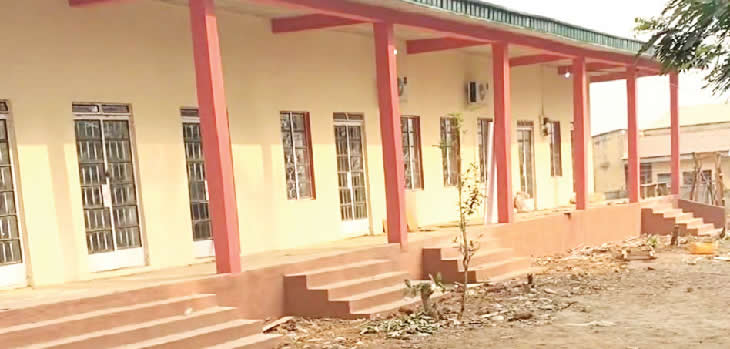 Kwara herbalist, accomplice Remanded over rape, arson
A Kwara State Magistrate Court sitting in Ilorin has ordered the remand of an Ibadan-based herbalist, Sultan Ojuwoni, also known as Atakoro, and one Olaitan Ibrahim Olalekan at the Federal Correctional Service Centre, Oke-Kura, Ilorin till January 17, 2024.
The state Police Command arraigned Atakoro and Olalekan before the court for the alleged rape and arson of a 21-year-old girl identified as Firdaus Jimoh.
According to the Police First Information Report, Atakoro allegedly serially raped and set ablaze the 21-year-old Jimoh in his shrine, in Ibadan, Oyo State, conniving with Olalekan and one Omowumi and her children who are currently at large.
The suspects were arraigned on offences of criminal conspiracy, unlawful trial by ordeal, rape, causing grievous bodily hurt by dangerous means and attempt to commit culpable homicide, contrary to Sections 97, 214, 283 and 229 of the Penal Code Law."
Magistrate Kolawole Aluko who also did not take the plea of the suspects when the FIR was read to them, said the court lacked jurisdiction to entertain the offences for which they were charged.
He, however, listened to the submissions of the prosecution and counsel for the second defendant after which he ordered the remand of the suspects and adjourned the case till January 17, 2024, for mention.
The magistrate said the offenses for which the suspects were charged were not ordinarily bailable.
Kaduna airstrike: DHQ apologizes, insists terrorists were killed in Ligarma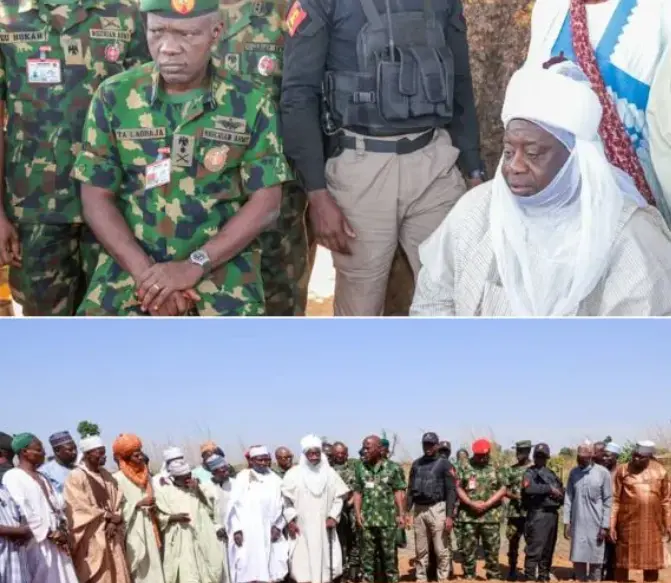 Kaduna airstrike: DHQ apologizes, insists terrorists were killed in Ligarma
THE Defence Headquarters, yesterday, said that the Nigerian Army's aerial bombardment of Ligarma village in Kaduna State in which some innocent civilians were killed, actually took out several terrorists, who embedded themselves in the community while fleeing.
Speaking on a day that President Bola Tinubu sued for calm and ordered thorough investigation of the disaster, the DHQ apologised for the killing of civilians, saying, "the military views every civilian death in the cause of operations as a tragedy."'
The tragedy elicited reactions yesterday, from Kaduna State Government officials and the Chief of Army Staff, COAS, Lieutenant General Taoreed Lagbaja, who visited Tudun Biri community in Igabi LGA; the Arewa Consultative Forum, ACF; Apex Muslim Organisation led by the Sultan of Sokoto, the Jama'atu Nasril Islam, JNI; former Vice President Atiku Abubakar; and former Anambra State Governor, Mr. Peter Obi.
Village infested with terrorists, civilians' death tragic — DHQ
Director of Defence Media Operations, Major General Edward Buba, who made this known in a statement said this is why communities are to always alert troops of terrorists' activities particularly when such a community is known to be infested with terrorists and their sympathisers.
DHQ said: "Such tragedies are needless and unwanted, which causes the armed forces to take extensive measures to avoid them."
"It noted that terrorists often deliberately embed themselves within civilian population centres in order for the civilian population to bear the consequences of their atrocities.
The statement titled: "On Air Strike On Ligarma Village in Kaduna State," read in part: "On 3 Dec 2023, at about 2200hrs and based on untoward activities by terrorists, The NA UAV (Unmanned Aerial Vehicle) detachment observed movement of terrorists at Ligarma, a terrorist-infested area of Kaduna State.
"Aerial surveillance captured movement of groups of persons synonymous with the terrorists' tactics and modus operandi. The observed advance of the terrorists that were gathered posted a threat to key infrastructure within reach of the on-toward activities.
"Accordingly, the threat was eliminated to prevent the terrorists from unleashing terror on innocent civilians.
"The armed forces will continue to operate consistent with international law as it always has done.
"It will also continue its determined and cautious progress in eradicating terrorists from our land.
"These terrorists as part of their tactics disguise themselves as civilians to perpetrate terror.
"Accordingly, we will continue to find innovative solutions to the challenges faced in the conduct of operations."
Tinubu orders thorough investigation, calls for calm
Disturbed by the incident, President Tinubu, in a statement by his Special Adviser on Media and Publicity, Chief Ajuri Ngelale, directed all relevant security agencies to carry out a thorough and full-fledged investigation on the bomb mishap, and also called for calm while the authorities look diligently into the mishap.
Tinubu sympathized with the families of victims, the people and government of Kaduna State over the airstrike mishap, which he described as "very unfortunate, disturbing, and painful, expressing indignation and grief over the tragic loss of Nigerian lives."
"The President also directed swift and comprehensive medical attention for surviving victims while praying for the repose of the souls of the deceased."
Army Chief visits Tudun Biri, commiserates, tenders apology
During his visit to Tudun Biri community, the Chief of Army Staff, Lieutenant General Taoreed Lagbaja, accompanied by Principal Staff Officers from the Army Headquarters and the General Officer Commanding 1 Division, met with the Dangaladima Zazau, the District Head of Rigasa, Architect Aminu Idris, other leaders and members of the community.
The COAS expressed regrets on the unfortunate mishap, describing it as a very disheartening occurrence.
Lagbaja noted that in the recent past, the general area of Tudun Biri and adjoining villages were infested with armed bandits, who terrorised the communities, until troops of the Nigerian Army started conducting operations to sanitize the area and make it habitable.
He pointed out that the troops were carrying out aerial patrols when they observed a group of people and wrongly analyzed and misinterpreted their pattern of activities to be similar to those of the bandits, before the drone strike.
The COAS stated that he was in Tudun Biri to personally witness the site of the mishap and to convey sincere regrets and unreserved apologies on behalf of the Nigerian Army to the District Head and people of the community, as well as the Government and entire people of Kaduna State.
Furthermore, Lagbaja disclosed that he has ordered a thorough inquiry into the incident to ascertain and identify areas of deficiency that led to the inadvertent disaster.
He disclosed that the findings and overarching outcome of the investigation will guide the NA in meticulously and professionally seeking and applying lasting solutions to identified lapses and deficiencies in both the human and Artificial Intelligence variables that will forestall future recurrence.
District Head of Rigasa, Architect Aminu Idris, in his remarks said despite the enormity of the incident, the Nigerian Army showed integrity in accepting responsibility for the drone strike and urged its leadership to intervene in bringing succour to hospitalized victims and the community for their losses.
He maintained that the community is a mixed community of both Muslims and Christians and that the victims are of both faith, contrary to earlier insinuation that the community is solely Muslim.
General Lagbaja also commiserated with the Chairman Jamaa' atu Nasru Islam, Kaduna State Prof Shafiu Abdullahi and other clerics.
The Chief of Army Staff equally visited affected victims at the Barua Dikko Teaching Hospital Anguwan Rimi, Kaduna, where he expressed concern for their speedy recuperation and made an immediate donation of several provisions for their upkeep.
Why UK Banned Healthcare Workers From Bringing Families
Why UK Banned Healthcare Workers From Bringing Families
Britain's government has unveiled a raft of measures aimed at reducing "unprecedented" and "unsustainable" levels of legal migration to the United Kingdom (UK), including banning healthcare workers from bringing their families and dependants to the UK.
On Monday, a statement issued by the Home Office said the new plan to slash migration levels and curb abuse of the immigration system would deliver the biggest-ever reduction in the country's net migration.
According to the Home Office, the revision will encourage "businesses to look to British talent first and invest in their workforce", helping UK to deter employers from over-relying on migration, whilst bringing salaries in line with the average full-time salary for these types of jobs.
Interior Secretary, James Cleverly, said his plan would result in 300,000 fewer people coming to the UK in the coming years.
Under plans set out by Cleverly, workers would need to earn at least £38,700 to obtain a visa, up from £26,200, while care workers would be barred from bringing in dependants from next April.
He said, "The first of our five points will be to end the abuse of the care visa. We will stop overseas care workers from bringing family, dependants and we will require firms in England to be regulated by the Health Care Quality Commission in order for them to sponsor visas.
"Approximately, £120,000 dependants accompanied £100,000 care workers in the year ending September 2023, but only 25% of the dependants are estimated to be in work, meaning that a significant number are joining public services rather than helping to grow the economy.
"We recognize that healthcare workers do great work in our NHIS and health sector, but it's also important that immigrants make a big enough financial contribution. Therefore, it will increase annual immigration healthcare charge by 66% from £624 to £1035 to raise, on average, £1.3 billion for the country's health services every year.
"Second, we will stop immigration undercutting the salary of British workers. We will increase skilled workers' earning threshold by a third to £38,000 from next spring in line with the medium, full-term wage for those kinds of jobs.
"Those coming on social and health visas will be exempt, so we will continue to bring healthcare workers.
"Finally, having already banned overseas masters students' from bringing family members to the UK, I have asked the Immigration Advisory Committee to revise the graduates' rate to prevent abuse, to protect the integrity and quality of the UK's outstanding higher education sector. It needs to work in the best interest of the UK, supporting the pathway into high-quality jobs in the global talent pool and reducing opportunities for abuse."