DRC FETES AFRIMA IN KINSHASA, DISCUSSES PLANS TO PRESERVE RUMBA HERITAGE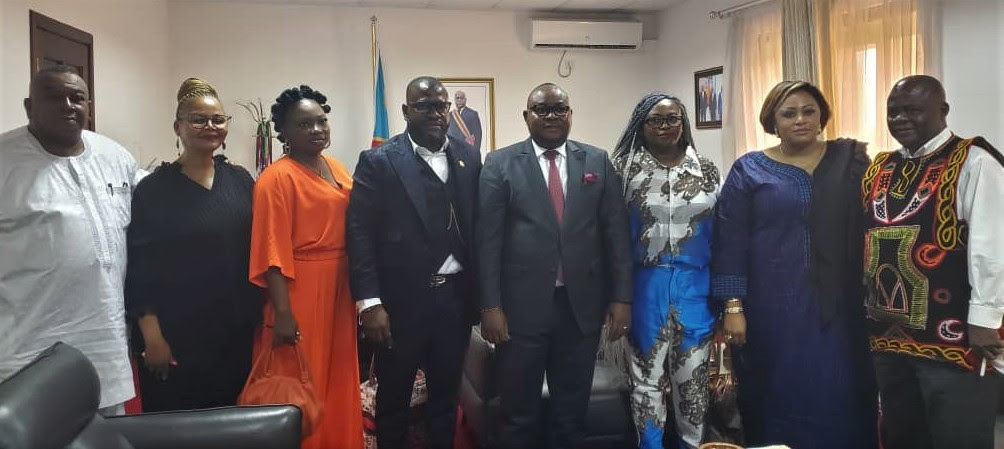 DRC FETES AFRIMA IN KINSHASA, DISCUSSES PLANS TO PRESERVE RUMBA HERITAGE
…Fally Ipupa Hosts AFRIMA Team To Special Dance, Music Sessions
By Olorunfemi Adejuyigbe
IN line with its mandate to develop the African creative ecosystem, the All Africa Music Awards (AFRIMA), met with the government of the Democratic Republic of Congo (DRC), as well as stakeholders from its creative industry, recently, in the capital city of Kinshasa, to discuss possible ways to protect the globally-renowned heritage of Congolese Rumba.
Recall that the Congolese Rumba was, in December 2021, added to the United Nations Scientific and Cultural Organisation (UNESCO) list of world intangible heritages, sparking conversation into the need to protect the iconic genre, which has long been revered as the soundtrack of Congolese history.
AFRIMA delegates from its international secretariat, based in Lagos, Nigeria, including the Executive Producer and President, Mr. Mike Dada; Associate Producers, Olisa Adibua, and Victoria Nkong; AFRIMA Regional Director, Central Africa, Mr. Ernest Ewane Egnon; AFRIMA Juror representing Diaspora Northern America, as well as AFRIMA International Executive Committee Member, Matlou Tsotetsi, met with the Honourable Minister of Integration, DRC, Didier Mazenga, as well as the Honourable Minister of Culture, Arts and Heritage, Catherine Kathungu Furaha, in the DRC Capital of Kinshasa, as well as the Honourable Commissioner in charge of Education, Health and Culture, in the Economic Community of Central African States (ECCAS), Yvette Ngandu Kapinga, to discuss a partnership which would see Rumba spotlighted to Africans and the rest of the world as a sound of the future.
SOLOMON IDOWU: THE RISING PROFILE OF SOLOKEYS AND BOOKIE ENTERTAINMENT LLC BOSS AS HE TOPS THE LIST OF BEST PROMOTERS IN USA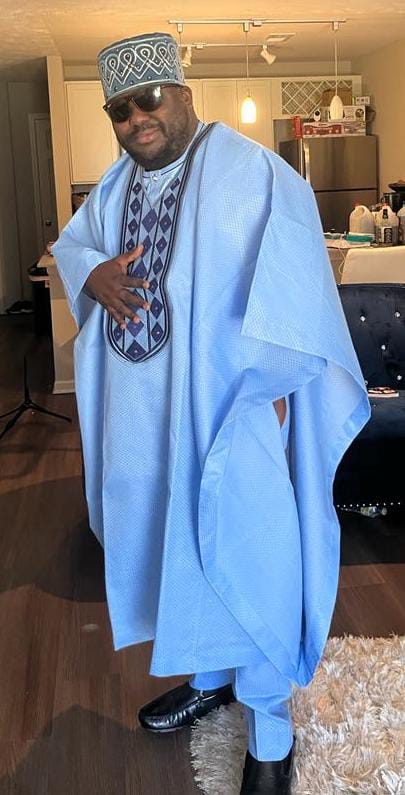 SOLOMON IDOWU: THE RISING PROFILE OF SOLOKEYS AND BOOKIE ENTERTAINMENT LLC BOSS AS HE TOPS THE LIST OF BEST PROMOTERS IN USA
The unassuming Solomon Idowu popularly known as Solokeys is the amiable President/CEO of Solokeys and Bookie Entertainment LLC and no doubt he is the man to beat and copy when it comes to big time events and music promotions like no other in Crown Point Indiana and Chicago Illinois, United States of America.
The bubbling man about town and creative music promoter, artiste manager and event packaging specialist, has been making huge statement over the years in Crown Point Indiana and every other parts of America with series of unusual shows staged with various artistes and musicians all around the world.
Solokeys is the brain behind the talk of the social media talent hunt tagged –Show Your Talent with Solokeys and the industry watchers have squealed that it has been a wonderful platform for the empowerment of the youths around the world to really show their talents and get endorsed to make their dreams a reality.
Information has it that the Bubbling Promoter as he is fondly called who also runs Solokeys Ent TV on YouTube has started doing what he knows how to do best by putting in new strategy to kick of better shows since the beginning of this year 2022 in Nigeria and United States of America.
Believe it or not 'Solokeys is a music specialist that plays all kinds of musical instruments and he
does not do anyhow shows, he organized the best and quality shows in Crown Point Indiana and other states in America', disclosed an insider based in Chicago Illinois.
Solokeys is a friendly and easy going fellow that has passion for good music and ever ready to promote young talents of different genre of music to become international superstars.
With the quality of shows and concerts organized by hard working Solokeys, the people in the entertainment industry are excited and they believe he deserves a new title as the King of Music Promotion in Crown Point Indiana, USA.
On the records, Solokeys used to play for late fuji icon, Alhaji Sikiru Ayinde Barrister and talented musician Femi Kito before he relocated to the United States of America. Also, he was the one that played the evergreen music entitled Reality and Questionnaire by Alhaji Sikiru Ayinde Barrister years back and he is still doing what he knows how to do best presently in Indianapolis.
Solokeys has promoted the likes of King Sam Miracle, Sule Alao Malaika (Atawewe) among others musicians. All good music promotion lovers all around the world can connect and follow him on Instagram: Solokeys_ and_bookie_ent_llc; Facebook: Solo Keyz; TikTok: Solomonsolokeys and YouTube: Solomon Solokeys.
BBNaija S7: Christy O and Cyph Became The First Victims Of The First Ever Double Eviction Night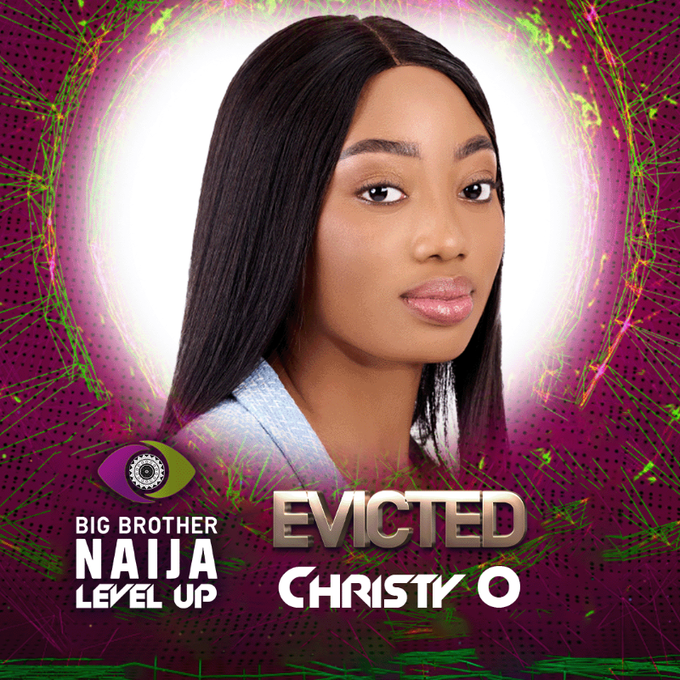 BBNaija S7: Christy O and Cyph Became The First Victims Of The First Ever Double Eviction Night
Two housemates in the level 2 house Christy O and Cyph have been evicted in the first ever double eviction night of the Level Up season of the reality show on Sunday evening.
Host, Ebuka announced Christy O as the first housemate to be evicted from the Big Brother Naija Level Up season.
Clamizzy drops new single, Osetigo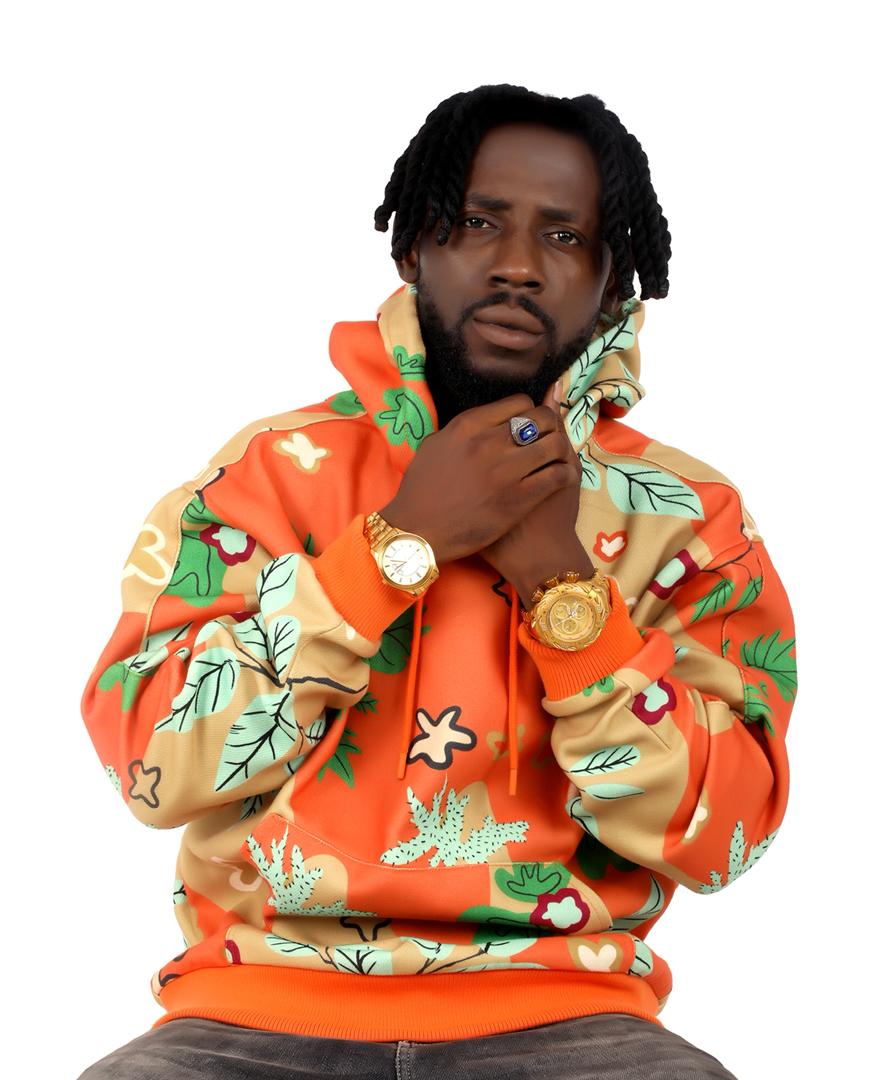 Clamizzy drops new single, Osetigo
Upwardly mobile singer, Prince Emmanuel Clement, otherwise known as Clamizzy, has released a new single entitled Osetigo.
Osetigo is released from the stable of Clamizzy Entertainment Empire, and is currently streamed across all major digital platforms, and traditional broadcast stations.
According to Clamizzy, "Osetigo is a single track off my EP, which will hit the stores next month. Other tracks in the EP will include Shuperu (featuring Lion), Hustle, Nwata Maramma, Gbalaga and Gbe Body."
Clamizzy is a singer, multi-instrumentalist, songwriter, music director, model and voiceover artist who has got the charisma, good looks and spontaneity to conquer the international music scene.
According to him, the anticipated EP is a collection of Afro beats, hip hop and other music genres, delivered with scintillating melody for the delight of music buffs around the globe.
"Osetigo is an EP I painstakingly took my time to work on. The tracks will appeal to an heterogeneous audience. My fans home and abroad should watch out," Clamizzy hinted.
Clamizzy is a native of Ebonyi State, but was born and raised in Imo State.
Listen here: https://clamizzy.fanlink.to/Osetigo