Dubai Based Auto Dealer, Mukhtar Habib On The Run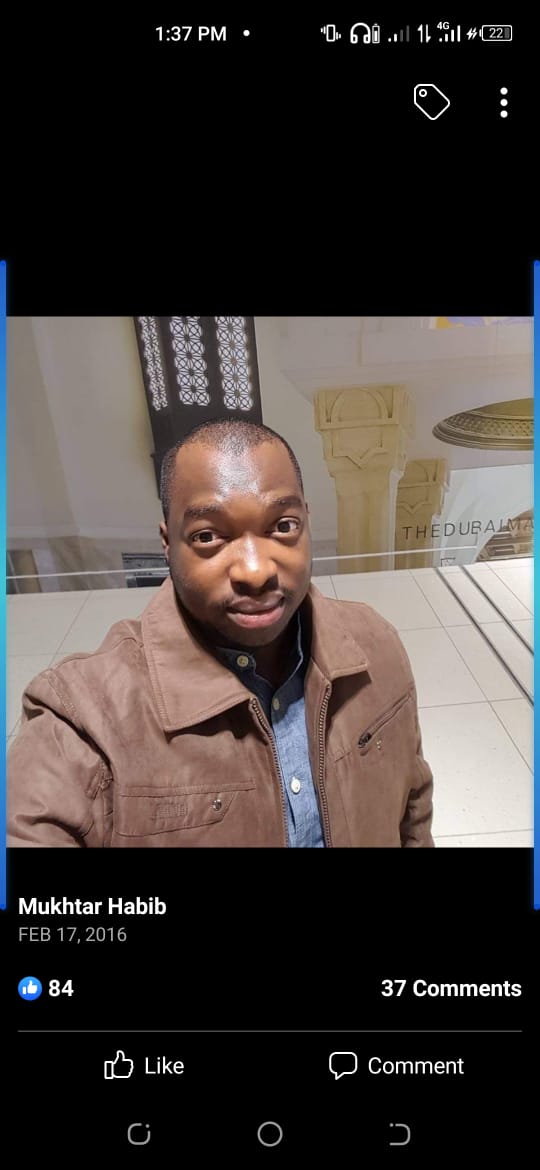 Dubai Based Auto Dealer, Mukhtar Habib On The Run
United Arab Emirates based auto dealer, Mukhtar Habib is now on the run after fraudulently taking possession of a Lexus Jeep(RX 350) worth N11m from his former friend and colleague, Alamu Bamidele Kayode who is based in Owode Yewa, Ogun state, Nigeria.
Habib, an indigen of Kano state, but currently based in Dubai, United Arab Emirates allegedly committed the crime sometimes in December 2022, and he has since been at large.
The Message International gathered from a close and reliable source that the suspect cajoled Alamu Bamidele, CEO, ALBAK 23 AUTOS that he's interested in the wonder on wheels after seeing it's advert on his WhatsApp status which was granted being his colleague when they were both based in Cotonou doing legitimate business together as auto dealers, not knowing Habib who was hitherto a cool and dependable ally and business partner has turned otherwise.
"Mr Alamu Bamidele, CEO of ALBAK Auto is very devastated at the moment. I learnt he was swindled by one his former business partners who now lives in Dubai. As a matter of fact, the guy has gone with Alamu's Lexus Jeep worth N11 m. He only deposited N1 m with the hope that he would pay the rest N10 m after receiving the car, but reverse was the case. Habib is no where to be found, but I learnt the case has been reported at the Federal Capital Territory, Abuja Police Command, and investigation is already ongoing. I am sure, and very soon, he will be apprehended and be made to face the music."
Speaking with the victim, Alamu, the Ogun based car dealer expressed total disbelief and surprise that Habib, who was hitherto a reliable colleague could swindle him on account of their robust relationship when they're both in Benin Republic before he relocated to Dubai, United Arab Emirates. He, however, added that he has reported the matter to the Commissioner of Police at the Federal Capital Territory, Abuja, and that very soon, Habib will be caught with the long arm of the law.
Narrating how he fell a victim of Habib's antics on Thursday, January 19, 2023, Alamu said, " I placed the advert on my WhatsApp status that I wanted to sell the Lexus Jeep for N11 m. That's what Habib saw, and he called me that he's interested. He told that it's his brother who needed it. And I told him there's no problem only if he can deposit some amount. Then, I will be sure of his seriousness. That same day, he sent N1m to my account. To me, I thought that was enough to convince me he's genuine intention because we have known each other for long. We're both based in Benin Republic before, and we have been doing same business together. I don't have any reason to doubt him, nit knowing he had ulterior motive.
"So, around that December 2022, after paying N1m, he said I should bring the vehicle to Abuja. He gave me the address of where to meet which he claimed he's the owner. The place is called Life Camp. We arrived Abuja on Friday, myself and the driver that drove the jeep because I brought another car as well. He gave us an appointment to keep our bags and also sleep. Habib slept in another apartment that night. That same day the supposed and prospective buyer was called by him and he took the car to confirm its fitness. We later called, and he said the jeep was okay, and that I would see the alert of N10 m the next day. I never knew it's a scam until the following morning.
"In the morning, while waiting for the alert, Habib just took a nylon bag, he said he wanted to buy something in the next street. That's it all. I never set my eyes on him till now. I had to go to where he slept, I didn't see even a single pin there to show that the apartment was his as he claimed. It's even a self contained. When, I waited for like three or four hours and he didn't return, I started calling his libe. He later picked my call and said he's coming and very soon, I will receive alert from his brother. Later, he didn't pick my calls any more. He eventually barred my line and blocked me on Whatsapp. That's when I realized I was in a trap.
"And I have been trying to reach one of our friends who is based in Abuja immediately I got there, but his line has not been going through. I later got him and explained what transpired between myself and Habib. He said he's in the hospital receiving treatment all through the time I was trying to get him on phone. He said had it been he was informed in time, he wouldn't have allowed him have anything doing with Habib because he's not the same Habib he used to know when they're in Cotonou. He said he's now a fraudster.
"That's why I had to report him at the Federal Capital Territory, Abuja Police Command. And I have been assured of thorough investigation into the matter, and that very soon, Habib will be arrested. I have confidence in the police that they are going to arrest him no matter how smart he may be. He can't hide forever. No hiding place for any criminal of such.
"The latest about him now is that one of our friends said he saw him in Saudi Arabia this month performing lesser Hadj(Umurah). I am sure, he will soon be arrested. Anybody that has useful information about his whereabouts at the moment should please inform the police. Even, my further findings about him revealed he has a similar case with the EFCC, Kano, and I have seen the evidence which was part of the pictures sent to you. He's now on the wanted list of the police. Very soon, he will be apprehended, and be made to the law."
The Message International's efforts to get the suspect's side of the allegation proved futile as the calls put through to his mobile line were ignored.

LAGOSIANS Calls for Removal of INEC Resident Electoral Commissioner over alleged bias against Igbos in Lagos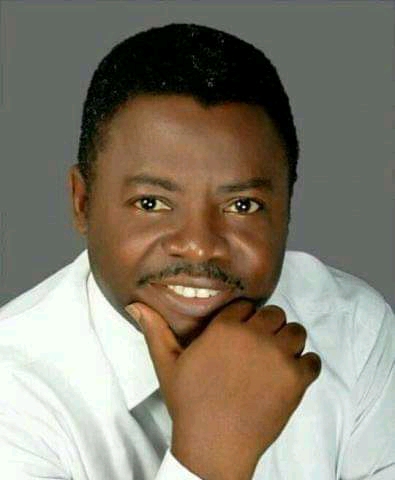 LAGOSIANS Calls for Removal of INEC Resident Electoral Commissioner over alleged bias against Igbos in Lagos.
By Ifeoma Ikem 
A group known as Leaders After God's Own Spirit Initiating A New State, LAGOSIANS, have called for the immediate removal of
INEC REC
, Segun Agbaje, following reports of a statement he made during a live TV interview on Channels where he gave reasons why people in Okota, Oshodi Local Government Area, cannot get their PVCs and inferred that the
Igbos
in the area were immigrants.
A statement by the Convener of the group, Dr. Bolaji O Akinyemi which was titled: Conspiracy against Democracy: INEC REC; Segun Agbaje's Outburst, Other Matters Arising, accused the INEC REC of being complicit in a plan to disenfranchise Igbos in Lagos.
"in a reckless political communication known only with thugs, he made it clear that the reason they cannot have their PVC is because many of them are from the South East part of the country, inferring that they are immigrants."
The group also alleged that there is fear in Lagos about a possible repeat of the Inconclusive election as it happened in Osun 2018 governorship election while Agbaje was the INEC REC at the time before his redeployment to Lagos.
"One could possibly have overlooked his transfer to Lagos as an internal issue to which the commission has right to, but not after his uncharitable comment about Igbos in Lagos. On moral grounds, Segun Agbaje should by now be on his way out of INEC without a petition or protest. Agbaje is a stigma on the integrity of the Mahmood Yakubu led INEC. INEC Chairman can't keep a tribal bigot and nepotistic personality in his system and keep the integrity of his organization," the statement read.
The group while dismissing any planned protest against the fuel and cash scarcity which it said is being instigated by those who crushed the #ENDSars protest in Lagos using the army, however asked LAGOSIANS to rise against what it called injustice meted against the Igbos in Lagos.
The statement said: "The only protest acceptable for now is Segun Agbaje must go! Our only hope for a better and greater future is the grand national protest scheduled for the 25th of February 2023! Our placards being our PVCs, anything that will compromise the system to oversee a free and fair election must be gotten rid of.
Agbaje has done it before and by his comment on the Igbos, the signs are obvious of what he is capable of. If Igbo will votes in Lagos, and their votes will count like that of every other tribe, then Agbaje must not remain INEC Resident Electoral Commissioner in Lagos state," it added.
Dr. Akinyemi who is also the Convener of the Apostolic Round Table, while appreciating the endurance of Nigerians affected by the economic woes occasioned by scarcity of cash and fuel, also encouraged registered voters to ensure they collect their PVC in order to vote in the election, adding that any attempt to manipulate the polls should be met by the mother of all protests.
"Be prepared for pay back with figures beyond their manipulations and if in conspiracy with INEC, they serve the BVAS breakfast after the people's victory as they did in Osun recently, then the mother of all protests can follow but till then, Segun Agbaje must go! We will cast our votes, ensure it is counted and our elected President announced, inaugurated and running the country!"
Valentine Bash: As He dey Hot! Oritsefemi and your Boy SEIDU are set to light up Roseview court hotel & Apartment as it celebrates its 12th Anniversary and special St. Valentine's day  Celebration.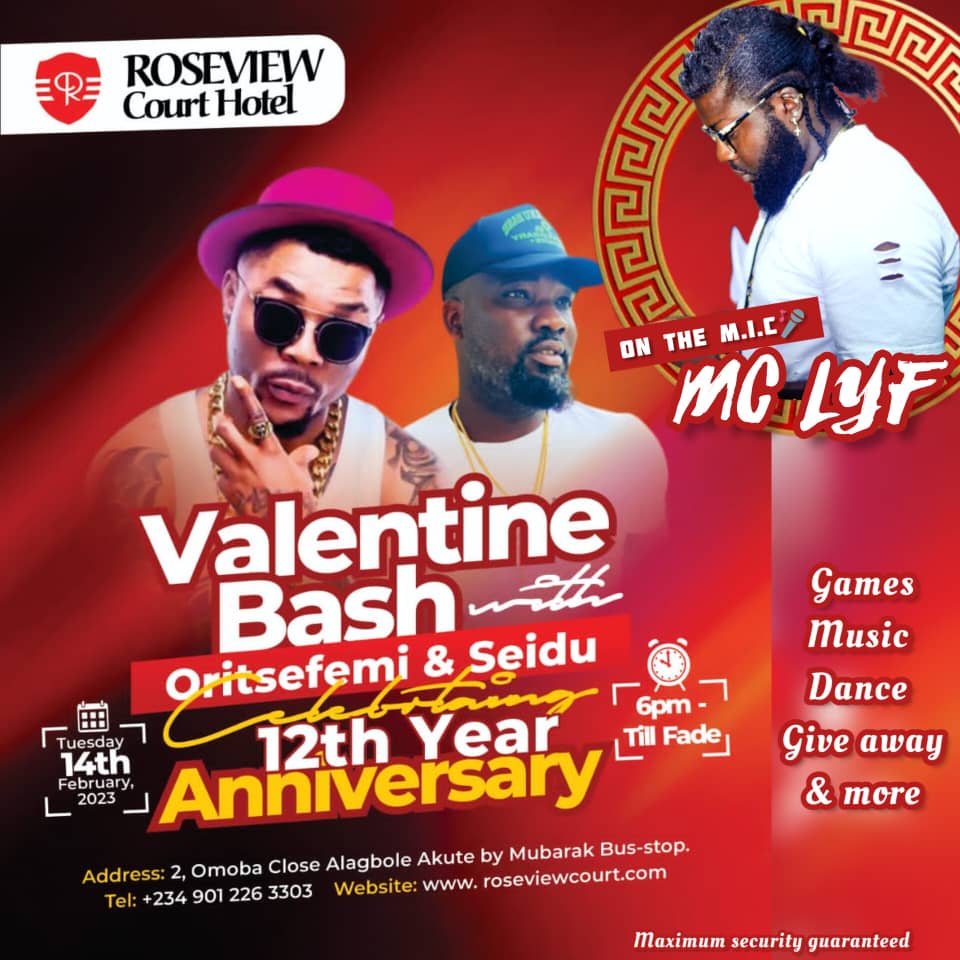 Valentine Bash: As He dey Hot! Oritsefemi and your Boy SEIDU are set to light up Roseview court hotel & Apartment as it celebrates its 12th Anniversary and special St. Valentine's day  Celebration.
All road leads to the renowned hospitality outfit,  Roseview Court Hotel & Apartment situated in the Alagbole Akute  Ogun state Nigeria. As their mission statement connotes  "hospitality unspeakable @budget price" Roseview court is synonymous with all-round top-notch service in hospitality.
The outfit is set to mark its 12 years anniversary of Scintillating hospitality services at budget price  to all its customer across the world.
According to its public relations officer, famous double wahala crooner will be performimg live along side your boy SEIDU and other major artiste across the country to celebrate its 12 years anniversary,  and lovers day on valentine.
At a media parley with the press on  line up of activities  to celebrate the outfit 12 years of service,  The  chairman of Roseview Group Hon.Bemigho Eyeoyibo said we are very happy to celebrate our 12 years of good service to our numerous clientele,  though the entire globe with Nigeria not an exception  is experiencing a downtime especially in the hospitality industry but we still keep and maintain our standard all glory to God,  Roseview  Court Hotel & Apartment today can compete with any Hotel around the world when it comes to modern hospitality service,  we have been able to give our service above board,  this explains it is a yearly ritual to celebrate our customers.
Programme lined up includes dance,Karaoke,games,raflle draw,drinks,candle light dinner amongst other freebies.The celebrations will also herald the launching of our new 3 bed apartment wing.
Tinubu hails Nigerian Governors over Supreme Court ruling on CBN Naira Swap policy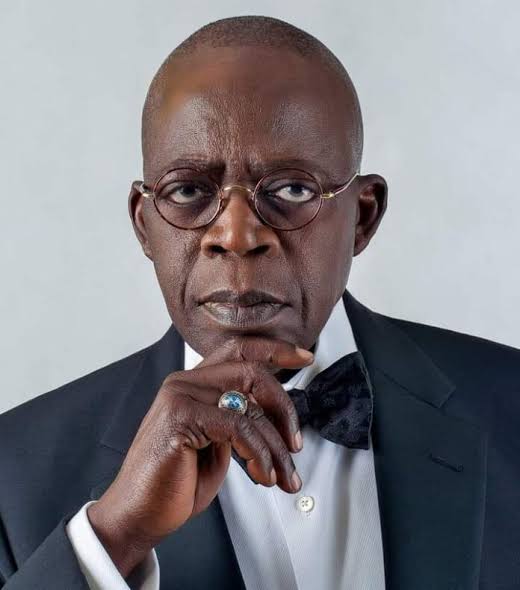 Tinubu hails Nigerian Governors over Supreme Court ruling on CBN Naira Swap policy 
All Progressives Congress Presidential Candidate, Asiwaju
Bola Ahmed Tinubu
has hailed the Governors of the 36 states for standing on the side of the Nigerian people over the
Central Bank new Naira
and cashless policies that have subjected the masses to pains.
According to Asiwaju Tinubu, the Governors especially the APC Governors who instituted the suit against the CBN and Federal Government at the Supreme Court acted well on behalf of the hapless Nigerians who have been made to bear the brunt of Naira redesign policy that has been poorly implemented.
The Supreme Court on Wednesday morning in a law suit brought before it by the governments of Zamfara, Kogi and Kaduna States gave an interim injunction against the CBN and Federal Government,  allowing the old N200, N500 and N1000 to remain legal tender beyond February 10 deadline until the case is fully disposed.
Following  the apex court ruling, Asiwaju Tinubu noted that the governors  have saved the country from  a needless political and economic crises and miseries which have clearly become the unintended consequences of the monetary policy of the apex bank.
Asiwaju Tinubu noted that the Supreme Court ruling coincided with the advisory of the International Monetary Fund urging for the extension of the deadline for the swap of the old naira notes, going by the problems being experienced across the country in getting the new notes.
"I want to salute the courage of our Governors and most especially the Progressives Governors in APC who acted to save our country from avoidable and dangerous political crises and social unrest which the Central Bank policy on new Naira notes has brought on our country.
"Our country was dangerously careering toward anarchy and political and economic shutdown.  But with the Supreme Court interim ruling our country has been pulled back from the precipice. We thank our Supreme Court Justices for ruling wisely on the side of the people who have been subjected to undue agony and pains since this policy was announced.
"The Federal Government and relevant stakeholders can now sit down and work out better framework on how to proceed with the new policy without causing any social and economic disruption and inconvenience to our people. We have examples of other countries that have successfully and seamlessly changed their currencies to learn from.
"Those countries give a long time, at least 12 months to effect the currency change. They do not engage in CBN-like Fire Brigade approach.
"We have seen how a good policy can be poorly implemented to cause unintended problems for the people who should be the beneficiaries. While lessons have been learnt, we must now move on as a country and people with a Renewed Hope for a better tomorrow.
"The sole aim of my running to be the president of our country is to make life better and more abundant for our people and this is an ideal for which I will remain eternally committed to."
Asiwaju Tinubu called on the CBN to ensure that the Supreme Court ruling is effectively executed by taking all necessary steps to (i) ensure sufficient availability of Naira notes (whether old or new) and (ii) properly sensitising the public on the ruling and the consequent validity of old Naira.