E B O Records : A New Chapter In The Global Music Industry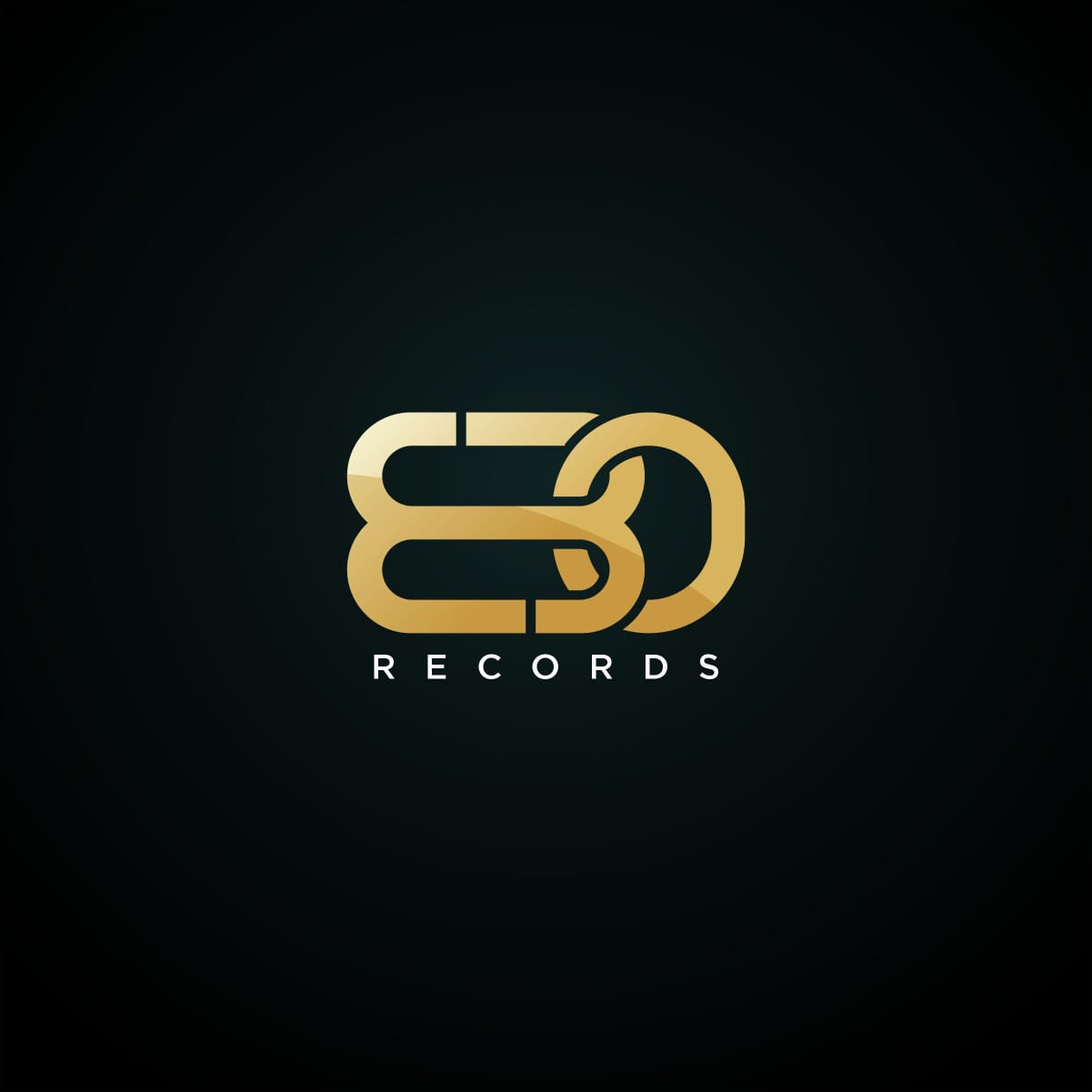 E B O Records : A New Chapter In The Global Music Industry
In a resounding crescendo of innovation and talent, a new record label has burst onto the global music scene. E B O Records, established on the 20th of September, 2023, has swiftly captured the imagination of music enthusiasts with its headquarters nestled in the heart of Canada and a dynamic branch office situated in Lagos, Nigeria.
With the music industry evolving at an unprecedented pace, E B O Records emerges as a beacon of promise, poised to redefine the contours of artistic expression and musical excellence. Founded and registered as a company in 2023, the label has embarked on a thrilling journey marked by artistic innovation and cross-continental collaboration.
At the helm of E B O Records, the visionaries behind this creative powerhouse remain as enigmatic as they are inspiring. Their commitment to nurturing emerging talent and their unwavering belief in the power of music as a universal language are the cornerstones of their mission.
E B O Records proudly boasts a diverse roster of artists who are charting new territories in the music landscape. One of their standout artists is the supremely talented Presh, whose unique sound and compelling artistry have already garnered international attention.
Presh, a name synonymous with musical brilliance, represents the future of E B O Records. With the label's support, Presh is set to embark on a sonic journey that will undoubtedly captivate audiences worldwide. His genre-defying music promises to push boundaries, transcending cultural divides and resonating with music lovers from every corner of the globe.
One of the most intriguing aspects of E B O Records is its strategic presence in both Canada and Nigeria. This dual headquarters approach positions the label at the crossroads of two vibrant music scenes. Canada, known for its rich musical heritage and diverse talent pool, provides a nurturing environment for artistic growth. Meanwhile, Lagos, Nigeria, serves as an electrifying hub of creativity, where musical traditions fuse seamlessly with contemporary influences.
The label's ability to bridge these two worlds not only opens doors for artists but also presents an exciting opportunity for cross-cultural musical exchanges. E B O Records is set to facilitate collaborations that transcend borders, bringing together artists from Canada and Nigeria to create music that speaks to the global soul.
As we look to the horizon, it's impossible not to be excited about E B O Records' future endeavors. The label's commitment to supporting emerging talent, fostering creativity, and promoting musical diversity positions it as a driving force in the ever-evolving music industry.
E B O Records is more than just a record label; it is a musical odyssey that promises to surprise, inspire, and unite listeners around the world. With a diverse roster of artists, a global outlook, and an unwavering commitment to musical excellence, E B O Records is poised to make a lasting mark on the world of music. Keep an ear out for the sound of tomorrow—it might just be coming from E B O Records.
Contact E B O Records ;
Email : OfficialEBORecords@gmail.com
Facebook/TikTok/IG/Twitter : @ebo_records
I Go Save showcases, Eulogies mother during Live show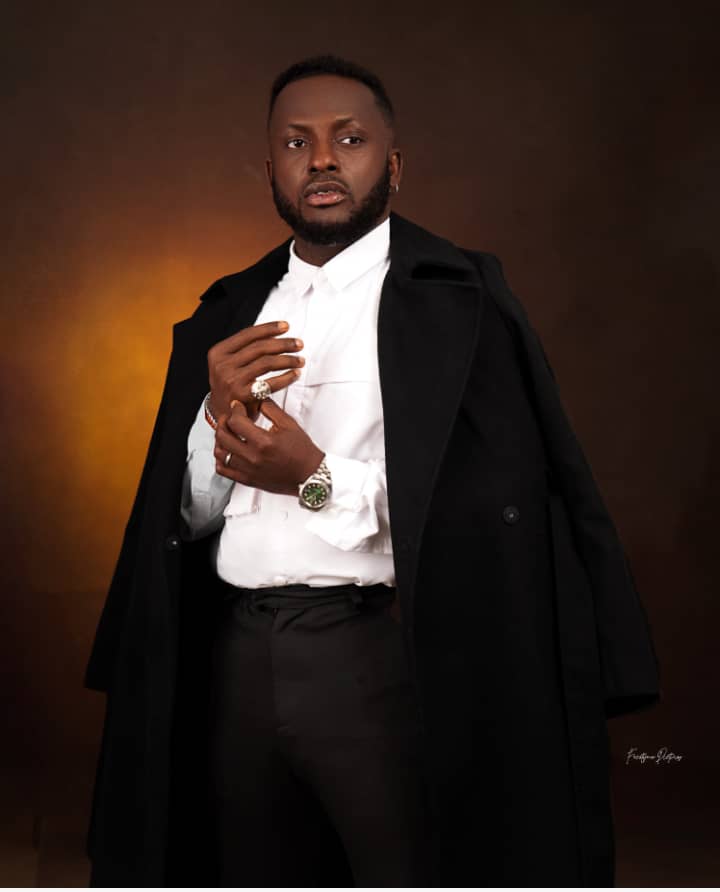 I Go Save showcases, Eulogies mother during Live show
Popular comedian I go Save surprised Nigerians at his recently held I Go Save unusual show in Warri Delta state, the humour merchant introduced his mother for the first time to his audience.
While Eulogizing  his mum, popular Comedian I go save went emotional and cried on stage as he described his mum as the Pillar behind his success story in the industry, praising how his mother trained him and his siblings ensuring they are all graduates.
The now viral video is making a lot of mothers to be happy with I Go save and they even tagged him as The son of the year.
Sexy Actress, Akinola Adeshewa To Premiere New Movie, "Mimisola" In December 14th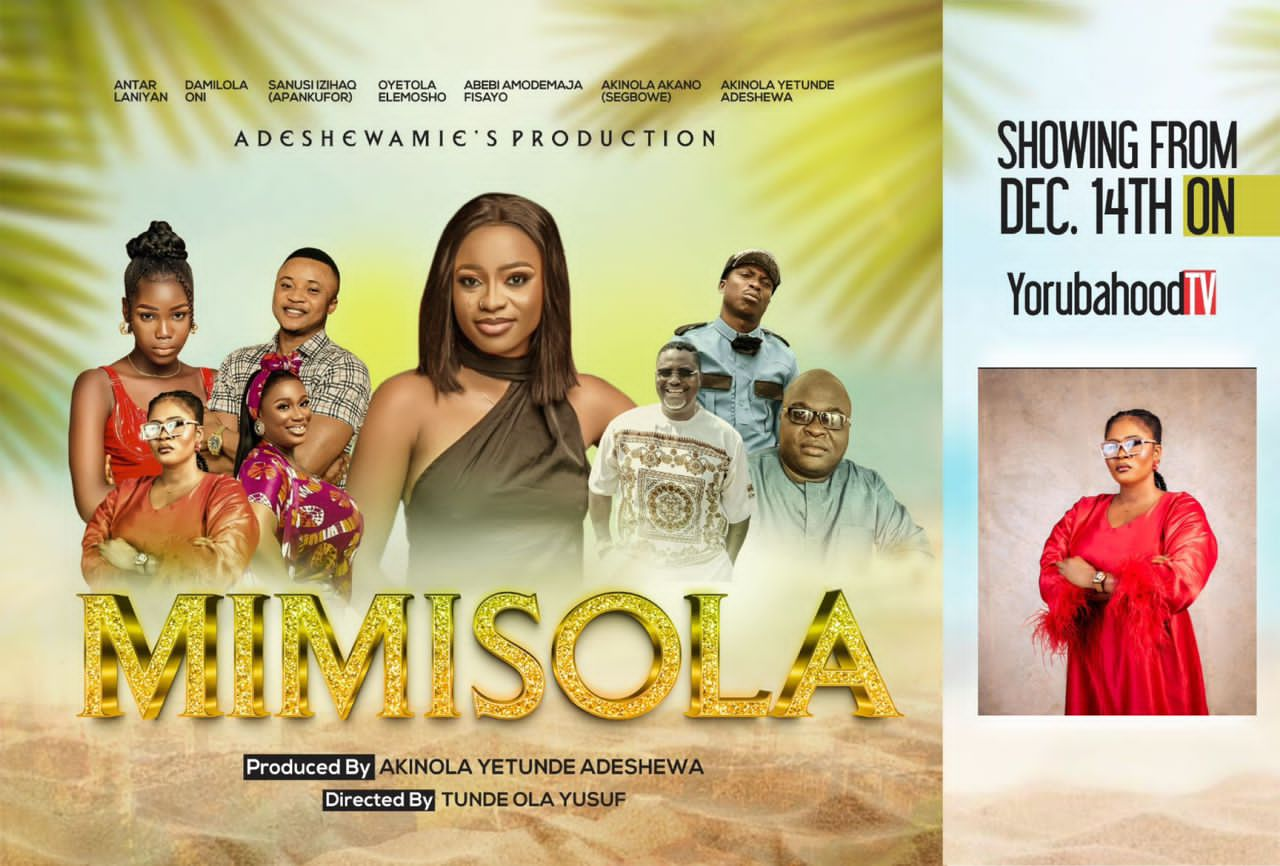 Sexy Actress, Akinola Adeshewa To Premiere New Movie, "Mimisola" In December 14th
For those of you clamouring for another fantastic movie from the stable of pretty Nollywood Actress, Akinola Yetunde Adeshewa, here is the good news you can't afford to miss as the screen diva is set to release a yet another blockbuster titled Mimisola.
It's a story of a young lady who has passion for education but lost her parents. Along the line, she met with a family that offers to sponsor her education and shelters, she moves into their abode and also helps the family in taking care of their only daughter in return. Unknown to her, the head of the family is a paedophile, he was abusing her sexually and trying to distract his wife with the help of their pastor, their only daughter was suspecting due to what she sees at times.
Later on, the lady got tired and started avoiding the man which later leads to his death. She's the prime suspect because she was alone with the man in the house when the incident happened. On this faithful day, an unexpected occurrence occurred in the house which makes Mimisola a must watch movie.
The lovely movie is produced by Akinola Yetunde Adeshewa while Tunde Ola Yusuf directed it. Mimisola features great actors like Antar Laniyan, Damilola Oni, Sanusi izihaq (Apankufor), Oyetola Elemosho, Abebi Amodemaja Fisayo, Akinola Akano (Segbowe), Akinola Yetunde Adeshewa and many more. The movie will be premiered on the stable of Yorubahood YouTube channel come December 14th 2023. Watch out!
Popular Nigerian Musician, Jumabee Concludes Canada Tour, Heads To UK (VIDEO)
Popular Nigerian musician, Jumabee has concluded his Canada tour and is now headed for the United Kingdom (UK) to continue his music tour.
Jumabee kicked-off his annual tour on November 23 in Canada and has since been the talk of the town following the massive attendance his presence brought to the selected locations where the tour was held in the country.
In the course of his tour, the Kogi-born musician met Jamaican worldstar, Kranium in Vancouver, Canada after their performance at Enso Event Centre.
As he has concluded his tour in Canada, Jumabee would be embarking on his music tour in the UK between 1st Of December and 9th Of December, 2023.
Jumabee has been in the industry for decades and has several hit songs to his credit. Some of his songs include Brakata, Kogi, Kalima, Iva, Badamuwa, to mention but a few.
WATCH VIDEO BELOW