Ekoclimathon 1.0 will bring solutions on climate change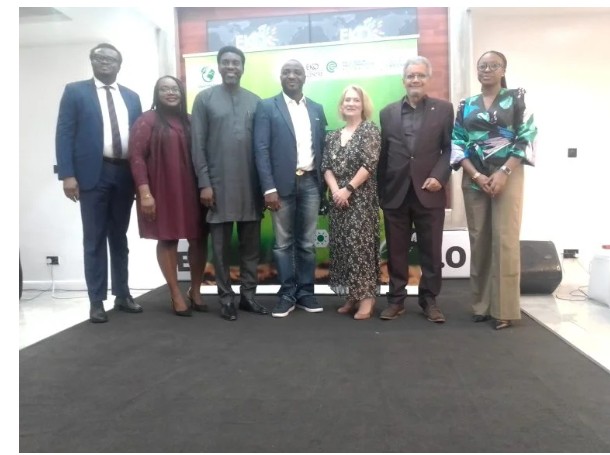 Ekoclimathon 1.0 will bring solutions on climate change
By Ifeoma Ikem
Mr Victor Afolabi, founder of the Eko Innovation Center and curator of the Artwork of Technology Lagos, says Ekoclimathon 1.0 will provide sustainable solutions to address problems of climate change.
Afolabi said this during the launch of EkoClimathon 1.0, the first hackathon technological solutions for resolving problems related to climate change.
He said the EkoClimathon 1.0 is with a focus on issues of agriculture, waste, the circular economy, transportation, nature-based solutions, power and energy.
"Ekoclimathon 1.0 has received 1034 entries from contributors in 11 different countries. The contributors were divided into different groups and required to work together for three weeks to come up with fresh ideas depending on their main areas.
"Each group will get a chance to present their ideas to the top 10 teams with the workable ideas which will compete for a chance at the $7,500 prize pool and an acceleration program to get their products ready for the market in the finals on August 5. A jury of material experts will judge the finals.
"It will bring together business organizations, government agencies, policymakers, associations, agricultural sectors, and innovation centres to build a different fast track that may get the globe closer to the net-zero goal".
He said that in order to address the issues of climate change, it is critical to start utilizing the creativity and skills of young people in Africa who are preoccupied with technology.
" Because climate change is reliant on clean energy sources and greenhouse gas emissions, Nigeria is one of the top 50 countries on earth that contributes to the problem of climate change.
"However, agriculture is Nigeria's largest employer of workers and best contributor to the financial system.
"We rely so much on forests and agriculture, and everything we do has an impact on the effects of local weather change that we are currently seeing".
He said that climate change can have an impact on immigration, noting that the high amount of immigration from other regions has left North Central in a state of turmoil.
"People can no longer go fishing since Lake Chad is drying up. Some of them have relocated. The headers lack a place to call home. It affects the level of wellbeing over time, "he added.
Afolabi, said in terms of technology that addresses the issue of climate change, there are five areas of digital options that are susceptible to hacking: foundational applied sciences, cloud applied sciences, decision-making applied sciences, sense and management applied sciences (Web of Issues), and blockchain applied sciences.
"The more hackathons and other activities that promote this, the better for everyone, the expanding range of digital solutions can help us decrease the impact of our decisions.
"Funding for weather technology surged by a factor of two during the last years of 2022 and 2021, going from $28.4 billion to $87 billion.
"There may be significant money for weather expertise, and the investing communities are able to connect with organizations, policymakers, and engineers who are ready to participate in the effort to mitigate local climate change".
Chairman/Founder Lekki Urban, Forest and Animal Shelter, Mr Desmond Majekodunmi explained that in the beginning it was quite embarrassing to be an environmentalist, now it's really changing with the support from the younger people and some elders who are now getting it because it is our lives support system and not ours only but our children's.
Majekodunmi, said that if our environment is not healthy then we can not be healthy, also Nigerians need to work very fast to prevent catastrophe.
He noted that the job description of a leader especially in government is a civil servants which means you are a servant to civilian society you are suppose to be serving the people and one of the effective ways of serving people is to safeguard lives, health and vitality.
"Meanwhile all these can be negatively impacted by a degraded support system and environment so if you are really a leader this should be your top priority," he said.
He frowned against sand filling because the sand are being taken from places that could impact the environment very negatively.
"If you are sand filling mangrove, it's one of the important ecosystem that protect us from waves and erosion, it is also a massive elements of carbon dioxide so we need to be very careful in Nigeria,he added
Chief Field Office, UNICEF Nigeria, and Generation Unlimited Lead, Celine Lafoucriere ,described the launch of Ekoclimathon 1.0 as a good idea saying no one should not be left out especially the younger ones.
"Eko Innovation Centre's ideas appear to be very promising and I will be keeping an eye on the hackathon's growth.
" It's important we keep an eye on this influencing Nigerian children between the ages of 10 – 30 to become active and productive citizens by ensuring that they are all enrolled in some kinds of school, training, or employment by 2030.
"It is our responsibility to make sure that no one is left behind.
"By 2030, Technology Limitless 9Ja hopes to have an impact on 20 million young people with its digital ability platform, which can help Nigerians on skill learning.
"It's simple math; 2.5 million people live in Nigeria annually; we're on the right track. We provide a free digital platform that allows you to access digital learning. It is a really exciting to have digital platform where all friends can debut for free and offer any kind of skill," she added.
Opinion: Three Factors That Led To The Victory Of Kefas Agbu As Taraba Governor-Elect By Oluwatosin Alex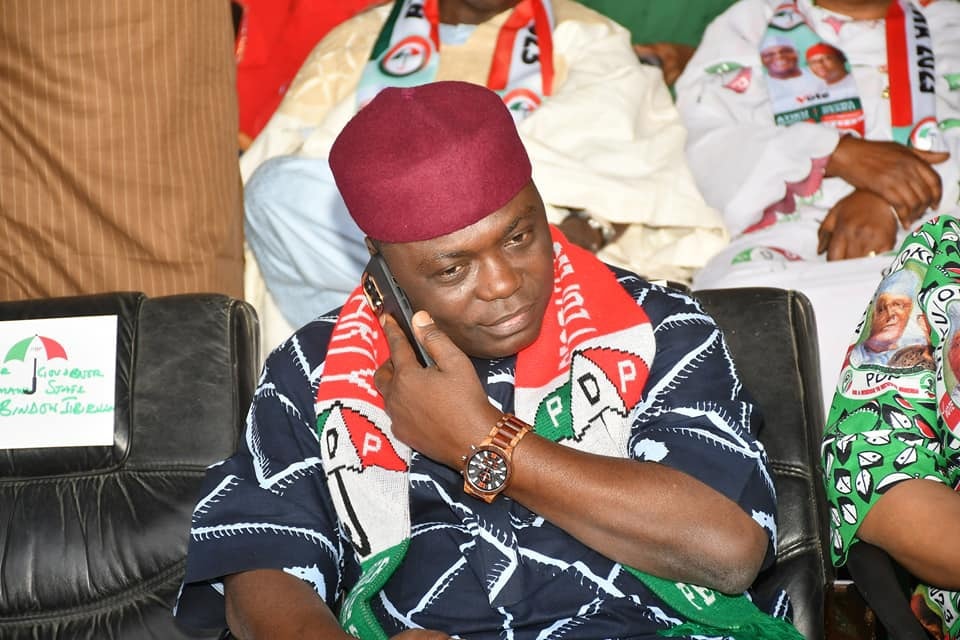 The Independent National Electoral Commission (INEC) declared the candidate of the PDP, Kefas Agbu as the governor-elect of Taraba state yesterday.
According to the result declared, Agbu polled 257,926 votes to defeat NNPP's Muhammad Yahaya who polled 202,277 votes while APC's Bwacha scored 142,502 votes.
The process that led to the emergence of Kefas Agbu as governor-elect is quite alien to the political structure of Nigeria because unlike many newly elected, Kefas didn't enjoy the support of the incumbent governor, Darius Ishaku for reasons best known to him yet he emerged against all odds. It is a known fact in Nigeria's politics that if one doesn't have the support of an incumbent, emerging winner in any elective post would be a miracle, well, maybe Kefas' victory is miraculous.
Despite not having the obvious support of the incumbent governor, there are some factors that led to the well-deserved victory of Kefas Agbu, a retired Nigerian army lieutenant colonel and former PDP chairman as the governor-elect of Taraba state.
One of these factors is Kefas Agbu's goodwill to the people of Taraba state. Among the candidates that contested the election, Kefas Agbu is the only one who is close to the grassroot. Most northern politicians prefer staying in Abuja but for Kefas, Taraba has been his base since he retired from military service. He has been with the people, contributed immensely to the growth of Taraba state, felt the pain of the people and brought comfort to them in his capacity even without being a governor. He is well known and widely accepted by the Muslim, Christian and traditional sectors of the state. For one who has the support of the masses, even if the governor doesn't support him, the people will definitely vote massively for him and this is exactly what happened. The people of Taraba state voted massively for Kefas Agbu and this is one of the reasons he won.
Another factor that gave him victory is his love for the youths. There has never been a time when Taraba youths participated immensely in the election process like the governorship election that was held on Saturday, 18th Of March, 2023. Kefas Agbu has been a friend of the youths; he has helped several of them conquer the issue of unemployment, he has empowered some of them and supported the entrepreneurs among them. For the youths, Kefas Agbu's emergence would mean their interest being protected at all cost, it would mean a better representation for them and as expected, they went all out to vote for their friend; Kefas Agbu.
Also, Another factor that paved the way for Kefas Agbu is his accessibility and humility. Even as a military officer, Kefas Agbu was a friend of the people and this led to his success in maintaining peace in the Niger Delta region as a military personnel. An average citizen can access Kefas Agbu and is sure to get a good reception from him. He is a friend of the people and doesn't discriminate unlike other politicians. These are some of the things that made him win the election.
Taraba: Labour Party, SDP, Other Candidates Make Moves To Step Down For PDP Candidate, Kefas Agbu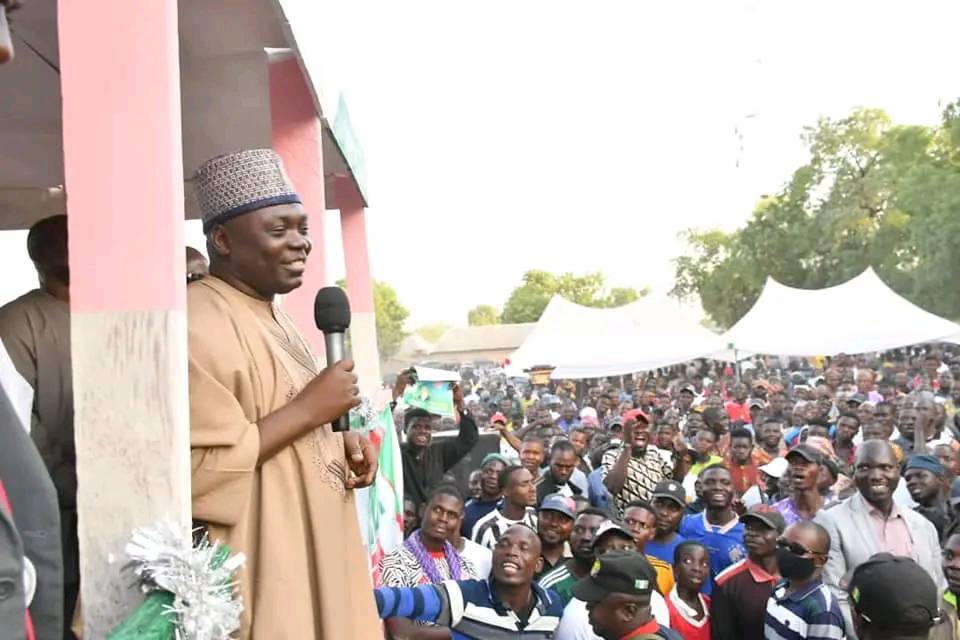 In just 48 hours to the governorship election, the candidates of the Labour Party, SDP, and some other political parties have made moves to step down for the governorship candidate of the PDP in Taraba, Kefas Agbu.
This, according to information, has created tension in the camp of the All Progressive Congress (APC) and its candidate, Emmanuel Bwacha. They expressed shock at this information as it serves as a major boost for Kefas Agbu in the election.
Though they have not officially made their intentions known, the candidates of these parties are considering the move because Kefas Agbu has a brighter chance in the election and has the widest acceptance among every other candidate in the forthcoming election.
Kefas Agbu has been described by major stakeholders of the state as a son of the soil who deserves to be the next governor of the state for the sake of progress, consolidation and a more sophisticated economy. His manifesto also addresses the issues being faced by indigenes of the states.
On the other hand, the APC candidate, Emmanuel Bwacha has been accused of lobbying INEC officials to help him rig the election on Saturday since he has a slim chance at victory in the election.
Bwacha was once booed during one of his rallies in the southern part of Taraba for not helping the people when they needed him. He represented Taraba senatorial district at the national assembly but the people rejected him openly.
Due to this, He is planning to manipulate the INEC officials and disrupt the security system to create tension for his favour in the election.
The Nigeria police force and the INEC are hereby urged to pay close attention to Senator Emmanuel Bwacha during the election.
Written by Oluwatosin Alex
Taraba Muslim Communities Reject APC Candidate, Sen Emmanuel Bwacha Ahead Of Election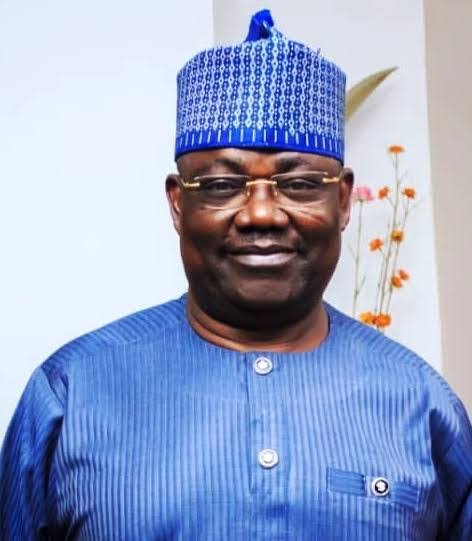 By Oluwatosin Alex
The Muslim communities in Taraba state have rejected the candidate of the All Progressive Congress (APC), Senator Emmanuel Bwacha ahead of the governorship election set to hold on Saturday, 11th Of March, 2023.
Senator Emmanuel Bwacha visited communities in Jalingo, Yorro, Ardo-Kola, Karim Lamido, Lau and Zing to sell his candidacy and to also push the religion narrative but was vehemently resisted by a total rejection by the populace of the communities.
According to reports, Emmanuel Bwacha had gone to meet some of the Islamic scholars in these communities to seek their support and 'bribed' them with millions of naira to support his bid to become the next governor of the state.
It was however not revealed if the influential Islamic scholars accepted the largesse but an attempt to get the support of the populace failed totally.
This has added to the challenges Emmanuel Bwacha has faced since the beginning of his campaign. He currently doesn't know if he is a contestant or not because the Independent National Electoral Commission (INEC) has refused to include his name on the ballot. He was in court a few days ago to seek an order asking the electoral commission to include his name but no positive development has come out of it.
Several allegations have trailed senator Emmanuel Bwacha following his ambition. He has been accused of conniving with INEC officials to rig the election, making plans to manipulate the BVAS device, attempting to contaminate the security system during the election, and many more which he is yet to debunk.