EMMANUEL ADEBAYOR'S FAMILY DISOWNS HIM OVER SHOCKING SCANDALS," I WILL EXPOSE YOU MORE",HE FIRES BACK
The shocking scandal rocking the family of Tottenham and Togo footballer, Emmanuel Adebayo has taken a dangerous turn as more shocking revelations and counter revelation has split the family. While we were reeling from the shock of the initial accusations against his family members, Adebayor hits again.
In this story which he tags as the second of three parts, he tells all on his younger brother who has made his life miserable by stealing and doing other unspeakable things. Here is the story below, which he even translated into French to get maximum exposure to his teeming followers.
SEA, here is another part of the story I have kept inside since. Today I feel the constant need to let it out. If I share my stories, it is because I believe every story comes with a lesson. And the lesson is for anyone that is reading this. This is about a brother who keeps saying today that I am not a good support for our family. His name is Rotimi Adebayor. At the age of 13, he did something very bad. He and I know what he did. Because of that our parents had to send him to a village far from the big city. When I started to be successful in football and I went to Togo for vacation; at that time one of my mother's friend came from the village to visit us. As she explained how Rotimi was suffering in the village, I immediately asked them to bring him back into the city. As soon as he came back, I made sure I put him in school. For me that is normal.
In 2002, I went to play the AFCON in Mali and I had the huge privilege to swap my shirt with Marc-Vivien Foé. May his soul rest in peace. When I got back to Togo, I put that shirt in a secure place. My brother found a way to steal that shirt and sold it.
When I moved from Metz to Monaco, we reached an advanced stage in the Champions League and we played against Real Madrid. It was one of most beautiful day of my life because I was lucky enough to get a signed shirt from the football legend Zinedine Zidane. As I brought that shirt back to Togo, my brother still found a way to steal that shirt and sold it.
When I was in Metz, I was earning about €15,000 a month. I wanted to get something unique for my mom to thank her for all she did for me. I wanted to make her happy. So I decided to take an amount worth 3 months of my wages and I bought her a Cartier neckless for about €45,000. Rotimi and his friends Akim(@Yam Freedom) and Tao (@Sao Tao Oyawole) made a plan and stole that precious neckless. They sold it for about €800. When my mom and I found out, my mother asked me not to bother because he is the younger brother. Despite the situation, I would like to take this same occasion to wish all the mothers out there a Happy Mother's Day!
In my house, I have a storage room where I keep some of my belongings when I travel back to Europe. I am the only one with that key but my brother managed to get a master key that was able to open every single door in the house. He frequently stole drinks and other items from that room.
After all this we kept saying "blood is thicker than water" and we moved on. Therefore, I decided to take him where I started my football in France. I brought him to a great football academy in France. You already know how this story ended. He stole cellphones from many of his teammates and they sacked him from the football academy. By the way, after I published the first story about him, he called me to say that he did not steal exactly 21 phones. He claimed that the number was lower than that. Still…Is that acceptable? He also added that I should be happy that he stole drinks and other items from my storage room. I asked him why and he replied: "Because I am your brother".
Jacques Songo'o who is now a retired Cameroonian footballer also had his son in the academy and he was a good friend of Rotimi. Let me add that he was part of my development as a footballer and he always gave me good advices. I was in Togo on my days off when Songo'ocalled me; he sounded very angry. He explained to me how my brother stole his son's PSP. When I asked my brother why he did that, he argued that he forgot it in his bag. How can you forget someone else's device in your bag and travel with it from France to Togo? Since that day, my relationship with Songo'o changed and he has become pretty distant with me and my family.
I was still in Monaco when I decided to collect all football boots from my teammates so I could give them to people in Africa. I had a huge bag full of shoes. I brought that bag to Togo. A few days after when I decided to give the boots out to the people in need, I noticed the bag full of boots disappeared. Later on, I found out that my brother was the one who stole the bag and went to sell the shoes in Hedzranawoé (famous public market in Togo).
One day, my mom called me early in the morning when I was still in bed. She told me that Rotimi has gotten a Visa to go to Dubai so he can play football out there. He had to leave that day with his friend Kodjovi (@Denilson de Souza) who was in the same situation. It was either they went that day or the Visa would be suspended. I asked one of my guys at the time (@Agui Mozino) to go find tickets for my brother and his friend. We could not find any economy class ticket on that day so I had to get them both first class tickets. After all, it was an opportunity for him to make his own career in Dubai. Only 4days later, Rotimi went back home. He explained how the lifestyle in Dubai was not made for him. He said he wasn't free to do what he wanted to do because it is a strictly Muslim place. He couldn't drink, party as much as he wanted or kiss girls in public.
The part 3 is coming out soon and it will be about the man that calls himself the father of the family @Kola Adebayor A.K.A Lion of Judah.
Insiders revealed to us that the family has threatened to deal with him and has disowned him.
It would be recalled that the Togo and Tottenham Hotspur striker, Emmanuel Adebayor has opened up on  the lingering crises he has faced with his family over the last few years. In a post on Facebook, Adebayor gave graphic details about how his mum, sister and one of his brothers ripped him off, renting out the $1.2m house he bought in Ghana without his knowledge and preventing him from seeing his seriously ill brother, who later died. He also alleged that another brother of his he took to France in order for him to 'build a family of footballers' ended up stealing 21 phones from his colleagues at a football academy. Recall that the former Manchester City striker had accused his mother and sister of witchcraft in 2014 after they claimed he turned his back on them. In a Facebook post on Tuesday, May 6, 2015, the striker said his mother turned him away from seeing his seriously ill brother, Peter and asked 'only for money' which might be the reason his brother later died. Adebayor, who has only played a few games this season, signed a permanent deal worth £5m after his initial loan move to Tottenham Hotspur from Manchester City on Tuesday, August 21, 2012. He currently earns £101,000-a-week. Read his full statement: 'SEA, I have kept these stories for a long time but I think today it is worth sharing some of them with you. It's true that family matters should be solved internally and not in public but I am doing this so that hopefully all families can learn from what happened in mine. Also keep in mind that none of this is about money. 'At the age of 17, with my first wages as a footballer, I built a house for my family and made sure they are safe. As you all know, I have received the trophy of African Player of the Year in 2008. I also brought my mother on stage with me to thank her for everything. In that same year, I brought her to London for various medical checkups. 'When my daughter was born, we contacted my mum to inform her but she immediately hung up the phone and didn't wanna hear about it. Reading your recent comments, some people said my family and I should consult T.B Joshua. In 2013, I gave my mother money so she could consult him in Nigeria. She was supposed to stay for 1 week; but 2 days into her stay, I received a call saying she left. 'Apart from all that, l also gave my mother a great amount of money to start a business of cookies and different items. Naturally, I allowed them to put my name and picture on them so they can sell more. What else can a son do in his power to support his family? 'A couple of years ago, I bought a house in East Lagon (Ghana) for $1.2 million. I found it normal to let my older sister, Yabo Adebayor stay in that house. I also allowed my half brother (Daniel) to stay in the same house. A few months later, I was on vacation and decided to go to that house. To my surprise, I saw many cars in the driveway. In fact, my sister decided to rent out the house without me knowing. She also kicked Daniel out of that house. 'Note that the house had about 15 rooms. When I called her and asked for explanation, she took about 30 minutes to abuse and insult me over the phone. I called my mother to explain the situation and she did the same as my sister. This same sister says I am ungrateful. Ask her about the car she is driving or anything she is selling today? 'My brother, Kola Adebayor, has been in Germany for 25 years. He travelled back home about 4 times, at my expense. I fully cover the cost of his children's education. When I was in Monaco, he came to me and asked for money to start a business. Only God knows how much I gave him. Where is that business today? 'When our brother, Peter passed away, I sent Kola a great amount of money so he could fly back home. He never showed up at the burial. And today that same brother (Kola) is telling people that I am involved in Peter's death. How? He is the same brother who went and told inaccurate stories about our family to The Sun in other to take some money. They also sent a letter to my Club when I was in Madrid so I could get fired. 'When I was in Monaco I thought it would be good to have a family of footballers. So I made sure my brother, Rotimi gets into a football academy in France. Within a few months; out of 27 players, he stole 21 phones. 'I would not say anything about my brother, Peter Adebayor because he is not here today. May his soul rest in peace. 'My sister, Lucia Adebayor keeps telling people that my dad told me to bring her to Europe. But what would be the purpose to bring her to Europe? Everyone is here for a reason. 'I was in Ghana when I received the news about my brother Peter being seriously ill. I drove the fastest I could to Togo in order to meet him and help. When I arrived, my mother said I could not see him and I should just give the money and she would solve everything. Only God knows how much I gave her that day. People are saying I didn't do anything to save my brother, Peter. Am I a fool to drive 2 hours to Togo for nothing? 'I organised a meeting in 2005 to solve our family issues. When I asked them about their opinion, they said I should build each family member a house and give each of them a monthly wage. 'Today I am still alive and they have already shared all my goods, just in case I die. 'For all these reasons, it took very long for me to set up my foundation in Africa. Every time I try to help the people in need, they had to question me and all of them thought it was a bad idea. 'If I am writing this, the main purpose is not to expose my family members. I just want other African families to learn from this. Thank you.' © NET Newspapers 2014. All Rights Reserved. Please use sharing tools. Do not cut, copy or lift any content from this website without our consent. Read more on NET Emmanuel Adebayor accuses family members of witchcraft AFCON 2013: Burkina Faso defeat Togo, to play Ghana in …
But the sister of the striker has branded him a 'liar and under a spell'.
"Keep on lying to the whole world brother… where is the car you got for mum… you took it back…
The house you claim you bought for sister are all lies… The phones Rotimi stole are all lies….," Lucia Adebayor posted a comment under her brother's Facebook post.
"Money is not everything oooo… we the family don't even need you again just be on your own so we do the same…de fact you have it today doesn't guarantee your tomorrow… May God Allah forgive you."
"The Alphas and Mallams have done great harm to your life. You need God… Only God can save your soul." She added to it.
Candyboi: A Rising Star from Delta State Crafting His Musical Destiny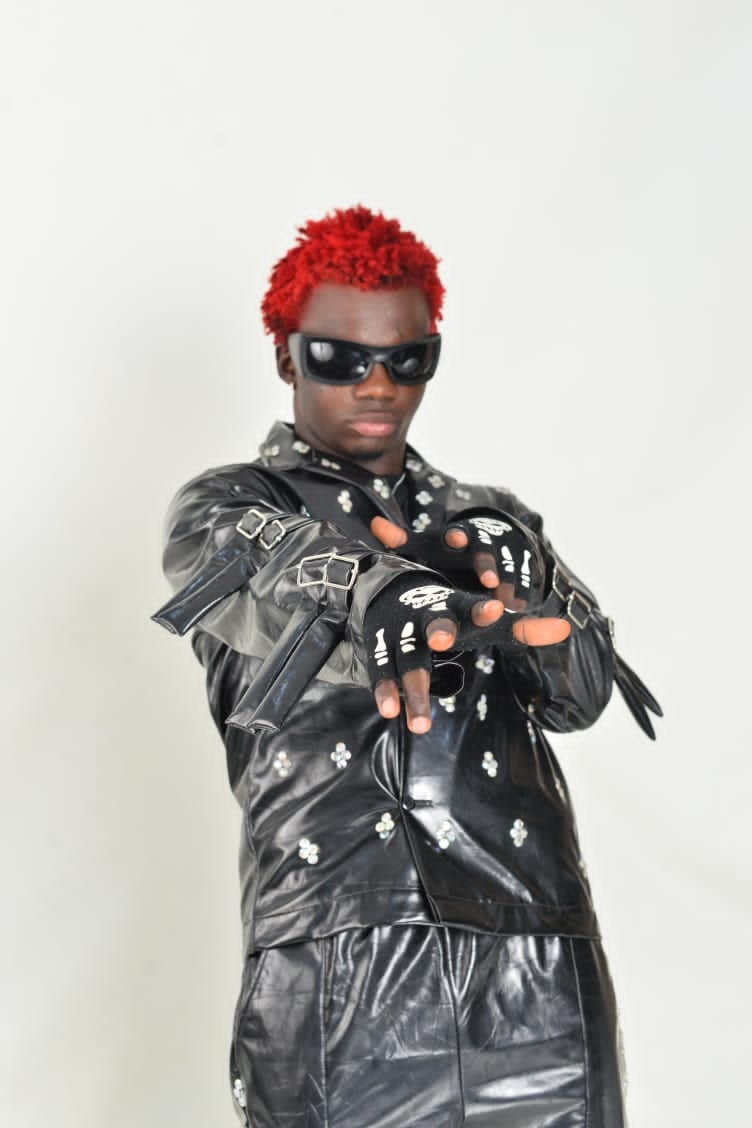 Candyboi: A Rising Star from Delta State Crafting His Musical Destiny
Sahara Weekly Reports That In the vibrant landscape of Nigerian music, one name that's rapidly gaining recognition and acclaim is Candyboi, a young and immensely talented artist whose real name is Ugbeghene Tega Lawrence. Hailing from the heart of Delta State, specifically the Okpe and Uwie local government areas in Warri, Candyboi has a compelling story and an even more promising future in the world of music.
Early Beginnings and Musical Inspiration
Candyboi's journey into the world of music commenced at a remarkably young age. It was during his formative years that he discovered his passion for crafting melodies and penning lyrics that resonate with the soul. His inspirations, drawn from renowned artists like Davido, Olamide, Wizkid, Phyno, Tekno, Timaya, and many more, played a pivotal role in shaping his artistic identity. Their influence can be heard in the distinct blend of Afrobeat, hip-hop, and contemporary Nigerian sounds that define his music.
Growing up in the close-knit community of Arhagba in Okpe local government, Candyboi's roots run deep. He attended Arhagba Primary and Secondary School, where his talents began to flourish. These early experiences, both in the classroom and within the vibrant community, helped mold him into the artist he is today.
Family and Polygamous Background
Candyboi's upbringing in a polygamous family has provided him with a unique perspective on life and has undoubtedly contributed to the depth and richness of his songwriting. Family bonds are important to him, and his journey as an artist is intertwined with the support and love he receives from his family.
Social Media Presence
In the digital age, Candyboi has embraced various social media platforms to connect with his growing fan base. You can find him on Instagram as @don_g_lord, on TikTok under the same handle @don_g_lord, and on Facebook as Don G Lord. On Twitter, he goes by @don_g_lord, where he shares updates, connects with fans, and offers glimpses into his creative process.
The Ambitious Vision: "The Genesis" EP and Collaborations
At just 21 years old, Candyboi is poised to make a significant mark in the music industry. Currently, he's hard at work on his eagerly anticipated EP titled "The Genesis." This project promises to be a musical journey that showcases his evolution as an artist and his ability to create music that resonates with a diverse audience.
One of Candyboi's aspirations is to collaborate with some of Nigeria's most talented artists, including Rema, Fireboy, Joeboy, Oxlade, Erriga, and many others. His desire to work with both local and international artists, such as Justin Bieber and Rihanna, reflects his ambition to transcend borders and create music that speaks to the world.
Candyboi, born Ugbeghene Tega Lawrence, is an emerging artist from Delta State who is poised to make a significant impact in the music industry. With a passion for music that was ignited at an early age and a diverse range of musical influences, Candyboi's journey is one of promise and potential. As he continues to work on his EP and seeks collaborations with both Nigerian and international artists, the world eagerly awaits the musical treasures he will undoubtedly unveil in the future. Keep an eye on this rising star, as his star is set to shine brighter with each note and lyric he creates.
Bella Gold : The Artistic Beauty Entrepreneur with a Passion for Acting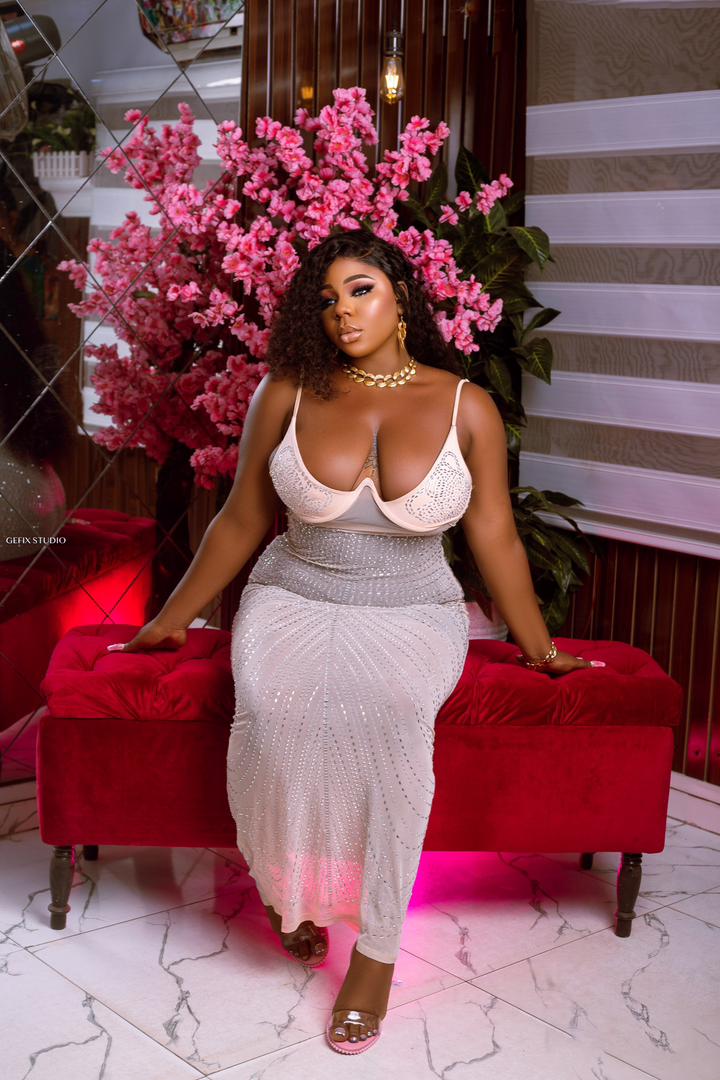 Bella Gold : The Artistic Beauty Entrepreneur with a Passion for Acting
Sahara Weekly Reports That In the world of beauty and entertainment, one name that stands out is Adepeju Idris Ajoke, known to her growing fan base as the creative force behind "Bella's Beauty World." Adepeju, a multifaceted talent hailing from Nigeria, has managed to blend her love for beauty with her passion for acting, carving out a unique space in the industry.
Early Life and Inspiration
Born as Adepeju Idris Ajoke, this dynamic woman's journey into the world of beauty and entertainment is as intriguing as it is inspiring. Unlike many who draw inspiration from specific sources, Adepeju's love for acting and beauty sprouted from a deep-seated passion that needed no external impetus. It was a calling that she simply couldn't ignore.
Bella's Beauty World: A Beauty Enthusiast's Haven
At the heart of Adepeju's profile is her thriving brand, "Bella's Beauty World." Through platforms like YouTube and TikTok, she offers her audience a glimpse into her world of skincare, beauty, and lifestyle. Her content is a harmonious blend of informative tutorials, product reviews, and personal anecdotes, making her an accessible and relatable figure in the beauty industry. Her engaging and authentic approach has earned her a loyal following of beauty enthusiasts who eagerly await her next video.
But Adepeju doesn't stop at tutorials and reviews. She has also ventured into selling beauty products, offering her audience a curated selection of body lotions, oils, face creams, and sunscreens through her Instagram page. This entrepreneurial spirit, combined with her passion for beauty, has turned Bella's Beauty World into a thriving online destination for those seeking beauty advice and quality products.
A Woman of Many Talents: The Actress
Beyond her role as a beauty influencer and entrepreneur, Adepeju Idris Ajoke is also an accomplished actress. Her love for the art of acting is a testament to her diverse talents and interests. While her career as an actress continues to unfold, her dedication to her craft and her ever-growing fan base guarantee that her journey in the entertainment industry is one worth watching.
Family and Support: A Loving Bond
Adepeju's strong family ties also play a significant role in her life. Her mother, Tosin Eniba, a well-known Nigerian singer, songwriter, and actress who goes by the stage name Yeye Eniba, has been a constant source of support and inspiration. The love and admiration they share for each other is palpable, and their mutual passion for music and entertainment runs deep.
Tosin Eniba, with her own impressive career in the music industry, has not only provided guidance but also a valuable connection to the world of entertainment. Her songs, including "Iya Ni Iya Mi," "Tribute2Daddy," and "Voice of Mercy," have left an indelible mark on the music scene.
Both mother and daughter have embraced the digital age, with TikTok accounts that showcase their talents and personalities to a global audience. They use these platforms not just for entertainment but also as a means of giving back to their community by sharing wisdom and advice on nurturing talents.
The Perfect Getaway: Beach and Fashion
When it comes to unwinding and relaxation, Adepeju has a penchant for the beach. The tranquil waves, the soothing sea breeze, and the sound of the ocean serve as her escape from the hustle and bustle of life. It's her place of solace, where she can rejuvenate her creative spirit.
And as a true fashionista, Adepeju's sense of style is not to be underestimated. Her unique fashion choices reflect her vibrant personality and creative flair, further enhancing her status as a trendsetter in the beauty and entertainment industries.
Adepeju Idris Ajoke, the brains behind Bella's Beauty World, is a captivating blend of beauty entrepreneur, actress, and fashionista. Her passion for all things beautiful, coupled with the unwavering support of her mother, Tosin Eniba, has propelled her to create a brand that resonates with audiences far and wide. With her artistic talents and dedication, Adepeju is poised for a promising future in both the beauty and entertainment worlds, where she continues to inspire and captivate those who follow her journey.
Gospel Singers, Ejire Aditu: How We Battled Through The Effect Of Our Father's Death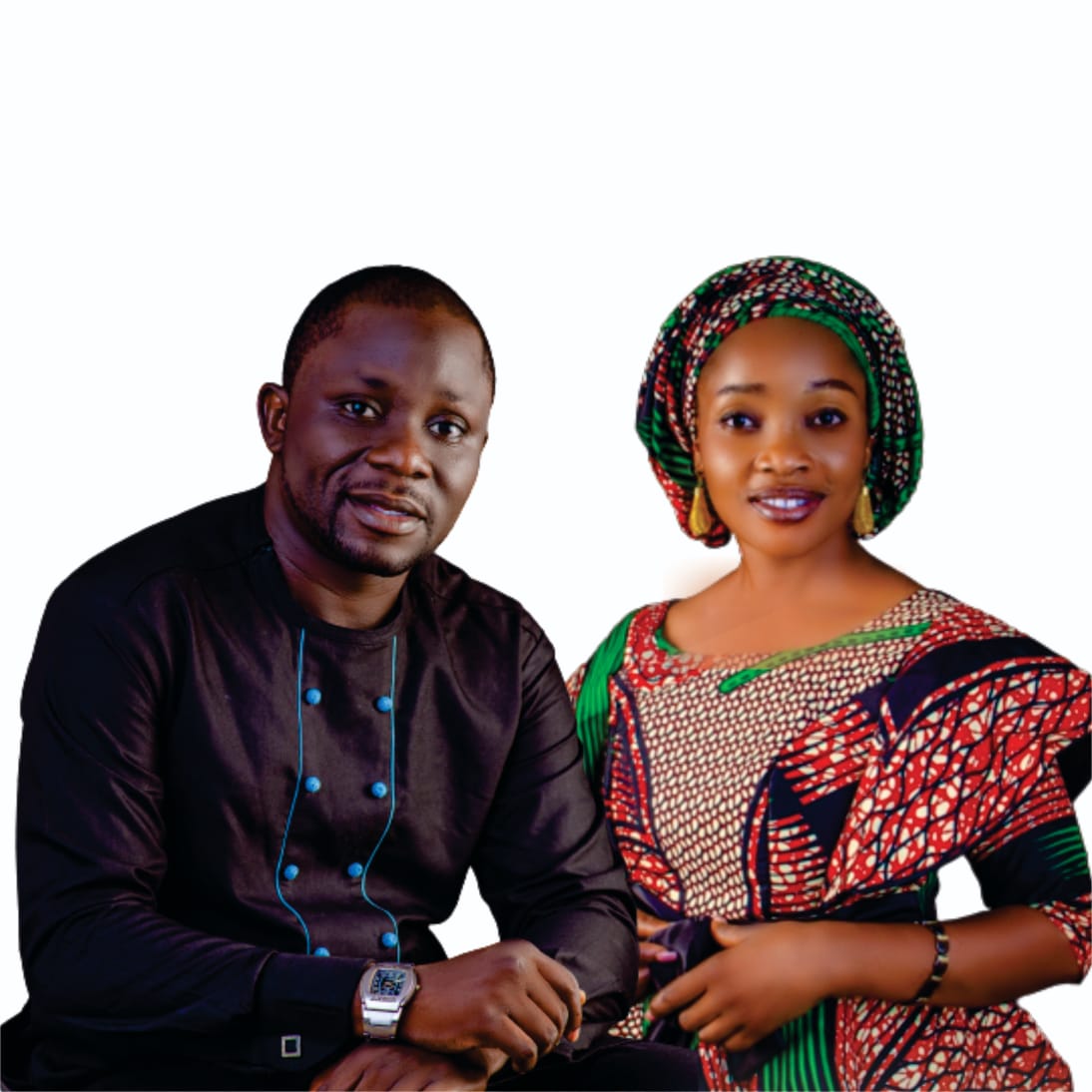 Gospel Singers, Ejire Aditu: How We Battled Through The Effect Of Our Father's Death
Sahara Weekly Reports That Their story is a lesson in determination and raw faith. The duo of Ejire Aditu lost their benefactor when he was needed most, thus bringing a temporary halt to their education.In this encounter, the popular Abuja based gospel singers explained how God saw them through and their journey into and through gospel music.
Q:Where is Taiye Ejire John and Kehinde Ejire John also known as Ejire Aditu Ogo are from
A:We are from Oyo state Ogbomosho to be precise
Q: Kindly let your admirers into you educational background
A: We had some of our education in Kaduna state. Along the line, our dad passed away, then we started having issues with our education. As a result, we relocated to Abuja here, where we decided to do Adult Education.
Q: Whats your kind of music and music in the first place.
A: At first I think I did not choose music, music chose me because I just saw music in me while I was growing up. I started composing songs at the age of 7 then when I saw it that way then i accepted the gift and i chose to go with it because it is the easiest way to communicate to the world.
We do Gospel song. In this Gospel song we do we have what i call S I E M:Spiritual Inspirational Educative Motivational
Q:Why did you choose gospel.
A:Because along the line i saw my self as someone who is ministering with song not just to entertain. So as the scripture says in Mark 16:15 : Go into all the world and preach the gospel to all creation." So it is a privilege for us to be among the chosen ones.
Q: For how long have you playing music .
A: We have been into this music ministry since the year 2002 that should be about 21years ago.
A:How many Album do you have in the market now and what are their titles
A:We have lots of albums and singles
1 Aditu Ogo album
2. Let There Be Favour Album
3. Ile Ogo Timo Album
4. Famigoke Album
5 Rin Ile mi Koja
SINGLE TRACKS
1ETUN ONA OLUWA SE
2YESHUA HAMASHIACH
3IYIN YE O
5 EFI Olorun se AKOKO
6 Baba modupe
7 Ogo fun Olorun
Q: Which one is the latest
A: To the glory of God, our latest work just hit the airwaves. It has been on all social medial digital platforms since the 8th of September