Emmanuel Osiebe out with "Dance city"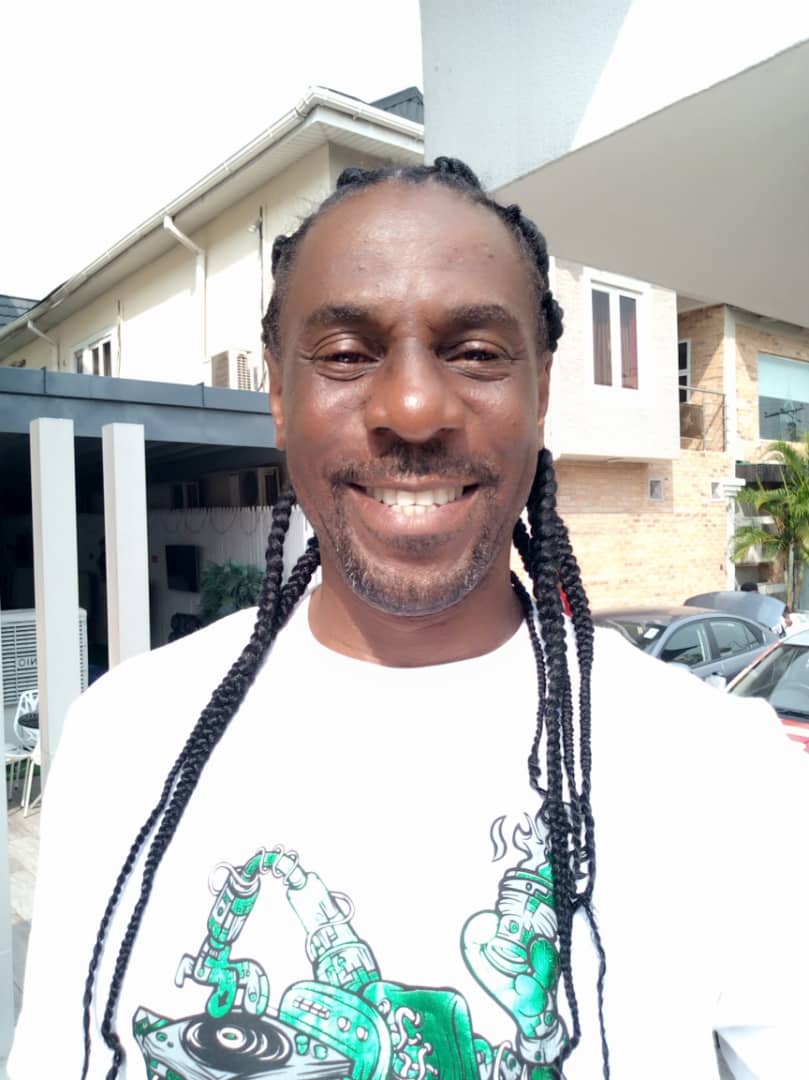 Emmanuel Osiebe aka OSHA, ceo Groove Control has unveiled the first ever dance movie in Nigeria. The award winner in both Dance Choreography and Fashion-Modeling with years of experience in events and programs (live and recorded)will wow movie lovers with his initiative, dance movie. Osha is unarguably Nigeria's foremost dance and fashion choreographer. He started the popular trend of using props in dance routines and medley of songs with sound effects in performances in Nigeria.

Born in Manchester, England; he began dancing when he was 12 years old; at that time it was for the fun and for the love of it. He later moved into professional dancing, modelling and choreography; and since then he has not looked back; training and grooming fashion models and dancers, handling choreography for dance and fashion projects, runway, photo shoot direction, creative direction, content development and back stage management.

From doing the first ever dance video (hip-hop/break dance) with Oby Onyioha in Nigeria, OSHA has worked with top artistes like Alex O, Mike Okri, Majek Fashek, Tyna Onwudiwe, Lagbaja, Weird Mc, Zdon, Tuface, Sonny Okosun, Salawa Abeni, Dele Tiawo, Dayo kujore, Daniel Wilson and a host of others till this date. He is also respected for the fact that most of the (dance) videos he choreographed won awards.

Osha has also be making his mark in the fashion industry working on top creative events/projects like the African fashion week Nigeria 2x, Fayrouz l'original expression, Meet the models, St Moritz style selection 3x, This day fashion show 2x, Silver bird model search, Most beautiful girl in Nigeria 2x, Miss Nigeria 2x, Beauty of Africa Intl pageant 3x, Miss malaika 3x (kora), Miss Nigeria independence Uk beauty pageant. And worked with top international designers like Zizi Cardow, Adebayo Jones, Tiffany Amber, Ade Bakare, Jesse Jabari, Ejiro Amos Tafiri, T Bally, Deola Sagoe, Data Okorodudu just to mention a few.
Groove Control (Events Planners)a registered company that deals with entertainment, creative projects and film are the proud owners of the forth coming dance city. And are motivated in creating innovation, positive trends and empowering individuals.
Dance city is a celebration of dance, music, art, fashion, photography, ideologies, experiences, communication, philosophies all enhancing the possibilities of life's experiences.

The movie is scripted in such a manner that product placement sponsors can be a part of it; while interested dancers, models and upcoming recording artistes can also come on board by logging on
www.dancecity.me

In anticipation for the great project, auditions for dancers, models and upcoming recording artistes would come up in Abuja, Akwa Ibom, Bayelsa, Benin, Calabar, Lagos and Port Harcourt.
Speaking about the initiative, OSHA calls Dance City the marriage of Dance, Fashion and Music. "We already have the support of Denrele Edun the OAP and God of the red carpet, DJ Jimmy Jatt
who OSHA calls the world famous musicologists of the turn table; and certainly Zizi Cardow our multi award winning, internationally known and respected fashion designer whose works has graced many fashion weeks and international media".
The originator of Dance city, OSHA will be supporting two NGOs.
According to him, in many parts of the world, the loss of a husband is just the first in a lifetime of tragedies a widow must endure. Widows can be stigmatized, stripped of their inheritance and property rights and denied the chance to find work. Neglected by authorities and overlooked by researchers, they are often invisible, left to raise their children and care for their relatives in poverty. So we will be supporting the Advocacy for widows empowerment foundation (Adwef).