Encomiums as Elder Afolabi Dare Silas joins Septuagenarians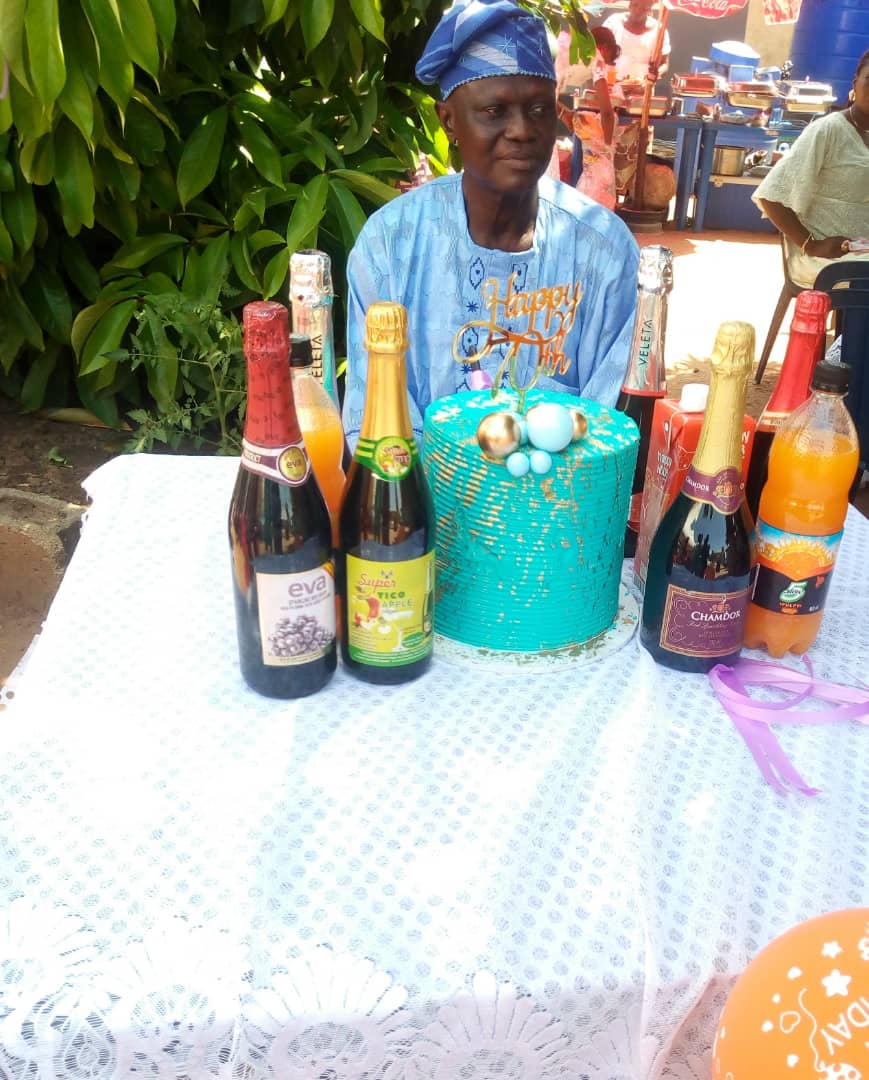 Encomiums as Elder Afolabi Dare Silas joins Septuagenarians
By Ifeoma Ikem
Recently friends and well wishers gathered to pour encomiums to the former chairman, National Union of Food Beverages and Tobacco Employers ,Apapa plant, Elder Silas Dare Afolabi as he turned 70.
Recounting on the Lord's blessings on him, Afolabi blessed God for keeping him to attain age of 70.
He said that right from his youthful days everyone wanted him to be his or her leader even as he joined Coca cola Plc same thing continued and he was elected as the unit union chairman in his absence.
He stated that he was elected as the unit Union chairman in his absence due to the cordial relationship he had with his colleagues and supervisors.
"It was during our first tenure of three years that we achieved the free three square meal in the canteen which started in Apapa plant and spread to other plants.
" Because I was strict in decision making, the then management of coca cola invited me to cooperate with them while promising me promotion.
"I vividly told them that if my promotion will come by merit I will accept but if it's because of the union activities that I don't need it, and at the end I was not promoted.
"My subordinate who happened to be a junior staff under me as a cleaner was promoted into the position of supervisor and was receiving the salary of a supervisor.
"To be honest, as a human being I had to resign from Coca – cola, threw in the towel from the union activities and continued to serve my God.
" Although, for the seven years that I was the union chairman everyone felt my impact and everybody was happy," he added.
Elder Johnson Ogungbemi,a civil servant described Afolabi as an enigma and a courageous fighter, who always stood for the truth.
"I have followed him right from the youth station in my church, he is a disciplinarian, cares for everyone and want people around him to be happy".
A resident, who gave her name as Mrs Wale Akinboswale said Afolabi is an exceptional and a wonderful father.
"I have known him for the past 10years now, he makes sure people around him have equal share in whatever he has no matter how little it is .
"He is a vibrant person who will go out for what he believes in, he lives very simple, always there at any point in time to help.
"I pray that almighty God will give him more years, peace and keep him in good health", she added.
Mrs Oluwaranti Majofojodu, Mr Afolabi's daughter gave God the glory for sustaining her father's life.
According to her, 'my dad has faced many challenges in life, many attacks, enemies wanted to cut his life short but today it's the Lord's doing.
"Though, when God says yes nobody can say no, it's only God that gives life, as a human you can only try but all power belong to God, I wish him 80,90 years and more in Jesus name, she added.
Funke Akindele and JJC Skillz Marriage Crashes After Six Years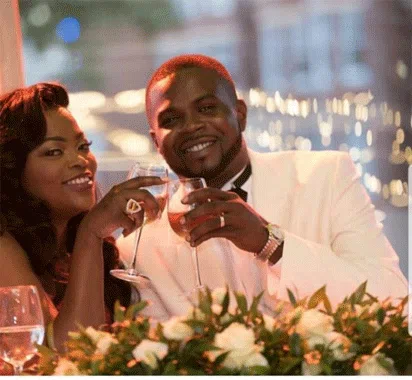 Funke Akindele and JJC Skillz Marriage Crashes
By Olorunfemi Adejuyigbe
Nigerian singer and producer, Abdul Rasheed Bello, popularly known as JJC Skillz has announced his separation from Nollywood actress, Funke akindele.
The veteran rapper, made this announcement on Instagram to inform the public that they are officially separated.
JJC skillz and Funke akindele, got married in 2016, and they welcomed their first set of twins in 2018. It was reported that, Funke akindele's marriage to jjc skillz was her second.
Rumors of separation surged between the two, but funke akindele cooled it down with her fathers' day message to JJC Skillz. She wrote on social media saying;
"Happy Father's Day darling!!! Thank you so much for being a wonderful and caring father. We love you God bless you more Baba Ibeji of life!" she wrote at the time.
Taking to the comment section of the post to react, JJC reacted with: "Awwwww thank you darling God bless and protect us #familyfirst #thebellos."
But the truth couldn't be covered anymore, as JJC skillz  finally expose what was going on in their marriage, thereby declaring their separation. He wrote on Instagram saying; '
Dear Friends and family I need to let you know that Funke and I have separated. While it lasted we shared a lot of things together and have created 2 beautiful children. The last two years have been extremely difficult for us. I know I have tried my best to fix things but I believe it is beyond repair now. 3 months ago and at Funkes insistence I moved out of the house and apart from AMVCA have not been able to get Funke to sit down in an amicable manner to discuss the future of our relationship. I'm making this announcement so that the public is clear that we both are pursuing separate lives. We still have issues that need to be addressed such as the custody and wellbeing of our children which is paramount as well as business interests which need to be disentangled but I have no doubt that these will be resolved one way or the other'
Nollywood Needs More Funding-Wale Osagie Muraina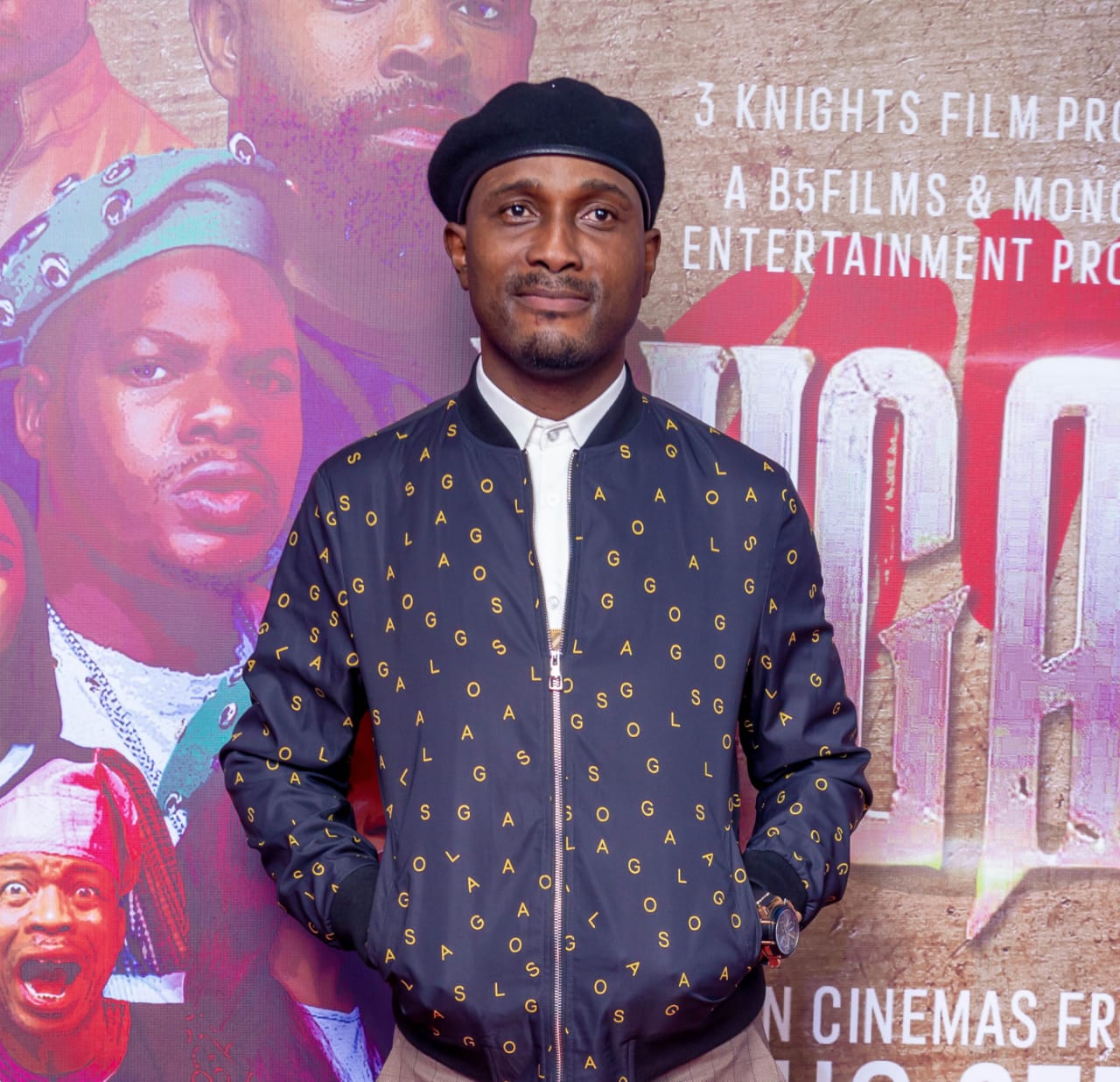 Nollywood Needs More Funding-Wale Osagie Muraina
By Olorunfemi Adejuyigbe
Nollywood producer of note, Wale Osagie Muraina has made a case for more financing for Nollywood movies.
Muraina, who has a track record of producing superb movies like Dear Affy, Mimi, City of Dreams, Kafaya Undercover, Honeymoon Palaver and P.A from hell, says Nollywood movies cannot compete adequately without proper funding.
Speaking to journalists at a recent hangout event, Muraina who has a reputation for judicious management of funds says the fact that he manages funds well and has a reputation of working below budget doesn't mean the industry can thrive without good funding.
'I know people already tag me as Mr. Fix it of Nollywood. It is true that I have a reputation for managing funds well and working with the budget and left with funds but that should not be mistaken to mean that Nollywood can thrive without good funding'.
'Filmmaking is business; it is not a charity work. People need to get that. You hire men and women who have dependents to come to the movie set and work for 20 days or more, they are professionals, they should be well paid. Film making is work. We should first get that out of the way. Look at the way some people live well, drive good cars and take care of their loved ones, filmmakers deserve that as well, so we need to fund the industry'.
Speaking further, Muraina says, quality is costly. 'You see all those things we admire in foreign films, colour, costumes, sets, locations and props, they cost money. Those professionals that will make your film pop and the post production that add a little extra to the film that make them extra-ordinary are costly. Those things that will make our films competitive that we see in foreign films, and give the extra 'wow' effect, cost money, Nollywood needs good funding. Funding and good planning will make our films great.'
Speaking on production ability of Muraina, Samuel 'Bigsam' Olatunji, a film maker of note who has his jobs across many platforms, said Muraina is an asset to any production team. 'I like his commitment and how he ensures that you get value for every penny and takes care of the crew member. I am glad our paths crossed. He understands production and the most important thing is that he understands film. It will be difficult for any crew member to play a fast one on Wale. And he understands the psychology of treating actors right'.
Wale Osagie Muraina who studies at University of Benin is born of a Yoruba dad from Ijebu and an Edo woman. He grew up in Benin and has a Yoruba heritage from Ijebu. He presently lives in Lagos.
UK-based Actress, Oluwajuwon QUADRI to give marriage a second chance?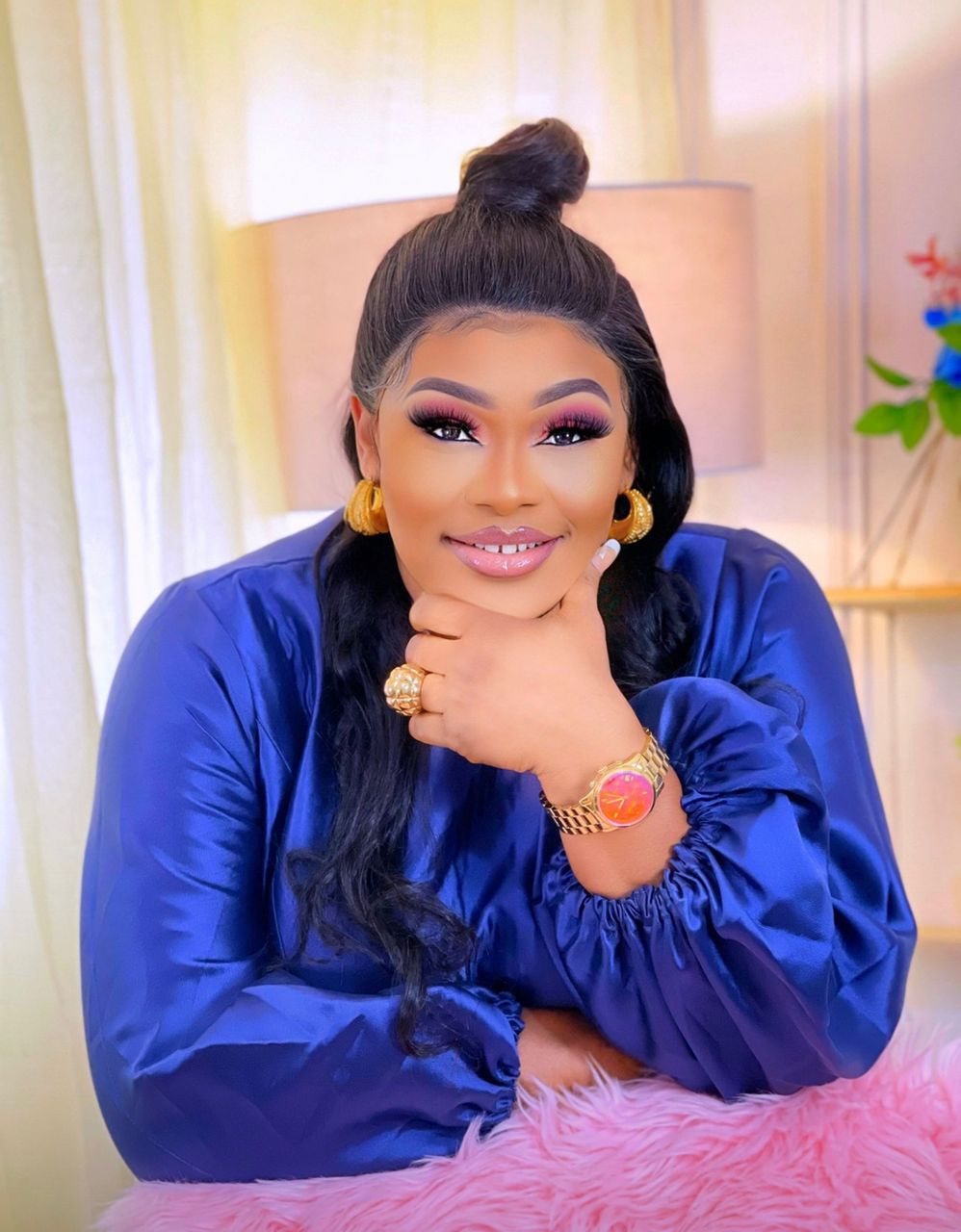 UK-based Actress, Oluwajuwon QUADRI to give marriage a second chance?
By Olorunfemi Adejuyigbe
This might be the moment of joy for one of Nollywood favourite actors, Oluwajuwon Quadri as she is about to give marriage a second chance.
The mother of one who is based in UK, recently posted a picture ring on her micro-blogging page; Instagram with caption 'marriage again..!' but those who are close to her in the Queensland disclosed that actress who has been rumoured to have intimate relationship with ace actor Femi Adebayo is indeed giving marriage another shoot.
According a source in UK, juwon is in a serious relationship with a UK-based businessman and she flaunted it at her last movie premier; Jibola, which hosted numbers dignitaries here in London.
The actress fondly called Juwon is a producer with many film productions to her credit such as 'Okan Mi' 'Fikemi,' 'Igboran,' 'Etan,' 'Adanwo nla,' 'Ewawumi,' 'Orun,' 'Odun marun,' 'Tianshi,' 'Secret of tomorrow,' 'Eku Imura.'
Oluwajuwon who is the CEO of TGL Logistics company based in London, gained prominence after the release of her debut film as a producer, 'Okan mi,' in 2014.
She has remained a positive force on the scene.