Encomiums as Elder Afolabi Dare Silas joins Septuagenarians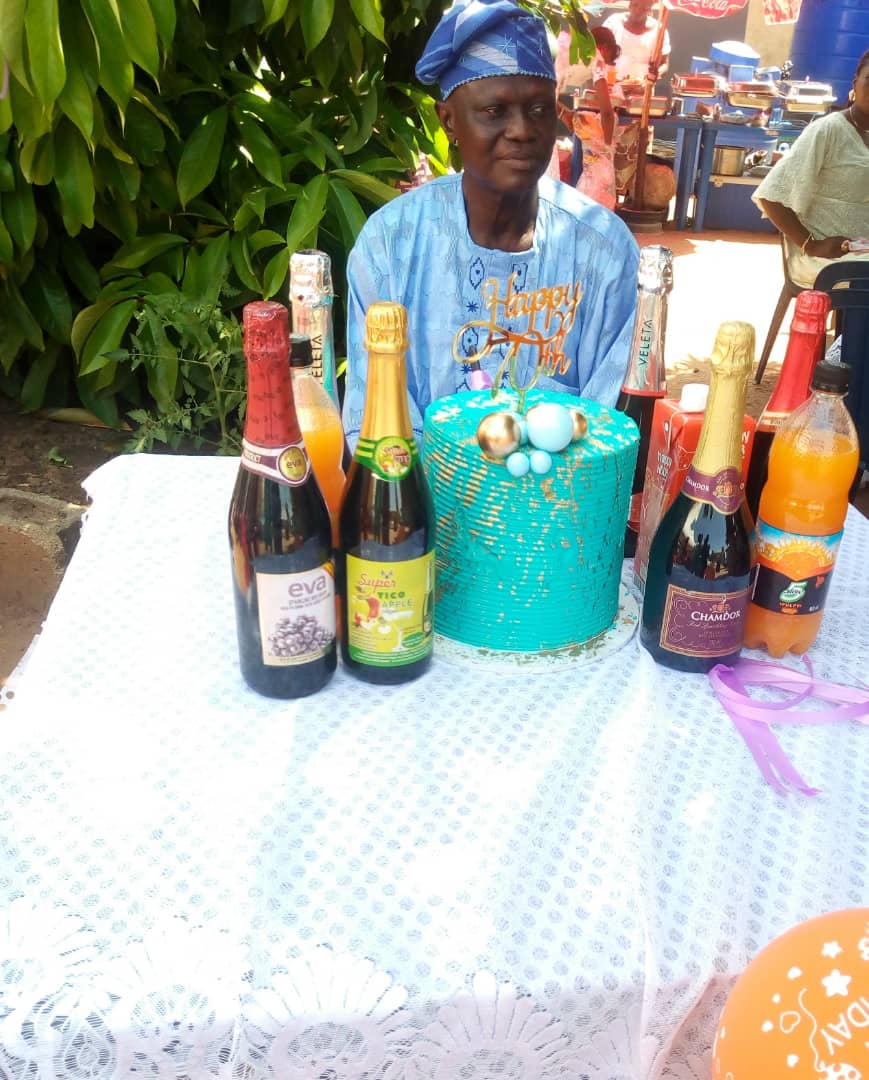 Encomiums as Elder Afolabi Dare Silas joins Septuagenarians
By Ifeoma Ikem
Recently friends and well wishers gathered to pour encomiums to the former chairman, National Union of Food Beverages and Tobacco Employers ,Apapa plant, Elder Silas Dare Afolabi as he turned 70.
Recounting on the Lord's blessings on him, Afolabi blessed God for keeping him to attain age of 70.
He said that right from his youthful days everyone wanted him to be his or her leader even as he joined Coca cola Plc same thing continued and he was elected as the unit union chairman in his absence.
He stated that he was elected as the unit Union chairman in his absence due to the cordial relationship he had with his colleagues and supervisors.
"It was during our first tenure of three years that we achieved the free three square meal in the canteen which started in Apapa plant and spread to other plants.
" Because I was strict in decision making, the then management of coca cola invited me to cooperate with them while promising me promotion.
"I vividly told them that if my promotion will come by merit I will accept but if it's because of the union activities that I don't need it, and at the end I was not promoted.
"My subordinate who happened to be a junior staff under me as a cleaner was promoted into the position of supervisor and was receiving the salary of a supervisor.
"To be honest, as a human being I had to resign from Coca – cola, threw in the towel from the union activities and continued to serve my God.
" Although, for the seven years that I was the union chairman everyone felt my impact and everybody was happy," he added.
Elder Johnson Ogungbemi,a civil servant described Afolabi as an enigma and a courageous fighter, who always stood for the truth.
"I have followed him right from the youth station in my church, he is a disciplinarian, cares for everyone and want people around him to be happy".
A resident, who gave her name as Mrs Wale Akinboswale said Afolabi is an exceptional and a wonderful father.
"I have known him for the past 10years now, he makes sure people around him have equal share in whatever he has no matter how little it is .
"He is a vibrant person who will go out for what he believes in, he lives very simple, always there at any point in time to help.
"I pray that almighty God will give him more years, peace and keep him in good health", she added.
Mrs Oluwaranti Majofojodu, Mr Afolabi's daughter gave God the glory for sustaining her father's life.
According to her, 'my dad has faced many challenges in life, many attacks, enemies wanted to cut his life short but today it's the Lord's doing.
"Though, when God says yes nobody can say no, it's only God that gives life, as a human you can only try but all power belong to God, I wish him 80,90 years and more in Jesus name, she added.
#InaugurationDay: Actress Doyin Aggrey advises Tinubu on national unity, economic empowerment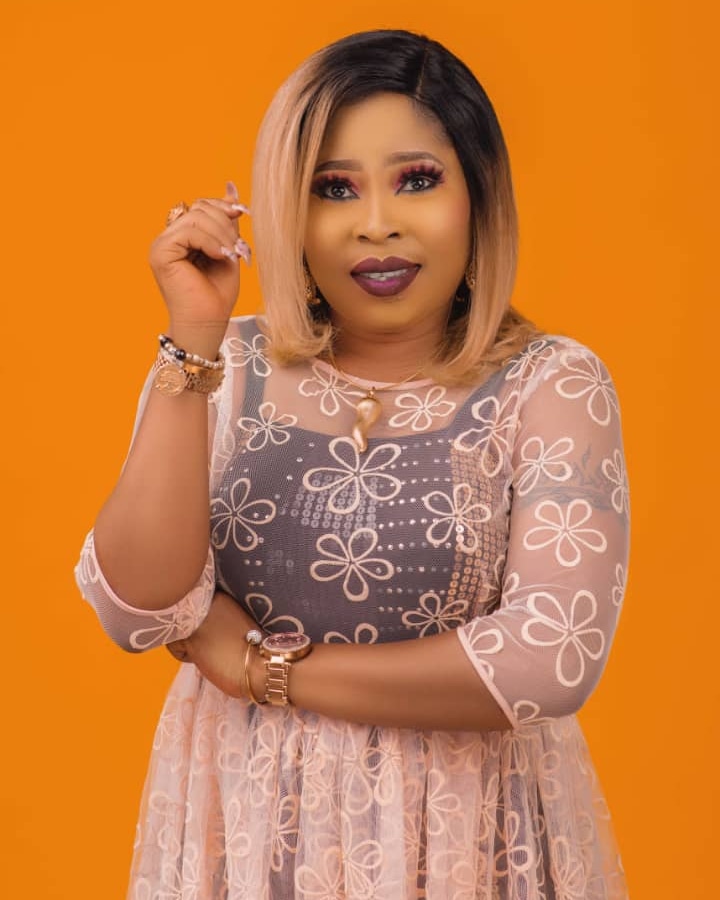 #InaugurationDay: Actress Doyin Aggrey advises Tinubu on national unity, economic empowerment
Veteran Nollywood actress cum producer, Doyin Aggrey has joined millions of people all over the world to congratulate the newly sworn-in president of Nigeria, Senator Bola Ahmed Tinubu.
Aggrey, who has excelled as a movie producer and TV presenter, commended Tinubu on taking up the responsibility of leading a complex nation like Nigeria, and expressed optimism that the new government would bring some soothing relief to the pains of Nigerians.
She hinted that a government of national unity will build a cohesive society where all citizens can thrive, adding that the new President and his team should focus on initiatives that promote economic growth and development, such as job creation, entrepreneurship support, and investment in critical sectors.
Her full statement reads:
Dear Bola Ahmed Tinubu and the APC,
Warm greetings to you on this momentous occasion of your inauguration! As an actress and TV presenter, I have witnessed the power of leadership and the impact it can have on a nation. I would like to extend my heartfelt congratulations to you and your party, the APC, as you embark on this important journey of governing our beloved country, Nigeria.
First and foremost, I commend you for taking on this responsibility. Leading a nation is a complex task that requires wisdom, vision, and a deep understanding of the needs and aspirations of the people. I hope that you will embrace this opportunity to serve with humility, integrity, and a genuine commitment to the welfare of all Nigerians.
To make our country better, I would like to offer a few suggestions that may help guide your actions and decisions:
1. Unity and Inclusivity: Nigeria is a diverse nation with various ethnic, cultural, and religious backgrounds. Promote unity and inclusivity by fostering an environment where every Nigerian feels valued and represented. Seek to bridge gaps, promote dialogue, and build a cohesive society where all citizens can thrive.
2. Economic Empowerment: Focus on initiatives that promote economic growth and development, such as job creation, entrepreneurship support, and investment in critical sectors. Implement policies that attract local and foreign investments, empower small and medium enterprises, and alleviate poverty through sustainable economic strategies.
3. Education and Skills Development: Recognize the pivotal role education plays in nation-building. Prioritize investments in quality education, ensuring that it is accessible to all Nigerians. Promote vocational training and skills development programs that equip our youth for the demands of the modern world.
4. Infrastructure Development: Address the pressing issue of infrastructure in Nigeria. Improve transportation networks, power supply, healthcare facilities, and access to clean water. Sustainable infrastructure development will stimulate economic growth, enhance living standards, and promote overall well-being.
5. Good Governance and Anti-Corruption: Uphold the principles of good governance, transparency, and accountability. Combat corruption at all levels of society and ensure that public resources are utilized for the benefit of the people. Strengthen institutions that promote the rule of law and protect the rights of every Nigerian.
6. Environmental Sustainability: Recognize the importance of environmental conservation and sustainable development. Implement policies that promote renewable energy, protect natural resources, and mitigate the effects of climate change. Aim for a greener and more sustainable Nigeria for future generations.
These suggestions are by no means exhaustive, but I believe they reflect some of the key areas that require attention to foster positive change and progress in our great nation.
Once again, congratulations on your inauguration! I sincerely hope that you and the APC will lead Nigeria towards a brighter future. As an actress and TV presenter, I am committed to using my platform to promote the values of unity, progress, and social change.
Wishing you wisdom, strength, and the courage to make decisions that will uplift the lives of all Nigerians.
Lancelot Imasuen's travelling student film festival berths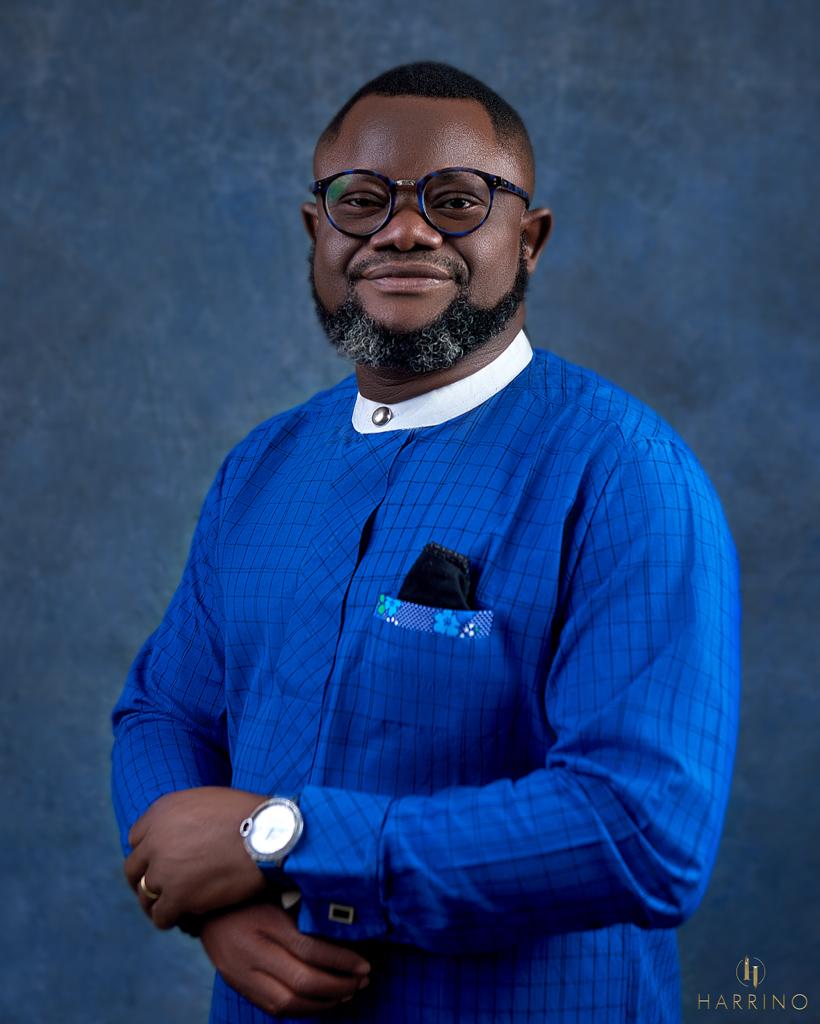 Lancelot Imasuen's travelling student film festival berths
Six years after he established the famous Benin Film Academy in collaboration with Igebinedon University, Okada in 2017, Lancelot Imasuen has recorded yet another milestone as the maiden edition of his newly founded travelling film festival better known as International Student Film Festival holds soon.
According to the founder and CEO,the festival will be hosted yearly on campuses within and outside the shores of Nigeria.
Interested students of film and theatre arts are advised to embrace and anticipate this exclusive festival design to celebrate them , they should submit their entries, whose length limit will not be more than 20 to 40 minutes for short films, and 45 minutes and above for full length for Feature Film respectively.and in all genre of filmmaking,
Lined up activities include film screening ,workshops and seminars by industry greats from within and outside the country as well as awards presentations, certificate of participation and deserving prizes to filmmakers during the film festival event.
Dr Charles Okwuowulu of Alex Ekwueme Federal University Ndufu Alike Ikwo Ebonyi State, has been announced as the jury head . Other members include Dr Folakemi Ogungbe, a lecturer at National Film Institution, Jos, Richard Liloma (film lecturer/ filmmaker), Dr Finest Uwaoma Nwazue (filmlecturer/filmmaker), Sarah Nana Baawah Kuntoh of the University of Media Arts and communication, Nafti campus, Ghana, and Joseph Aketema,who's also of University.
The likes of Prof Jude Akudonobi of University of California, Professor Emmanuel Emasealu, Professor Barclays F. Ayakoroma, Professor Osakue Stevenson-Omoera also have been appointed as members of the advisory board of the festival.
Explaining the idea behind the festival, the popular and multiple awards globally travelled film director said setting up ISFF is in line with his avowed passion for grooming and empowering the youths of this country.
For the 'Gvnor' as he's fondly called by his colleagues and fans, setting up of ISFF will not only help to strengthen the capacity of the country's film industry, but also, it will give emerging filmmakers a sense of belonging.
"The International student film festival is aimed to continue to impart the younger generation of interested filmmakers, It's also in line with my avowed passion for youth empowerment and giving back to the society that made me who I am today," the respected film director stated.
Dr Seyi Ogungbesan, Head of department Theatre and film studies department Igbinedon university Okada. will be the Chief host of the festival, the Vice Chancellor, of the institution, Prof Lawrence Ikechukwu Ezemonye, PhD, FAS is the festival Grand patron.
How Pro Kingsley prophesied Saint Obi, Murphy Afolabi's Death