EROCS SPORTSWEAR POISED TO IMPROVE OUR FOOTBALL CLUBS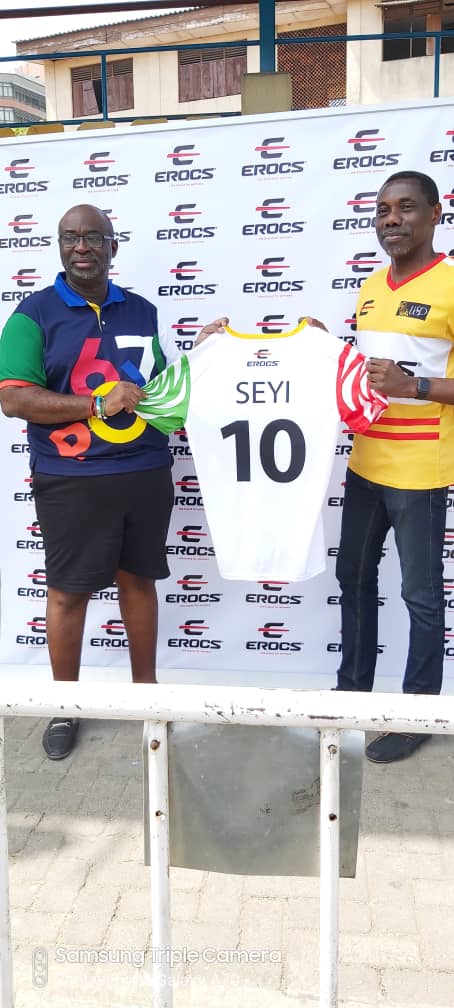 EROCS brand of sportswear has been unveiled in Lagos. The event was the Seyi Akinwunmi Charity Mini-Tournament, an annual fund raiser for indigent talented kids.

EROCS Sportswear was the official jersey brand for the tournament, using the event as a platform to formally introduce the brand.
EROCS offers a total branding package for football clubs, which includes brand identity development, marketing strategy and shirt partnership, providing a compelling win-win solution.
EROCS Jerseys are made with high quality material most ideal for professionals, are designed to meet the highest global standards and produced with precision. EROCS is ideal for football clubs and other sports bodies.
Speaking at the event, CEO of USP Brand Management and brand consultants to EROCS, Muyiwa Kayode says "We provide professional branding services including brand identity design, and brand promotional design. We provide high quality professional jerseys to clubs. We produce replica jerseys for sale to fans of the clubs and work to secure shirt sponsorship. EROCS is poised to raise the level of our local football clubs and improve their connection with the fans".