Ex Super Eagles Gaffer Gernot Rohr Sack Is Overdue
Ex Super Eagles Gaffer Gernot Rohr Sack Is Overdue
Only recently, a breath of fresh air blew across the Nigeria football landscape with the sacking of the ex Super Eagles Gaffer Gernot Rohr by the Nigeria football federation (NFF) which was long overdue.
Never in our football history have we had a coach like Gernot Rohr who for the over five years that he was in the saddle of managing our senior football team, displayed crass incompetence in team tactics, strategy and players selection that left one wondering what was the criteria adopted in assessing this misfit as qualified to be appointed as the Super Eagles gaffer in the first place?
Since his appointment as the senior national team manager in 2016, Gernot Rohr never impressed anyone except save for his employers and maybe those who engineered his appointment as the Super Eagles coach, because under his leadership, the national team became a dumping ground for unfit and misfit players.
To make matters worse despite all the support and encouragement he got from the football ruling house for the five years that he was in the saddle, Mr. Gernot Rohr continuously picked players without pedigree and didn't have a defining style of play of beautiful football and win matches even against less ranked national teams.
Under ex coach Gernot Rohr, our senior national team the Super Eagles became like in the words of ex chief of Army Staff (COAS) Lt. Gen. Salisu Ibrahim at his pulling out parade in 1994 on retirement from the Army, "One of anything goes".
As a football devotee, his period was the worst in our football history with mediocre display which made a lot of football enthusiasts to lose interest and confidence in our senior national football team unlike what obtained in the past when football was a religion in most homes in the country and a uniting factor. The Super Eagles became a team that any team can defeat, to our national shame.
If he is not picking the wrong players, he would be calling up old and disused tired legs to the national team, when there are over a thousand and one players both from the local league and diaspora leagues to play the different positions on the field.
Even the "established" players called up by Rohr without exception always churn out mediocre display which was characteristic of the team style of Rohr and at the end of the day, such unserious and disappointing players are always recalled for further matches just like that and one is left to wonder if there are other yardstick adopted for players call up and team selection other than merit and performance?
The incalculable damage done to our football by the tenure of ex Coach Gernot Rohr cannot be captured in a single write up like this and might take years to overcome, in view of the trauma that the man subjected our football to while his inglorious reign lasted. But be that as it may, the appointment of Augustine Eguavoen in temporary capacity following Rohr exit is a poor decision given his low capacity and capability which has been exposed on two previous occasions that he was in charge of the Super Eagles.
It saddens one that every time, in our national life, we take decisions on critical national issues that exposes us as a people who seems to have learnt nothing despite our age and experience, we behave more like the Galatians in the Holy Bible and the million naira question is, why are we like this?
As one joins millions of countrymen and women to celebrate the sack of Gernot Rohr and remove this scourge of his reign in our football, which was long overdue, one can only add his voice in calling on our football federation to quickly do the needful in appointing a technically sound and competent manager for the super Eagles for the tasks ahead rather than this low capacity and capability temporary manager of theirs who will only compound our football woes and infuriate public anger by his managership of the Super Eagles.
Kidnappers Releases former NFF officials, Sani Toro and Garba Yila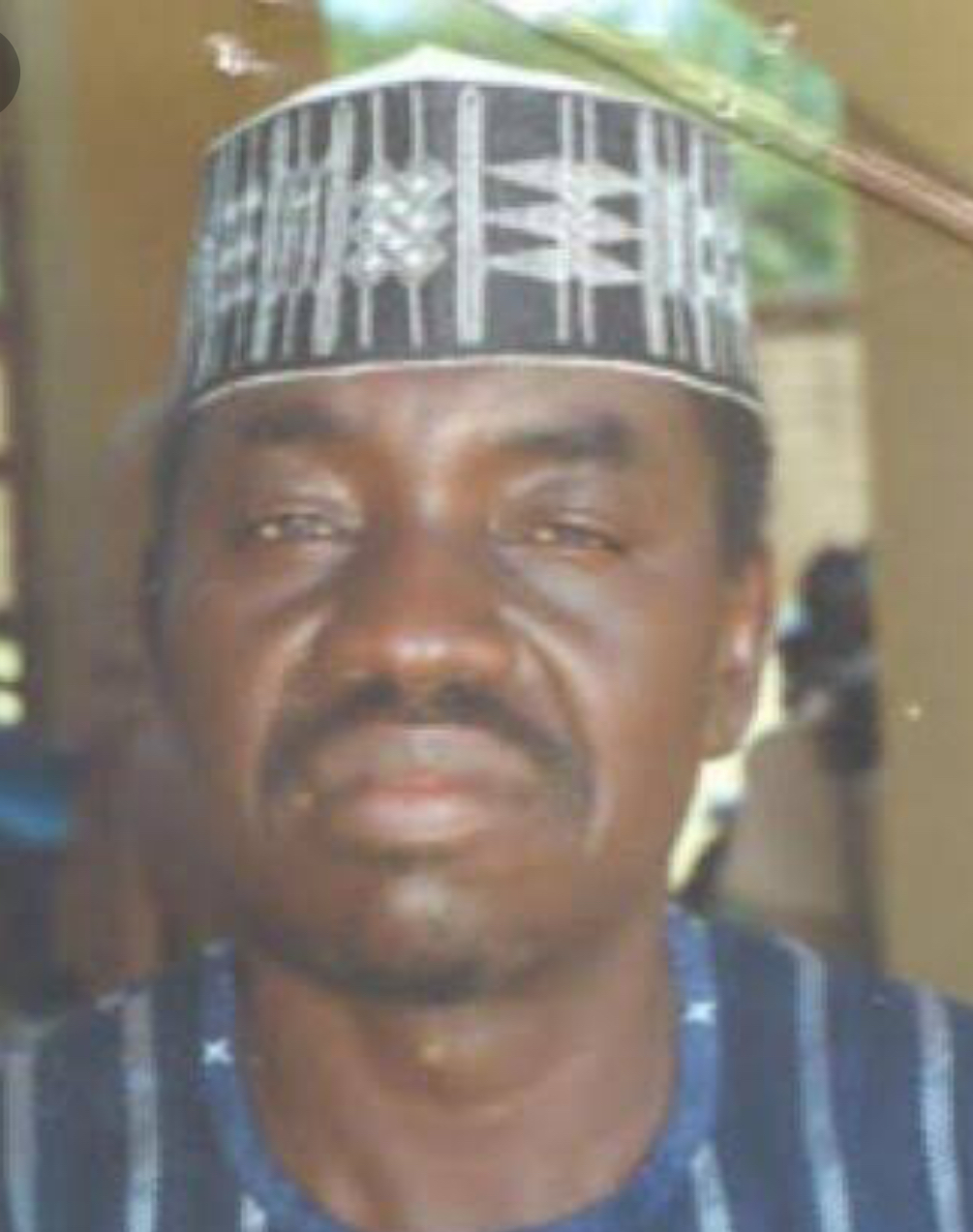 Kidnappers Releases former NFF officials, Sani Toro and Garba Yila
By Olorunfemi Adejuyigbe
Kidnappers have released a former Secretary of the Nigeria Football Federation, Alhaji Sani Toro, former Assistant Coach of the Nigeria Super Eagles, Garba Yila, and one of their friends, Alhaji Isa Jah, from captivity.
According to reports, Toro, Yila and their friend were kidnapped at a village around Akwanga in Nasarawa State.
They left Abuja at about 5.00pm on Saturday after attending the wedding of the son of a former NFF President, Aminu Maigari, and were kidnapped at about 7.30pm.
A family source had told our correspondent on Sunday that the kidnappers had contacted their host, Maigari, and demanded the sum of N150 million before releasing them.
It was unclear as of the time of filing this report if any ransom was paid before their release or not.
A family source confirmed their release to our Correspondent simply saying, "Yes, it's true. They were released this morning after the morning prayers at about 5.00 am. And they are all in good health condition."
The Bauchi State Police Command also confirmed their release.
The Police Public Relations Officer of the Command, Ahmed Wakil, a Superintendent of Police said, "They were released this morning."
When asked to give further details, he simply said, "That's all I can confirm to you."
Eunisell Boot: Mbaoma, Abdulazeez Intensify Goal Race As Five Players Hit Double Digits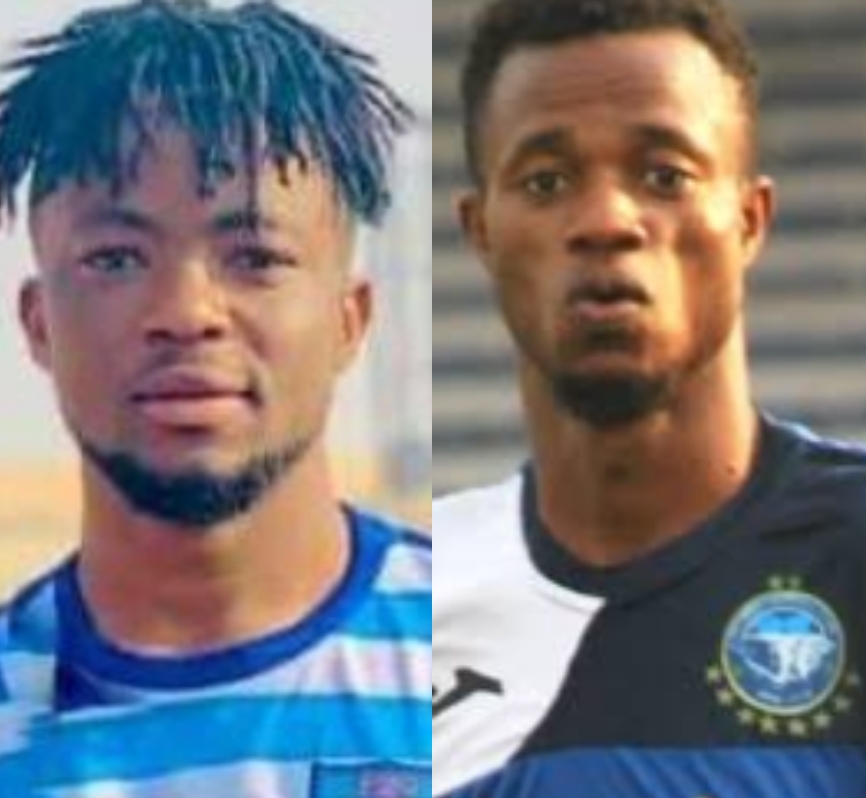 Eunisell Boot: Mbaoma, Abdulazeez Intensify Goal Race As Five Players Hit Double Digits
With ten more games before the season ends, five top players in the Nigeria Professional Football league (NPFL) have hit double digits with goals, as Victor Mbaoma of Enyimba and Gombe United star Yusuf Abdulazeez mount pressure on leading scorer, Ishaq Kayode.
The NPFL Goal king will at the end of season receive the Eunisell Boot award which carries a cash prize of 200,000-naira premium per goal.
With 28 games gone, NPFL's rave of the moment, Ishaq has netted 14 goals. Interestingly, Mbaoma who had just 6 goals a few matches ago now chases closely with 12 goals. Abdulazeez who had also scored only 6 goals as at match day 21 now boast of 11 to his credit, with both trailing the Rivers United striker closely.
In a media chat on Wednesday, an excited Mbaoma said, "I believe I can win the Eunisell Boot. My priority is to concentrate on scoring goals to help my team and I hope at the end it counts for me to win the Eunisell Boot."
He however added that he was not under any pressure whatsoever. "I only want to do my best and be better than I was yesterday. I want to score as many goals as possible because that's what complete my joy and basically help my team, " the 25-year-old former Remo Star and Akwa United striker insisted.
Mbaoma, who has been Enyimba's top scorer for two seasons has been the shinning light in the eight-time champion's squad with a total of 47 NPFL goals since he started his professional career with Remo Stars.
For Gombe United winger, Yussuf Abdulazeez, fans should expect more goals as he hopes to through that push his team to the top of the log.
"Of course, any striker will want to win the Eunisell Boot. Thank God I am still in the race for it so I will try and work harder if I can win it. I am not on any pressure presently I am just enjoying the games as they come, " the 20-year-old stated.
Rivers United forward Chijoke Akuneto has also netted 11 goals, with a double against MFM and a hat-trick against Akwa United, the first in the current season.
Meanwhile, Remo Star's Andy Okpe has also hit the double-digit bar with 10 goals while Ossy Martins of Enugu Rangers chases the pack with 9 goals with a few others on the 7 and 8 goals bars.
Eunisell Limited, sponsors of the Eunisell Boot award said the company was thrilled at the healthy competition and enthusiasm the award has ignited among Nigeria's top-flight league players.
'We are thrilled to see players in the local league double up their games in a bid to win the Eunisell Boot award. The determination, energy and drive among players to win the award bring out grit and resilience and raises the quality of play, goals and overall performance. Fans, players, supporters and all stakeholders will be happier for it," Chika Ikenga, Eunisell Managing Director stated.
"The initiative is a confirmation of Eunisell's commitment to the development of Nigerian football. The prestigious trophy and value will spur players into performing better. We believe in and are indeed proud to be associated with our home-grown stars," Ikenga added.
Previous winners of the prestigious Eunisell Boot have included Junior Lokosa, Ibrahim Sunusi, Mfon Udoh, Charles Atshimene and Silas Nwankwo.
Alhaji Ibrahim Gusau remains the best choice to lead NFF, Pinnick arrogance made him fail – Primate Ayodele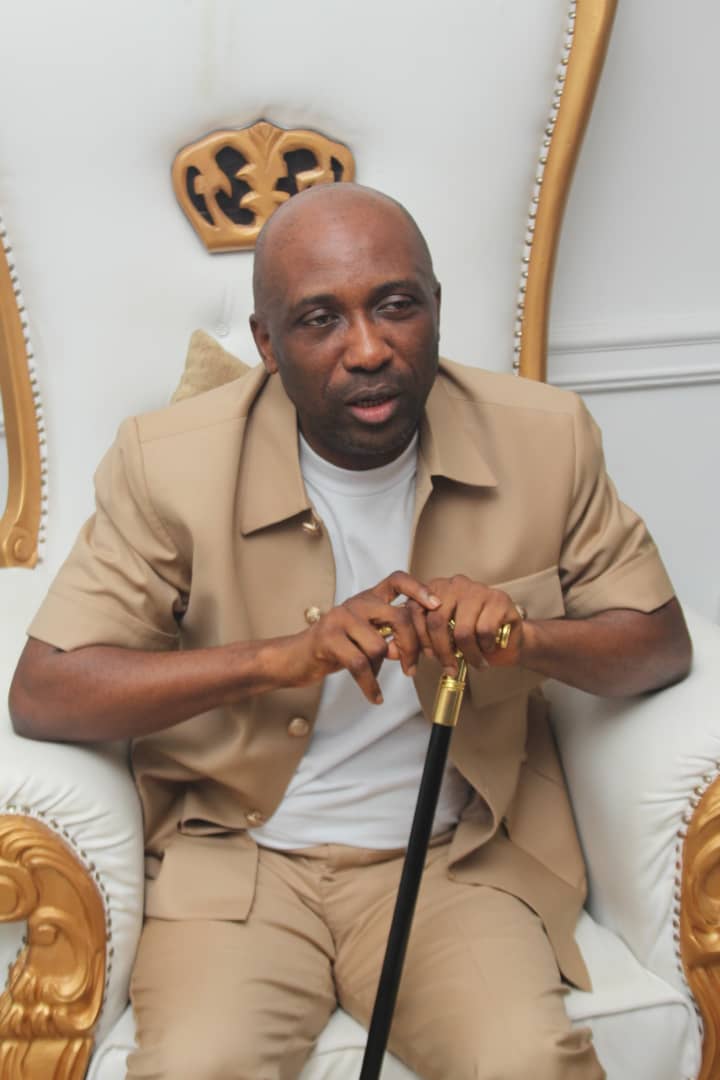 Alhaji Ibrahim Gusau remains the best choice to lead NFF, Pinnick arrogance made him fail – Primate Ayodele
By Samson Olajide
It's no longer news that the Super Eagles of Nigeria failed to qualify for the Qatar 2022 World Cup as Ghana knocked them out through the away goal rule.
The leader of INRI Evangelical Spiritual Church, Oke-afa Ejigbo, Primate Elijah Ayodele has dropped another prophetic bombshell and this time, it has to do with the next president of the Nigeria Football Federation.
He revealed that Alhaji Ibrahim Gusau is the right choice to lead the NFF as the present President, Amaju Melvin Pinnick has decided not to seek reelection citing family issues.
Primate Elijah Ayodele encouraged Nigerians to consult the Almighty God to provide the best person to lead the NFF, stating that God told him only Alhaji Ibrahim Gusau is the right person to preside over the affairs of the NFF.
The religious leader also said the likes of the League Management Company chairman, Shehu Dikko, 1st vice chairman of NFF and Chairman Lagos State Football Association (LSFA) Barrister Seyi Akinwunmi are not fit to lead the Glass House reinstating that only Alhaji Ibrahim Gusau fits the role because of his wide acceptability all over the country and humility.
Primary Ayodele further added that, Amaju Melvin Pinnick failed as NFF president because he is arrogant, greedy and berates God.
Furthermore, He revealed that he does not know Alhaji Ibrahim Gusau from anywhere and never met him before but he is just revealing what God told him.