Family accuses Army of seizing its 58-acre land ….oil bunkering, shady deals going on there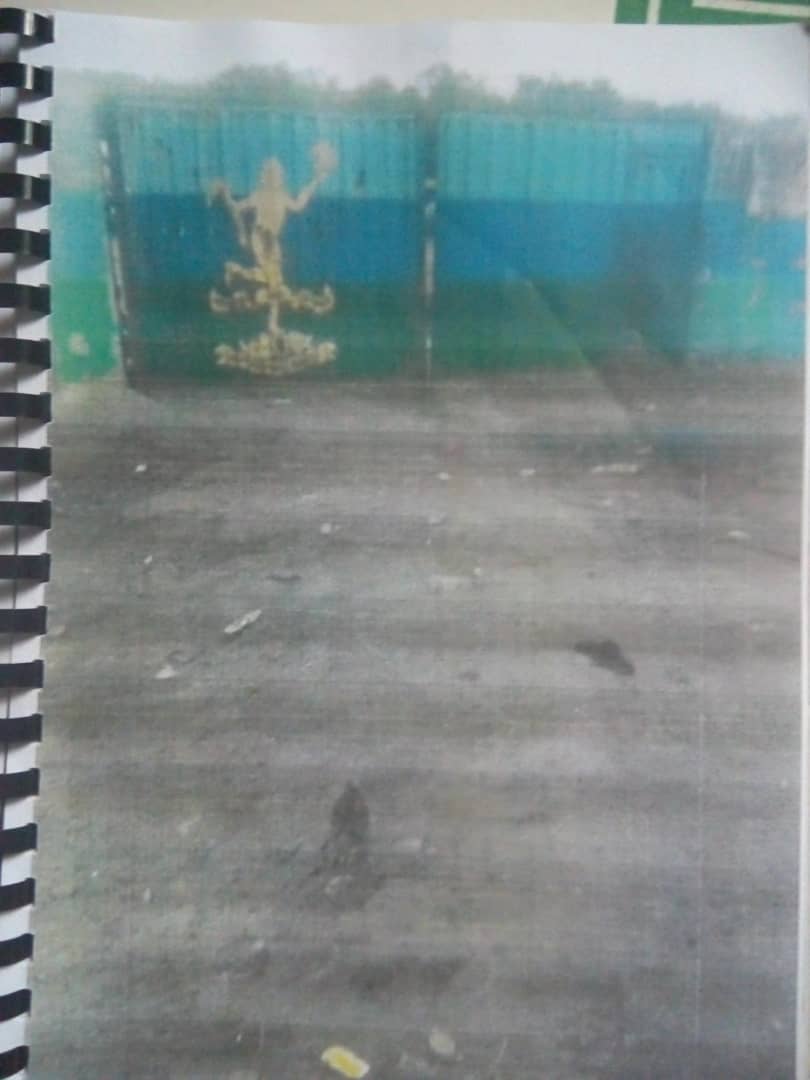 By Ifeoma Ikem
The St. Mathew Daniel family of Ajeromi Ifelodun council area has accused the Nigerian Army of forcefully taking over its 58-acre Gazetted land situated near 56 Signal Command, Army Barracks, Mile 2, Ajegunle in Lagos State and trading on it through proxies doing illegal businesses despite standing court order.
The family also claimed the Army by its action had denied it as well as lawful tenants access to develop the land.
But the Army denied the claims, insisting the land belongs to it.
Speaking through chairman of the grandchildren of St. Mathew Daniel Family, Mr Agboola Anjou and lawyer,
Remi Atoyebi of Matanmi Chamber, the family said trouble began sometime in 1984 when the security agency seized its 627-hectare property, which the supreme court noted as belonging to the family when it sought redress.
"The Supreme Court of Nigeria gave the land to the family in a judgment delivered on 28th of February, 1986 by Justice Dahunsi Oluggbemi Coker in suit number SC.80/1984 and was unanimously adopted by other members of the panel namely: Justices Anthony NnanezieAniagolu, Augustine Nnamani, Mohammed Uwais, Adolphus Godwin Karibi-whyte, SaiduKawu and Chukwudipu Oputa."
But the victory was short-lived as not long after the verdict and members of the family began to share the property, the Army encroached on and seized the said 58 acres of land, which necessitated going before the Justice A. Ade Alabi of the Lagos High court sitting in Ikeja in 1991.
.
"The 58-hectare land is a subject of Lagos State High Court decision. After that judgment, which ordered the Army to relinquish the land but as people of power, they decided to fence off 58 acres illegally. The court also ordered the army to pay our family some compensation in the sum of N20 million in 1993 for illegally encroaching on the land which they paid.
"However, they fenced an extra 58 acres and the court ordered them to give it back to the family, which they refused," the family told newsmen.
According to the family, after the central bank paid it compensation in 1996 and made a public show of giving back the land back on November 30, 2011 under the command of Major Gen. S. E. Asemota, the Army had since reneged, refusing to comply with the court order to vacate the land.
Instead it had since been trading on the land through illegitimate proxies involved in shady deals, who pay it royalties monthly, it was alleged.
Citing one Mr Adekunle dealing in oil, said to be a relative of a former Lagos Central senator and one Mr Success among several other trespassers using the cover of the Army to engage in illegal bunkering from a pipeline running alongside the property amid other shady dealings, the family urged the government and other relevant authorities to intervene immediately in the intereSt of peace, equity, fairplay and justice.