FIRST BANK OF NIGERIA LIMITED PARTNERS CFA SOCIETY NIGERIA TO HOST ITS ANNUAL FLAGSHIP EVENT, THE UNIVERSITIES ETHICS CHALLENGE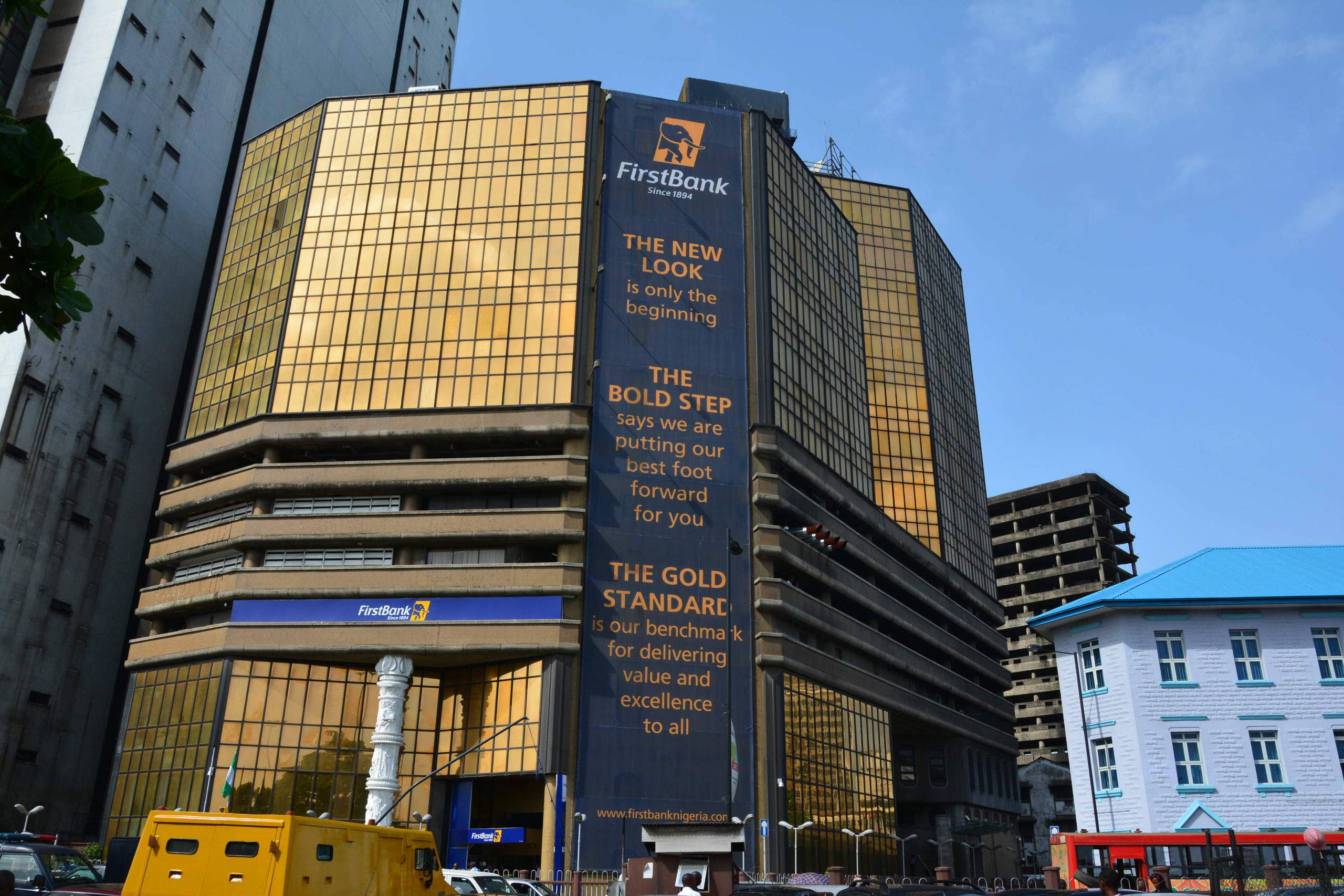 FIRST BANK OF NIGERIA LIMITED PARTNERS CFA SOCIETY NIGERIA TO HOST ITS ANNUAL FLAGSHIP EVENT, THE UNIVERSITIES ETHICS CHALLENGE
First Bank of Nigeria Limited, Nigeria's premier and leading financial inclusion services provider has announced its partnership with CFA Society Nigeria to host its annual flagship event, the Universities Ethics Challenge final, scheduled to hold at Radisson Blu Hotel, Victoria Island Lagos on Saturday, 29 October 2022.
The Universities Ethics Challenge is designed to increase students' awareness of the ethical dilemmas and issues they may face when they become finance and investment management professionals. During the Ethics Challenge, students are given adapted real life ethics case studies to analyze and evaluate ethical issues raised, then make recommendations and present same to a panel of judges from whom they field questions relating to the case presented.
The judges for the 2022 edition of the annual challenge include Oluropo Okunmuyide, Head, Litigation & Dispute Resolution, First Bank of Nigeria Ltd; Taiwo Olatunji, CFA, Head, Investment Banking, Coronation Merchant Bank; Tomilola Olakiigbe, CFA, Head Finance, All-On Energy; Eno Atoyebi, CFA, Managing Director, Valualliance Asset Management and Kazeem Alimi, CFA, Head Secondary Markets, NGX Limited.
22 Universities registered and onboarded for the Challenge which kicked off in May, 2022. Subsequently, 13 Universities, comprising 3 from the North and 10 from the South participated in the regional rounds. The schools included Abia State University, Ahmadu Below University, Zaria, Clifford University, Coal City University, Covenant University, Madonna University, Obafemi Awolowo University and the University of Abuja. Others were the University of Benin, the University of Ilorin, the University of Lagos, the University of Nigeria, Nsukka and the University of Port Harcourt.
Following a stiffly contested and rigorous semi-finals, 4 of these schools namely: Obafemi Awolowo University, University of Lagos, University of Nigeria, Nsukka and University of Port Harcourt advanced to the grand finale.
According to Ibukun Oyedeji, CFA, the President of CFA Society Nigeria, "strong ethics and high standards of professional conduct play a vital role in the integrity and ongoing success of the investment industry. As new talent joins the professional ranks, it is important that they do so with a commitment to operate according to these principles. Therefore, CFA Society Nigeria whose mission is to promote the highest standards of investment practice in Nigeria hosts this annual Ethics Challenge with the support of First Bank Nigeria Ltd to give university students a unique opportunity to learn about and apply the principles of the CFA Institute Code of Ethics and Standards of Professional Conduct. A more ethical investment profession starts here!"
Expressing her delight at the forthcoming event, Folake Ani-Mumuney, Group Head, Marketing & Corporate Communications, FirstBank said: "Our sponsorship of the annual CFA Society Nigeria Ethics Challenge competition is one of the ways we contribute to youth empowerment. We commend the CFA Society for its continued commitment to this initiative.
As a financial institution that focuses on nation building, the relevance of ethical practices is demonstrated in our embedded policies and processes, in the initiatives we support such as Samuel Asabia Chair in Business Ethics in University of Lagos. This is because we know that ethical practices are beneficial to finance and investment professionals including all market participants and stakeholders which leads to increased investor confidence in global financial markets," she concluded.
About CFA Society Nigeria
Founded in 2013, CFA Society Nigeria is part of the worldwide network of CFA Institute member societies that lead the investment profession globally by promoting the highest standards of ethics, education, and professional excellence for the ultimate benefit of society.
CFA Society Nigeria represents the interests of 400+ investment professionals in Nigeria through advocacy, education, events, and professional development. CFA Institute, the global association of investment professionals, sets the standard for professional excellence and credentials and is a champion of ethical behavior in investment markets and a respected source of knowledge in the global financial community. There are more than 160,000 CFA charterholders worldwide in 164 markets and currently there are 1300+ registered CFA Candidates in Nigeria.
About FirstBank
First Bank of Nigeria Limited (FirstBank) is the premier Bank in West Africa and the leading financial inclusion services provider in Nigeria for over 128 years.
With over 750 business locations and over 189,000 Banking Agents spread across 99% of the 774 Local Government Areas in Nigeria, FirstBank provides a comprehensive range of retail and corporate financial services to serve its over 30 million customers. The Bank has an international presence through its subsidiaries, FBNBank (UK) Limited in London and Paris, FBNBank in the Republic of Congo, Ghana, The Gambia, Guinea, Sierra-Leone and Senegal, as well as a Representative Office in Beijing.
The Bank has been handy at promoting digital payment in the country and has issued over 10million cards, the first bank to achieve such a milestone in the country. FirstBank's cashless transaction drive extends to having more than 12million people on its USSD Quick Banking service through the nationally renowned *894# Banking code and over 4.5 million people on FirstMobile platform.
Since its establishment in 1894, FirstBank has consistently built relationships with customers focusing on the fundamentals of good corporate governance, strong liquidity, optimised risk management and leadership. Over the years, the Bank has led the financing of private investment in infrastructure development in the Nigerian economy by playing key roles in the Federal Government's privatisation and commercialisation schemes. With its global reach, FirstBank provides prospective investors wishing to explore the vast business opportunities that are available in Nigeria, an internationally competitive world-class brand and a credible financial partner.
FirstBank has been named "Most Valuable Bank Brand in Nigeria" six times in a row (2011 – 2016) by the globally renowned "The Banker Magazine" of the Financial Times Group; "Best Retail Bank in Nigeria" for seven consecutive years (2011 – 2017) by the Asian Banker International Excellence in Retail Financial Services Awards and "Best Bank in Nigeria" by Global Finance for 15 years. Our brand purpose is always to put customers, partners and stakeholders at the heart of our business, even as we standardise customer experience and excellence in financial solutions across sub-Saharan Africa, in consonance with our brand vision "To be the partner of the first choice in building your future". Our brand promise is always to deliver the ultimate "gold standard" of value and excellence. This commitment is anchored on our inherent values of passion, partnership and people, to position You First in every respect.
HACKAHOLICS DIGITAL SUMMIT 2023: WEMA BANK LAUNCHES AFRICA'S LARGEST GATHERING OF INNOVATORS, DISRUPTORS, REGULATORS, POLICYMAKERS, INVESTORS & CUSTOMERS IN THE DIGITAL SPACE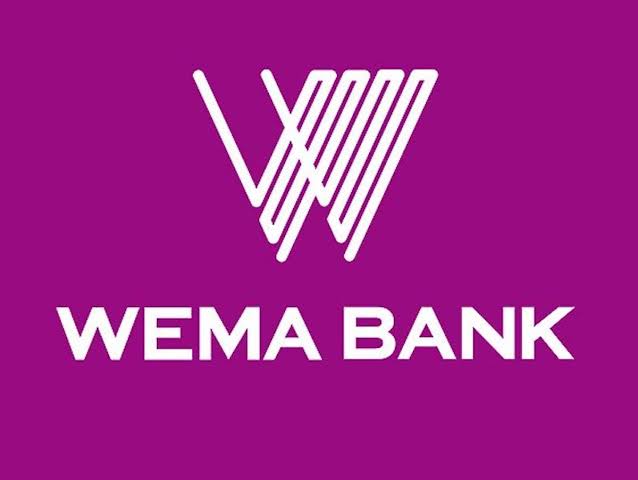 HACKAHOLICS DIGITAL SUMMIT 2023: WEMA BANK LAUNCHES AFRICA'S LARGEST GATHERING OF INNOVATORS, DISRUPTORS, REGULATORS, POLICYMAKERS, INVESTORS & CUSTOMERS IN THE DIGITAL SPACE
Wema Bank, Nigeria's most innovative bank and pioneer of Africa's first fully digital bank, ALAT, has announced the launch of the Hackaholics Digital Summit 2023, Africa's largest gathering of innovators, disruptors, regulators, policymakers, investors & customers in the digital space.
This groundbreaking summit will serve as a hub for sharing cutting-edge insights, trends, and best practices in the tech industry towards the positive transformation of technology and innovation not just in Nigeria but across the African continent.
In 2019, Wema Bank introduced Hackaholics, a dedicated initiative targeting youth and startups. Its mission is to provide a stage for entrepreneurs and innovators with transformative, tech-driven concepts to bring their ideas to fruition and refine their skills. The 4th edition of Hackaholics, launched in April 2023, involved several months-long journey to top Nigerian universities to identify and nurture talented students with creative ideas. These students were afforded the opportunity to collaborate, enhance their skills, and actualize their unique concepts through technology. The Hackaholics Digital Summit will host both the grand finale of Hackaholics 4.0 and the inaugural edition of the digital summit.
The Hackaholics Digital Summit 2023 is scheduled for October 6, 2023, in Lagos, Nigeria, under the theme "Re-Imagine: Disrupting the Ecosystem for Scale." This multifaceted event commences with the launch of the Hackaholics Digital Summit and concludes with the exciting grand finale of Hackaholics 4.0. During this grand event, the standout teams from the competition will showcase their innovations, contending for the prestigious titles of Hackaholics 4.0 winners.
Notably, the winning team will receive a grant of N10,000,000 worth of prizes, the first runner-up N7,000,000 worth of prizes, the second runner-up N5,000,000 worth of prizes, while a special N3,000,000 grant is reserved exclusively for a female-led team. Additionally, a N15,000,000 grant will be allocated to University STEM endowment.
The Digital Summit will further encompass an array of simultaneous master classes, providing attendees with the opportunity to witness the emergence of Africa's technological future while gaining invaluable insights from renowned experts. These masterclasses will delve into topics such as "The Future of Financial Services," "Venture Capital and Funding Viable Innovation for Scale," and "Strategic Technology for Impact & Societal Change: Transforming Today & Tomorrow's World."
Attendance to this prestigious event is by invitation only; however, interested customers and technology enthusiasts can secure a spot at the Wema Bank Hackaholics Digital Summit 2023 by registering at https://hackaholics.wemabank.com/digital-summit.
Don't miss the chance to be part of this exceptional gathering, charting the course for the future of technology in Africa.
Breaking! Tinubu Appoints Yemi Cardoso New CBN Governor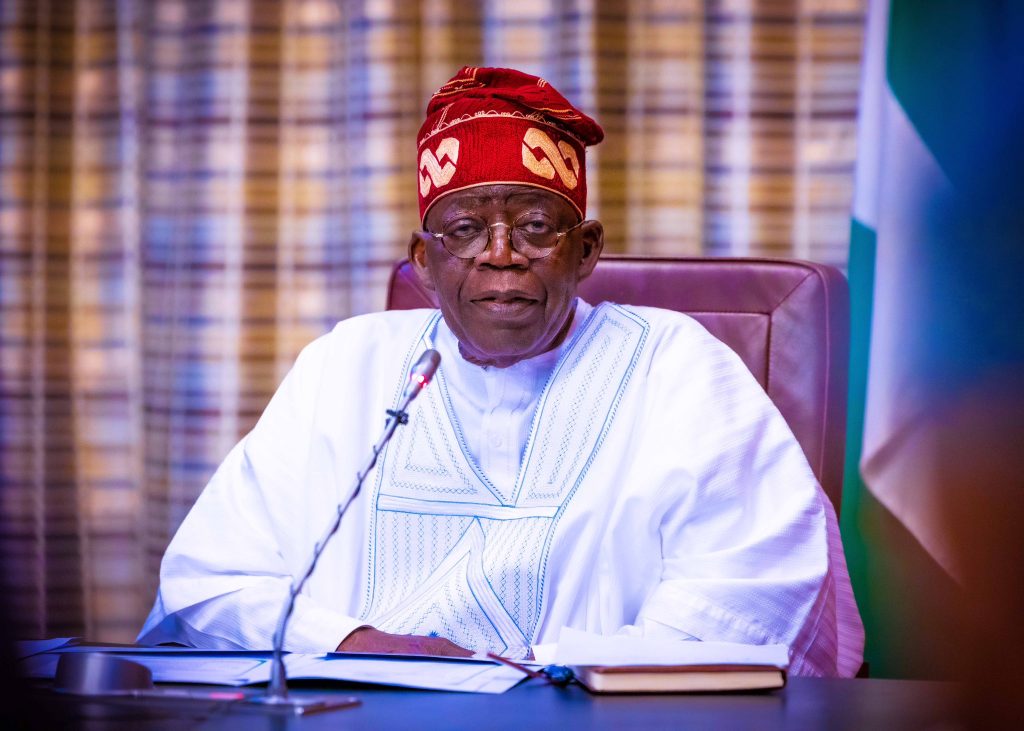 PRESIDENT TINUBU NOMINATES NEW CBN GOVERNOR AND MANAGEMENT TEAM FOR SENATE SCREENING AND CONFIRMATION
Sahara Weekly Reports That President Bola Tinubu has approved the nomination of Dr. Olayemi Michael Cardoso to serve as the new Governor of the Central Bank of Nigeria (CBN), for a term of five (5) years at the first instance, pending his confirmation by the Nigerian Senate.
This directive is in conformity with Section 8 (1) of the Central Bank of Nigeria Act, 2007, which vests in the President of the Federal Republic of Nigeria, the authority to appoint the Governor and Four (4) Deputy Governors for the Central Bank of Nigeria (CBN), subject to confirmation by the Senate of the Federal Republic of Nigeria.
Furthermore, President Bola Tinubu has approved the nomination of four new Deputy Governors of the Central Bank of Nigeria (CBN), for a term of five (5) years at the first instance, pending their confirmation by the Nigerian Senate, as listed below:
(1) Mrs. Emem Nnana Usoro
(2) Mr. Muhammad Sani Abdullahi Dattijo
(3) Mr. Philip Ikeazor
(4) Dr. Bala M. Bello
In line with President Bola Tinubu's Renewed Hope agenda, the President expects the above listed nominees to successfully implement critical reforms at the Central Bank of Nigeria, which will enhance the confidence of Nigerians and international partners in the restructuring of the Nigerian economy toward sustainable growth and prosperity for all.
Chief Ajuri Ngelale
Special Adviser to the President
(Media & Publicity)
September 15, 2023
ZENITH BANK DELIVERS PHENOMENAL TRIPLE-DIGIT GROWTH IN TOPLINE AND BOTTOMLINE IN H1 2023 RESULT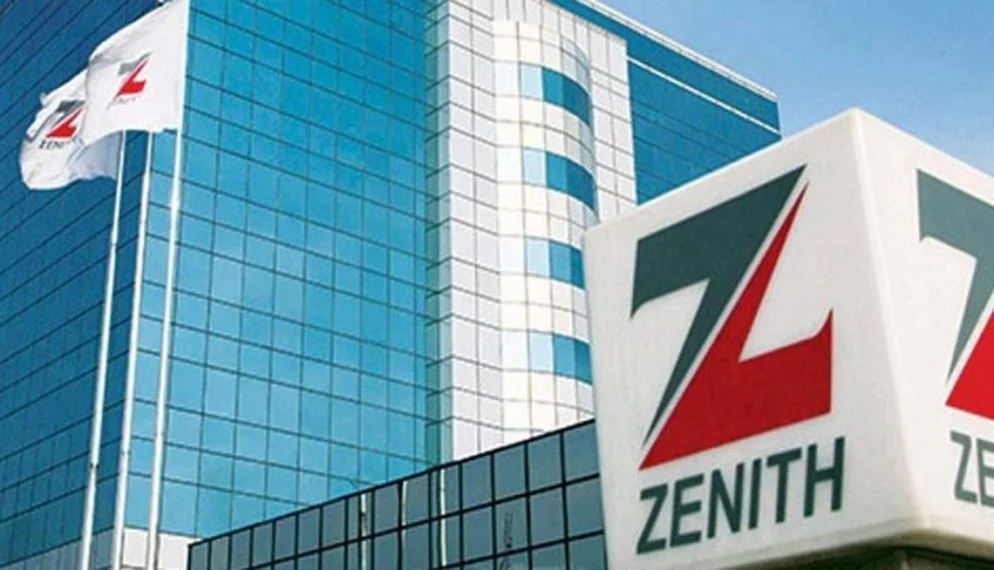 ZENITH BANK DELIVERS PHENOMENAL TRIPLE-DIGIT GROWTH IN TOPLINE AND BOTTOMLINE IN H1 2023 RESULT
Sahara Weekly Reports That Zenith Bank Plc has announced its audited results for the half-year ended 30 June 2023, recording an astounding triple-digit growth of 139% in gross earnings from N404.8 billion reported in H1 2022 to N967.3 billion in H1 2023. This is a clear demonstration of its resilience and strong market share despite a very challenging macroeconomic environment and persistent headwinds.
According to the bank's audited half-year financial results presented to the Nigerian Exchange (NGX) on Monday, 11th September 2023, the triple-digit growth in the top line also spurred the bottom line as the Group recorded a 169% Year on Year (YoY) increase in profit before tax, growing from N130 billion in H1 2022 to N350.4 billion in H1 2023. Profit after tax also grew by triple digits, growing by 162% from N111.4 billion to N291.7 billion in the same period.
The growth in gross earnings arose from both interest income and non-interest income. Interest income grew by 72% from N241.7 billion in H1 2022 to N415.4 billion in H1 2023, while non-interest income grew by 246% from N149 billion to N515.7 billion. The growth in interest income is attributed to the impact of both the growth and repricing of risk assets. The liberalization of the foreign exchange market during the period spurred the growth in non-interest income as revaluations gains improved significantly.
In terms of efficiency, cost-to-income ratio improved from 58% to 38.5% in the current period on the back of an enhanced income line. The liberalization of the foreign exchange market coupled with the heightened risk environment resulted in cost of risk growing from 1.4% to 8.8%. Cost of funding also grew YoY from 1.4% in H1 2022 to 2.6% in H1 2023 because of the spike in interest rates between both periods as interest expense grew from N57 billion in H1 2022 to N153.6 billion in H1 2023.
Total assets grew by 31% from N12.3 trillion to N16.0 trillion in December 2022, mainly driven by growth in customers' deposits and the devaluation of the local currency. Customers' deposits grew by 30% from N9.0 trillion in December 2022 to N11.6 trillion in June 2023.
Loans and advances also grew by 32% from N4.12 trillion in December 2022 to N5.38 trillion in June 2023 partly due to the revaluation of the foreign currency denominated loans as well as growth in local currency loans. Non-performing loans ratio improved from 4.3% to 3.9% in December 2022 despite the deterioration of the macros and heightened risk environment because of the currency mix of risk assets. Capital adequacy ratio improved from 19.8% to 22.0%, while liquidity ratio reduced from 75% to 61% in the current period. Both prudential ratios are still well above regulatory thresholds.
The reorganisation into a holding company structure has advanced, as the Group adds new verticals to its businesses and expand into new frontiers. As the year progresses, the Group will continue to remain dynamic in anticipating and responding to the changes in the fiscal and monetary environments in order to sustain growth across all its business segments and markets.
Zenith Bank's track record of excellent performance has continued to earn the brand numerous awards including being recognised as the Number One Bank in Nigeria by Tier-1 Capital, for the 14th consecutive year, in the 2023 Top 1000 World Banks Ranking published by The Banker Magazine; Best Commercial Bank, Nigeria, for three consecutive years from 2021 to 2023, in the World Finance Banking Awards; Best Corporate Governance Bank, Nigeria in the World Finance Corporate Governance Awards 2022 and 2023; Bank of the Year (Nigeria) in The Banker's Bank of the Year Awards 2020 and 2022; Best Bank in Nigeria, for three consecutive years from 2020 to 2022, in the Global Finance World's Best Banks Awards; Best in Corporate Governance' Financial Services' Africa, for four successive years from 2020 to 2023, by the Ethical Boardroom; Most Sustainable Bank, Nigeria in the International Banker 2023 Banking Awards; Best Commercial Bank, Nigeria and Best Innovation In Retail Banking, Nigeria in the International Banker 2022 Banking Awards.
Also, the bank emerged as the Most Valuable Banking Brand in Nigeria in the Banker Magazine Top 500 Banking Brands 2020 and 2021 and Retail Bank of the Year, for three consecutive years from 2020 to 2022, at the BusinessDay Banks and Other Financial Institutions (BAFI) Awards. Similarly, Zenith Bank was named Bank of the Decade (People's Choice) at the ThisDay Awards 2020, Bank of the Year 2021 by Champion Newspaper, Bank of the Year 2022 by New Telegraph Newspaper, and Most Responsible Organisation in Africa 2021 by SERAS Awards.