FIRSTBANK BAGS MULTIPLE AWARDS, REINFORCES ITS LEADING ROLE IN PROMOTING CASHLESS TRANSACTIONS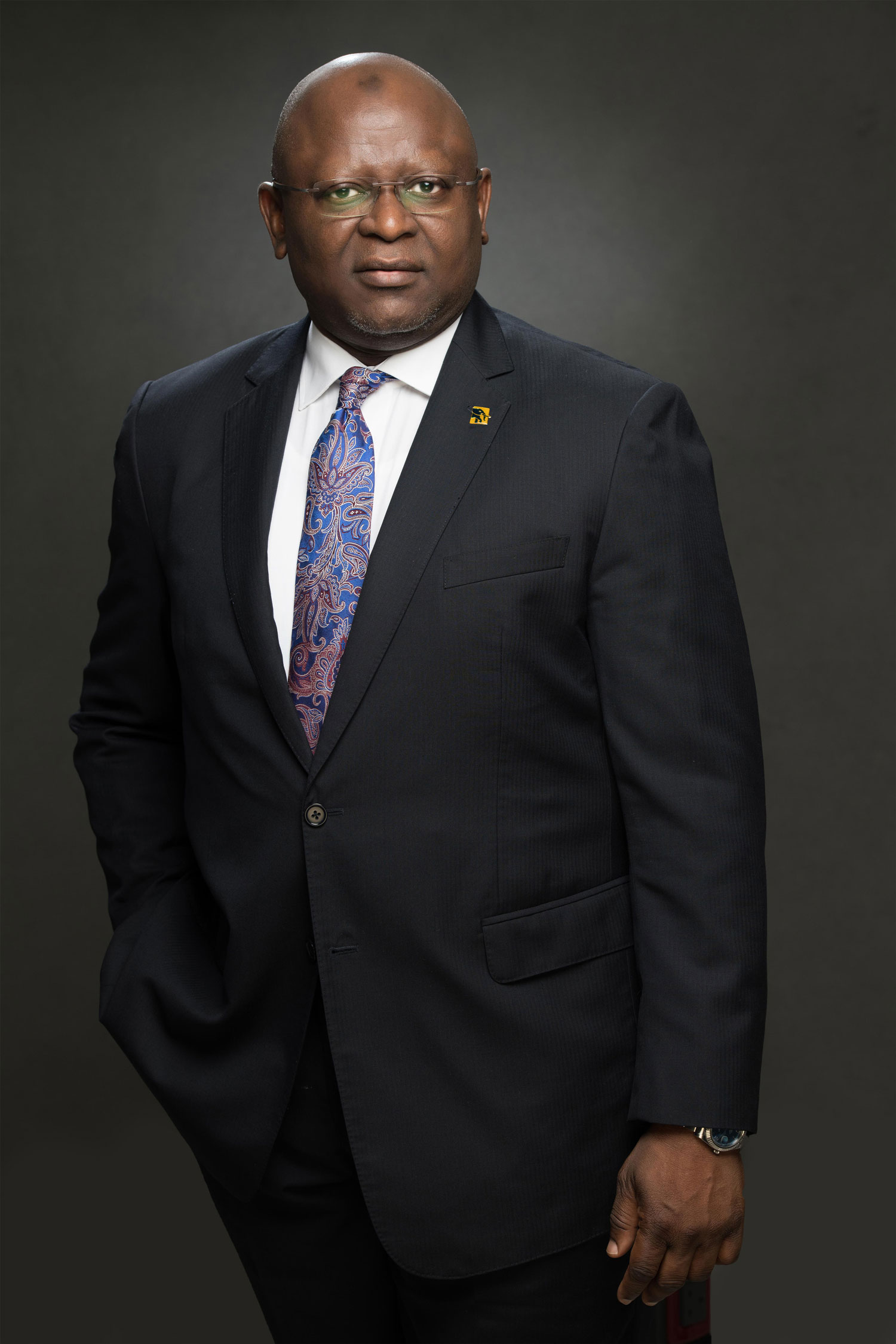 Nigeria's premier Bank and leading financial services provider, First Bank of Nigeria Limited has in 2019, been conferred with multiple awards cutting across the industry. The Bank which is also commemorating its 125 years anniversary has been widely commended for re-inventing itself and being nimble in its service delivery, whilst painstakingly adapting to the dynamic changes that have enveloped businesses, especially with the advent of globalisation.
In recognition of its high transactional volume and leading role at promoting cashless transactions and financial inclusion in the country, the Bank recently won two awards at the CBN Electronic Payments Incentive Scheme (EPIS) Efficiency Awards. The awards are:Cashless Driver: Highest Volume in Bill Payments and Cashless Driver: Highest Transaction Volume in Real-Time Payments…
FirstBank was awarded the Best Private Bank in Nigeria 2019 by World Finance Magazine and Global Finance magazine. The Bank also won the Bank of the Year in Nigeria 2019 and Best Financial Inclusion Program in Nigeria 2019 by International Investor and Best Banking Brand in Nigeria 2019 by Global Brands Magazine.
At the recently held Asian Banker International Excellence in Retail Financial Services Awards, the Bank bagged the Best Retail Bank in Nigeria as well as Best Process Automation Initiative, Application or Programme awards. Global Banking and Finance Review named FirstBank the Best Retail Bank in Nigeria. while the Most Socially Responsible Bank – Nigeria award was bestowed on the Bank by International Finance Magazine.
Speaking on the awards, Mrs Folake Ani-Mumuney, Group Head, Marketing & Corporate Communications, First Bank of Nigeria Limited said: "These awards reinforce our leading role in critical business segments and activities like brand reputation, financial inclusion, digitisation of financial services in the industry. It is a great honour to the Bank and further proof that we are beyond comparison.. The awards are dedicated to our customers who are the centre of our business.
About FirstBank
First Bank of Nigeria Limited (FirstBank) is Nigeria's premier and most valuable banking brand, and largest financial services institution by total assets and gross earnings. With more than 12 million customer accounts, FirstBank has over 750 branches providing a comprehensive range of retail and corporate financial services. The Bank has international presence through its subsidiaries, FBN Bank (UK) Limited in London and Paris, FBNBank in the Republic of Congo, Ghana, The Gambia, Guinea, Sierra-Leone and Senegal, as well as its Representative Office in Beijing.
Since its establishment in 1894, FirstBank has consistently built relationships with customers focusing on the fundamentals of good corporate governance, strong liquidity, optimized risk management and leadership. Over the years, the Bank has led the financing of private investment in infrastructure development in the Nigerian economy by playing key roles in the Federal Government's privatisation and commercialisation schemes. With its global reach, FirstBank provides prospective investors wishing to explore the vast business opportunities that are available in Nigeria, an internationally competitive world-class brand and a credible financial partner.
FirstBank has been named "Most Valuable Bank Brand in Nigeria" six times in a row – 2011, 2012, 2013, 2014, 2015, 2016 – by the globally renowned "The Banker Magazine" of the Financial Times Group; and "Most Innovative Bank in Africa" in the EMEA Finance African Banking Awards 2014. Recently, for the sixth consecutive time, the Bank clinched the "Best Retail Bank in Nigeria" award by The Asian Banker. Our brand purpose is to always put customers, partners and stakeholders at the heart of our business, even as we standardise customer experience and excellence in financial solutions across sub-Saharan Africa, in consonance with our brand vision "To be the partner of first choice in building your future". Our brand promise is to always deliver the ultimate "gold standard" of value and excellence. This commitment is anchored on our inherent values of passion, partnership and people, to position You First in every respect.
Folake Ani-Mumuney
Group Head, Marketing & Corporate Communications
OVER 3m MSMEs TO BENEFIT AS NIGERIA LAUNCHES FG/ALAT SKILLNOVATION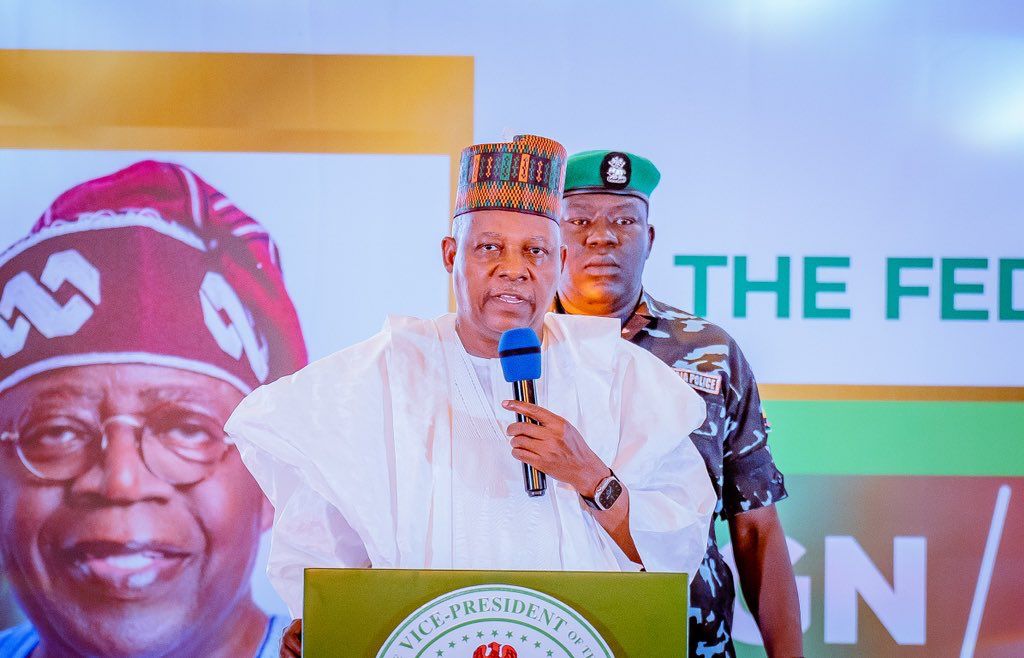 OVER 3m MSMEs TO BENEFIT AS NIGERIA LAUNCHES FG/ALAT SKILLNOVATION
**No going back on creating inclusive economy, VP Shettima declares*
In a bid to support information technology revolution that would, in turn, extend the reach of economic and social interactions as well as enhance productivity growth in Nigeria, the Federal Government and ALAT have launched Skillnovation Programme.
The initiative will provide over three million Nigerians with essential digital skills required to succeed in the global economy.
Speaking during the launch of the programme at the Banquet Hall of the Presidential Villa, Abuja, on Friday, September 29, 2023, the Vice President, Sen. Kashim Shettima, described the Skillnovation as a "transformative initiative" that "ushers in a new era of digital empowerment for" Nigerians.
He said, "We are compelled to tread this path by the direction in which the world has headed, a world of disruptive technologies redefined by the fourth Industrial Revolution.
"This initiative is a response to the evolution of the modern business environment, an acknowledgment that digital skills have become the cornerstone of economic ease and expansion."
The Vice President hinted that the gathering is one of the many to come and an occasion to reassure the nation that President Bola Ahmed Tinubu is fully committed to supporting small businesses across Nigeria.
The Skillnovation Programme will establish 15 state-of-the-art ICT centres, strategically placed across Nigeria, to provide individuals and businesses alike with access to cutting-edge digital training, resources, and support.
The first phase of the programme will focus on the states of Katsina, Anambra, Borno, Lagos, Oyo, and Kano, while the second phase will include Delta, Kaduna, Ogun, Bauchi, Kwara, and Ekiti States.
Giving an insight into how the country would benefit from the programme, Vice President said, "Nigeria, with its expanding MSME sector of close to 40 million, has the potential to lead business innovation beyond Africa. The Skillnovation Programme, therefore, aims to unlock this immense potential. The initiative is designed to provide the necessary tools and skills for our MSMEs to thrive and compete on the global stage.
"As you have witnessed, ladies and gentlemen, the Skillnovation Programme is not a mere promise; it is a resounding commitment to the Nigerian people," the Vice President added. "It's in pursuit of this administration's resolve to empower our youth and MSMEs and to create a more inclusive and prosperous Nigeria. Today, we are translating that commitment into action, and we intend to be your allies in your race to take over the world through your enhanced skills."
VP Shetimma also assured that nobody will be left out of the Skillnovation Programme, regardless of age, gender, or disability.
"There will be no disadvantaged demographic in accessing this opportunity. Our youth, women, and persons with disabilities have found friends and allies and will be favored in our proposed single-digit loan schemes for our valued MSMEs, for which talks are already ongoing with the Bank of Industry and other critical stakeholders and partners," he stated.
The Skillnovation Programme is a significant step towards achieving the Federal Government's vision of a digitally empowered and economically prosperous Nigeria. By providing MSMEs with the essential digital skills and support they need to succeed, the programme will help to create jobs, boost economic growth, and improve the lives of millions of Nigerians.
Earlier in his welcome address, the Senior Special Assistant to the President on Job Creation and MSMEs, Mr Temitola Adekunle-Johnson, emphasised the significance of partnership, noting that government alone cannot address the challenges confronting Nigerians.
On his part, Managing Director of Wema Bank, Mr Moruf Oseni, commended the passion of the President and Vice President for empowering young Nigerians, even as he announced the establishment of skills training centres across 17 states, beginning with Lagos and Borno.
He said the programme will directly impact 2 million youths and 1 million small businesses across the benefitting States.
The MD expressed optimism that the scheme will be impactful, particularly empowering young Nigerians and preparing them for the challenges of the future.
In his goodwill message, Minister of Communications and Digital Economy, Mr Bosun Tijjani, said President Tinubu administration's will leverage the enthusiasm of youths in the technology space to launch Nigeria as a global power in sector.
He called on other private sectors to collaborate more with government to actualize the objectives of job creation.
On his part Governor Ahmad Aliyu of Sokoto State pledged the state government's support for the success of the programme.
Also present at the event were the Ministers of Agriculture, Sen. Abubakar Kyari; Labour and Employment, Hon. Simon Lalong; Deputy Governors of Borno, Umar Kadafur; Kaduna, Hadiza Balarabe; Anambra, Onyeka Ibezim; Jigawa, Aminu Usman, and Heads of government agencies.
*Stanley Nkwocha*
*Senior Special Assistant to the President on Media & Communications*
*(Office of the Vice President)*
*29th September, 2023*
Foundation Provides Financial Support To Outstanding Pupils In Ogun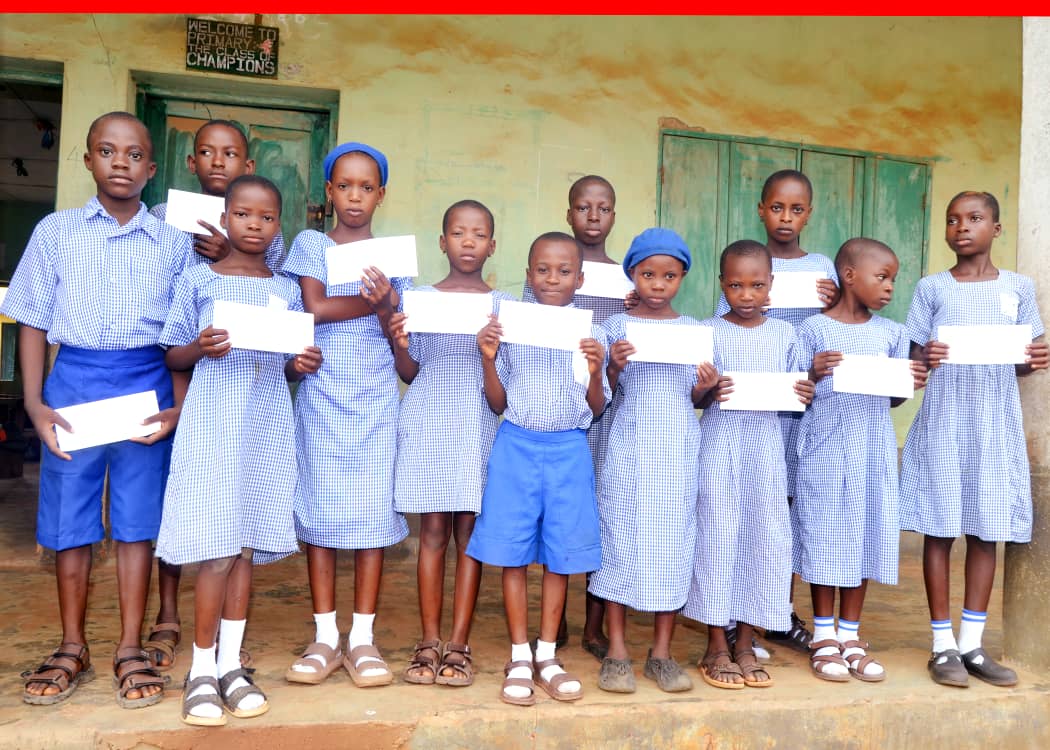 Foundation Provides Financial Support To Outstanding Pupils In Ogun
In a bid to compliment government efforts at providing qualitative education to vulnerable children in Ogun schools, Obaruwa Foundation, a non-profit organization on Friday launched fund support for pupils at Ogbogbo Baptist Primary School, Ogbogbo-Ijebu in Ijebu North East local government area of the state.
Speaking through Mr Tunde Oresanya at the presentation of the cash gifts, the founder of the foundation, Omooba Adekunle Ayoola said the fund support has become an annual gesture of the group in reaching out to outstanding pupils who despite the lean purse of their parents came out with flying academic records in their examination.
According to him, the beneficiaries of the latest fund support were drawn from primary one to six, and pupils who came 1st, 2nd and 3rd in each class were rewarded.
Omooba Ayoola, a Poland based security expert whose passion for education support has received various outstanding laurels stressed that he would continue to employ various measures and programmes to improve the lives of the children, including educational sponsorships, educational supports, advocacy and healthcare assistance.
In her remarks, Mrs B.A Kazeem, the Assistant Head Teacher of the school, expressed appreciation towards the annual educational support of the foundation, seeking for more support both from the government and donors alike.
AfricentOCL UK Makes 'Global Energy Awards 2023' Finalists List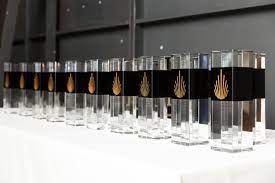 AfricentOCL UK Makes 'Global Energy Awards 2023' Finalists List
It's another major milestone for a top firm in the maritime business sector, AfricentOCL UK, as it made the finalists list of the 2023 edition of Platts Global Energy Awards.
In the carefully screened list of 207 credible energy companies, AfricentOCL UK tops five others in the Energy Transition (Mainstream) category. According to S&P Global Platts, the organizers of the awards event, firms are recognized based on their achievements and results, positive impact on customers and the industry.
"The 'Global Energy Awards' indicates the direction in which the energy industry is headed. It is about recognizing the energy sector's exponential growth and rapid progress, thereby acknowledging companies and individuals working on the crucial, innovative, practicable solutions that will solve the energy industry challenges," the organizers declared.
It is AfricentOCL UK's second global honour within a space of eleven months. Making the list as one of the finalists in the Global Energy Awards was coming soon after its victory as the 2023 Greater London Enterprise Awards' 'Best Maritime Materials and Vessel Chartering Provider' winner.
Expressing his joy at the fresh honour for his business empire, AfricentOCL UK CEO, Mr. Juwon Lawal Razaq, stated that such an honour coming from an internally recognized outfit like S&P Global Platts is to him a good ego booster, which encourages business outfits to aspire to achieve more exploits. "Making the finalists list, for us, is a great leap to winning. We understand that people are watching us, they know that we have the gifts and skills and we have never been afraid to show them toward making the industry greater. So, it's a great way to announce our future win, and we will celebrate the honour," Juwon Lawal affirms.
A special reception to mark Platts Global Energy Awards' 25th anniversary will be held in New York on December 7, 2023, where winners will be announced.