FrieslandCampina WAMCO Welcomes Birth of First Set of High Yield Girolando Crossbreeds
FrieslandCampina WAMCO Welcomes Birth of

First Set of High Yield Girolando Crossbreeds
FrieslandCampina WAMCO has announced the successful crossbreeding and birth of 25 Crossbreed Girolando calves achieved locally across various farms in Oyo, Ogun and Kwara states, thus spearheading a production revolution and transformation of Nigeria's dairy sector.  
The announcement made by the dairy company's Executive Director, Corporate Affairs, Ore Famurewa, explained that the Girolando breed is a composite of 'Milking Gir' from Brazil and Holstein Friesian from the Netherlands and has produced tremendous results for many decades in Brazil, leading to its transformation to a world power in dairy production. 
"In addition to having a high milk yield, the Girolando breed is heat-tolerant, tick-borne disease resistant and possesses other characteristics ideal for production in tropical countries like Nigeria. The Girolando calves are the first generation of a new high milk producing breed in Nigeria" Famurewa said.
FrieslandCampina WAMCO continues to contribute to the development of the dairy sector and national food security through its Dairy Development activities and partnerships such as the Value4Dairy Consortium.
Launched in April 2021, the Value4Dairy Consortium made up of four strategic partners namely FrieslandCampina WAMCO (Nigeria's foremost dairy Company), URUS (the largest cow genetics company in the world), Barenbrug (a leading grass seed company) and Agrifirm (a leading feed and supplement company in the Netherlands).
The consortium is making progress in implementing sustainable strategies to fast-track growth and development of the Nigerian dairy sector, with proven track records in various agri-related value chains.
Two partners of the Consortium, FrieslandCampina WAMCO and URUS Group LP, the global leader in cattle breeding and dairy herd management programs, selected the Girolando breed for introduction to Nigeria and subsequently signed an agreement with a local breeding farm-SMAP Farms Limited. The strategic partnership will maximize success in crossbreeding and increased milk yields on local farms in a sustainable way.
In 2022, 1400 Girolando semen straws were produced and 610 artificial inseminations achieved, and 25 Crossbreed Girolando calves have been birthed till date. FrieslandCampina WAMCO sees this key milestone achievement as an important step to give smallholder farmers access to affordable good yield dairy cows in Nigeria.
FrieslandCampina WAMCO and other partners of the Value4Dairy Consortium remain committed to providing scalable solutions to agri-related challenges in the Nigerian dairy sector. 
Two Nigerians in Diaspora mobilise Pelican Valley to full construction on Pelican Brief Estate,Kobape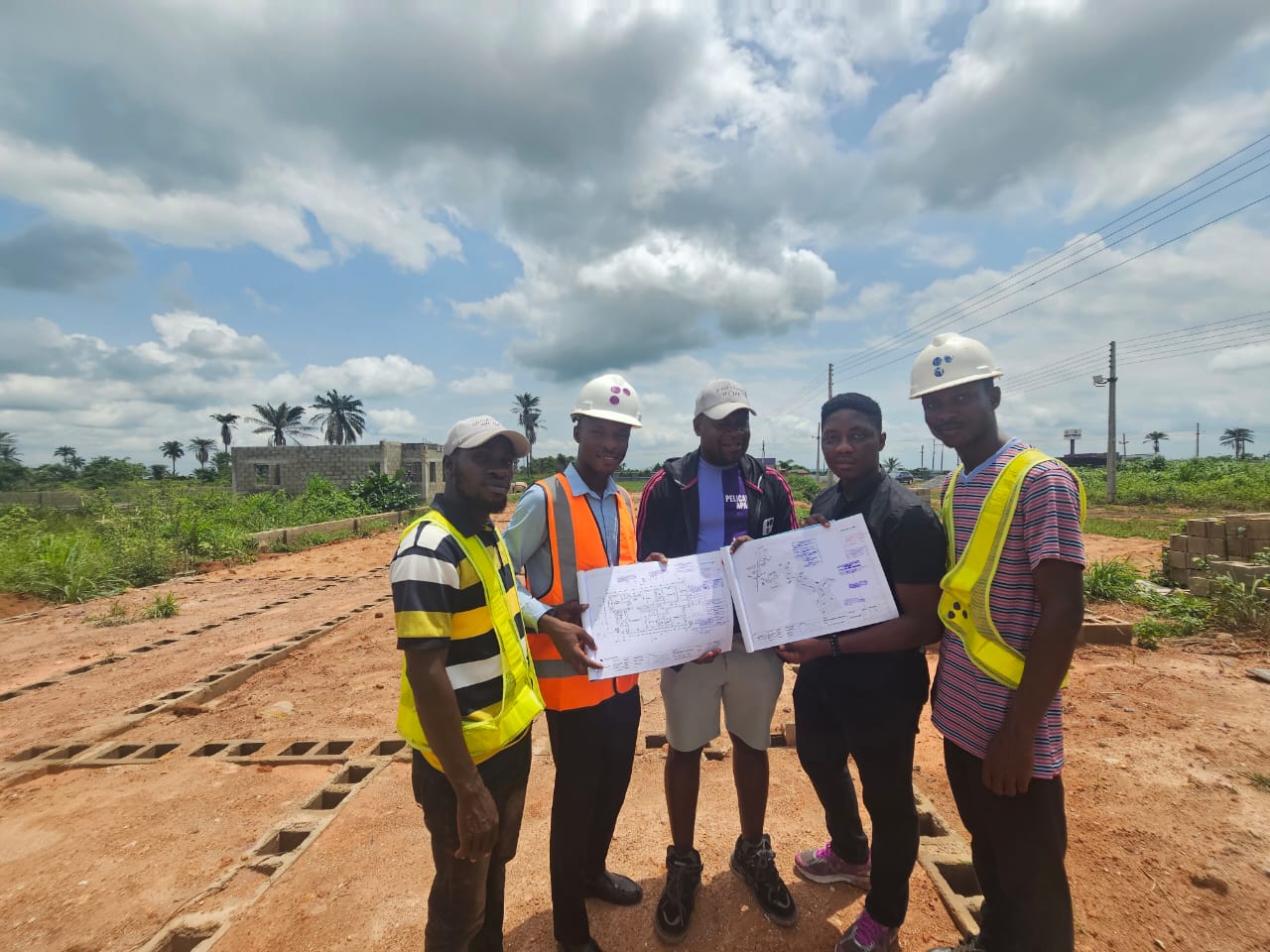 Two Nigerians in Diaspora mobilise Pelican Valley to full construction on Pelican Brief Estate,Kobape
Two Nigerians in Diaspora,Chief Olawale Olaleye and Mrs Najiyat have mobilized the construction team of Pelican Valley Estate, Kobape , Ogun State to commence immediate building constructions on their respective sites.
The Chief Executive Officer, Pelican Valley Nigeria Limited, Dr. Babatunde Adeyemo, who made this known to the media after an on the spot assessment of developments on the Pelican Brief Estate and the Pelican"s Ecostay Smart apartments which shared an immediate boundary in Kobape, quickly seized the medium to pass a vote of confidence on his new management team, in his words, the CEO said
" I must congratulate and commend my new site management team for this wonderful work, the sites are extremely clean, developments are apt and rapid and these team never gave me any reasons to visit the site in the last two months as I recieve daily video ,pictures and account updates on our site management platform, unlike our past handlers, now they are introducing new innovation, whereby we will be using a total station and GPS instruments for foundation setting out,unlike the manual ones used by our past handlers.
While publicly Displaying the government approvals of the two proposed developments, the CEO further urged all potential developers in the estate not to patronise quaks who will use forged and fake documents to seek building approvals for them, nothing that their projects might be at the receiving end. Dr.Adeyemo also further appeal to his clients also to make use of qualified and verifiable COREL certified engineers for their projects, to avert inevitable hazards and financial losses that will occur when unprofessionals are being patronised.
Dr. Adeyemo however congratulates the two clients for choosing the way, he further assured them of the company's unrelenting adherence to proffessionalims, standard and accountability, during and beyond the projects.
Speaking on the Pelican"s Ecostay Apartments projects, the Pelican Valley CEO said the company is expecting to commission the first sets of the fully subscribed apartments to mark the Company's establishment anniversary, come September 11, 2023…in his words
"In this layout, we are going to have a gas station and there is a provision for recreation centres."
"Also , there is a provision for a purposely-built lounge, a restaurant and club."
"The buildings to be constructed here will also be used as let-out apartments for tourists and visitors too, so that our landlords can also get rental incomes. "
"We have also completed arrangements with our web developer to develop an application to enable us to track and pick up our tourists from any part of Nigeria they are coming from."
"On this estate, we are going to use special materials that will be environmental and ecosystem friendly. For example, our concrete blocks are specially made to ensure the best houses are delivered."
"We are already connected to the national grid and already have a four fully armed security guards at the moment, ongoing moulding of interlocking stones for our roads and proposed CCTV surveillance cameras.
"We will construct and sell duplexes, three-bedrooms, two-bedrooms and studio apartments." the CEO said.
– Interlocked Road
– Surveillance Camera
– A minimum of 18 hours of power supply
– Good drainage system
– Estate recreational center
– Fully armed forces
– Smart gate
– Shares border with Pelican Brief Estate
– Less than 2km walk to Pelican Greenish Acres
in his remarks said that the clients have mobilized them and they are to deliver the two projects within two weeks without delay.
He said" Our clients who are not based in Nigeria have mobilized us to start work on their sites. Mr Olaleye and Mrs. We are expected to deliver the two projects within two weeks.
"The construction, we are yet to start is duly approved by Ogun State Government and you can see the documents with me, it is an authentic not forged document. We don't do illegal documents, we have been mobilized and we are about it swing into action, we are already stockpiling materials we are using for the construction of the two clients which are going to do simultaneously, we know that by the grace of God , the construction will come to reality". He concluded
The Director of Operations, Surveyor and Engineer were also present on the sites.
Why NLC Rejected The New Petrol Pump Price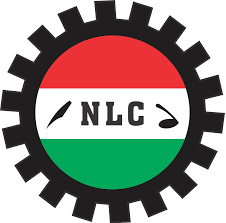 Why NLC Rejected The New Petrol Pump Price
Sadly, the Nigeria Labour Congress (NLC) has rejected the new pump price of petrol fixed by the Nigerian National Petroleum Corporation Limited (NNPCL).
It was reported that the oil firm has directed its outlets nationwide to sell fuel between N480 and N570 per litre.
Garba Deen Muhammad, Chief Corporate Communications Officer, NNPC Ltd, had said the price adjustment was made in line with "market realities".
But NLC President, Comrade Joe Ajaero, who briefed journalists at Labour House, Abuja, on Wednesday, said the congress would not accept that.
He added that the fixing of prices is not what the government could do unilaterally.
Aare Adetola Emmanuelking, wife celebrates Prince Dapo Abiodun at 63, Second Term in Office as Governor of Ogun state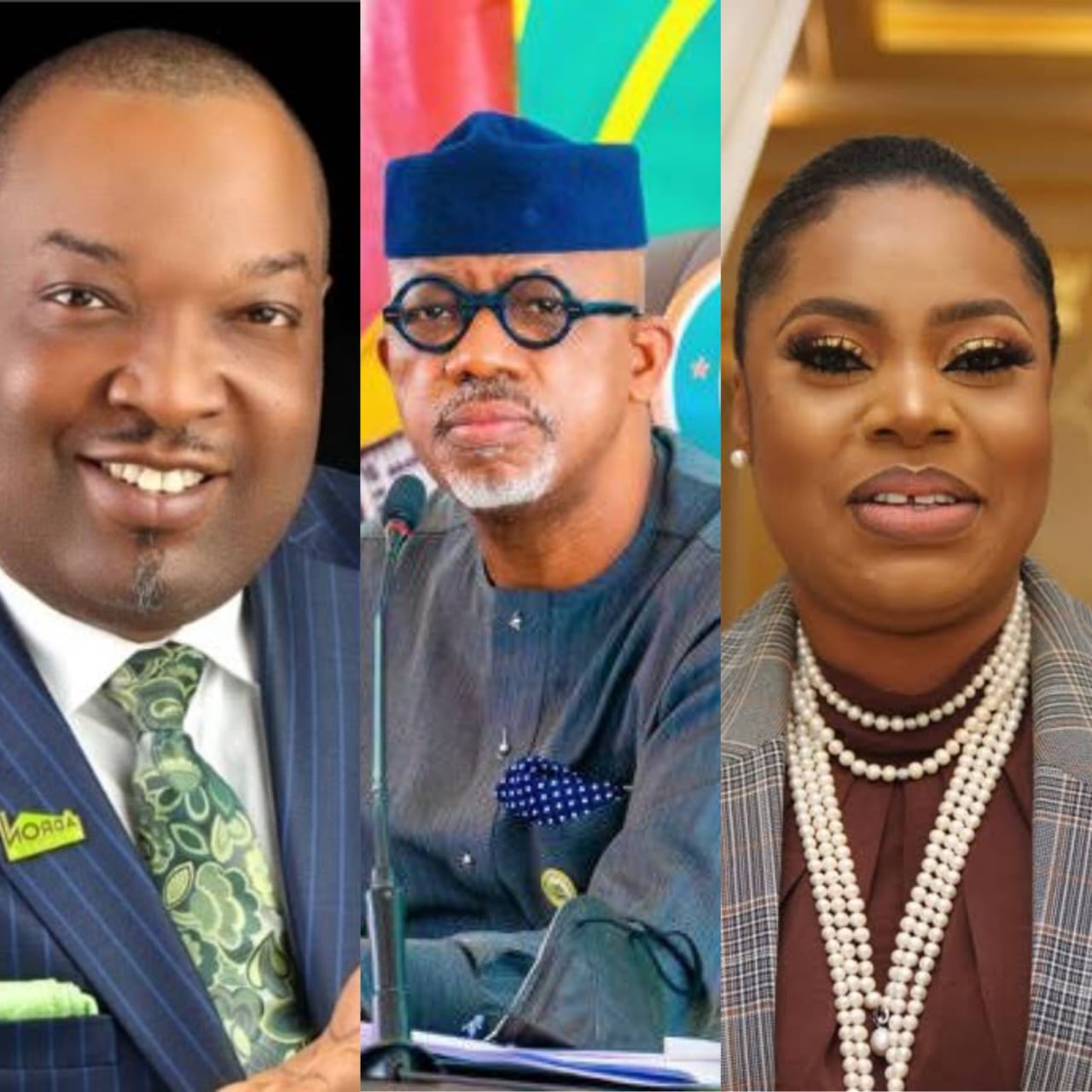 Aare Adetola Emmanuelking, wife celebrates Prince Dapo Abiodun at 63, Second Term in Office as Governor of Ogun state
By Solanke Ayomideji Taiwo
The Group Managing Director GMD of Adron Homes and Properties, Aare Adetola Olaniyi and Yeye Aderonke Emmanuelking have celebrated Prince Dapo Abiodun mfr CON on the occasion of his 63rd anniversary and swearing-in as the executive governor of Ogun state for the second term.
According to Aare Adetola Emmanuelking, Prince Adedapo Abiodun, the Executive Governor of Ogun State is one man with exact definition of grace judging from his humble beginning and subsequent movement on the ladder of life, as well as his political expedition since the early 90s.
DA, as he is fondly called in the political parlance, has been consistently focused on the ultimate goal of impacting humanity positively and making indelible footprint in the sand of time; the consciousness that informed his zeal to lead his people and change the old order of ineptitude and arrogance in power.
Aare Adetola Olaniyi Emmanuelking said the elegant movement of Prince Dapo Abiodun was apparently visible as a product of grace in his private business where he rose to the apogee of his career. The murky water of politics almost derailed the smoothness of the movement, but for the superior power of his 'grace'. Abiodun weathered the storm of the turbulent political atmosphere without blemish, to the chagrin of many pundits and keen observers.
That the Governor of Ogun State has gradually and steadily become a political juggernaut of note in the State and Nigeria at large is inchoate, Dapo Abiodun by his innate culture of humility, simplicity, calmness, consistency and shrewdness has retired former demagogues and semi-gods in the political space of Ogun.
Abiodun's revolutionary philosophy in politics and governance will remain a reference point in the political history of the State, as his style of leadership worthy of emulation even for his contemporaries and coming generations of politicians across Nigeria.
They both prayed for long life and more strength for Prince Dapo Abiodun to paddle the canoe of Ogun state to a greater height.