Fuji Icon, Atawewe Releases Much Anticipated Album 'World Best'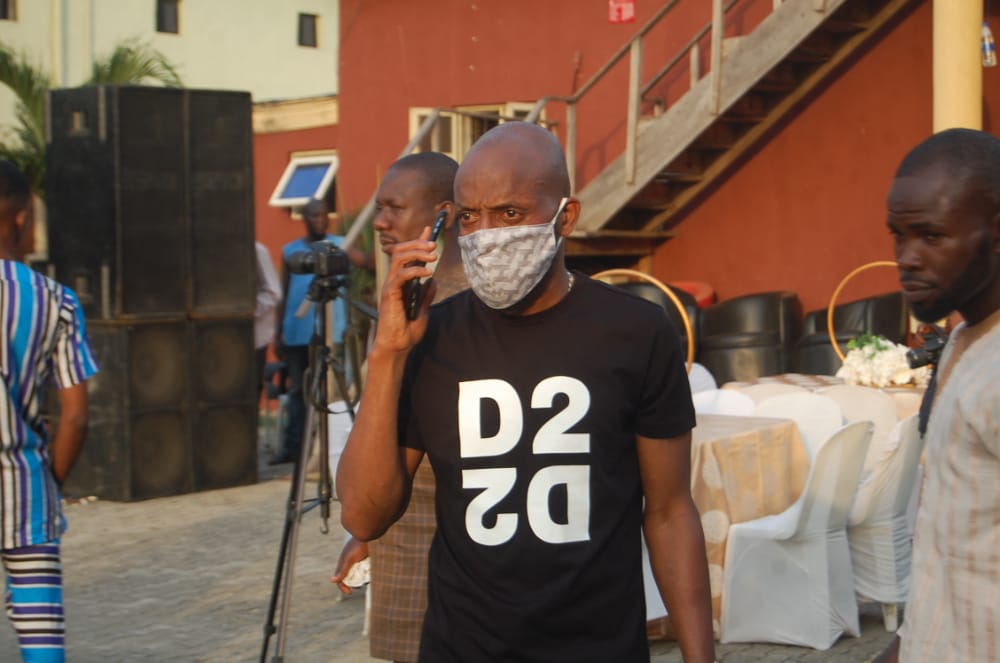 The long awaited Amb. Sulaimon Adio Atawewe "Mr Spirit" new album "World Best" is officially released today Monday 23rd, November, 2020.
The album which saw its listening yesterday (Sunday) at Lounge 15:08 gathered top celebrity Journalists like Otunba Sesan Rufai, Otunba Femi Davies, Biodun Kupoluyi, Kunle Rasheed, Soji Omotayo, Oba Adeoye, Mr Tunji Oke, Akin Phillips Folorunsho Hamzat, Mr Seye Kehinde of City People was represented by Mr Lekan Onoalopo, among others.
The album listening also saw topnotch and high caliber of people from Business and social circle like , High Chief Akisiku Oba Dosunmu, Mr Adesoga from New York, Engr. Adeola Igbinade, Wasiu Lamo, Hon. Seyi Olusi, High Chief Alamu Akeju, Chief Garba Owoeye Lagos NURTW Chieftain Tafa Sego, Mr Henry Alade among others.
The event started with soft music from the skilled band members of Mr Spirit as several dignitaries and music lovers walked in to Lounge 1508 in Ikeja where the mind-blowing album listening party took place.
Veteran journalists and other dignataries were given the opportunity to talk about Amb. Sulaimon Adio Atawewe. They all described him as someone who is respectful, humble and pursues excellence in all He does. His music was described as one that lifts the soul, and gives everlasting joy to listeners.
The height of the event was when the tracks in the album was played to the crowd that throng the event, the moment was surrounded by unending dance by the crowd and applause to Atawewe putting together a quality body of work that will remain evergreen in the Fuji music industry.
Furthermore, there was an electrifying live performance of songs by Atawewe that set the stage on fire. Digntaries were seen pouring out their energy dancing to the soulful music of Amb Sulaimon Adio Atawewe.
The album is marketed by Golden Point Music