GamrX: The Esports Tournament Shaping the Future of African Gaming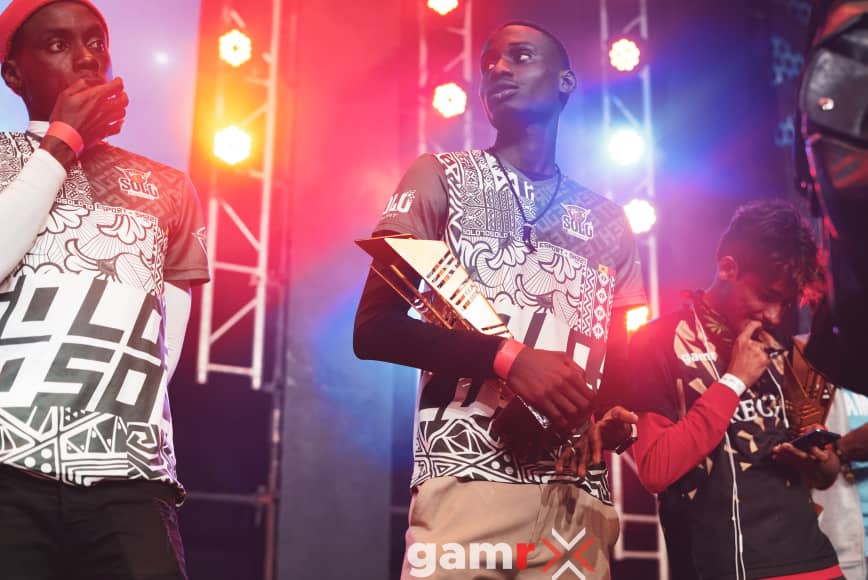 GamrX: The Esports Tournament Shaping the Future of African Gaming
Africa's leading esports organization, Gamr Africas made history by hosting the first edition of GamrX. After several months of planning, GamrX was finally born. A historic tournament created to showcase the skills of African esports players. A cash prize pool of $15,000 was on the line as esports players from 10 countries converged at the Eko Convention Center in Lagos, Nigeria to compete against each other in FIFA22, Mortal Kombat 11, PUBG Mobile, Call of Duty Mobile, and Red Bull Kumite featuring Streetfighter.
There were several qualifying rounds held across the participating nations which included Cote d' Ivoire, Tanzania, Benin Republic, Ghana, Kenya, Cameroon, Senegal, South Africa, Algeria, and Nigeria.
The finale was an experience like never before as Esports was fused with African pop culture. Performances from famous African artists like BNXN and Blaqbonez thrilled the crowd present at the event as well as those that were streaming it live. GamrX was an event that was crowned with great knockouts, takedowns, counterattacks, and finishes that will definitely live long in the hearts of those present. As expected, the winners of the different tournaments were from different countries with Tanzania winning the FIFA22, Cote D' Ivoire winning the Streetfighter battle and Nigeria winning the Call of Duty battle.
Before the finale, an Industry Night was organized by Gamr to celebrate the stakeholders and key players in the African esports industry. Popular faces in the entertainment space from across Africa were also present at the event. Revered individuals like Bizzle Osikoya, Charles Anazodo, Cordell Robbin-Coker, Dr Sid, Ronny Lusigi, Qkwecy Hayford, and Ivan Kibuuka.
According to the COO of Gamr Africa, Kunmi, GamrX would be held annually and there is a plan to increase the number of participating countries and players in the next edition. He said in an interview that the level of acceptance and support the brand got during the planning and course of the entire event showed how much Africans have been yearning for an Esports event of this size. From all indications, X as it is popularly called is here to stay and that is great news for the African Esports Ecosystem.
Esports in Africa is on the rise no matter where you choose to look at it. From the number of gamers to the growing esports economy and the increasing interest from stakeholders globally. Competitions have been held for gamers in their country of origin. With several players trying to stake their claims as undisputed champions in their respective countries. Nevertheless there has never been a tournament designed for this in Africa. Looking at the barriers, it is easy to throw in the towel and say it is understandable why it has never been done or why some think it cannot be done.
NGA vs TUN: How Primate Ayodele Foretold Victory For Flying Eagles During Live Session (VIDEO)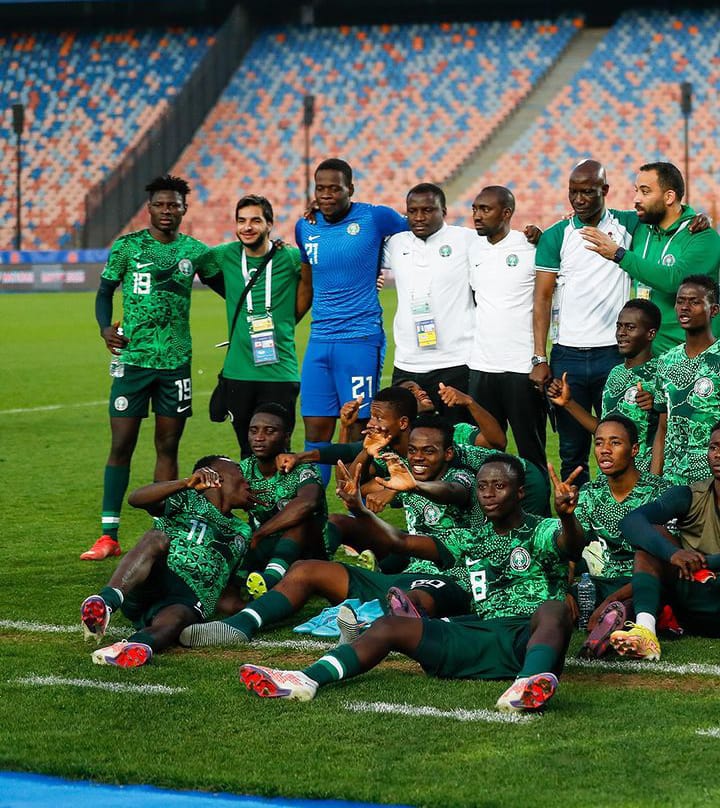 NGA vs TUN: How Primate Ayodele Foretold Victory For Flying Eagles During Live Session (VIDEO)
The flying eagles of Nigeria won their third place match against Tunisia yesterday at the ongoing African cup of nations (AFCON) in Egypt.
Before the match, Primate Ayodele held a live session on his tiktok account where several people including his critics and lovers asked him a series of questions regarding his ministry and his prophecies. The man of God was made to do some clarifications on his prophecies that have been misconstrued by some elements.
While the live session was going on, one of the participants sought for clarification as to why Primate Ayodele always made prophecies about football. The man of God explained to him that God is interested in every area of man's life including sports and that there is nothing wrong in prophesying about football and every other sector of a country.
Primate Ayodele further mentioned his support for the Nigeria football federation (NFF) and spoke about the ongoing AFCON in Egypt. He then mentioned that the flying eagles of Nigeria were going to thrash Tunisia in their match coming up later in the day.
These were his words
'' I love football, I love everything that is good and I love my country Nigeria. Nigeria will be playing Tunisia and if you are a Tunisian today, Nigeria will thrash you. Nigeria will win Tunisia by the special grace of God.''.
As Primate Ayodele declared, the flying Eagles thrashed Tunisia 4-0 in the match to clinch the number three position of the tournament.
WATCH VIDEO BELOW
Primate Ayodele's Prophetic Declaration And The Success Of Nigeria's Flying Eagles At U-20 AFCON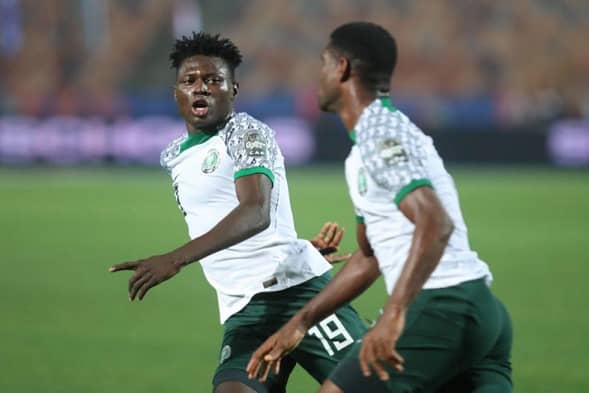 Primate Ayodele's Prophetic Declaration And The Success Of Nigeria's Flying Eagles At U-20 AFCON
The U-20 national team of Nigeria otherwise known as the flying eagles has recorded massive success at the ongoing African Cup Of Nations (AFCON) in Egypt.
Just yesterday, the team defeated Uganda to qualify for the quarter-finals of the tournament. This is definitely a sign of a new dawn in Nigeria's football after discouraging records in the world cup and AFCON.
This is definitely not unconnected to the prophetic impact of Primate Elijah Ayodele who has publicly declared his love and support for the football federation. Though the man of God has been a lover of the country's football, he became more vocal about it months before the NFF election that produced Ibrahim Gusau as president.
When asked about his statements on the election, the man of God simply made it known that the NFF cannot afford to have a president that doesn't have God's backing and that as a prophet, he has the responsibility to let the people know the right choice.
In all his statements, Primate Ayodele mentioned Gusau as the one God wants for the position and that was exactly what happened. He mentioned then that if Gusau becomes the president, the country's football will record success and that the flying eagles can lift the ongoing AFCON.
To further prove his love for the football federation, the man of God visited Gusau in his Abuja office in December when he emerged as the president of NFF in order to pray for him and his team for success in their tenure. During his visit, Primate Ayodele told Gusau that it is possible for Nigeria to win AFCON 2023 as long as everything is committed into God's hands.
"Nigeria must come home with the next AFCON, we are going to Egypt too next year to ensure that we win the cup. Let's do it with love and fairness. We need to commit our football in the hands of God for us to excel."
Just as the man of God has declared, the flying eagles are doing greatly in Egypt and are just a few steps away from clinching the cup. Of a truth, the impact of Primate Ayodele's prophetic declaration on their success cannot be underestimated.
Two Months Later, Primate Ayodele's Prophecy On Chelsea Still Coming To Pass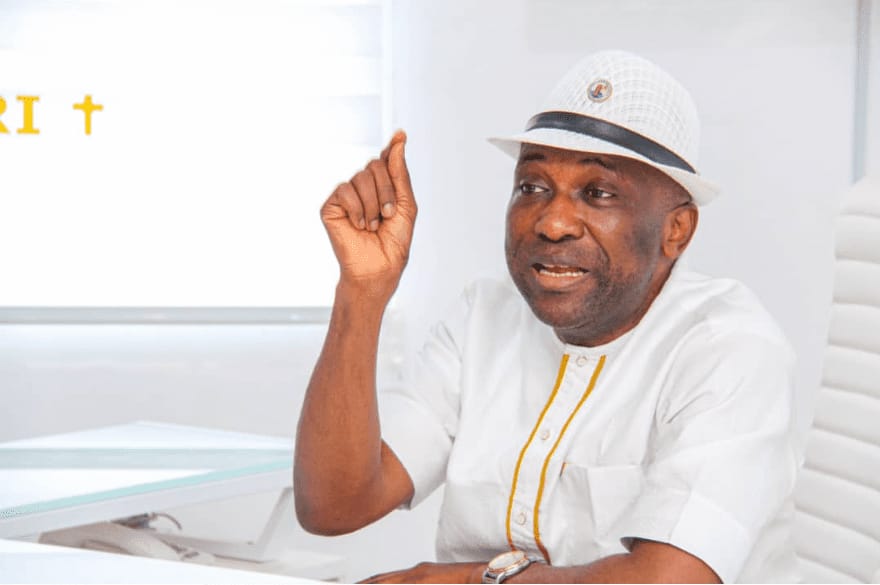 Two Months Later, Primate Ayodele's Prophecy On Chelsea Still Coming To Pass
PRIMATE AYODELE– the Premier League for this season, Chelsea Football Club seem to be the only one with a seriously dwindling career compared to how the team fared in the last season.
This has been going on since the former owner of the club, Roman Abramovich sold the club to Todd Boehly last year following the crisis in Russia and Ukraine.
Chelsea has been struggling to win matches and went down to as far as number 10 on the premier league table, a position the team hasn't gotten to in years.
Everything in life is spiritual and in the same way, the case of Chelsea has a spiritual aspect as revealed by Nigerian prophet, Primate Elijah Ayodele who is also a fan of the club.
The man of God is very well known for his prophecies on every sector of the nation including education, politics, security, corporate organizations, sports, entertainment, to mention but a few. As a matter of fact, Primate Ayodele's prophecy was referred to in the last African Cup Of Nations (AFCON) and the world cup that took place in Qatar last year. Before the tournament started at all, Primate Ayodele had foretold those that will play the final and it happened just like he said it would.
Two months ago, Primate Ayodele released a video that went viral about the fate of Chelsea and mentioned that the club needs cleansing because it has been cursed. He also noted that the coach of the club, Graham Potter is the club's problem and until he is removed, the club will not make any significant impact even if they buy good players.
These were his words
"Chelsea is finished. If they are not careful they will not function again. The people who bought Chelsea should go back to the owner and get his blessings.
"Otherwise if they put 10, 20 strikers, defenders, the best keeper in the world, there is a curse troubling Chelsea at this moment. I have told you, take these words very very serious if you want to progress, otherwise Chelsea can go to total relegation.
"Any team that faces Chelsea now can beat them, they need spiritual cleansing for them to wake up to the challenges that are ahead of them."
Just as he said, Chelsea has not been functioning despite buying the best players when the transfer window opened some weeks ago. The team has not won any matches and their best has been playing draw.
Sadly, the club owners seem to be obstinate about the word of God as spoken by Primate Elijah Ayodele. The man of God has given the club solutions to their problems; cleansing and removal of Coach Graham Potter. It's now left to them to listen or choose to ignore.