GBAJABIAMILA, APC CHAIRMEN, TRADITIONAL RULERS STORM SMALL LONDON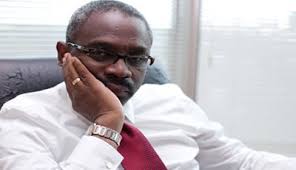 ….AS LAGOSIANS GATHER FOR SULAIMAN'S AWA LOKAN UNVEILING
Leading political and intellectual figures in Nigeria will gather in Small London, one of the main areas in Lagos State, on Sunday, November 1, 2020 to show their support to 2021 Surulere Local Government chairmanship hopeful, Hon Yusuf Bamidele Sulaiman.
The leaders, whose objective is to ensure the emergence of Yusuf Sulaiman as Chairman of Surulere Local Government in 2021, are also expected to unveil Awa Lokan, a new political group.
''The event is due to begin from 10am in Small London, Surulere Local Government Area' a statement issued in Surulere by the Chairman of Lagos Political, Religious and Community Leaders Forum (LPRCLF), Mr. Taiwo Alao said.
The statement also underlined the importance of good leadership, sustainable development and progress in Nigeria.
''A good government must be responsible, transparent and accountable. It must be able to manage resources and ensure efficient and effective functioning of all political and socio-economic arrangements"
The statement hailed Sulaiman for his commitment to a greater Nigeria
'' Hon Yusuf Sulaiman is pragmatic and winsome. He will increase the material wealth of the good people of Surulere, establish capacity building institutions, create employment opportunities, galvanize Surulere people to self-development, energize the economy and also raise the standard of living of the people through adequate inter community communication such as good road network, electricity, pipe borne water and recreational facilities''
The statement tipped Bamidele Yusuf Sulaiman as the chairman of Surulere Local Government come 2021.
'' Hon Yusuf Sulaiman is the next chairman of Surulere Local Government Area''
Particularly, the statement commended Sulaiman for his sheer commitment, honesty and managerial competence.
''Hon Bamidele Yusuf Sulaiman will show the necessary leadership by matching words with action through evolving workable development approaches, proper coordination and funding''
Sulaiman, currently vice chairman, Surulere Local Government, is touted as sure replacement for Yomi Tajudeen Ajide.