Gen. Tukur Buratai Says APC is the Party to Beat
Gen. Tukur Buratai Says APC is the Party to Beat
Retired Lt-Gen. Tukur Buratai, the former Chief of Army Staff (COAS), says the All Progressives Congress (APC) is the party to beat in the 2023 general election, as it has all its takes to win.
Buratai said this at the Progressives Young Leaders Summit of the APC in Abuja on Monday.
He advised Nigerian youths to mobilise the electorate to vote for candidates that will secure their future and ensure the country's development in the election.
"You must mobilise the electorate to ensure that they come out en mass to vote for the right candidate and I believe you know who I am referring to.
"The APC with the good support of the youth is the party to beat,'' he said.
Buratai also advised youths to be actively involved in the development process of the country.
He said that the desire of youths globally, was to see that their country progressed in all areas.
"Our great founding fathers of blessed memory, including Dr Nnamdi Azikiwe, Tafawa Balewa, Ahmadu Bello and Obafemi Awolowo were in their primes as youths when they took the mantle of leadership of the country.
"The youths of today could do same if they are determined," he said.
Also speaking, retired Air Marshal Abubakar Sadique, the former Chief of Air Staff, said youths cannot not afford to take the back seat in the 2023 general election.
Sadique commended the APC National Youth Leader, Mr Temidayo Abdullahi for organising the event.
"The benefits is beyond politics because it will help in drawing the attention of youths to the challenges of our time.
"It will also help in making them to realise that they have an important role to play in defining the character of our society today.
"Youths constitute about 70 per cent of Nigeria's population and therefore they cannot sit behind and allow others to determine what is going to happen," he said.
He added that the event would afford the participants the opportunity to understand the challenges that was facing the country and possibly proffer solutions at resolving them.
"I am very excited that APC as a party has taken this challenge of ensuring that youths are mobilised and given a very crucial role to play in ensuring that the nation move forward.
"I hope we will have similar summits so that we can mobilise the entire youths so that they can remain focused on what is required for the development of our great country,'' he said.
2023: Bola Tinubu Boost Of Fitness As He Rides Fitness Cycle, Says He Is Fit And Ready To Serve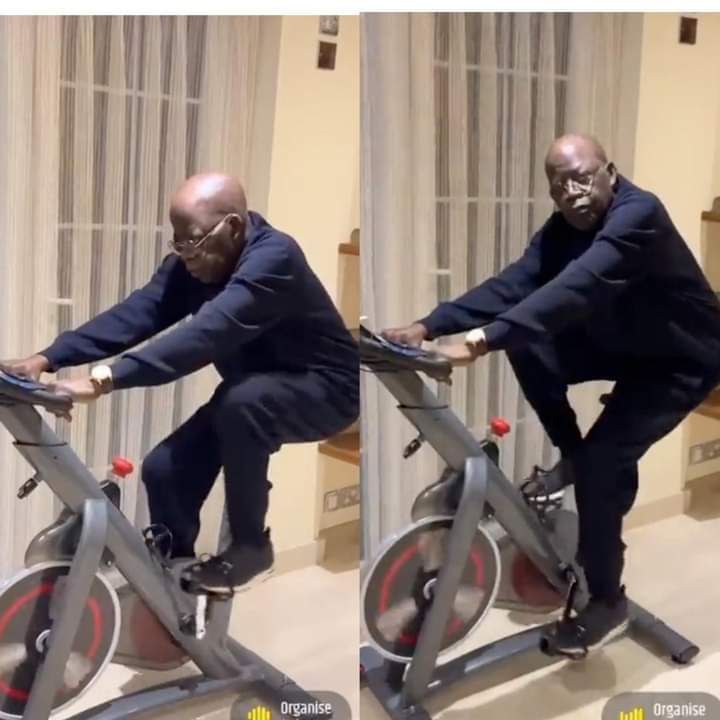 2023: Bola Tinubu Boost Of Fitness As He Rides Fitness Cycle, Says He Is Fit And Ready To Serve
The presidential candidate of the All Progressives Congress, Bola Tinubu, has taken to an exercise bike to prove that he is fit.
In a video he shared on Sunday via his Twitter handle, Tinubu dismissed naysayers saying, "Many have said I have died; others claim I have withdrawn from the presidential campaign.
"Well… Nope. This is the reality: I am strong, I am healthy and I am READY to serve Nigerians from day one."
Nigeria @ 62 ; Do not be deceived with campaign or party manifesto – Youth Coordinator warns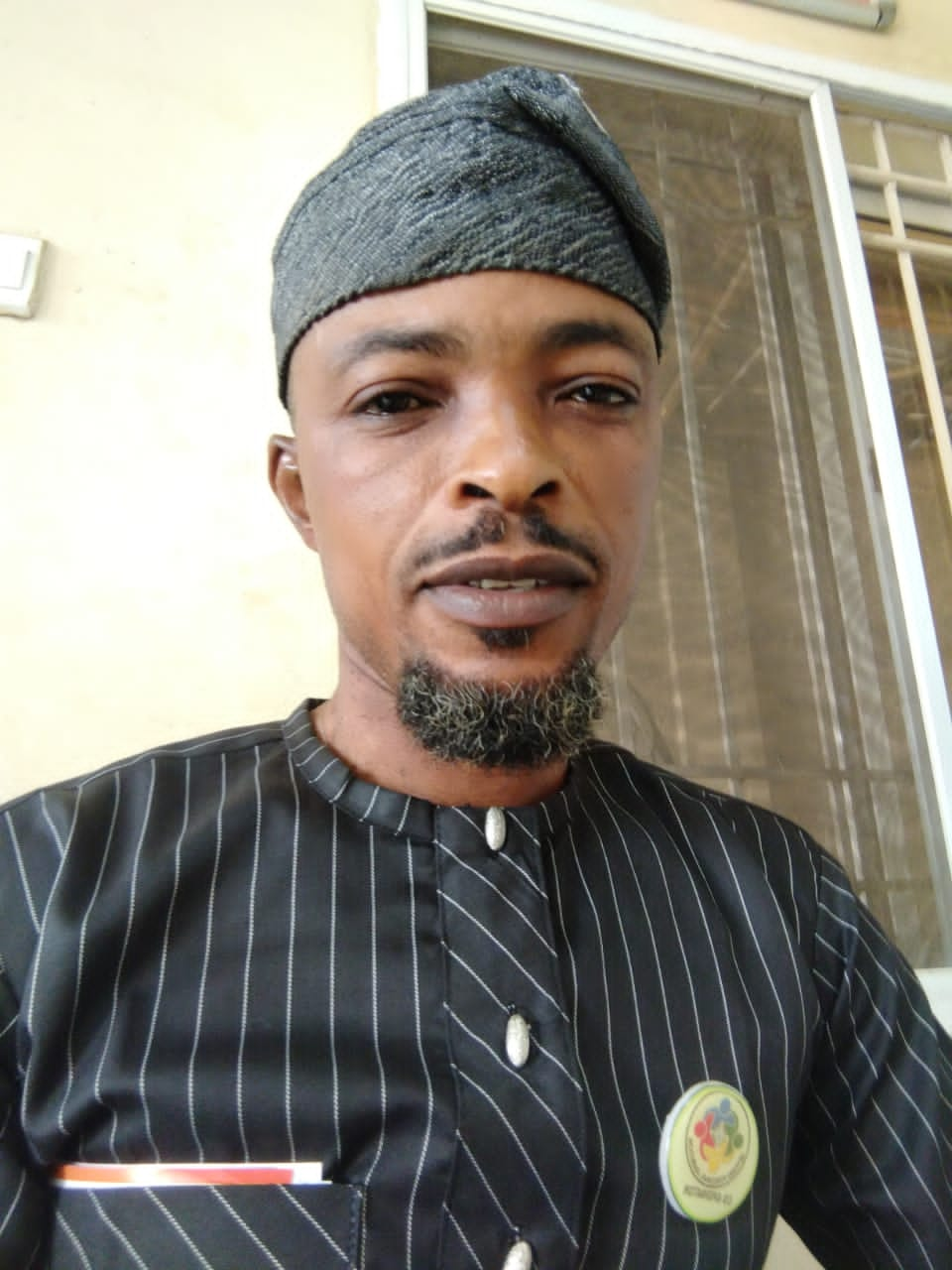 Nigeria @ 62 ; Do not be deceived with campaign or party manifesto – Youth Coordinator warns
By Ifeoma Ikem
Prince MUSEDIQ KAMORU, the Ijede Youth Coordinator in Lagos has warned electorates not be deceived with campaigns or manifestos of political parties saying it can only get better if Nigerians re-trace their steps from where they got it wrong.
KAMORU gave the warning in a statement released through e-sign on Nigeria @ 62 message titled the largest and most populous country in Africa called Nigeria @ 62 : the tragedy.
He described 1st October 1960 as the day the giant of Africa got her Independence from the great Britain, the day our heroes and heroines efforts were crowned, the day we felt we were free from bondage, the day we thought were matured to paddle our canon.
"I can recollect during my elementary school days when we celebrated the Independence, when large number of students will converge in an open venue with our uniform well and neatly ironed, happily lined up for procession, flying our national flag.
"It was an existing moment for us all because so much hope for a better Nigeria were given to us," he said.
According to him, 'Does any parent care again ? since the hope has crumbled before us. Remember, those excited students are now the sad parents.
"The same music our parents heard is what we are still dancing now. What a country? He queried.
He pointed out that EndSARS saga is still fresh in the memories of Nigerians where many young promising Nigerians were killed in a peaceful protest .
"The report of the monster that gave the shoot at sight order is still yet to be unveiled since the investigation was launched.
"And the culprits are walking freely around the world. Our hearts are still heavy, we are still bleeding and mourning our fallen heroes that lost their lives for us to live.
He frowned that students are still at home roaming the street hopelessly at the eight month of unending strike.
"The whole session is being jettison because of some selfish individuals that lack understanding of taking education as a priority thereby making our youths lose interest in education and exposing them to ungodly act while their children study abroad".
He wondered whether the independence is worth celebrating?
"A country where education is being taken with levity, making our graduates not employable and promoting immoralities.
"A country where health sector is in a sorry state and worrisome, even the leaders can't trust the ability and capability of our doctors.
"Where our security can not be guaranteed and our existence is threatened. Only who can afford bullet proof cars and gadget can be averagely secured.
"Where terrorists and bandits were having the most sophisticated weapons worth millions of dollars and our security agents are with weak and outdated weapons and gadget. Even the indigenous securities were given locally made weapons to chase terrorists".
He said that banditry and kidnapping are being stylishly legalised and have become the source of livelihood for some people.
"Our country is where the rich natural resources only work for the few thereby making them rich, influential, mighty and untouchable while the poor masses are exposed to suffering, pains and agony.
"Where bills are promptly passed when it favour the few mighty ones, reasonable part of the budget takes care of the legislatures and executives, our Naira falling everyday against foreign currency thereby making living so unbearable for the poor masses.
KAMORU also added that even the judicial system is corrupt and can not be trusted noting that the law is actively strong against the poor but very weak and slow against the rich and influential.
" Our county is where the copy and paste of memorandum is applicable all the time, the same campaign, same names , same people, same manifestos and same propaganda.
"They sound so humble and accessible during campaign, promising to be a good leaders and listeners but become rude and narcissist when they get our votes. So pathetic.
"Another elections are around the corner, it is good to put on our thinking cap and do the needful. We cannot change anything if we don't come out to exercise our franchise. The power to salvage our country lies on us
"Lets all pray to God to chose for us, don't be deceived by their campaigns or party manifesto.
It shall be well with us, Nigeria will become great and land of peace", he concluded.
Nigeria @ 62: Let's come together to address our challenges – Abiodun tells Nigerians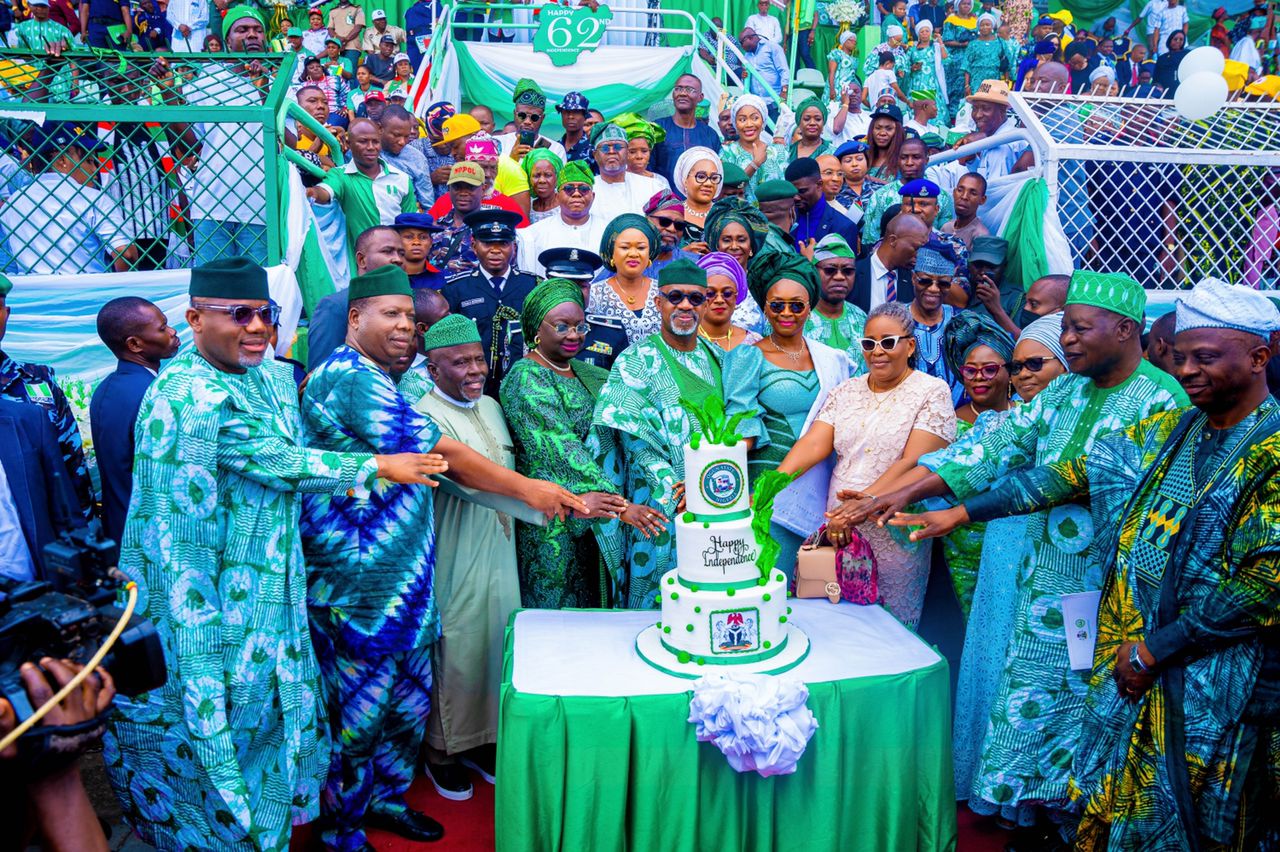 Nigeria @ 62: Let's come together to address our challenges – Abiodun tells Nigerians
The Ogun State Governor, Prince Dapo Abiodun, has called on Nigerians to unite together for the country to overcome its numerous challenges.
Abiodun stated this on Saturday in his message at the 62nd Independence Celebration of the country, held at the MKO Abiola Stadium, Kuto, Abeokuta.
The governor submitted that Nigerians should embrace oneness against any issue that could stand as impediment to the progress of the country.
"God has blessed our nation. We should come together to harness the natural gifts bestowed on us for the development of our nation and increased prosperity of our people. Yes, the different units or sections of the federation can develop at their respective paces.
"The different development of the various units should be lessons for others. In the words of our old national anthem, "though tribes and tongues may differ, in brotherhood we stand". If we come together, we will overcome all the challenges facing our nation.
" Our diversity should be our strength. We should not let the same factors that gave birth to a strong nation that we now enjoy be the same factors that will be impediments to its development.
"Therefore, I urge us all to learn from nations that have been divided by these factors. In unity lies our strength. We should learn from the Czech Republic and Slovakia, the two countries that used to be together as one.
"We should even learn from the experiences of the former Soviet Union countries such as Russia, Ukraine, Georgia, Belarus, Uzbekistan, Armenia, Azerbaijan and others that were very influential together in the world. But, today, we all know where fate has taken them after their disintegration. So, we are better together. Our interests are better served than going our different ways," he said.
In Ogun state, Abiodun noted that no fewer than 400 kilometers of road has been completed across the three senatorial districts in the state.
He added that his administration would continue to put in place policies that will ensure delivery of good governance in the state.
"My dear good people of Ogun State, in the spirit of the celebration of the 62nd Independence Anniversary of our great country, let me enjoin us that as we celebrate this anniversary, we should continue to promote peaceful co-existence, socio-economic development and respect for rule of law. As an Administration, we are determined to build a society with equal opportunities for all to fulfil their potential. Our Administration is committed to the continued discharge of good governance for an optimal development across all sectors of the economy. Ours is a promise-keeping administration.
"We are committed to even development of all parts of Ogun State. And, as I have said before, we will not develop one part of the State at the expense of another.​
Let me reassure, all the people of Ogun State that our Administration remains unwavering in our commitment to the fulfillment of our "I.S.E.Y.A. Programme" as enshrined in our "Building our Future Together" Agenda. All we request from you is your continued support, cooperation, patience and prayers as we continue to formulate policies and implement programmes towards the development of Ogun State and the creation of individual prosperity for the people. Together, we will build the Ogun State of our collective dreams.
"2023 is another election year as we are all seeking to consolidate our democratic dispensation. No doubt, the politics and politicking towards the next general elections have already begun. We all need to shun the politics of rancor and acrimony. We should rather consider efficiency, pedigree and antecedents of the candidate and credibility as our hallmarks of choosing candidates in the 2023 general elections", Abiodun submitted.