Giving a bag of rice to 12 people, N100m to each lawmaker insulting – Labour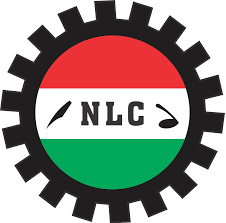 Giving a bag of rice to 12 people, N100m to each lawmaker insulting – Labour
•Govt has absconded from negotiation table, fails to meet workers' demands, says NLC
Barely one week after leading a two-day nationwide warning strike, the organised labour on Tuesday threatened to begin an indefinite strike should the Federal Government fail to meet its demands at the end of a 21-day ultimatum which will expire in approximately one week's time.
The workers union said the proposed strike was necessary following the failure of the Federal Government to provide palliatives to assuage the Nigerians hardships as a result of the fuel subsidy removal.
The Nigeria Labour Congress said the industrial action which may commence any day from next week would lead to an indefinite shutdown of commercial and economic activities across the country.
Speaking with The PUNCH on Tuesday, the National Assistant General Secretary of the NLC, Mr Christopher Onyeka, said the FG was wrong to share a bag of rice to a dozen citizens while reportedly giving N100m palliative to each member of the National Assembly.
The union had on September 1 handed down a 21-day ultimatum to the FG over the delay in sharing of palliatives, saying it might be compelled to declare an indefinite labour action if its demands were not met.
"If the government fails to provide the appropriate responses to our demands, we encourage you to maintain your steadfast resolve. The same passion and determination that fuelled this warning strike will be crucial if we find ourselves compelled to embark on an indefinite nationwide strike,'' the labour body said in a letter to the FG.
To demonstrate its seriousness, the NLC mobilised workers for a two-day warning strike on September 5 and 6, partially grounding social and economic activities in several states with banks, ministries, agencies and departments closed to the public in some states.
The NLC leadership had said the action was in preparation for a total shutdown which would start at the expiration of the ultimatum next week.
Among other demands, the NLC and the Trade Union Congress were asking for wage awards, implementation of palliatives, tax exemptions and allowances to the public sector workers and a review of the minimum wage.
Though the FG made a commitment to restructure the framework for engagement with organised Labour on palliatives, the eight-week timeframe set for the conclusion of the process expired in August with no action whatsoever.
The committees were given eight weeks to conclude their assignment and hasten the implementation of the framework in cushioning the effect of petrol subsidy removal on Nigerians but weeks after the timeframe expired, the sub-committees had yet to meet or actualise their mandates.
President Bola Tinubu had since June 19 set up the Presidential Steering Committee and various sub-committees to discuss the framework to be adopted on the palliatives.
The sub-committees had been created to implement FG's palliative package in areas such as Cash Transfers, Social Investment Programme, Cost of Governance, Energy, and Mass Transit and Housing.
This was a fall-out of the President's closed-door session with the leadership of the NLC and the TUC during a nationwide protest by the organised labour.
Nationwide protest
Giving an update on the planned walk out following the lukewarm attitude of the government, Onyeka insisted that the FG had absconded from the negotiation table, noting that it had also failed to meet the workers' demands.
The union leader hinted that the strike would not notify the government before carrying out any action it deems fit.
He said, "We sent the letter to the Federal Government on September 1, 2023, so by September 22, 2023, the 21-day ultimatum will end.
"We have made it clear that the Federal Government has abandoned and absconded from the table for negotiation; that government is no longer negotiating with Nigerians and there is no good faith negotiation that is going on.''
"President Bola Tinubu promised Nigerians on his own on the television with the President of NLC, Joe Ajaero, that he was going to restructure the committees, but he did not do that, and since then the committees have not met and there has been no negotiation that is on-going. As it is, NLC is not negotiating with the government," Onyeka said.
The Assistant General Secretary said Nigerians were insulted by the inadequate palliative being given.
He lamented, "Can you see the insult that a ward would share a bag of rice and the government calls that a palliative? It is an insult to Nigerians, whereas the government gave legislators N70bn and each of the legislators gets over N100m in a country where Nigerians are suffering.
"The FG is buying cars and houses of over N100m for each person and Nigerians are keeping quiet as if what is going on is a normal thing. NLC calls Nigerians to join hands together because they cannot do it alone.
''When NLC calls for action, people should come out, they should because it is a collective effort to make the government yield to the desires and the interest of Nigerians."
Workers who spoke to our correspondents said they have been badly affected by the withdrawal of the fuel subsidy, urging the government to quickly cushion the pains.
In order to beat the harsh economic situation, civil servants said they have been devising various survival strategies, including skipping work as well as engaging in farming and trading to augment their incomes.
Some workers in the Federal Capital Territory, Abuja and Lagos revealed that their organisations have reduced the number of work hours and days.
They further noted that their organisations had also adopted the work-from-home model which became popular during the lockdown period following the COVID-19 pandemic in 2020.
An Abuja-based civil servant, Judith Obiora said, "Most of the offices at the Federal Secretariat are no longer filled up as they used to be before the fuel subsidy removal. Now, we only come to the office twice or thrice a week."
A civil servant who is planning to relocate abroad said he could no longer cope with the high cost of living.
He said, "The situation in Nigeria is very terrible because the minimum wage no longer meets the cost of living. Civil servants are suffering because the prices of things have increased, and it is tough to cope these days.
"By the time you weigh everything, you will see that it is not worth it. Even as a businessman in this country, getting customers to patronise you is difficult, and getting your profit from the work you are doing is hard."
A worker, who identified himself as Friday, said he had been going to work three times a week to cut costs.
He said, "It has greatly affected me because I can't afford to go to work Monday through Friday anymore. I go three times a week. Even if the directors have their ways, they won't show up.
"The effect of the subsidy removal is general. The bus provided for my area is an 18-seater bus but we have over 50 staff living in Kuje, and the senior staff always get preference over the junior staff.
''The junior staff members are left behind. I don't even try boarding the bus because I don't want any senior staff member to talk to me anyhow (disrespectfully)."
Hard times
A staff member of a prominent agency who wished to be known as Vivian stated, "It has been tough, especially in the area of feeding. Things are very expensive, and for people like us who still have young children, it has been quite difficult meeting up.
"If it is an adult, you can still manage, but how do you tell a child that the money is not enough? Also, in the area of transportation, it has been very difficult. For instance, the transport fare that used to be N100 before has jumped to N300, and when you calculate it, you will find out that the easiest thing to do is to work remotely once in a while."
A civil servant who identified herself as Sade said she and her husband had been having sleepless nights over the survival of their family.
She lamented, "I was at the market yesterday, and I screamed. Things are too expensive. Honestly, we can't continue like this. Apart from the high food prices, the school fees of my children have increased, and my husband and I have been having sleepless nights trying to manage ourselves."
One Mr Kunle Adams, who worked with a federal agency, said he had been forced to become a cab driver in order to generate extra income.
He noted, "I usually do not like to pick passengers when going to work, but I have been doing it to cover the amount I spent on fuel. I once tried parking my car at home, but it was not convenient for me to do so; otherwise, I would have dropped it because it is cost-effective.
''If you are talking about high prices of commodities, that is everywhere, so who am I not to be affected? If only the government could intervene, it would be lovely.''
Lamenting the situation, Ade Abayomi, a Lagos-based civil servant said, "It's not been easy since the subsidy removal was announced. But I think the government has been reasonable too. I only go to work about thrice in a week these days."
Hassan Ahmed, who works with a federal parastatal in Abuja, admitted that he works remotely and only visits the office occasionally.
"The cash crunch is affecting everyone, including government organisations and private companies and individuals. Most of us now work from home. I only go to the office occasionally now," he disclosed.
The Ekiti State NLC Chairman, Kolapo Olatunde, declared that the workers were working under harsh conditions since the Federal Government removed the fuel subsidy.
Olatunde, who said the fuel subsidy removal had led to an increase in the prices of goods and services, justified the need for salary increment.
"If you must fill your car tank now with petrol, you must have over N35,000 and that won't serve you for two weeks. It means you have to fill your tank twice amounting to N70,000 to take you for four weeks.
''If you are a civil servant from whichever level to grade level 14, I am not sure the salary is up to that on a monthly basis. The equation is not balanced, that is the truth. That is why the government should have a listening ear," Olatunde said.
The NLC leader, who said reducing the working days was not the solution, noted, "The solution is to give workers what is required of them to do their work effectively so that at the end of the day, there will be a positive plough-back.
"If you go to the office to solve problems, someone is now saying don't come to the office twice or thrice in a week, who solves the problems of those days? It means that the office is not doing anything. It means we are deceiving ourselves. ''
"Then, what becomes of the unemployed if you are asking the employed people to stay at home? Definitely, that is a brighter picture that people will no longer be employed," he concluded.
Kwara workers
In Kwara State, workers go to their offices three times a week in order to save money in view of the high cost of petrol.
The state government had earlier directed the workers to report for work three times and added N10,000 to their salaries pending the review of the minimum wage.
A female civil servant simply identified as Lola, explained that since the fuel subsidy was removed, she had been going to work thrice a week.
''Workers in my office agreed that we should be reporting in the office three times a week. We have agreed on which days to come to the office since the government said that we should come to work for three days in a week,'' she noted.
She complained about the high cost of transportation which she said had increased by 200 per cent.
''I have been reporting for work on Tuesday, Wednesday and Friday while others also selected other days of the week when they come to the office. In my house, we have also reduced the quantity of food we eat. We only eat in the morning and evening.
''On days that I don't go to work, I supplement the feeding of my two children with garri in the afternoon if they complain of hunger as they are presently on holiday," Lola stated.
A worker in the governor's office, Mallam Makun Abdullahi, revealed that he had stopped bulk purchase of foodstuffs from the cooperative society as he used to do on a monthly basis.
"Though the government has added N10,000 to our monthly salary, it cannot take us anywhere. Our salary is no longer enough to feed our family. I am also involved in farming where I go on days I don't go to work."
Public workers in Sokoto State explained that many of them do not come to the office every day in order to save money on transportation.
Some of the civil servants in the state who spoke with our correspondent confirmed that the arrangement in most cases was among the junior staff without the knowledge of their boss.
A state worker said, "We have some arrangements among ourselves to deal with the situation even though it's without the knowledge of the management but we cover for ourselves.
"Most of us use the spare time for farming as part of our own little way to tackle the current hardship."
The Sokoto State NLC Chairman, Abdullahi Aliyu, and his secretary, Hamisu Yanduna, were unavailable for comment
Supreme Court to Smart Adeyemi on Kogi APC guber primary: Looking at your brief, your Appeal 'dead on arrival'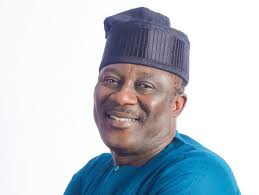 Supreme Court to Smart Adeyemi on Kogi APC guber primary: Looking at your brief, your Appeal 'dead on arrival'
The Supreme Court on Thursday, hinted a former Senator who represented Kogi West in the 9th National Assembly, Smart Adeyemi, that his appeal against the judgement of the two lower courts on the All Progressives Congress' primary election, which held in Kogi State on April 15, 2023, was incompetent.
Adeyemi had filed a suit at the Federal High Court seeking to nullify the primary election of the APC, which produced Usman Ododo as the party's flagbearer for the state's governorship election slated for November 11. The case was dismissed by both the Federal High Court and the Court of Appeal for lacking in merit.
The apex court, while hearing his appeal, on Thursday, told his lawyer, Musibau Adetumbi, SAN, that his client was appealing against concurrent findings of the Federal High Court and the Court of Appeal, which held that primary elections were held in Kogi State but that he had failed to challenge these concurrent findings or demonstrate that same was perverse.
The court which was presided over by Justice Inyang Okoro stated that by just looking at the brief, Adeyemi's Appeal was "dead on arrival", and hinted his Counsel on the need to withdraw the incompetent appeal.
Adeyemi's Counsel however said he would go ahead to argue the appeal. The appeal was accordingly heard.
Counsel to Ododo, F. O. Ekpa who was led by M. Y. Abdullahi, SAN, while adopting his brief of argument, informed the court that Adeyemi's appeal was academic considering that the relief sought by him was that fresh primaries be conducted. Counsel argued that the time within which to conduct the primary election as stipulated by the Electoral Act 2022 had expired, hence the court could no longer grant Adeyemi's prayer.
Having heard the arguments of the Counsel, the Supreme Court therefore adjourned the appeal to 23rd October, 2023 for judgment.
Chief Anthony Adeniyi, SAN, represented the Independent National Electoral Commission, Abdulwahab Mohammed, SAN, represented the All Progressives Congress, while M.Y. Abdullahi, SAN, represented the APC Governorship Candidate, Usman Ododo.
The Court of Appeal had, on August 18, 2023, held that the appeal argued by Adekunle Oladapo Otitoju on behalf of Senator Adeyemi was completely bereft of merit.
In a unanimous judgment of a 3-man panel of Justices of the Court, Adeyemi was said to have failed woefully to establish all grievous criminal allegations made against the conduct of the primary election by APC and its leaders.
Justice Mohammed Lawal Shuaib who delivered the lead judgment resolved all the three issues in dispute against Adeyemi.
Justice Shuaib said that the allegations of manipulations and falsifications of the primary election results made by Adeyemi, being criminal in nature, ought to have been proved beyond reasonable doubt as required by law.
He also dismissed another allegation by the Appellant that he was denied fair hearing by the Appeal Committee of the APC based on his petition against the alleged unlawful conduct of the primary election.
Justice Shuaib said that the issue of denial of fair hearing was not raised in his originating summons at the Federal High Court, hence, could not be raised as a fresh issue at the Court of Appeal.
In the absence of cogent and verifiable evidence on the part of Adeyemi, the Court of Appeal held that his allegations remained mere assertions that could not enjoy any probative value.
The Court of Appeal upheld the judgment of Justice James Omotosho of the Federal High Court in Abuja delivered on July 12, which had held that Adeyemi did not prove his allegations that Ododo was not lawfully nominated by the APC.
Senator Adeyemi had, therefore, sought an order of the Supreme Court, setting aside the judgments of the lower courts, allowing his appeal and granting all the reliefs sought in his originating summons.
"Since their Lordships made a categorical finding of facts that the Appellant's case, simpliciter, is that the primary election in issue was not conducted in accordance with the law, the duty to prove the contrary lies with the Respondents who asserted positively that the said primary election was conducted in accordance with the law.
"With profound humility to our noble Lords of the Honourable Court below, their Lordships misapprehended where lies the burden of proof in the case at hand. Hence their Lordships came to a wrong conclusion in law and equity," he argued.
Reps Deputy Minority Whips 9th Assembly, Adesegun Adekoya donates Five Transformers, Sinks 11 Borehole in Ijebu East, North, Ogun Waterside areas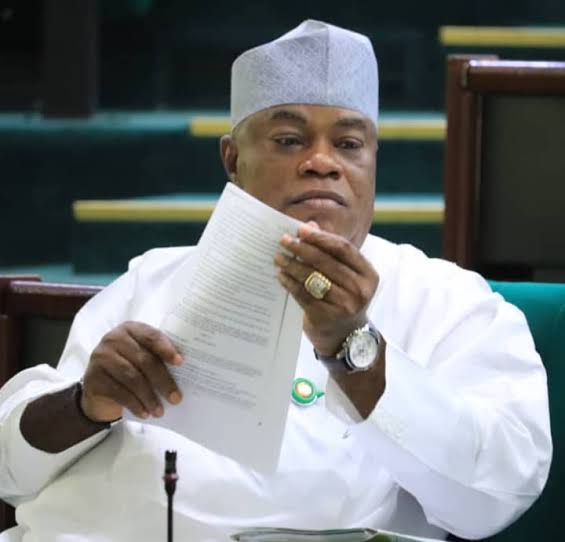 Reps Deputy Minority Whips 9th Assembly, Adesegun Adekoya donates Five Transformers, Sinks 11 Borehole in Ijebu East, North, Ogun Waterside areas
…rural electrification of 5 transformers and installation
….. 11 Borehole successfully sunk for the benefits of the dwellers
Solanke Ayomideji Taiwo
The Deputy Minority Whips, House of Representatives, 9th Assembly, Rt. Hon. Adesegun Abdel—Majid Adekoya has donated five 500KVA transformers to Ijebu East, Ijebu North and Ogun Waterside area of Ogun state.
He equally energized it for them after donation.
He successfully sunk total number of 11 borehole within the last two weeks throughout the Federal Constituency namely Ilaporu, Ifakanpo, Oru, Lugbedu, Ago-Iwoye Old Garage, Agbodo, Ijebu-Igbo, Olojumeta, Ogun Waterside, Ogbere Township, Oko-Makun, Imobi, Oki-Igbode, Imobi, J4-Inside, Aba-Paanu Village, Mamu respectively.
According to our source, The Protection crew are to test the Transformers at AKO Farm Settlement, ISAMURO, Oke -OGBE on Thursday 28th of September while the installation will come up alongside the meter on Monday, October 1st, 2023.
The 9th Assembly Deputy Minority Whips, Rt. Hon. Adesegun Abdel-Majid Adekoya is not the current member of house of representative but he continued his legacy projects despite not winning the February 25th election.
Below are the lists of ongoing projects:
• On-going project is the Odoye, Oke-Ogbe, Orule-Isamuro, Agric Farm Settlement and Ako-Orule Rural Electrification/Transformers to be Energized soon by Rt. Hon Adesegun Abdel—Majid Adekoya.
• Works has commenced on Abobi (Oyininkoro Area) 500KVA Transformer project, Agosec Area Transformer will be installed and Energize between now and Thursday, 28th of September, 2023.
• Ongoing Projects Facilitated new Ibipe Community Primary School, Ago-Iwoye opened for fresh pupils On-going Professor Onabamiro Road Concrete Drainage, Shalla-Ereke Rural Road Surface Dressing Project, Fencing of the Atikori Comprehensive Health Centre, Ijebu-Igbo, Supply and Installation of #50M worth Specialise Diagnostic Equipments to Ago-Iwoye Hospital, Comprehensive Reconstruction / Rehabilitation of Ago-Iwoye Secondary School Library.
• On-going Construction of Concrete Drainage at Depolu Tuntun Alaye Junction, Ojowo, ljebu-lgbo, Facilitated by Rt. Hon. Abdel-Majid Adesegun Adekoya (ATTACKER) 2023 ZIP.
Coup In Africa: Buratai, An Unsung Hero By Femi Oyewale (Opinion)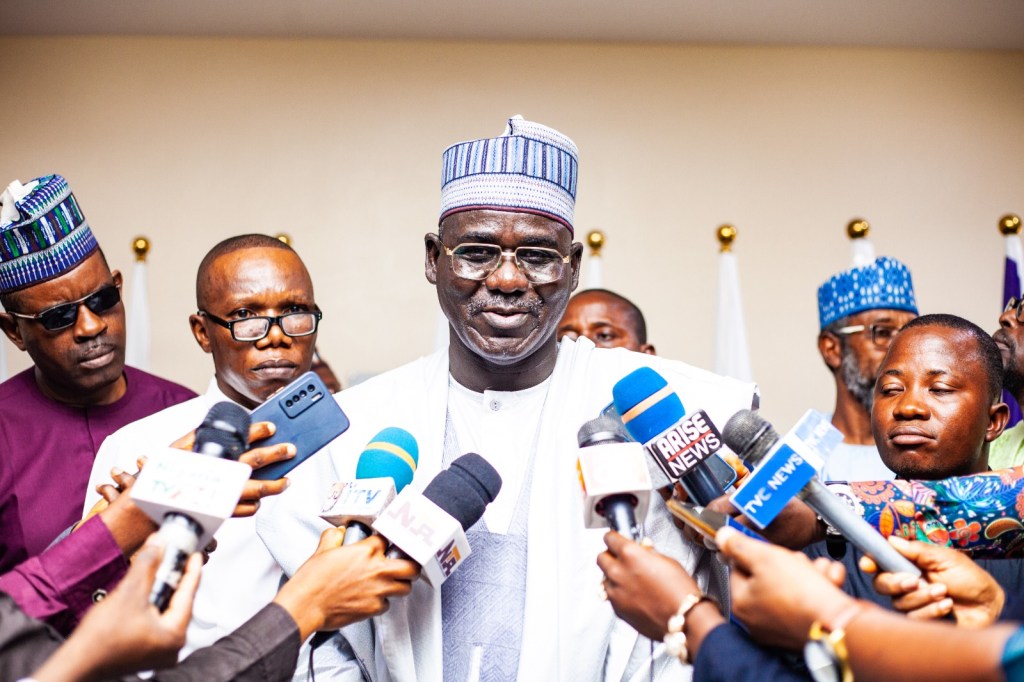 Coup In Africa: Buratai, An Unsung Hero By Femi Oyewale (Opinion)
Sahara Weekly Reports That Of a truth, a prophet is not without honour except in his hometown. Against the backdrop of recent military coups in West and Central Africa, Nigeria is enjoying relative peace because the present crop of Nigerian army are thoroughbred professionals who understand the code of ethics and the constitution.
This assertion was confirmed when more recently, the current Chief of Army Staff, Lieutenant General Taoreed Lagbaja, declared that the Nigerian military would always defend the nation's democracy at all costs using every constitutional means.
Interestingly, the foundation for this relative peace Nigerians are enjoying against any notion of coup plotting from the military was solidified by the former Chief of Army Staff and ex-Nigerian Ambassador to Benin Republic, Lt. Gen. Tukur Buratai (rtd) who with dedication and adherence to military professionalism built a Nigerian Military that is thoroughbred professional and can be a force to be reckoned with globally.
Like him or hate him, he is one of the finest pure-bred military brass in the history of the Nigerian Military ( A visit to the military HQ would attest to this)
His mission to make the Nigerian Military apolitical began in 2016 at a time when the duly elected president of Nigeria was battling with severe health issues and there were rumors of a coup d'etat, unlike a greedy General who is tempted by all and sundry, he read the riot act to his officers maintaining that their primary role and mission is safeguarding the constitution and entity called Nigeria.
According to the report by Vanguard Newspaper in 2016, in an obvious step to put to check the rumoured coup threat, Buratai summoned all Principal Staff Officers (PSOs) and General Officers Commanding (GOCs) of the Nigerian Army to an emergency meeting.
The meeting was called to strategize toward preventing any such incidents and other security challenges in the country.
https://guardian.ng/news/coas-meets-principal-officers-over-coup-threat/
Also, in 2017, He put in place several measures to nip in the bud any attempt by army officers to disrupt the democratic process in Nigeria by coup. This he even disclosed to the former vice-president of Nigeria, Prof., Yemi Osinbajo. He told his men that he had all the security checks through which he monitored all these attempts by politicians to lure them into such a dangerous venture. He proffered a way out for them, resign voluntarily and join politics.
Read More
https://www.premiumtimesng.com/news/231436-stay-off-politics-army-chief-buratai-warns-nigerian-soldiers-as-coup-rumours-spread.html?tztc=1
Furthermore, in 2020, Lt. Gen. Tukur Buratai warned newly promoted generals against plotting a coup to topple Nigeria's democratically elected government.
Speaking during the decoration of 39 newly promoted major generals, he warned that the Nigerian army would not tolerate any coup plot.
General Buratai disclosed that some army generals were being approached by politicians, adding that the generals were being watched.
"Democracy has come to stay. We will not tolerate any agent of destabilization. The years of military misadventure in politics have never carried us anywhere. It is over," he stated.
He added: "Do not hobnob with politicians. At this rank of two-star generals, do not lobby for appointment. If you want to lobby for an appointment, lobby the Chief of Army Staff and you can only do this through hard work, discipline, and loyalty.
"The crop of officers decorated will never be dragged into any interest that is contrary to the sustenance of democracy in our nation.
"All our eyes are on you. We know there are several moves to get your attention. You must make sure that whatever you are doing, and when some persons approach you, you must act within the confines of the constitution."
One salient strategy adopted by Lt Gen Buratai Rtd was the continuous engagement of the officers and soldiers all the year round with series of exercises and drills. There was never a dull moment in the Nigerian Army during his tenure in office as COAS.
He was once asked why all these exercise CROCODILE SMILE, PYTHON DANCE, HARBIN KUNAMA, SAHEL SANITY etc?
General Buratai smiled and said " you see, an idle mind is a devil's workshop. We must continually keep our troops engaged professionally. Essentially these are all training exercises to ensure the troops remain professional. It is equally a strategy to ensure that they maintain focus on their constitutional roles and not to be distracted by anti-democratic forces to derail the national democratic political order. My insistence on these exercises achieved 2 things. First; high professional standard through regular training and secondly; preservation of democracy."
Those close to General Buratai would attest to it that he is an extremely intelligent officer who is not governed by greed or lust for positions. Rather, he is a man on a mission with a vision, a line crosser, and a barrier breaker. Read The Legends Of Buratai and you will have a peep into his kind of person.
Did he foresee the series of military coups that would sweep out civilian administrations and put the West and Central African regions on edge? An experienced Army general is like a prophet who gives prophetic warnings about security issues within and around the world. Truth, be told, The former Chief of Army Staff, Lt. General TY Buratai Rtd is one of the most seasoned army intelligence General the country has ever produced.
This is not unconnected to his timely report weeks before the series of coups plaguing the African region when he declared that it was high time African governments should classify military Coup D'etat as organized crime. His report came in handy.
Speaking at an International conference on 'Organized Crimes Network as Emerging Threats to National Security', at the Nigerian Army Resource Centre, Abuja, the former Ambassador to Benin Republic said "Coups should also be identified and termed as organized crime. That is why I am happy that President Bola Tinubu emphasized to African leaders, the need to checkmate incidences of coups at the last meeting of African leaders.
"They (military) can have many ways to influence the government to make sure that security role is played appropriately and also allow the democrats, the civilians, to perform their roles properly.
"The best way is for the military to remain within the constitutional bounds and also encourage the civil administration to do their best to solve the governance challenges or the developmental challenges of our country.
"It is by doing so that everybody playing his role, the democrats doing their own properly, the politicians, the military, the populace performing their own roles properly. The politicians and the military should try to avoid being influenced externally to disrupt the democratic process in the country.
Continuing Buratai said, "With Nigeria currently grappling with many emerging threats, the conference holds particular significance for the Bola Tinubu government, providing an opportunity to examine successful initiatives implemented elsewhere and adapt them to the local context.
"Organized crime refers to a complex network of individuals or groups engaging in unlawful activities, often with a well-defined hierarchy and operating in a systematic manner to achieve their objectives. They engage in violence, corruption or related activities in order to obtain, directly or indirectly, a financial or material benefit.
"The causes of organized crime in the Sahel, particularly in Nigeria, are undoubtedly multifaceted. One of the primary contributing factors is the existence of porous borders, which allows for the easy movement of criminals and illegal goods across national boundaries.
"Also, prolonged conflicts in countries like Somalia, DR Congo, Libya, Mali, Burkina Faso, and now Sudan have a direct impact on the rise of organized crimes. Additionally, the prevalence of poverty and unemployment within the region creates a desperate environment that can push individuals towards criminal activities as a means of survival.
Greed and the pursuit of personal gain contribute to the proliferation of criminal networks, as individuals are enticed by the potential financial rewards.
"Furthermore, the absence of effective law enforcement (police), weak deterrence mechanisms and weak governance structures, further enable criminal organizations to operate with impunity.
"The economic hardships resulting from the implementation of anti-contagion measures made some of the world's most vulnerable populations more susceptible to human trafficking and various forms of exploitation.
"The oil market experienced a dramatic collapse primarily caused by a decrease in demand. As a result, vessels transporting oil cargo became exposed to the risk of piracy.
"In Nigeria, organized crime has taken various forms, reflecting the country's socio-economic challenges and political landscape.
https://www.vanguardngr.com/2023/07/coups-should-be-seen-as-organized-crime-buratai/
A very close ally of General Buratai once told me that despite the fact that he is no longer the incumbent chief of Army Staff in Nigeria, He still keeps abreast of every security issue globally, especially African continent. In fact, he is considered an encyclopedia when it comes to security issues and is well-versed in both theoretical and practical affairs as it relates to safety and security. If you want to have a peep into some of his achievements as the COAS, read:
Buratai's Achievements As Nigerian Army Chief of Staff