Go fresh and chemical free with our 100% natural products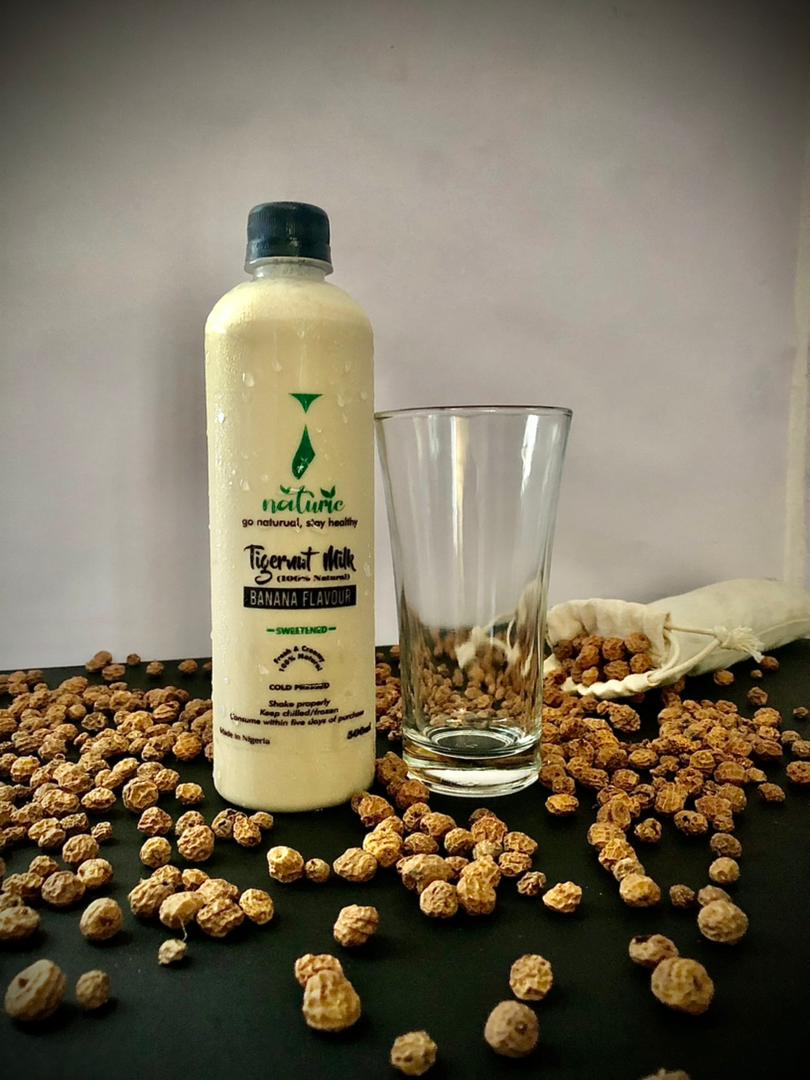 Go fresh and chemical free with our 100% natural products
Coconutmilk improves digestion, promotes brain 🧠 development, stronger💪 bone🍖
Almondmilk reduces blood 🩸 pressure, repairs damaged skin, improves vision, boost immunity
Tigernutmilk boost low sperm count,
Aids erection, improves heart ♥️ health, help with diabetes, fights infections, glowy skin
Soymilk fights obesity, prevents kidney disease, rich in protein, promotes healthy skin
Contact:
Call/WhatsApp
08068327196
Ig: naturic.ng
Twitter: naturic_ng
Stay nurtured fam
Happy New Month
God bless our hustle 🙏
Human Rights Group Launches an Investigative Request to the DSS on Ex-Chief Of Air Staff, Sadique Abubakar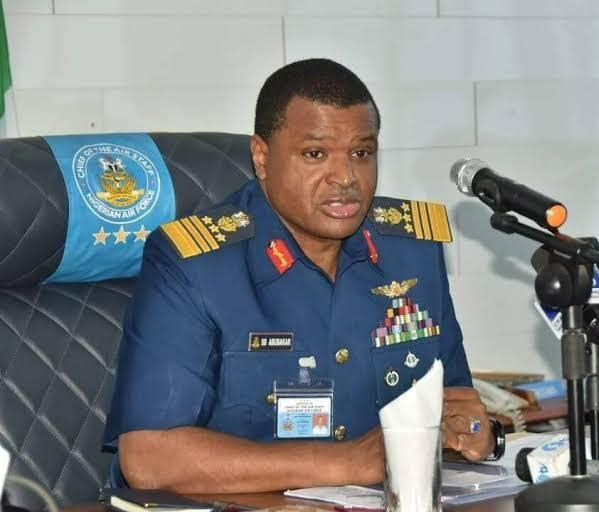 Human Rights Group Launches an Investigative Request to the DSS on Ex-Chief Of Air Staff, Sadique Abubakar
The Human Rights Advocacy Centre has called on the Department of States Services to investigate the governorship candidate of the All Progressives Congress in Bauchi State, Air Marshal Sadique Abubakar (rtd) over alleged link to insecurity in the state.
The rights group in a letter signed by its convener, Comrade Ajibade Moses Adebayo and addressed to the Director-General of the secret police, called for Sadique's investigation.
The centre said its position was hinged on the APC guber candidate's "blatant and arrogant display of power and affluence with known supporters of his oppressing and coercing citizens into submission to his whims and caprices".
It alleged that the former Chief of Air Staff has equipped a militia group to oppress dissenting voices opposed to him.
The centre, therefore, charged the DSS to investigate the former CAS to ascertain his complicity and culpability in the recent surge in insecurity in Bauchi.
"We fear that if the situation is allowed to fester, Bauchi might erupt in violence and become the new operational headquarters for terrorist groups," the centre added.
"It is our prayer that in the event that Abubakar is found guilty, he should be made to face the full wrath of the law. Bauchi is bleeding at the moment".
Stanbic IBTC Set To Host 2022 Africa-China Trade Expo

Stanbic IBTC Set To Host 2022 Africa-China Trade Expo
Stanbic IBTC Holdings PLC, a member of Standard Bank Group, would host the 2022 Stanbic IBTC Africa China Trade Expo as part of its efforts at promoting trans-regional trade and development between Nigeria and China. The trade expo would feature a panel discussion, masterclasses on trade, a presentation on the Stanbic IBTC Africa China Trade Solutions and a fully virtual exhibition.
The two-day hybrid conference and exhibition-themed "Synergy For Growth' is slated for 10 and 11 August 2022, and is geared at providing insights and opportunities for participants. The event would serve as an avenue to showcase Nigerian and Chinese exhibitors, and would as well provide opportunities to build relationships within the trade community.
The physical conference is planned to feature keynote speeches and panel discussions by highly experienced subject matter experts and thought leaders in relevant industries and would be an opportunity for exporters and importers to engage and create a marketplace experience.
Speakers slated for the event include Philip Myburgh, Head, Pan-African China Banking, Standard Bank Group; and Ade Otukomaya, Head, Africa China Banking, Stanbic IBTC Bank. Others are Remy Osuagwu, Executive Director, Business and Commercial Clients, Stanbic IBTC Bank; and Wole Adeniyi, Chief Executive, Stanbic IBTC Bank PLC.
The panel discussion, with the theme 'Promoting Export Activities through Synergy', would have Samuel Oyeyipo, Deputy Director and Regional Coordinator, Nigerian Export Promotion Council, South West Regional Office, Lagos; Luthando Vuda, Head, Africa China Trade in Business and Commercial Clients, Standard Bank Group; Jane He, Business Manager, Pan Africa China Banking, Business and Commercial Clients, Standard Bank Group, Fola Abimbola, Analyst, Senior, Frontier Africa Equity Research Stanbic IBTC; and Victor Ayemere, Chief Executive, Zeenab Foods Limited, Operators of the Nigeria Export Trade House China/Far East Region as panelists.
Dr Demola Sogunle, Chief Executive, Stanbic IBTC Holdings, spoke on the rationale for the conference. He highlighted that the Stanbic IBTC Africa-ChinaTrade Expo hybrid Conference and Exhibition would be geared at showcasing Nigeria and China trade opportunities while emphasizing the role of Stanbic IBTC in facilitating inter-regional trade.
"China is Africa's biggest trading partner by far and can foster strong trade routes and economies of scale, offering an incredible opportunity to do more than just import goods. With the emphasis on building strong synergy and relationship between China and Nigeria, the Stanbic IBTC Africa-China Trade Expo is expected to provide insights into Nigeria and China trade relations and the role of Stanbic IBTC as a facilitator of inter-regional trade, as well as provide advisory services, allowing trade partners access and unlock the opportunities in Nigeria-China trade," Demola said.
"The topics for discourse at the two-day hybrid conference and exhibition would centre on building synergy between Nigeria and China's economies, building synergy between government agencies and driving export activities through policies and initiatives. Other topics would include building export activities in partnership with Stanbic IBTC and promoting competitive advantage for enhancing export."
"The exhibition would also showcase vendors who export from Nigeria to China and vice versa, spanning across agriculture, manufacturing, equipment, processing and packaging firms," Demola added.
The Chief Executive noted that through its Africa China Trade Solution (ACTS) and other networks of relations between Africa and China, the financial service provider continued to facilitate economic trade and development between Africa and the Asian country.
Stanbic IBTC's trade solutions such as Stanbic IBTC Africa China Trade Solutions (ACTS) continued to enable settlement of international transactions and mitigation of payment risk while providing regional solutions such as issuance of payment guarantees and letters of credit to Nigerian exporters.
Register via this link: https://tinyurl.com/stanbic-ibtc-events
KIDNAPPING FINALLY CAME HOME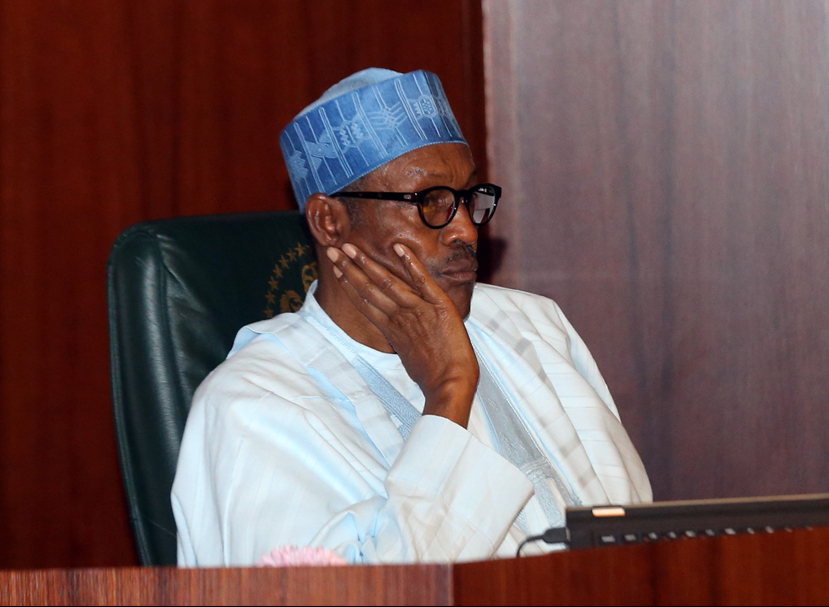 KIDNAPPING FINALLY CAME HOME
….And with horror
A few days ago, I was engrossed in a heated argument with a friend who will , in a matter of weeks, be relocating to the UK. Of course he is just one of the families I know who have concluded plans to leave. Many of my friends have since left with their entire families having given up on their fatherland.
The argument had centred around my friend's determination to sell his house and never to return to Nigeria for any reason in the future, kind of burning the bridges behind him. I argued that North or South, East or West, there will never be any place like home. Home ? He insisted home didn't have to be your home town, state of origin or country. Then I remembered my late mother always saying IBI TOKAN ENI BA TI BALE NILE ENI – Home is that place where you're at peace and your mind is at rest.
As I drove back home from my friend's house I began to ask myself whether my friend was not right after all. I was not home yet, when my friend put a call through to me and ,as if starting the argument all over, asked me, "look what will I miss in Nigeria when I leave ? Is it the bad roads I ply everyday that has made me addicted to analgesic, is it the consulting clinics that you call hospitals, or your universities that you have shot for six months or the insecurity that could not make you travel to Oro in Kwara state to attend a friend's father's funeral a few weeks ago because of the fear of being kidnapped ?" And then he nailed it. " And you keep talking of hope for Nigeria, where is that hope with the type of politicians whose only agenda is to steal, kill and destroy our future and that of our children". All efforts to persuade him that Nigeria will come out of the present state of hopelessness, as he had painted it, fell on deaf ears. I gave up and hung up.
Minutes later, another friend called and asked what we "were doing about the menace of kidnappers in Ogbomoso, our home town". He was calling from the US. I assured him the situation was under control, especially with the recent arrest of the suspected kidnappers of the Farm manager of the former governor of Oyo State, late Otunba Adebayo Alao Akala. I told my friend that " ogun Fulani o le ko Ogbomoso lailai"
I was wrong. The following morning ,I got a call from a classmate of mine. He went straight to the point. "Gbenga Owolabi, our secondary school colleague and your kinsman has been kidnapped and we need to raise five million naira in ransome to free him."
Now Gbenga Owolabi , was the man who had laboured in foreign land and made good in life. He thought of contributing to the development of his place of origin and came home to invest in it. He had a hotel, built to standard among other investments that provided employment opportunities for our youths in Ogbomoso. He was kidnapped on arrival from the US. I mean the very day he arrived in Ogbomoso. He was kidnapped along with a final year student of LAUTECH who wanted to keep herself meaningfully busy for the duration of the ASUU strike in the institution and took up a part time job in Gbenga's hotel.
Raising the five million naira ransome was not difficult to save the lives of these two patriots. Sadly, they were killed by their kidnappers along with the bike man that took the ransome to them . The man who was sent to deliver the ransome escaped with bullet wounds and we can only pray he survives to tell us what transpired.
Gbenga was a jolly good fellow. Humble and urbane. His friends and close associates testify to his generosity. We only communicated once in a while on Facebook as we were not really close in our days in secondary school but from all I have heard of him , Gbenga was a nice guy. He had an emotional attachment to his roots.
My prayers go to his wife and children. I checked his Facebook page yesterday to look at his face over and over. His timeline was filled with prayers by his wife in the hope that he would return to her and the children in due course. And then she finally submitted – THE RUBICON IS 💔 BROKEN. Indeed, for Gbenga, the Robicon is finally broken – with family, friends , Ogbomoso and Nigeria. And the world at large.
May the soul of the departed find rest in the bosom of their Creator. May the Lord heal our land.
Let Mr Mohammadu Buhari know that this generation of Nigerians have a choice. They cannot remain here and salvage what he and other politicians have destroyed. For those who want to japa, I wish them well. For those who have japaed and don't want to come, stay where you have peace and your mind is at rest. And for those who wish to help to salvage the ruins , may the Lord help us. This ,definitely, isn't the Nigeria of my dream.