GOD'S OWN POWER AND GLORY MINISTRIES HOLDS REVIVAL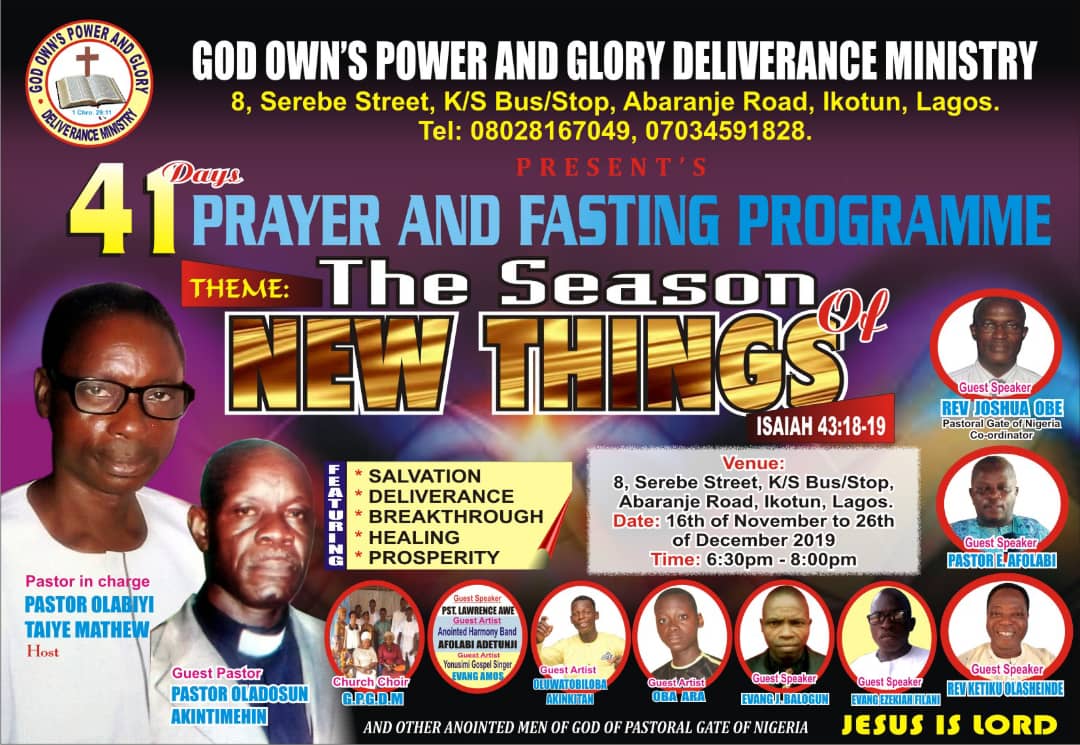 It will be 41 days of prayers and fasting beginning from Saturday November 16, to December 26, 2019. According the Head Pastor of the Absence, Ikotun based church, Pastor Mathew Olabiyi, the revival with round off with a thanksgiving service on December 28, 2019.
According to Pastor Olabiyi, no less than five gospel artistes will be performing throughout the duration of the revival. He also stated that many anointed men of God such as Pastor Oladosu Akintimehin and Reverend Apostle Ketiku Olasheinde.
Speaking to Sahara Weekly in his church office, Pastor Olabiyi said, "It is our yearly programme aimed at connecting the children of God to their Father in Heaven so that they can receive His blessings. It is an avenue through which God will do new things in their lives. I hereby invite all Nigerians from all walks of life to come and experience God's power and glory. You can locate us at No 8, Serene Street, Off K&S Bus-Stop, Abranje Road, Ikotun.