Governor Akinwummi Ambode : The Healthy Man who knows the day of his 'death'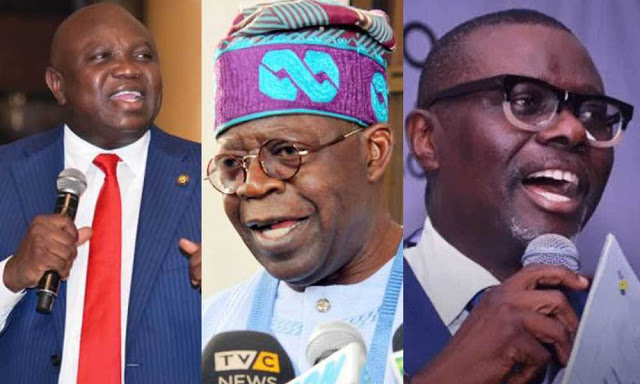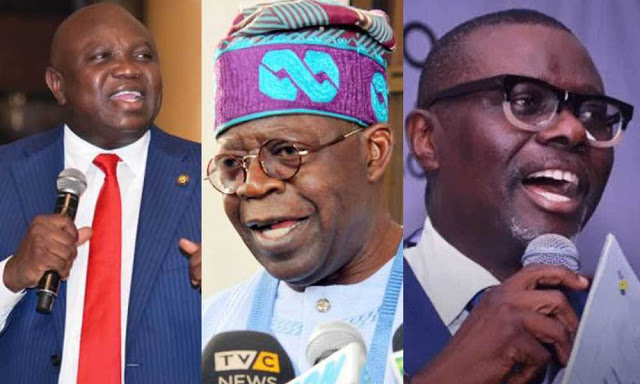 Governor Akinwummi Ambode : The Healthy Man who knows the day of his 'death'
– Osho Oluwatosin, Lagos 
Eiish! What were you thinking? No O, The Executive Governor of Lagos State isn't dying o, but he is only dying politically, on a lighter note though.
Now to the business of the day:
No doubt, the Lagos state Governorship crisis which kicked-off few months ago has gone wide in the nation and probably out of the country. The social media hasn't been resting and it's already looking like a national issue.
In fact, at every corner, even in buses, it is just Ambode all over. Although it is for the wrong reasons, or maybe right reasons, anyhow sha, Na una sabi!
The reason behind all these Ambode's gist is because the APC National Leader and the leadership of the APC especially in Lagos declared that they don't want Akinwummi Ambode to be their flag bearer in Lagos for the 2019 elections because he has done a lot of wrongs which he isn't willing to correct. They said he performed well as a Governor but he deviated from the plans which they gave him, better put, the Lagos state blue print.
No one would have believed Ambode recently called 'AMBO-GONE' will not be the flag bearer of the APC in Lagos until barely a month ago..May God not let us make mistakes o (Say Amen).
Everything was going fine until we heard it like a bomb. It was like a joke, then suddenly became a reality.
The Governor who was shocked too started running helter-skelter to make sure he right his wrongs, calling people to intervene, including the President, Muhammadu Buhari, but it all turned on deaf ears of the APC leadership and having seen this, the Governor put up his courage, and said to himself ,'If I die, I die, I wee not gree for them' (I wasn't there o).
He called a WORLD PRESS CONFERENCE and poured out a lot , spoke against the man of the moment, the one whom the gods of APC have chosen, BabaJide Sanwo-Olu . He said he was detained for fraudulent activities in the United States, that he is mentally unstable, and unfit to govern the state, etc.
This shocked a lot of people because as a sitting governor and one who is in the same party with the Chosen One, it isn't right to have said this publicly, and even in the front of the journalists of the whole world. But our Governor didn't feel any remorse. The APC chairman in Lagos even complained and said he hasn't picked his calls in the last 24 hours.
After the whole drama, the Primaries happened yesterday. Mehn! Babajide Sanwo-Olu spanked Governor Ambode o, with a landslide victory. Though the results was almost cancelled by the National Working Committee but was later upheld. I even heard somewhere that the NWC who were around on Sunday were bribed by the Governor and this made them cancel the result earlier.
Weeks before the primaries, Governor Ambode knew he won't win the primaries and wanted to do everything within his power to win. when he saw it wasn't working, he wanted to spoil the image of the chosen candidate which didn't make any impact as well.
Governor Akinwummi Ambode can be likened to a healthy man who was told the day of his death by doctors but didn't believe because he was healthy and suddenly, it dawned on him that he had a disease which will cost him his life. For that kind of man, knowing fully well that he won't make it, will do everything possible to make sure he goes down with anyone who contributed to his illness.
DISCLAIMER : The Writer isn't a politician or a partisan, he is just a concerned Lagosian who wants a better Governance.