Heritage Bank gets CIBN nod on established academy, trains 300 new intakes 


In line with its commitment to ensure greater efficiency and boost its workforce, Heritage Bank Plc has received a nod from the Chartered Institute of Bankers of Nigeria (CIBN) for its establishment of a full-fledged learning and development institute, with the training of 300 new employees.
The Institute dubbed "The Refinery" being supervised by the Bank's Human Capital Management Group is currently training 300 new intakes who are fresh from universities across and outside the country with diverse academic backgrounds and impressive academic records, in an ongoing intensive 12-week rigorous and thorough academic programme at the school, in Port Harcourt. 
The Refinery is a tailored learning experience Institute with the perfect blend of technologies, techniques and methodologies to optimise training experiences, which will help employees succeed in ensuring that the bank's business stays ahead of the curve with the banking sector along with Heritage Bank's target goals.
Having visited The Refinery in Port Harcourt during the ushering in of the new intakes, the Group Head, Learning and Development of CIBN, Babatunde Apena in his commendation stressed that Heritage Bank's training facility is the best in Nigerian banking industry and at par with international best standard.
According to him, despite the training facility still undergoing various upgrades for accreditation, it stands out as one of the best in the industry.   
The MD/CEO of the bank, Ifie Sekibo, has described Heritage Bank as a forward looking business whose strength lies in the ability to spot and mould talents into great professionals. 
He noted that the Refinery was established to train, nurture and arm young employees with the right skills needed to fast-track development and enable teams to flourish.
Sekibo further explained that at the Academy, "we hire young graduates who want to advance their skill levels, which will lead to a direct and indirect improvement of life for their families and communities that will culminate toward more productive, resourceful persons."
According to him, any business that hopes to survive the current economic challenges must devise a creative way of harnessing the full potentials of the talents that abound among the nation's teeming youth population.
He urged the lucky intakes that after their graduation, they should see the opportunity as a privilege to contribute their quota towards the development of Nigeria by imbibing the bank's mantra of commitment to spreading the culture of Wealth Creation, Preserve and Transfer.
"Just as the word Refinery connotes, the Heritage Bank Plc Refinery is a Facility where crude talents or abilities are converted or 'refined' into 'finished' jewels for optimal performance.
"The training program is designed to take each participant on an enriching, rigorous and intellectually engaging learning journey to equip them with the fundamental competencies required of a professional banker. The Curriculums are structured to accommodate both Core and Non-Core Banking competencies such as finance, credit and accounting, organizational and behavioral competencies to mention a few", Sekibo stated.
The bank's helmsman also pointed out that Heritage Bank was assimilating the large number of new hands at a time when gainful employment was becoming hard to come by; stressing that the bank had always remained optimistic and pragmatic in deploying its resources for developmental ends. 
According to him, "In recent times, operators in the banking sector have discovered that margins are shrinking, costs are rising and yet nothing is changing. You are coming into an industry that most people think it is impossible to survive but we at Heritage Bank see opportunities in place of despair. So, therefore, your employment comes with uniqueness and promise. Everything you are about to learn at the Training School is very important to our balance as an industry and as a company as well as your progress as individuals."
Moruf Oseni takes over as the MD/CEO of Wema Bank Plc
Moruf Oseni takes over as the MD/CEO of Wema Bank Plc
·Appointments of Wole Akinleye as Deputy Managing Director, and Tunde Mabawonku as Executive Director also approved by the CBN
Wema Bank Plc hereby announces Moruf Oseni as the substantive Managing Director and Chief Executive Officer effective April 1, 2023. After serving in acting capacity since January 1, 2023, Oseni will be succeeding Ademola Adebise, following approval by the Central Bank of Nigeria (CBN).
Oseni's journey with Wema Bank began in 2012 when he joined as an Executive Director. Before his appointment as MD/CEO, he served as Deputy Managing Director for the last four years, a role where he demonstrated the capacity to lead the bank to even greater heights as it continues to evolve into a financial powerhouse.
With over 25 years of experience, including more than 16 years at senior to executive management levels, Oseni was the MD/CEO of MG Ineso, a principal investment and financial advisory firm. He had also served as Vice President at Renaissance Capital and was an Associate at Schroder Salomon Smith Barney/Citigroup Global Markets in London.
Oseni's credentials speak for themselves, with an MBA from the Institut European d'Administration des Affaires (INSEAD) in France, a Master's in Finance (MIF) from the London Business School, and a B.Sc. in Computer Engineering from Obafemi Awolowo University (OAU). He is also an alumnus of the Advanced Management Program (AMP) of the Harvard Business School and King's College, Lagos.
In addition to Oseni's appointment, the CBN also approved the appointments of Wole Akinleye as Deputy Managing Director, and Tunde Mabawonku as Executive Director. Wole Akinleye previously served as the Executive Director in charge of Corporate Banking and the South-West Business, while Tunde Mabawonku served as the Bank's Chief Finance Officer.
The Board is confident that these new appointments will be crucial to the continued transformation and growth of the Bank as it positions itself as a market leader in Nigeria's banking industry through technology and innovation.
All appointments are effective from April 1, 2023.
FIRSTBANK ANNOUNCES A NAME CHANGE OF ITS SUBSIDIARIES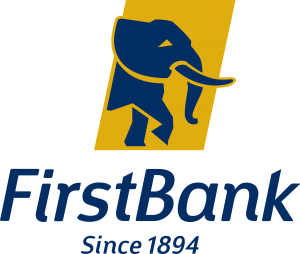 FIRSTBANK ANNOUNCES A NAME CHANGE OF ITS SUBSIDIARIES, REITERATES ITS COMMITMENT TO BOOSTING CROSS-BORDER BUSINESS OPPORTUNITIES IN AFRICA AND THE WORLD.
FirstBank of Nigeria Limited, Nigeria's premier financial services institution, has announced a phased corporate name change of its subsidiaries in the United Kingdom and Sub-Saharan Africa. FBNBank UK, FBNBank Sierra Leone, FBNBank Gambia and FBNBank DRC are the first set of subsidiaries effecting the name alignment. They are now known and addressed as FirstBank UK, FirstBank Sierra Leone, FirstBank Gambia and FirstBank DRC. The Ghana, Senegal and Guinea subsidiaries will be next in the phased name change implementation.
The name change is being implemented to align the subsidiaries with the parent brand and to enjoy the strong heritage and brand equity built by FirstBank Nigeria in its 129 years of banking leadership. This will further enhance the quality-of-service delivery resulting in better brand clarity, uniformity and consistency across all the markets where the Bank operates.
A leading financial inclusion services provider, FirstBank Group is committed to its nation-building goal. It has taken giant performance strides on its unique growth trajectory as it continues to build distinctive capabilities through partnerships and the constant drive to reinvent itself. This performance is evidenced in the numerous awards and recognitions bestowed on the institution.  These awards include Best Private Bank for Sustainable Investing in Africa 2023 by Global Finance Awards; Best Corporate Bank in Western Africa 2022 by Global Banking & Finance; Best CSR Bank Africa by International Business Magazine in 2022; and ranked as number one in Nigeria in terms of Overall Performance; Profitability; Efficiency and Return on Risk by the Top 100 African Bank Rankings 2022 released by The Banker Magazine from the stables of Financial Times.
In addition, in Euromoney Market Leaders, an independent global assessment of the leading financial service providers conducted by Euromoney Institutional Investor Plc., the Bank was crowned: Market Leader in Corporate and Social Responsibility (CSR); Market Leader in Environmental, Social and Governance (ESG); Highly Regarded in Corporate Banking and Digital Solutions and Notable: in SME Banking.
Speaking on the name change, Dr. Adesola Adeduntan, CEO of FirstBank Group, said '' the name change which coincides with FirstBank's 129th founding anniversary (March 31st, 2023) is indeed a milestone reflective of our resolve to continuously provide the gold standard of excellence and value as we put our customers First.  The new identity of the subsidiaries contributes to an enhanced brand presence. It helps our customers and stakeholders better appreciate the value of the diversified products suites, competitive pricing and extensive business networks the FirstBank Group offers. These include our commitment to boosting cross-border businesses including trade and investment opportunities essential to enhancing trade relations amongst countries, thereby strengthening the economies of host communities and reducing poverty," he concluded.
Union Bank and CIG Motors Announce Partnership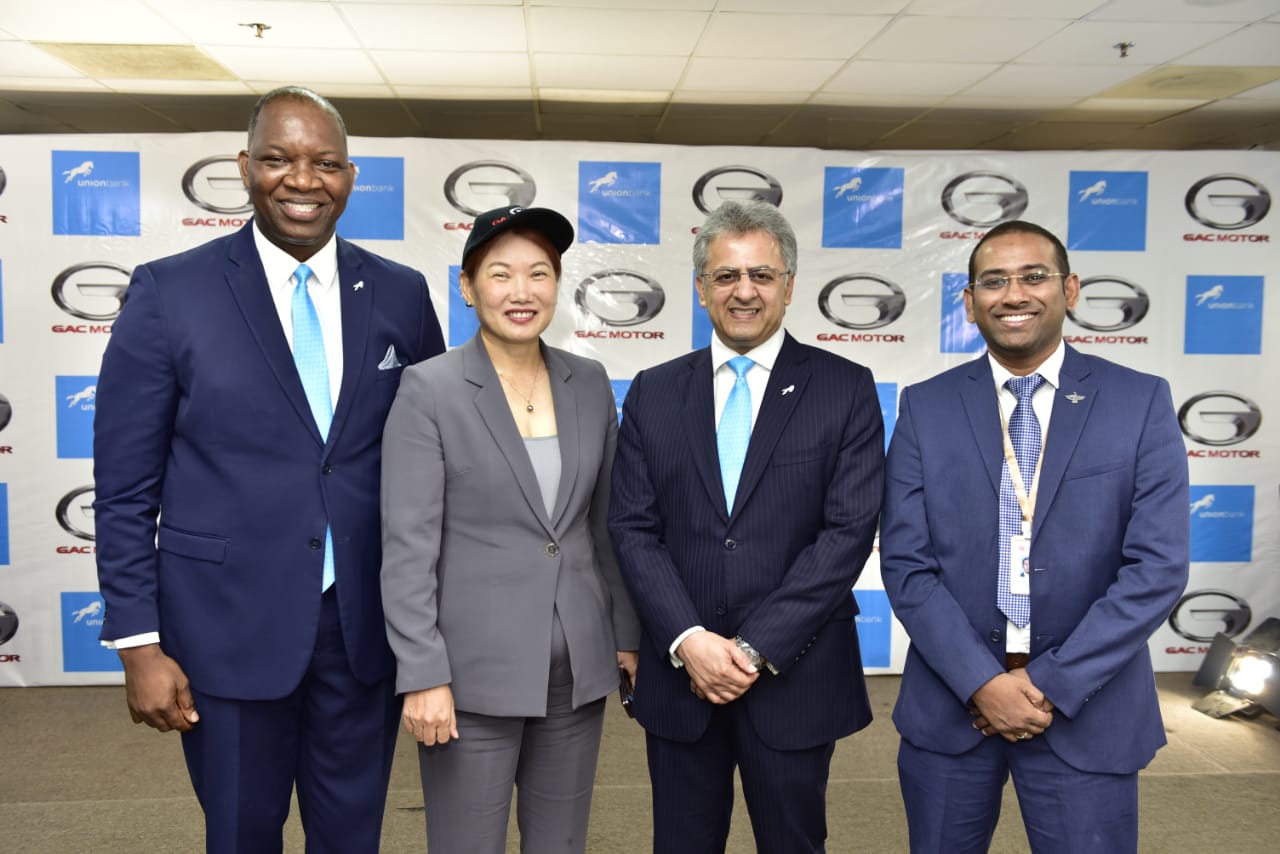 Union Bank and CIG Motors Announce Partnership
Union Bank of Nigeria has signed a commercial partnership agreement with Choice International Group (CIG) Motors Limited, a member of CIG Group of Companies, to provide auto financing services to the Bank's customers on purchase of GAC range of cars, through its asset finance loan scheme.
The deal, which was recently signed at Stallion Plaza, Union Bank's head office in Marina, Lagos, will allow customers to purchase brand new GAC vehicles with as low as 0% interest and N242,000 monthly instalment. In addition, subscribers to the Union Bank asset finance loan scheme will enjoy after-sales service and warranty during the tenor of the financing as well as access to other products from CIG Group at competitive prices.
Speaking at the official signing ceremony of the agreement, Mr. Mudassir Amray, Managing Director/Chief Executive Officer of Union Bank said:
"I am genuinely delighted to have a partnership with CIG Group who are inevitably a market leader in terms of providing quality products at affordable prices. We are determined to bring value to our clients through partnerships, be it health care, cross border business or transportation. We are convinced that with this agreement, our customers will be able to buy quality cars with easy payment terms, which will provide comfort and convenience to our customers."
Also commenting on the partnership, Chief Diana Chen, Chairman of CIG Group urged potential car owners to take advantage of the partnership and purchase brand-new vehicles that will withstand the test of time.
This partnership is a culmination of Union Bank and CIG Group's desire to collaborate and explore mutually beneficial business opportunities. This strategically aligns with the bank's aim to examine various options to provide financial support and incentives for its customers.