Heritage Bank joins in celebration of Nigeria @60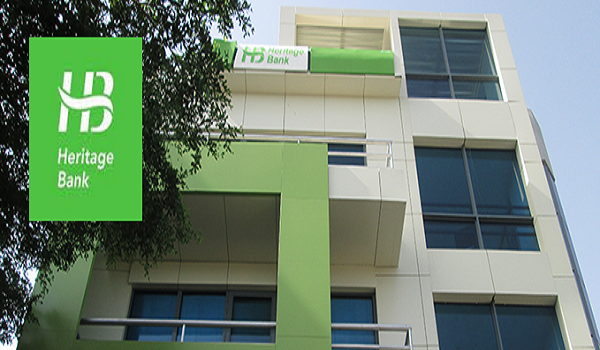 …Rewards Nigerians for "National Pledge" pidgin recitation
Heritage bank Plc, Nigeria's Most Innovative Banking Service provider joins the nation to celebrate Nigeria's 60th independence anniversary.
In a bid to commemorate the independence and inculcate patriotic spirit in the citizens on the importance to reflect on the past, what led them here and the bright future that awaits Nigerians, Heritage Bank has rolled out couple of activities in achieving this feat.
The bank slated an online competition for customers to make videos recitation of them presenting the "National Pledge" in Pidgin English and the four best videos will be rewarded with total cash prize of N1million. Also, staff of the bank was not left out in the celebration; they are expected to recite the pledge in all their different units and Experience Centres, doing it in front of the national flag, whilst they wear clothes with touch of green to office for certain period of time.
In a statement confirming the significance of reciting the National Pledge in Pidgin English and the need to reward loyalty to the country, the Divisional Head, Corporate Communications, Fela Ibidapo affirmed that as a bank that places much importance and value on our national heritage, "we want to remind Nigerians of their loyalty and commitment to the nation; thereby imbibe the patriotic spirit in citizens that despite the challenges, it has been 60years of dignity and pride as individuals, who together, make up this great country called Nigeria."
According to him, reciting the National Pledge in pidgin language will help invoke in every individual their national pride of love, devotion and sense of attachment to our fathers' land and alliance with every citizen who share same sentiment. This attachment could be combination of different feelings relating to the country in terms of socio-cultural, ethnic, political and historical interests.
He reiterated, "We are not just excited, but we are also reflecting on what our commitment as individuals has been to our great country Nigeria. Looking inwards at our journey over the last 60years, we believe as an institution that this is the best time to reflect on the National Pledge and what it means to us as a Nation.
To this end, Heritage Bank is championing the movement to keep our commitment as a nation by reciting the National Pledge."
He further explained, "In a bid to achieve this, we require Nigerians, including customers and non-customers to make one-minute videos for cash rewards, whilst staff to make a one-minute video of their teams reciting the National Pledge in either English language or any of the Nigerian languages."
GTCO Food & Drink Festival 2023… A Celebration Of Food!
GTCO Food & Drink Festival 2023… A Celebration Of Food!
The annual GTCO Food & Drink Festival is back again for its 6th Edition, and food lovers across Africa and the world are in for a feast like never before! The event is slated to hold from Saturday April 29th till Monday May 1st 2023, at GTCentre, Plot 1 Water Corporation Drive, Oniru, Victoria Island, Lagos, providing a 3-day weekend of food and endless celebration.
The GTCO Food & Drink Festival brings together the greatest minds on the global culinary stage, the most industrious Nigerian small food business owners, a world class, state-of-the-art children's play area, merging them all to give attendees the most memorable food and drink event.
Commenting on the 2023 GTCO Food and Drink Festival, the Group Chief Executive Officer of Guaranty Trust Holding Company Plc, Segun Agbaje, said; "Food and drink are intrinsically social things, and best enjoyed when shared. We understand the value of bringing together businesses and consumers who are passionate about food and have continued to inspire new ways to experience life through food and drink. The continuing success of our free-business platforms reflect our unchanging commitment to Promoting Enterprise and echoes our brand promise of creating Great Experiences."
Constantly innovating the space and on a quest to continue creating great experiences for all stakeholders, GTCO Food & Drink will be expanding its capacity by creating more opportunities for more businesses and increasing its highly coveted vendor stalls from 142 to 204, giving even more innovative and assiduous business owners the chance to not only showcase their businesses to the over 250,000 foodies in attendance, but also engage with their customer base and learn from a confluence of other great-minded food entrepreneurs. The event will also feature three premier DJs in Africa, setting the scene for a weekend of celebration, food, drink, and togetherness.
Guaranty Trust Holding Company Plc is a leading financial services company providing banking and non-banking services including payments, wealth management, and pension fund management, with a presence across eleven countries spanning West and East Africa as well as the United Kingdom. The Group operates a diversified, Proudly African franchise and is renowned for its innovative approach to customer service and stakeholder engagement which has endeared the brand to millions of people across Africa and beyond. Over the years, many customers have benefited from its unique loan products including the Food Industry Credit and Fashion Industry Credit designed specifically for businesses in the food and fashion industry.
It's time once again to come together and celebrate the great joys food has to offer! Attendance is FREE.
For more information on the event, please visit: https://foodanddrink.gtcoplc.com
Aliko Dangote Makes N460bn In A Day, Overtakes Four On Billionaires' List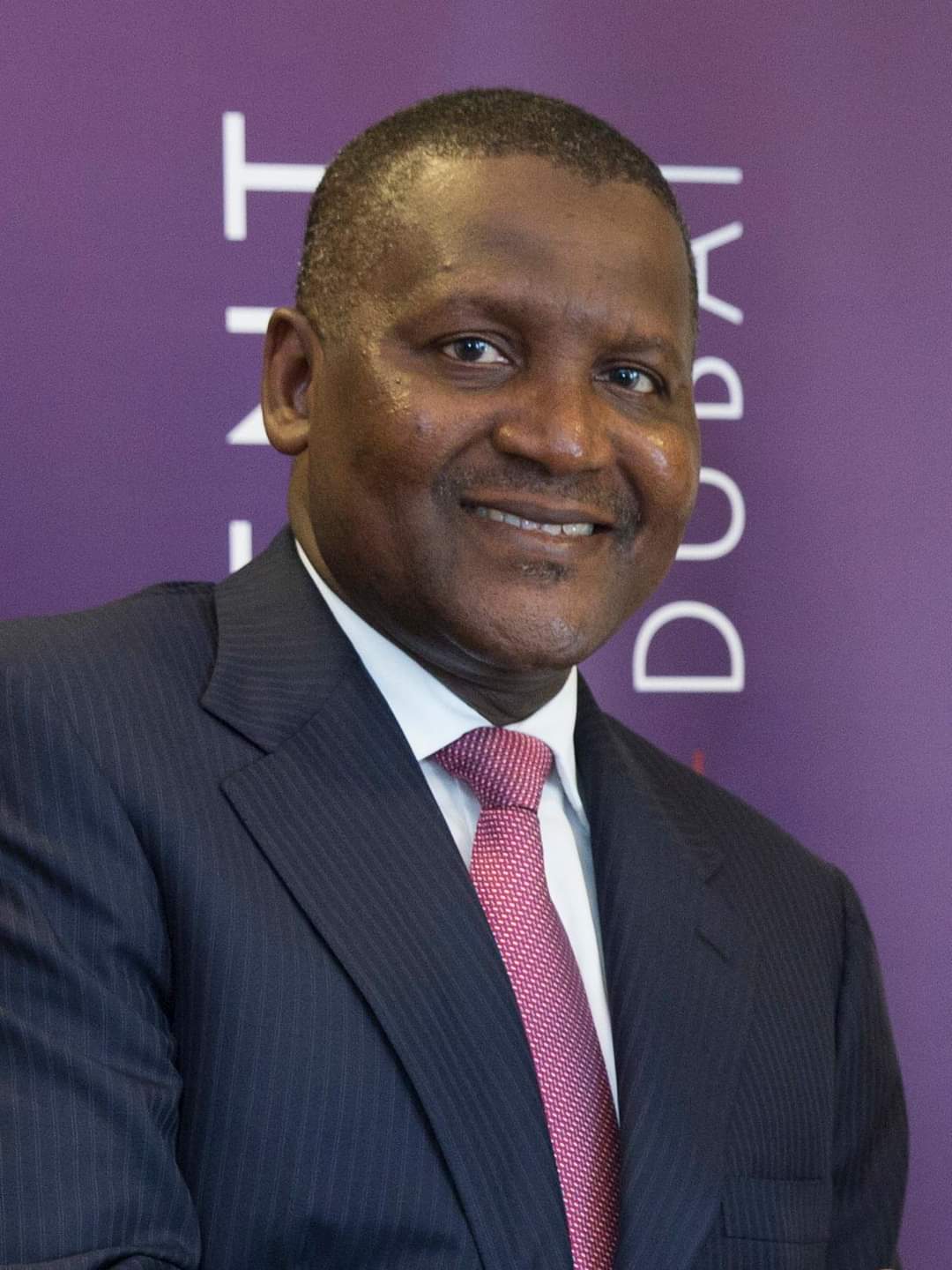 Aliko Dangote Makes N460bn In A Day, Overtakes Four On Billionaires' List
DANGOTE– Nigerian business tycoon, Aliko Dangote, overtook two Russians, one Chinese and an Indian on the billionaires' list on Monday, after making N460bn in a day.
The Chief Executive Officer of Dangote Group made the profit following increased demand for Dangote Cement, beating his fellow billionaires by earning about $100 million.
He maintains a majority share at his Cement company, following the company's announcement of a significant share buyback two weeks ago.
According to Bloomberg Billionaire Index, Dangote remains Africa's richest man, a feat he has maintained for 12 years in a row.
Sterling Bank Shines Spotlight on Creative Industries Potential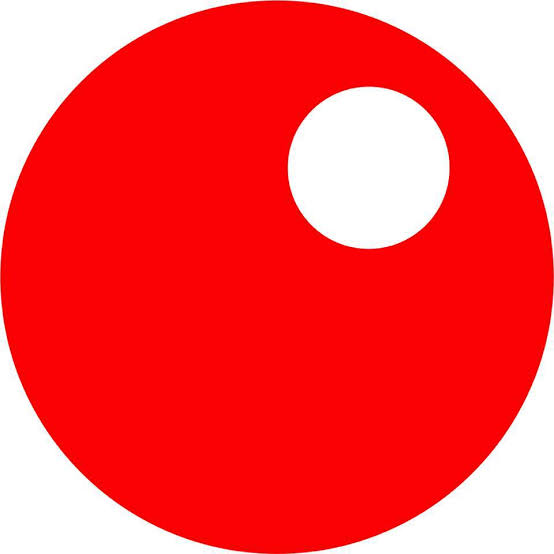 Sterling Bank Shines Spotlight on Creative Industries Potential
"Nigeria's leading financial institution, Sterling Bank Plc, has reiterated its determination to empower and energise the creative industry because of its strategic importance to the economic growth of Nigeria."
Head of Media and Entertainment Financing at Sterling Bank, Mr. Olanrewaju Olalusi, disclosed the above at the weekend in Lagos while addressing participants at a seminar organised by the Legends of Nollywood with the theme: "Empowering the Nigerian Film Industry – Actualizing Your Resources."
He said the bank had begun exploring financing of the creative industries in addition to its HEART sectors programme because of its importance to the national economy.
Sterling Bank has become renowned for its strategic focus and investments in the Health, Education, Agriculture, Renewable Energy and Transportation sectors of the Nigerian economy. These sectors have been affectionately dubbed the HEART of Sterling, and our HEART has contributed immensely to the growth of the bank, the sectors and the Nigerian economy.
Olalusi said it is important for artists to leverage funding from financial institutions to scale the level of their operations, remarking that the bank has set up a desk for the purpose of financing practitioners in the creative industry, information technology (IT) and animation, among others.
"We are open to having conversations with partners in the creative industry on the way forward." He said.
He said that the industry was bustling with amazing talent and potential. But he highlighted a key challenge confronting the industry; a lack of viable business plans on the commercial perspective of creativity to show investors.
He continued by saying that there is a growing need for artists to separate their businesses from themselves and focus on improving their access to infrastructure and a ready market for their creative expressions.
Through collaborations with dedicated partners like Sterling, creatives can better their lot, both creatively and commercially, by leveraging financial advisory services, commercial loans, and other specially designed products to further capacity building and move the industry forward.
In a keynote address by Lagos State Commissioner of Planning and Budget, Mr. Samuel Egube, urged operators in the creative industry to think more deeply about how to seize available opportunities in the industry. He noted that if the industry must grow, then it should be able to attract financial resources from investors, adding that government alone cannot drive the growth in the industry.
He said the business plan should present a strong case to encourage investors to invest. He disclosed that the Lagos State Government has plans to build a media city in the Lekki axis for practitioners in the creative industry to leverage on under its 30-year development plan.
Also speaking, the President of the Association of Movie Producers, Mr. Paul Obazele encouraged his colleagues to lift the industry to a show business level by leveraging financial institutions to scale their operations instead of relying on grants alone.