High Rising Profile Of Popular Actor, Awolowo Adedolamu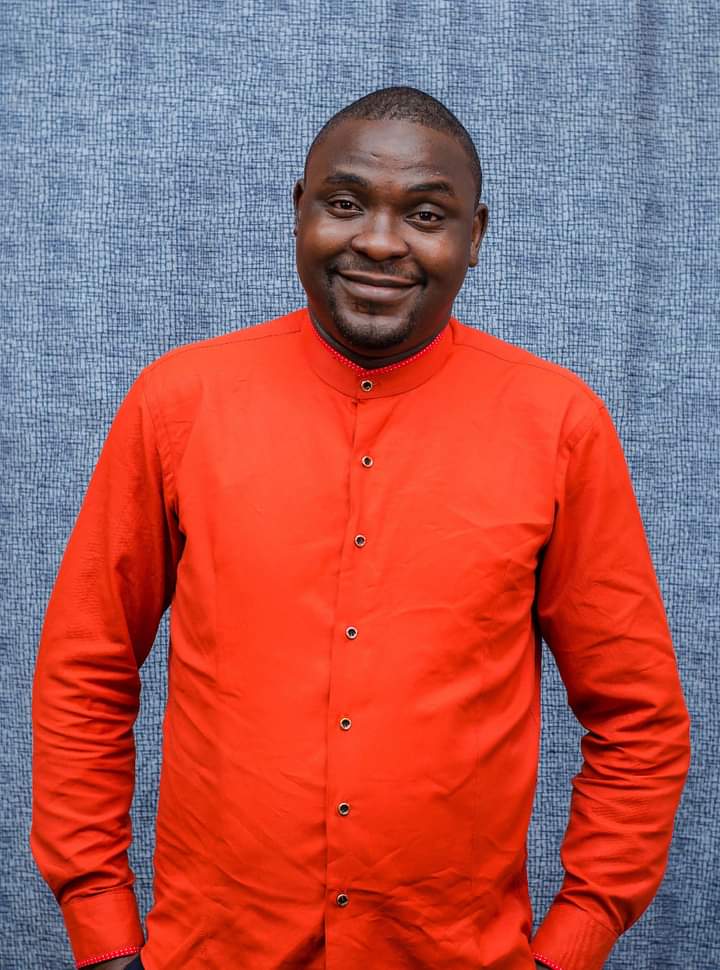 High Rising Profile Of Popular Actor, Awolowo Adedolamu 
Mr
Awolowo Adedolamu Emmanuel
is a Nigerian Theatre art expert and also a real estate mogul, entrepreneur, business coach and philanthropist.
He is the chairman of Arial Concept International and also the chairman of Adney concept int'l limited. He sits across various boards to mention but a few.
 Mr
Awolowo  Adedolamu Emmanuel
was born to the family of Mr and Mrs Awolowo. He hails from Remo north local Government, Isara. Ogun state. He is the last born in the family of five children.
As an enthusiastic learner, he had his primary education in Ibadan at Jesus the rock institute target, Ibadan Oyo state, he later finished his primary education in Unique children school, Omole estate, Ikeja. Then his secondary education at Unique Height Junior and senior high school, Ikeja Lagos State and graduated from the University of Ibadan where he studied Theatre art. He later did a professional course in performing art in  Ajayi Crowther University in Oyo, Oyo state.
Mr Awolowo began his career and entered into the film industry in 90s under the leadership of Icon mogul Yomi Ogunmola as a young boy full of enthusiasm. He proceeded to learn more under Muyiwa Ademola Authentic after the demised of Late Yomi Ogunmola. He is a movie producer, a director, and a media consultant who has directed, produced and featured in many movies such as Agbara ati Ase, Oyinkansola, Ise Imole, Ami Ayo, Target etc. The popular movie K-square was produced and Assistant directed by him.
Arial Concept International was established in 2003 formerly known as Super Emat. It's a fully registered and accredited company under the company act and law (CAMA) of Federal Republic of Nigeria.
 Mr Awolowo  Adedolamu Emmanuel has been recognized for his outstanding dedication, hard work and astuteness in the movie industry with various accolades and awards to his name and he is a fully certified member of TAMPAN formerly in ANTP since 1990. He has also been giving many award as a buy coach in any kinds of business.
VIDEO : FUJI STAR, AARE SIR SHINA AKANNI PAYS A CONDOLENCE VISIT TO ORIOLA ORIS OVER DEATH OF MOTHER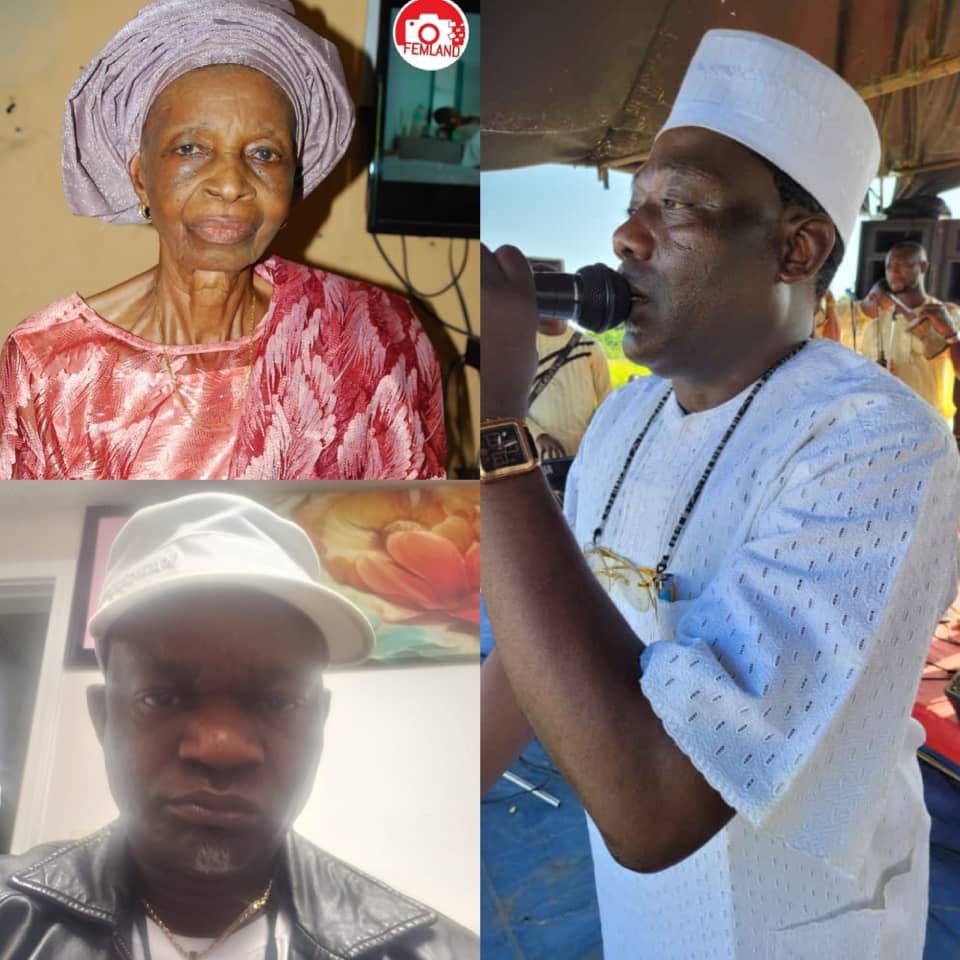 VIDEO : FUJI STAR, AARE SIR SHINA AKANNI PAYS A CONDOLENCE VISIT TO ORIOLA ORIS OVER DEATH OF MOTHER
Popular Nigerian Fuji Maestro, Aare Sir Shina Akanni has on Sunday, November 20th, 2022 paid a condolence visit to the family house of Oriola Oris's at Abeokuta, Ogun State.
Oriola Oris who's an International manager and a US-based promoter loses mother to the cold hands of death on Thursday, 17th November, 2022.
Oriola Oris who was the former general manager to popular Fuji Star, Alhaji Abass Akande Obesere has been cold over the death of his mother Nee Mrs Felicia Abebi Oriola who died at the age of 95. He expressed himself to 1steleven9jatv that he will definitely miss his mother, as she has been his idol from the inception of his birth.
As details of the burial will be communicated to the populace of the general public, 1steleven9jatv prays for the departed soul and wishes the family the strength to stand strong in this trying times.
Watch Video Below;
Why I sacked My Staff- Portable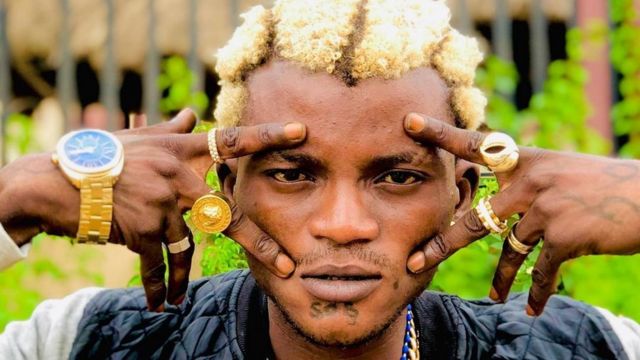 Why I sacked My Staff- Portable
Controversial Zaazu singer, Portable, has fired his staff. The gifted singer said that he fired staff at his recording studio for accounting for only ₦7000 as earnings when he travelled.
He said this via his Instagram account on Thursday
Portable said that he makes up to 15 million Naira in five days when he manages the studio himself but to his surprise, his staff gave him an account of N7,000 when he returned from a six-week trip.
He said in Pidgin, "I build the studio, they no gree make money. Dem dey chop all my money, na why I pursue them. Studio wey be say me anytime I record, I make two million, three million, four million. In five days, I fit make ₦15 million. I travelled for one month and two weeks, I con ask them how much they make, and they say they make 7000 Naira."
Aremu Afolayan Guns For 50 Cent's Movie Project On Hushpuppi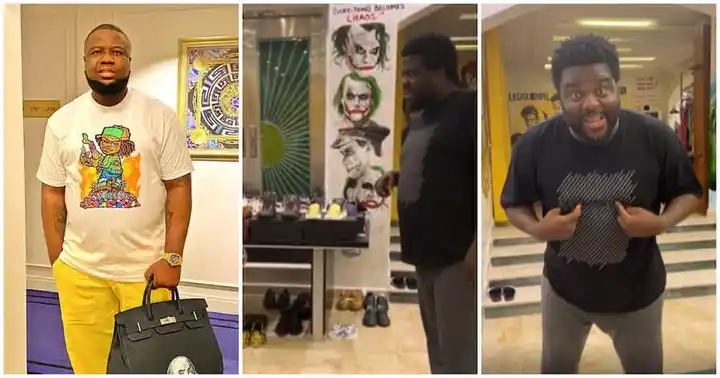 Aremu Afolayan Guns For 50 Cent's Movie Project On Hushpuppi
Nollywood movie star Aremu Afolyan is boldly shooting his shot and gunning for a spot in 50 Cent's upcoming movie project on the Nigerian internet fraudster, Abbas Ramoni aka Hushpuppi.
The entertainer took to his Instagram page with a series of funny videos as he suggested that he's going make a perfect cast in the Hushpuppi series.
Many flooded the comment section with mixed reactions, with some agreeing that he is a nice fit for the role of the internet fraudster.
Nigerian actor, Aremu Afolayan, has become the first movie star to publicly shoot his shot at top American rapper and business mogul, 50 Cent.
Recall that the rapper sparked mixed reactions on social media days ago after sharing plans to commission a movie project based on the story of Nigerian internet fraudster, Abbas Ramoni aka Hushpuppi.
To make his pitch even more believable, Aremu put some of his designer footwear on display and proceeded to show off his exquisitely furnished living room.
A lady in the video was also heard hailing the actor repeatedly and referring to him as Hushpuppi.
Watch the videos below:
https://www.instagram.com/p/Ck98K-jj59O/