How Atiku, Peter Obi Ignored Primate Ayodele's Warnings On Tinubu Before Presidential Elections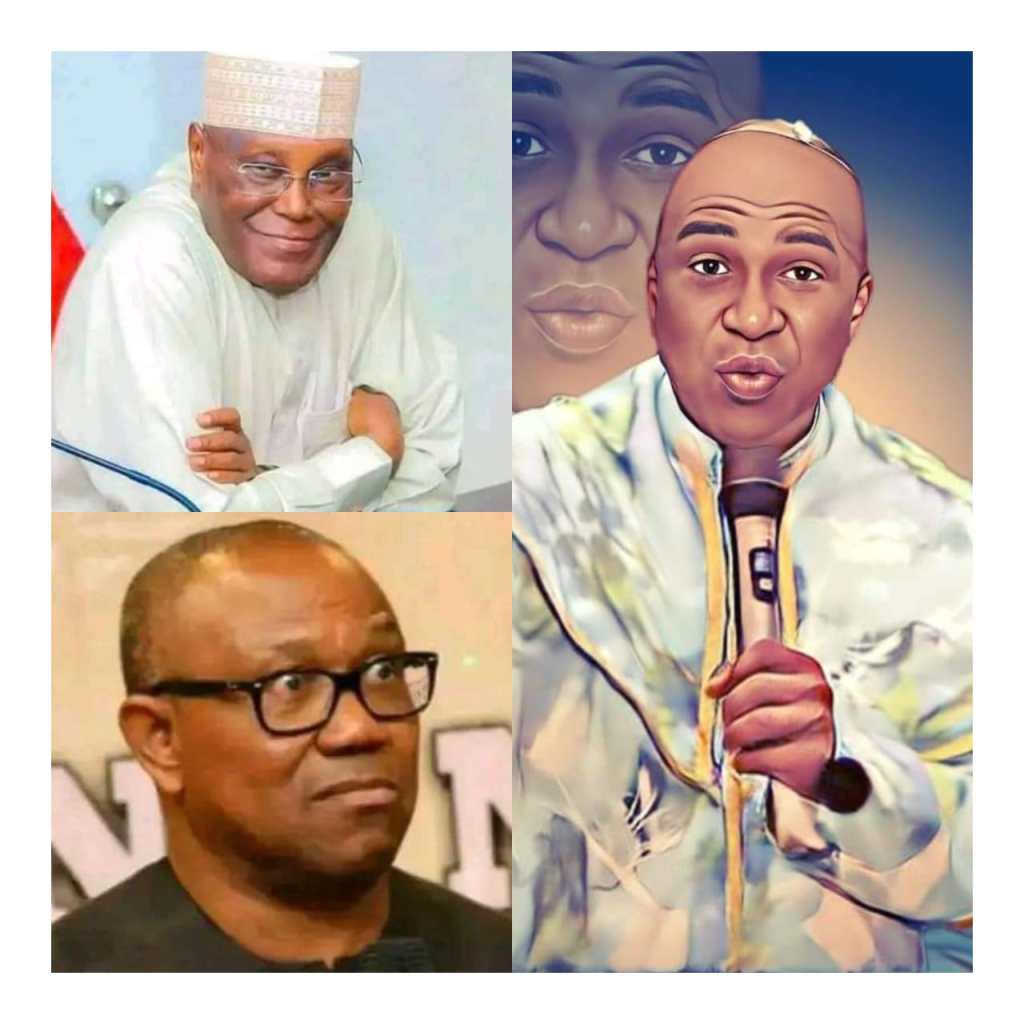 How Atiku, Peter Obi Ignored Primate Ayodele's Warnings On Tinubu Before Presidential Elections
The presidential candidate of the PDP, Abubakar Atiku and Labour party, Peter Obi are currently wailing following their loss to Tinubu in the just concluded presidential election but when they were warned by Primate Ayodele before the election held, they never listened.
Some think men of God are only looking for relevance whenever they warn them or give them prophecies. Although we have prophets and pastors in that category, Primate Ayodele can never be found doing such; he is relevant already, has fame, is wealthy, there is absolutely nothing these politicians can give him that he doesn't have already.
Primate Ayodele warned Atiku and Peter Obi that Asiwaju Bola Ahmed Tinubu is desperate to win this election even though God doesn't approve of his government. He mentioned that the APC candidate is ready to battle it financially, spiritually, technically, legally, illegally just to win the election but they didn't listen. He gave them directions on what to do in order to block Tinubu's victory but did they do anything? Not at all.
In January, Primate Ayodele stated that Tinubu's 'Emilokan' has a deep spiritual meaning and if the oppositions take it for a joke, they will be shocked at their loss. He revealed that only those with spiritual understanding can decipher the mystery behind 'Emilokan.''
The prophet called on the oppositions to wake up from slumber because if they don't attack 'Emilokan', Tinubu will win the election against God's will.
These were his words
''Don't joke with the chances of the APC, Don't take Tinubu for granted, he is not old politically and he wants this presidency. His pronouncements are more spiritual than physical. He speaks with so much authority, his pronouncements are more spiritual but Nigerians think he is playing.''
''The word 'Emilokan' is very spiritual, don't take Tinubu for a joke with this word. 'Emilokan' should wake up the PDP and Labour party from sleeping. The word is more spiritual than physical. If you don't want Tinubu to win, attack 'Emilokan.''
Primate Ayodele had maintained that another APC government will be disastrous for Nigeria but if the opposition fail to do the needful, they will give way for another APC government and that's exactly what happened.
The election was marred with so many technical irregularities that a larger part of Nigerians are yet to come to terms that Tinubu won the election. Unlike before, there hasn't been any significant jubilations for Tinubu's victory by ordinary Nigerians who are not APC members, all we have seen is several pockets of resistance protesting against the victory of the APC.
This would not have happened if Atiku and Peter Obi listened to Primate Ayodele's prophetic warnings.
Photos As Speaker Obasa, Lawmakers Get Certificate Of Return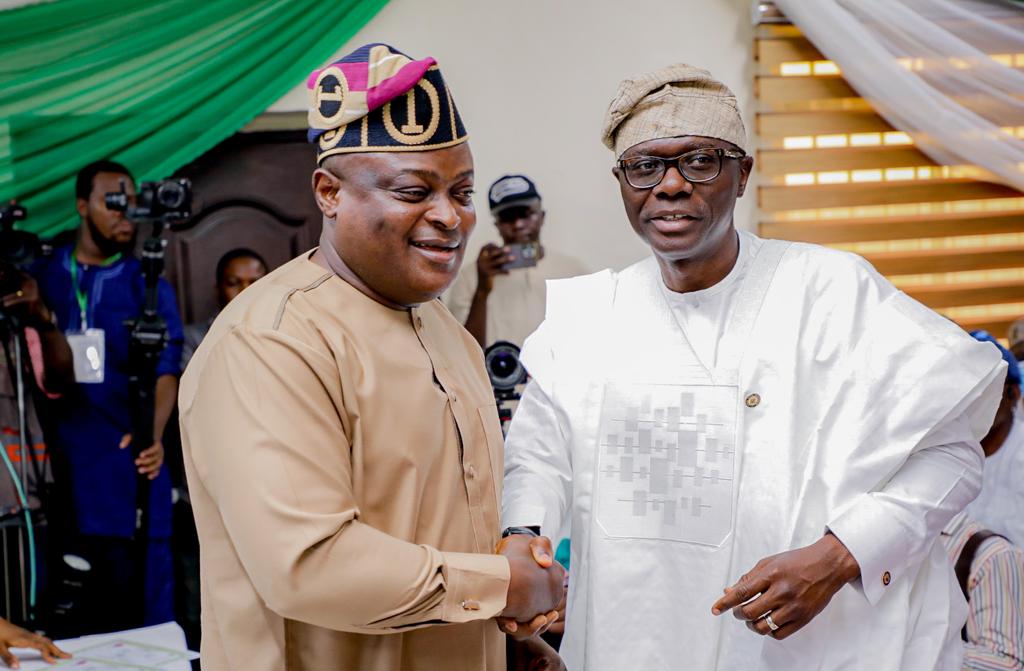 Photos As Speaker Obasa, Lawmakers Get Certificate Of Return
– Legislators thank Lagosians for mandate
The Speaker of the Lagos Assembly, Rt. Hon. Mudashiru Obasa, and other lawmakers-elect received their Certificate of Return from the Independent National Electoral Commission (INEC) on Thursday promising to ensure a greater Lagos at the 10th Assembly.
"On behalf of my colleagues, we will continue to build on the success of the current Assembly when we resume for the 10th Assembly. We want to assure Lagosians that we will continue to make laws, pass motions and resolutions that will bring progress to Lagos and protect the interests of residents.
"That's the assurance that I have from the 39 other members-elect," Dr. Obasa told journalists at the event which had Governor Babajide Sanwo-Olu and Deputy Governor Obafemi Hamzat in attendance.
A total of 38 lawmakers-elect from the All Progressives Congress (APC) and two from the opposition received their Certificate of Return.
The Speaker thanked his constituents in Agege and Lagosians for their support for the APC.
"I thank my people in Agege for their consistency, loyalty and support at all times. And to Lagosians, we say thank you. At least APC has 38 lawmakers-elect out of the 40 for the House of Assembly. We have the three senatorial seats and a whole lot in the House of Representatives. We are very happy about this and have reasons to thank Lagosians.
"We are going to support the Governor in his assignments to bring growth and progress to Lagos State as well as protect the lives and property of our people. However, supporting the executive arm does not mean we are going to compromise or abandon our constitutionally guaranteed responsibilities," Obasa said.
He expressed optimism that Lagos will benefit from the centre in the next administration because "we have a President-elect that we all have absolute confidence in and who had done very well in Lagos State with good track record.
"We are sure that with him, many of our national challenges would be resolved because he has the capacity and knowledge to deliver. I have no doubt in my mind about it."
Eromosele Ebhomele
Chief Press Secretary to the Lagos State House of Assembly.
Taraba Governor-Elect, Agbu Kefas Picks Up Certificate Of Return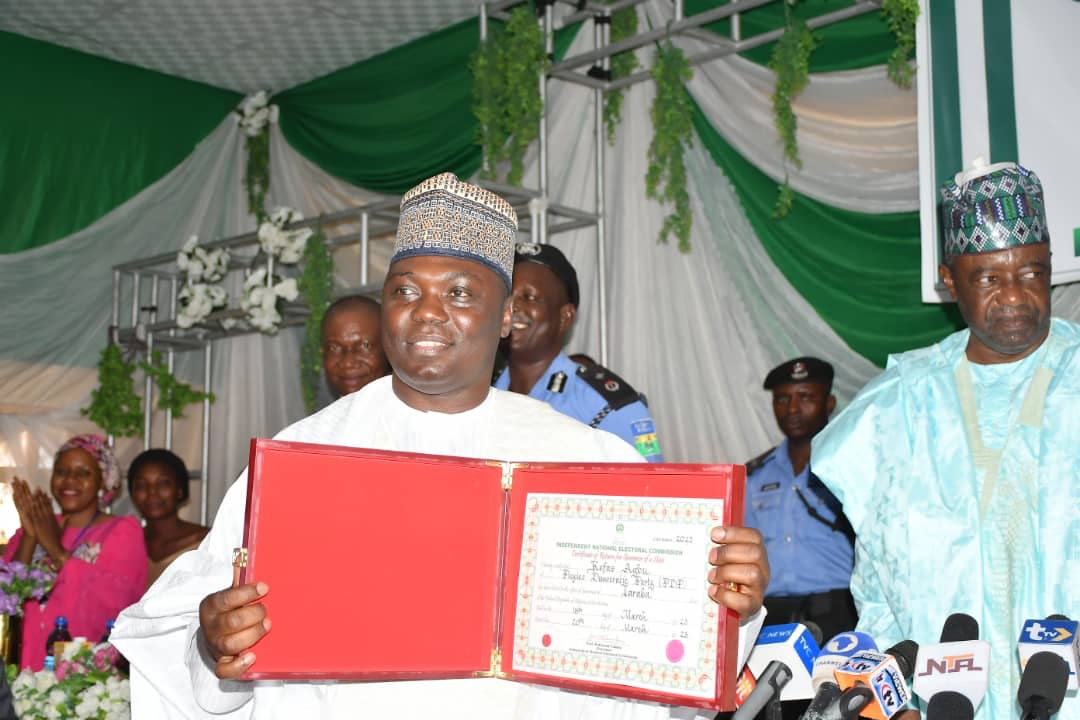 Taraba Governor-Elect, Agbu Kefas Picks Up Certificate Of Return
The governor-elect of Taraba state, Agbu Kefas has received his certificate of return from the Independent national electoral commission (INEC) today Wednesday, 29th Of March, 2023.
The governor-elect after the presentation appreciated the people of Taraba for believing in him and electing him as the governor of the state.
He made it known that the mandate is for everyone in the state including young, old, male, females, Muslims and Christians and all lovers of Taraba state.
Ogun: Gov Abiodun organizes send forth for retired Head of Service, six Permanent Secretaries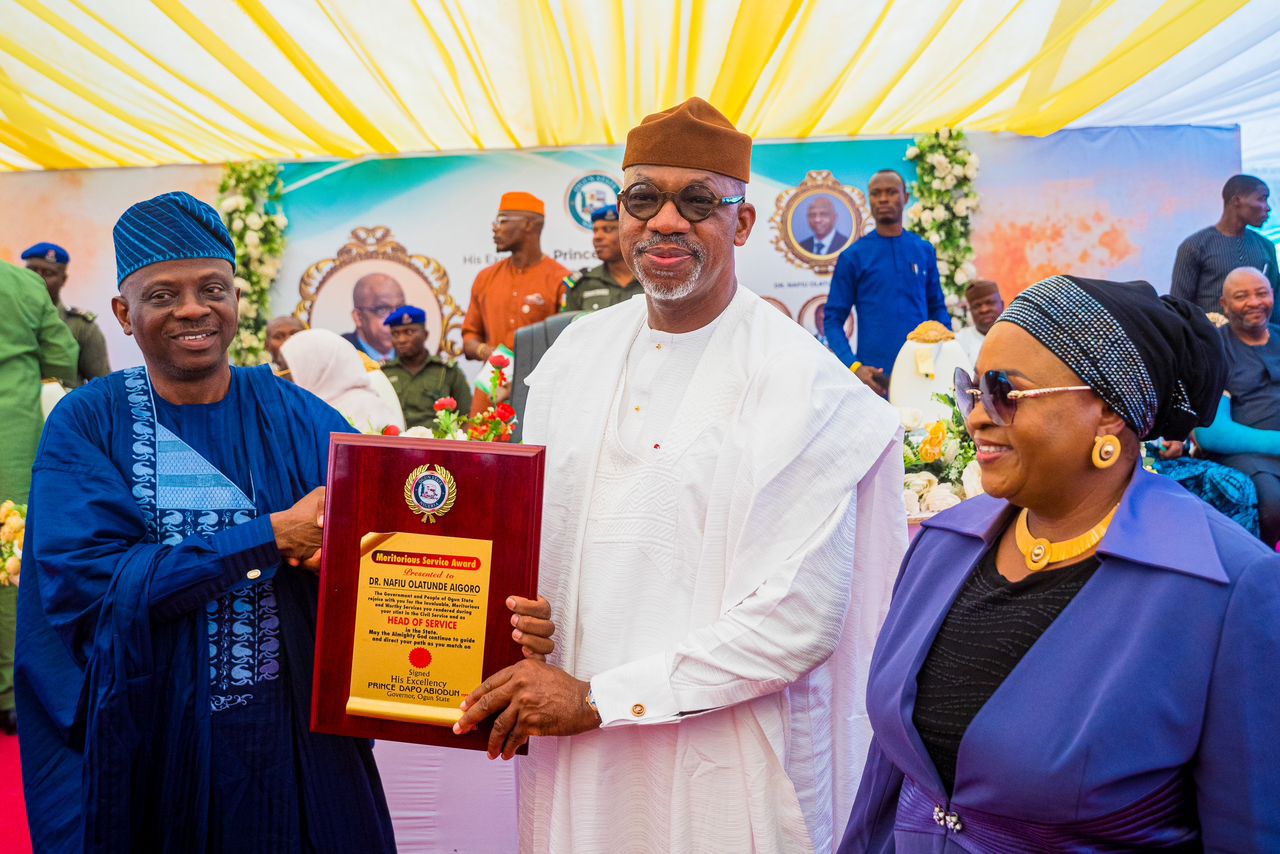 Ogun: Gov Abiodun organizes send forth for retired Head of Service, six Permanent Secretaries
The Ogun State governor, Dapo Abiodun has described the former Head of Service, Dr Nofiu Aigoro as a very calm, deliberate, committed, selfless and dependable administrator.
Abiodun who made this known on Tuesday during the official send-forth reception held in honour of the first Medical Doctor and Orthopedic Surgeon to become the Head of Service in the state and six retired Permanent Secretaries, described out gone Permanent Secretaries as resourceful and hardworking partner in the 'ISEYA Agenda' of his administration.
Abiodun, while noting that his administration would continue to count on their wealth of experience not only for the continued development of the public service but the state in general, charged public and civil servants in the state to take a cue from the meritorious service of the retired Head of Service.
He further charged them to continue to demonstrate more professionalism and dedication to their duties and responsibilities.
"Our administration will make sure our civil servants are always celebrated in their career as important builders and the engine room of Ogun State. I therefore congratulate our retired Head of Service, Dr Nofiu Aigoro and all our retired Permanent Secretaries as they join the class of elder statesmen.
"We are here not only to celebrate your retirement as Head of Service and Permanent Secretaries from the Ogun State Public Service, but also your induction as worthy ambassadors of Ogun State," he said.
He recognized the contributions of the entire public service towards the successful implementation of the 'Building our Future Together Agenda' of his administration, adding that his administration would continue to make the welfare of workers in the state a priority.
"Let me reiterate that this administration would continue to make the welfare of workers a priority so as to guarantee industrial harmony. We have cleared the backlog of promotions inherited from the last administration, coupled with the prompt payment of salaries and allowances," the governor pointed out.
Abiodun who reiterated that his administration was committed to resolving all outstanding issues, said that "I am sure some of our civil servants have started receiving alongside their monthly salaries, leave bonuses for the months of January and February, 2023 in fulfillment of our promise and also the payment of deductions'.
The governor, however, charged the state public servants to be more committed and dedicated to their duties, thanking them for their support for his re-election.
According to Abiodun, the support he received from the civil servants will be forgotten in a hurry, saying "I will show my appreciation through the implementation of our various understandings".
The governor informed the gathering that his administration had appointed Mr. Peter Fagbohun as the 19th Head of Service and disclosed that the inauguration of the new Head of Service would be done alongside three new Permanent Secretaries.
In his remarks, Dr. Aigoro, while appreciating Governor Abiodun for finding him worthy of being the first Medical Doctor to be appointed as the Head of Service in the state, implored members of the public service to continue to do their best and also support the incumbent administration in the state.
Responding on behalf of the retirees, Olukunle Sodehinde, thanked the governor for giving them the opportunity to serve and also contribute their own quota under the ISEYA Agenda of his administration.
He also congratulated him on his victory at the just concluded governorship election in the state.