Fuel Price Hike: How Fuel Price Hike Drives Nigerian Real Estate by Dennis Isong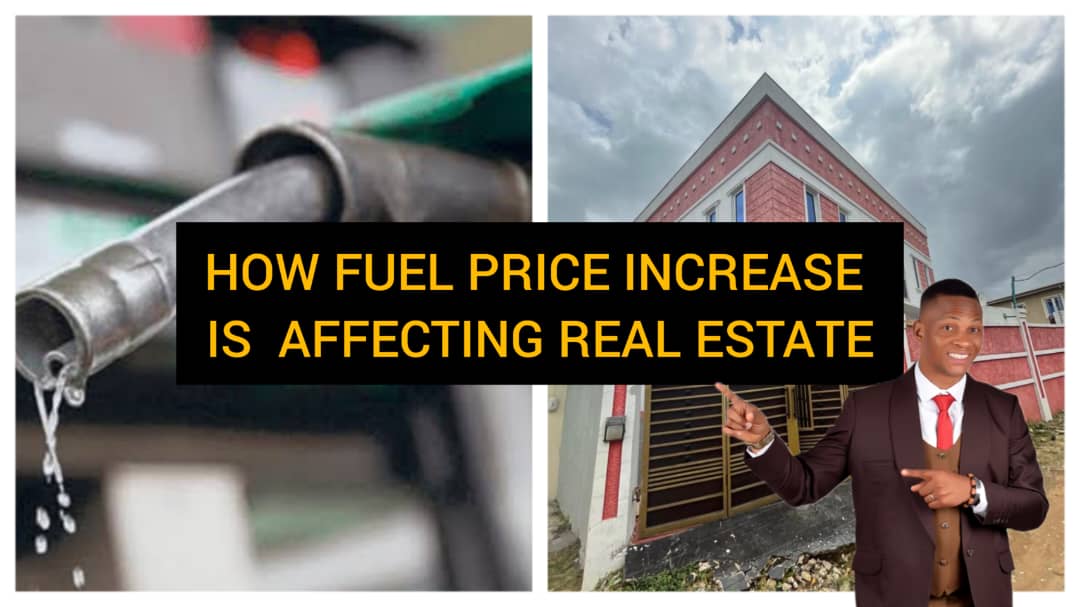 Fuel Price Hike: How Fuel Price Hike Drives Nigerian Real Estate by Dennis Isong
Sahara Weekly Reports That In recent times, Nigeria has witnessed fluctuations in fuel prices, sparking debates and concerns across various sectors of the economy. While the impact of rising fuel costs is generally seen as negative, there is a unique silver lining for the real estate industry. Surprisingly, the fuel price hike can favor real estate investment in Nigeria in several ways. This article explores the connections between fuel price increases and real estate investment opportunities, shedding light on the potential benefits for savvy investors.
Diversification of Investment Portfolio
Real estate has always been considered a stable and relatively low-risk investment option. As fuel prices rise, other forms of investments, such as transportation and manufacturing, might experience slowdowns. This prompts investors to diversify their portfolios and turn their attention to real estate. The perceived stability and potential for long-term gains in the property market become particularly attractive during times of economic uncertainty.
Shift in Investment Focus
Higher fuel prices often lead to a shift in preferences among consumers and businesses. As transportation costs rise, there is a growing demand for properties located closer to city centers and commercial hubs. This demand shift can drive up property values in such areas, making real estate investment in these prime locations more lucrative.
Urbanization and Rental Demand
Urbanization is a growing trend in Nigeria, with more people moving to cities in search of better job opportunities and improved lifestyles. The fuel price hike can accelerate this trend as commuting becomes costlier. Consequently, the demand for rental properties in urban c enters is likely to rise, offering real estate investors a steady stream of rental income.
Infrastructure Development
Governments often respond to fuel price increases by redirecting funds towards infrastructure development projects, such as road expansions and public transportation enhancements. These improvements can increase the overall desirability of certain neighborhoods, leading to increased property values. Savvy investors who identify these emerging trends can capitalize on the potential appreciation of property prices in areas targeted for infrastructure upgrades.
Long-Term Investment Potential
Real estate investment is inherently a long-term endeavor. While fuel prices may experience fluctuations over the short term, the property market tends to appreciate over time. Investors who can weather short-term economic challenges brought about by fuel price hikes are likely to benefit from the long-term value appreciation of their real estate assets.
Inflation Hedge
Rising fuel prices often coincide with inflationary pressures. Real estate has historically served as a hedge against inflation, as property values and rental incomes tend to rise with the cost of living. This makes real estate an attractive option for investors seeking to preserve and grow their wealth during periods of economic uncertainty.
Demand for Mixed-Use Developments
Rising fuel prices can lead to a growing desire for convenience and efficiency. This paves the way for the emergence of mixed-use developments that combine residential, commercial, and recreational spaces within the same vicinity. With the cost of commuting becoming a concern, people are drawn to live in areas where they can work, shop, and unwind without extensive travel. Real estate developers who recognize this trend can capitalize on the demand for mixed-use properties, creating vibrant and self-contained communities that cater to various needs.
Foreign Investment and Economic Diversification
Higher fuel prices can stimulate foreign investment in Nigeria's real estate sector. As global investors seek alternative avenues for capital allocation, a well-regulated and promising real estate market can catch their attention. Increased foreign investment not only injects capital into the local economy but also contributes to economic diversification. This, in turn, can create jobs, stimulate economic growth, and lead to positive ripple effects across various industries.
Value-Add Opportunities
Real estate investors can take advantage of fuel price hikes to identify value-add opportunities within the market. Properties that were previously overlooked due to their location or condition might become more attractive when transportation costs rise. By strategically renovating, repositioning, or repurposing such properties, investors can unlock their true potential and capitalize on the changing market dynamics.
Government Policy and Support
Governments often respond to fuel price hikes by introducing policies that promote economic stability. In some cases, these policies can include incentives for real estate development and investment. Such incentives could include tax breaks, subsidies, or streamlined permitting processes. Real estate investors who stay informed about government initiatives and take advantage of available support mechanisms can position themselves for success in a changing economic landscape.
Alternative Investment Vehicles
As fuel prices increase, individuals and institutions may seek alternatives to traditional investments that are directly affected by these fluctuations. Real estate investment trusts (REITs), crowdfunding platforms, and real estate-focused mutual funds provide avenues for investors to participate in the property market without owning physical properties. These alternative investment vehicles can offer diversification and liquidity while tapping into the potential benefits of real estate during periods of fuel price volatility.
Dennis Isong is a TOP REALTOR IN LAGOS.He Helps Nigerians in Diaspora to Own Property In Lagos Nigeria STRESS-FREE. For Questions WhatsApp/Call 2348164741041
APC member allegedly shot dead by SDP thugs in Kogi, security agents urged to invite Ajaka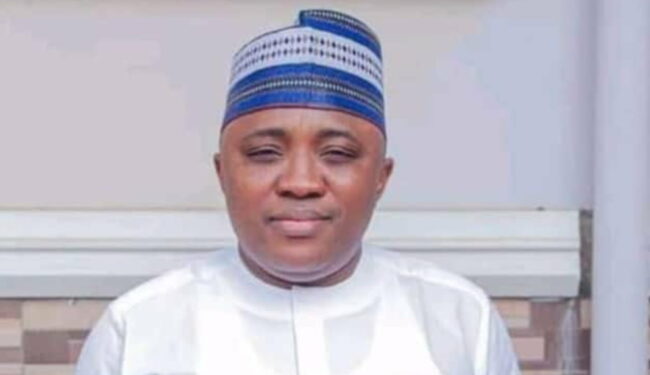 APC member allegedly shot dead by SDP thugs in Kogi, security agents urged to invite Ajaka
SECURITY AGENTS MUST FISH OUT, ARREST SDP THUGS WHO KILLED APC SUPPORTER – KOGI INDIGENES
. CALL ON PRESIDENT TINUBU, GOV. BELLO TO CALL MURITALA YAKUBU TO ORDER
. DON'T TAKE US TO OLD, DARK DAYS, INDIGENES WARN SDP, YAKUBU
Hundreds of Kogi indigenes, on Friday night, called on President Bola Tinubu and Governor Yahaya Bello to immediately put machineries in motion to curtail the excesses of thugs allegedly loyal to the Governorship Candidate of the Social Democratic Party in the state, Muritala Yakubu, accusing them of being behind the gruesome killing of a supporter of the All Progressives Congress in Kotonkarfe and many cases of violence recorded lately in the state.
The over 5000 indigenes,  under the auspices of Kogi for Kogites Movement, whose members are drawn from all the 21 Local Government Areas of the state, said from non-partisan information gathered from eyewitnesses at the scene of the event, it was reliably gathered that the SDP thugs attacked APC supporters who were on a peaceful rally in Kotonkarfe on Friday.
In a statement signed by the Coordinator, Kogi for Kogites, Ahmed Ojonugwa, the indigenes said the stock in trade of the SDP under the leadership of Yakubu was "to commit gruesome crimes and turn around to play the victim".
The statement read in full:
"Miffed by apparent rejection by the people of Kotonkarfe during his rally and visit to the paramount ruler of the town, we have been reliably informed that thugs loyal to the Governorship Candidate of the Social Democratic Party, Muritala Yakubu Ajaka, committed a sacrilege by gunning down a lady, identified to have defected to the All Progressives Congress two weeks ago from the Peoples Democratic Party.
"From our non-partisan field polls today, September 29, 2023, it was reliably gathered from eyewitnesses that trouble started when the SDP supporters spotted the large crowd of APC supporters who were staging a solidarity walk in support of Alhaji Usman Ododo, the Governorship candidate of the party.
"Armed and hooded SDP thugs started shooting sporadically to disperse the APC supporters who were staging a peaceful walk. It was alleged that one Haruna Abacha, a supporter of the SDP in Kotonkarfe pulled the trigger that ended the life of the APC woman.
"The sacrilegious act of the SDP supporters is condemnable, criminal, undemocratic and should never be allowed to scale the hands of law.
"Their stock in trade is to commit gruesome crimes and turn around to play the victim.
"We call on the Governor of the state, Alhaji Yahaya Bello, and President Bola Ahmed Tinubu to ensure that these strange politicians, who have, right from the beginning of the SDP campaign, shown that they have nothing to offer Kogites other than hate campaign and violence, are seriously cautioned. Perpetrators of this gruesome act must also be immediately fished out and brought to book.
"Has anyone seen the Accord Governorship Candidate, Admiral Jibrin Usman (retd), being involved in this kind of senseless propaganda where human lives are traded? He is a well respected Igala man who has also pointed out the lies of the SDP in public fora.
"We call on the supporters of the APC not to take laws into their hands in the interest of patriotic indigenes. But if things go on this way, true sons and daughters of Kogi State would have no choice but to drag the SDP and its candidate to the highest courts of the land for this evil attempt to drag Kogi State back to the dark days.
"We also call on law enforcement agencies to immediately arrest the said Haruna Abacha and all his collaborators as well as question the security agents attached to the SDP candidate on why they watched thugs unleash mayhem on peaceful and defenceless people. This is unacceptable."
Gov Abiodun committed to rule of law, democracy"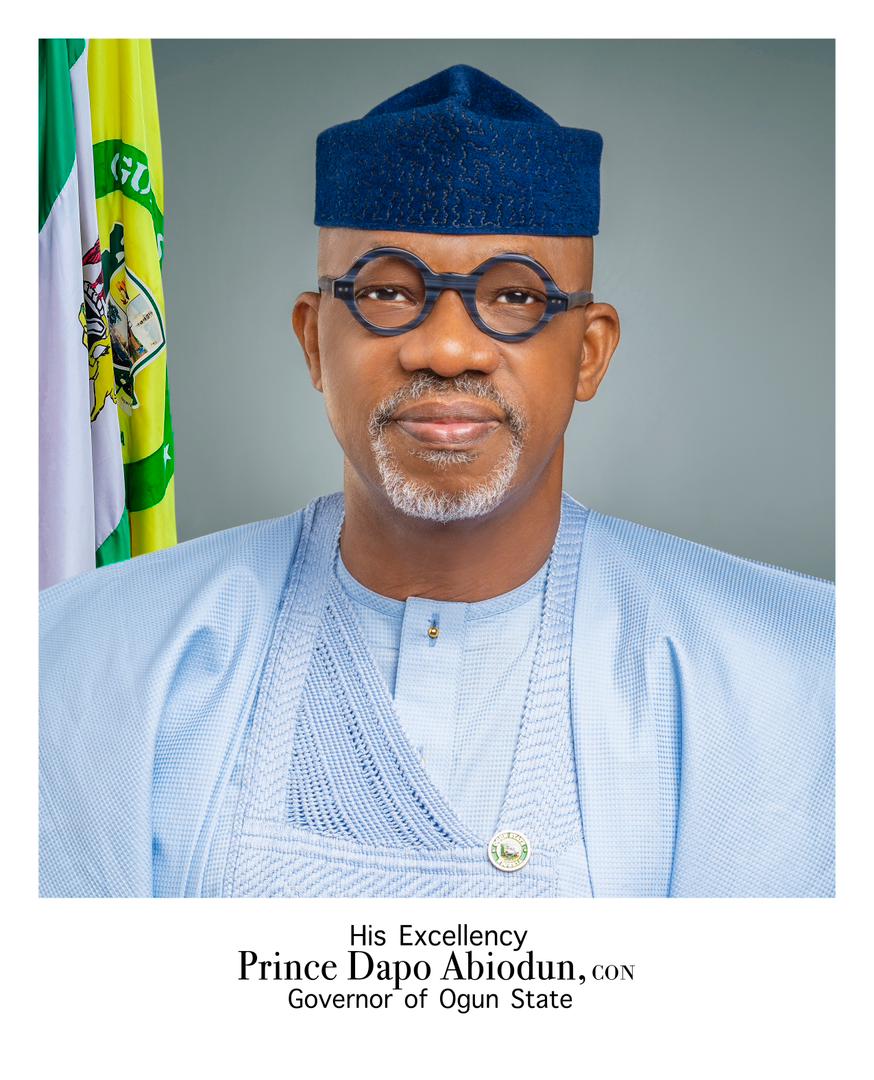 "Gov Abiodun committed to rule of law, democracy"
The commitment of the administration ofi Governor Dapo Abiodun in Ogun state to ensure the preservation of rule of law, battle corruption and protect tenets of democracy in the country has again been reiterated.
According to a top functionary of the government, apart from prioritising the welfare of the people, the administration is working hard to deepen the people's beliefs in the nations democratic process.
Kayode Akinmade, a Chief Consultant on Media to the governor, who spoke while answering question of a television programme on Friday, said as a law abiding leader, the governor has always recourse to the judiciary to seek redress for himself and his administration whenever the need arises, rather than engage in self help.
Akinmade stressed that the decision of the governor to approach the court over the matter between him and the impeached chairman of Ijebu East Local Government Area, Wale Adedayo, is a demonstration of his belief in the rule of law and his indisposition to 'rule of force'.
Adedayo appeared before a Magistrate Court at Isabo, Abeokuta, on a petition filed by the State government against him, over an earlier allegation of diversion of funds meant for Council Areas in the state. Governor Abiodun is insisting that the former Council boss must prove his allegations against his administration or face the the wrath of the law for falsely inciting the people against the government.
Adedayo was arraigned on a two-count charge. According to Akinmade, it is wrong for people to rush to accuse the governor of persecuting Adedayo, who according to him, have "severally apologised to the governor in private while continuing with his ill-motivated misinformation in public."
"The governor believes that taking Adedayo before the court will deepen our democracy and entrench the rule.of law. Unlike some other people in Governor Abiodun's shoes who would readily recourse yo sending thugs after and unleashing other forms of violence on those who accused them rightly or wrongly, "our governor decided to seek redress in court. I think he should be commended by all and sundry for this. What he is doing is giving Adedayo a chance to prove his allegations."
Speaking on the allegation by the impeached chairman that the governor is behind his removal, Akinmade said Adedayo was already facing removal from office before he raised the false alarms.against the governor. "He has already been accused of several impeachable offences before he wrote the letter alleging the governor. He had already reached out to the governor and other leaders of the party to help him stave off his removal. It was when he realized he may not survive the impeachment move that he connived with some other unscrupulous politician in the party to malign the governor and discredit the APC in Ogun state," Akinmade said.
The Media chief added that claims.by Adedayo that he got zero allocation since he became.chairman of his local government were probed wrong by the FAAC committee in the state when the House of Assembly looked into his petition. He recalled.that other council chairmen in the state also debunked the allegation and even brought Adedayo with them to apologize to the governor for the wrong allegations. "But in spite of all these, he didn't stop his scripted plot to tarnish the image of the governor. Hence, Governor Abiodun approached the court for redress."
Speaking further, Akinmade recalled.that the impeached council boss has been in office for more than two years. "One then wonders why he is raising this alarm now. He claimed zero allocation but he has been collecting his monthly N3million security votes regularly. Local government staff in his LGA are not being owed and primary school teachers there are paid as at when due. We all should be asking him to explain what he meant by zero allocation," he said.
Sanwo-Olu Gifts Palliatives To Lagos Safety Officers Amidst Excitement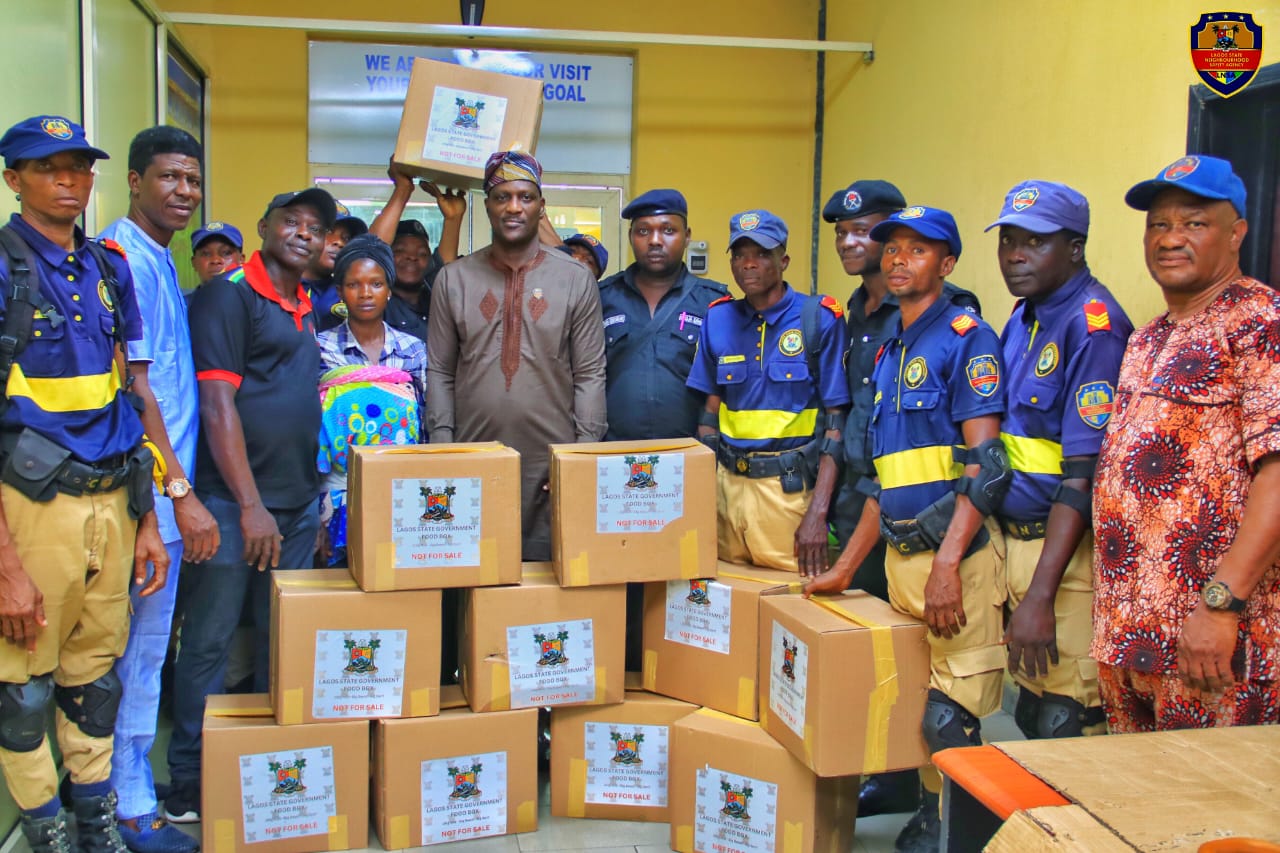 LNSC Officers Get Palliatives, Commend Sanwo-Olu
Sahara Weekly Reports That Governor Babajide Olusola Sanwo-Olu's has as part of the efforts to ameliorate the effect of the removal of the Petroleum subsidy extended palliatives to Officers of the Lagos State Neighbourhood Safety Agency.
The General Manager of the Agency, Prince Dr Ifalade Oyekan FISN, while overseeing the distribution of the palliative to Non-commissioned Officers of the Agency, expressed delight at the various efforts of the Governor aimed at ensuring Officers of the Agency serve residents and visitors to Lagos State effectively and efficiently.
Ifalade implored the Officers to remember that the palliatives are part of the motivation for a better and more efficient Officer Corp and reciprocate the gesture with dedication and commitment to manifest the safer Lagos vision of the Governor.
He said, "You need to realize that Lagos State has several Agencies and putting you among the priority cadre should motivate you to work with dedication and commitment. A safer Lagos which is the dream of Mr. Governor is achievable and that is why this government puts your welfare at the top of its list of needs, just as it expects you to put the good people and their safety at the top of your priority as Officers.
"Some of the Officers who spoke at the presentation commended Prince Oyekan for his zeal at rebranding the Agency and thanked Mr. Governor for the palliatives. One of the Officers said, "It's quite amazing the way the Governor treats our Agency. We are one of the Agencies that gets constant attention from him at all critical times; providing necessary tools for our work, improving the welfare and commending our work.
A female Officer said, "I am short of words. I am just short of words. This to many people may look like a token, but I can't tell you how this will help me as a single mother with an aged mother to feed at home. Thank you, our dear Governor,".
The distribution will be done in batches, starting from the most vulnerable.