How I survived despite being banned from Overseas for 12 years – Fuji Superstar, Obesere reveals
The Obesere brand has been existing for over 30 years. Many people still wonder how you have managed to sustain the brand for that number of years. Staying relevant must have come with a lot of sacrifices and rewards for you. What do you think about your continued relevance in the music industry?
As I always tell those who care to listen that there is no secret about what I have become, except for the power of God. His power has brought me to this point in my life. When I look back at how the journey started, I can only give thanks to my Creator for the gift of life and blessings. One thing that is certain is that nothing happens without God's knowledge. A man can't become anything without the hand of God in it. When He is involved, everything will always work out fine. Though, it may look rough at some point, if you believe in God and what you do, and you pursue your dreams with a pure heart, you will triumph. It is as simple as that.
Looking back at how it started and where you are at the moment, what would you say has been your limitation?
The late Micheal Jackson was very much more blessed and relevant than some rich people in the US even years after his demise. Maybe, I would have been richer than the likes of Aliko Dangote or Mike Adenuga, but I still give thanks to God.
Why did you say that?
The reason for my giving thanks is not far to seek. My detractors thought they could dim my star. They only tried but failed at every attempt to bring me down. The Obesere they wanted to pull down has been busy shuttling from one show to another around the world. Obesere is not begging anyone for a means of livelihood. In fact, no year passes without that same me acquiring a new house and cars. In fact, I still give out cars, land, or houses to people every year. God never allowed my enemies to stop me from doing all those good things in life.
It was reported that you didn't travel out of the country for 12 years until 2017. It is believed that some petitions that were said to have been written against you at foreign embassies stopped you from travelling. Is this true?
It is true that certain petitions were written against me at various foreign embassies in US and Europe for reasons I am yet to understand. I think some people are surprised that I am living fine, despite my inability to travel out of the country for shows that would have fetched me more money. You can imagine a situation whereby a popular musician could not travel for 12 years but still manages to live fine without asking anyone for help. I guess that's why petitions were written against me, but that has never stopped me from doing what I know best.
What do you think is responsible for this?
You know in this kind of profession, going international adds value to your trade. So, that is what some people tried to block my way. But when God said it was time, doors opened. 2009 was the last time I was in England. Even when the door opened, I left the category of those who would seek for visa as I was given a UK citizenship.
Last year, you were busy touring the US and you ended up performing in about 26 states. How did you do it, given that you have not been there for a while?
Like I said earlier, many people had waited patiently to see me over there because the kind of job I am doing is God-given. He handed it over to me. It's in me. I'm music, music is me. It's in my blood. I don't copy anybody. So, when I got to the US, shows were lined up for me that at a point, I had to beg the promoter to let me go back to Nigeria because people were already thinking I had made up my mind to stay overseas. My plan was just to go there, work and come back home. So, I had to abandon some shows till further notice.
For somebody who could not travel out of the country for 12 years, how did you break the jinx?
As I said earlier, I was able to gain entry into the US after 12 years. My brother, you needed to have seen the petitions written against me. I wondered how people had the time to come up with such lies just to discredit me. Some people alleged that I had a lot of money that could not be traced to music alone. They said that I was into fraud, drugs and money laundering. They tried to implicate me with a lot of things that were not true.
Are you saying music is the only trade you have been involved in over the years?
I don't have anything I am involved in other than music and I have made a lot of money from it. I'm successful because I am not a flamboyant person. The late Ayinde Barrister once said that work hard and get money that will make the lazy man feel bad. I am constantly reminding myself how my journey in music started and where I am going, so I don't spend my money on frivolities because I know money is not easy to come by. So, the little I have, I use it well. I invest in my family and assist the needy. I manage my income very well, and this made some people feel bad. You will hear them say, "is he the only one singing?"
During that difficult time, what lesson did you learn?
Sometime ago, a pastor met me in London and said 'Abass, I know you don't know me but God sent me to tell you that He was aware of your travails.' The man told me that God said He allowed those things to happen to me to confuse my detractors, so that they won't tamper with my life? I held on to that message till now. So now, US, UK, among other places, have become where I can stroll in and out anytime. In fact, I can say I want to go and have fun in London any time. My family is there, and they are the ones God used for me to secure my citizenship.
How did God use them for your?
I have been able to manage my resources very well, which helped me to transfer my family abroad more than 15 years ago. I always sent money to them, investing in them heavily before they moved to London. So, my wife and the kids were those who thought for me. If I had not invested in them a long time ago, I would still be unable to gain entry into England because I was banned for 10 years from entering the country. That was in 2014. Now that I have been given a permanent residential permit, I have visited UK more than eight times. Again, people keep wondering, is the flight ticket so cheap? I have my family there. There is nothing too much to spend to see them. So, for those who believe I want to stay, it's not true. Last weekend, I left London for Nigeria for a show at Gbagi, Ibadan, which had a massive turnout and more shows have been lined up, some of which I can't even remember now. It has been back to back from London to Nigeria, to Dublin, and other places.
You have been seen performing in three shows a day with a minimum of six hours each at those shows. Given back to back shows, some people believe you are always under the influence of alcohol. What do you have to say?
In this game, you just have to give your fans what they will always take home and talk about. Energetic performance is in my blood. I didn't learn music; I have always had it in me. It's in my lineage. God really loves me that He has given me so much strength such that I can perform for over eight hours on stage. When I go to shows, I just love to entertain the people. For them to have come out to support me, the best I could give them is a great performance. I always want people to talk gleefully about my shows six years after.
People say you are humble and religious. We learnt that your house in Lagos has a mosque, where other residents come to worship every Friday. Are you truly a religious person?
Whoever God has created has a purpose to fulfill. There is nothing God doesn't know about. Being humble that most people say about me is not pretentious. That's just the way I am. For those who are not humble, that's how God created them. But, I thank God for how He created me. That's why if you say you want to behave like Abass Akande Obesere, it won't be easy to be who I am. That's why people often say whom God has created can't be copied. We are different in nature. You can't be me and I can't be you. Yes, people often come to my house every Friday to worship in the mosque. That's just me. So, people shouldn't judge a book by its cover. People judge me because of the kind of job I do and what I sing to entertain. People should just understand that when Obesere is on stage, I just do my work because that's where I get my daily bread from. The real man is inner, not outer. It's very deep until you see someone portray it. Only God can judge man.
What are your plans for the rest of the year?
My latest studio album entitled Ojurawonlo is still fast-selling. I even heard some people want to pay promoters to stop selling but, God has shut them out. At the same time, I have some hip hop tracks with A-list Nigerian artistes, and more are still coming. You can always check my page on Instagram for constant updates. A hip hop single, Ibaje will be released soon. I am also working on another album on my Europe tour.
What advice do you have for your fans and young ones who want to do what you do?
My advice is that you don't need to be a musician before you are successful. Just try to be yourself in whatever you have chosen to do and always work smarter. Don't be discouraged. Be focused.
GBEDU ON THE MOVE RECOGNIZED BY NISMCAA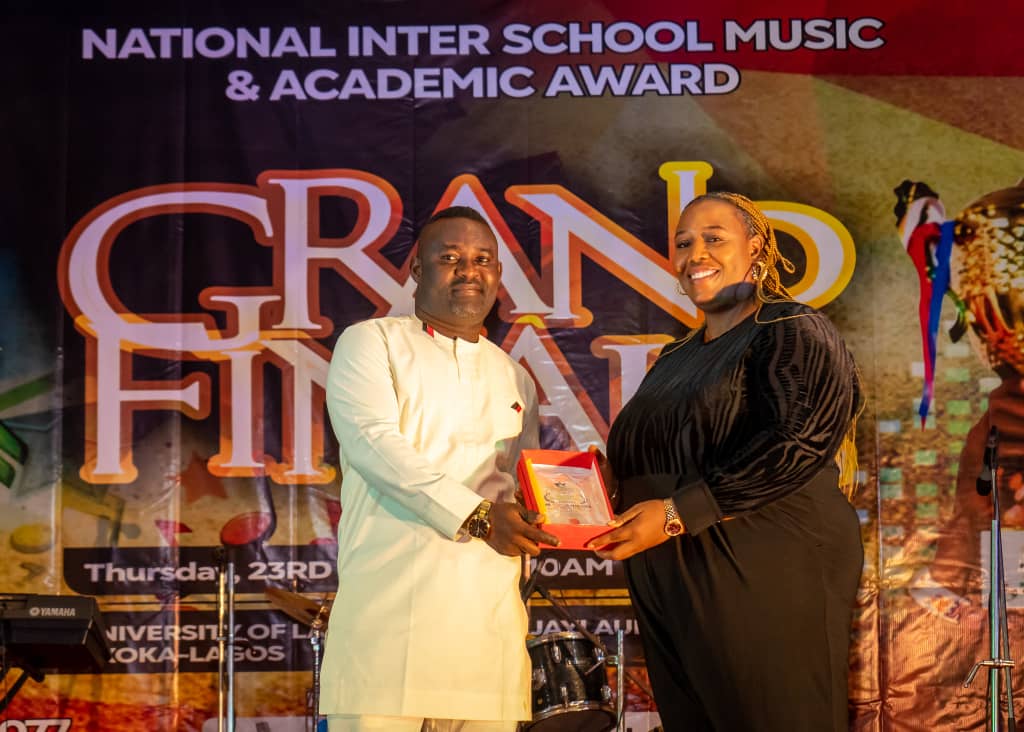 GBEDU ON THE MOVE RECOGNIZED BY NISMCAA
Africa Independent Television(AIT) "Gbedu on the move" was awarded, for his influence in the Nigerian music industry, during the National Inter School Music Competition and Academic Award (NISMCAA) on the 23rd of November 2023.
The show which is anchored by the duo Olarenwaju Owoseni and Oyindamola Bakry, was selected as the recipient of the youth inspiration award. The show has been recognized for his ability to motivate, and empower young adults, by giving them a platform to showcase their talents.
The award was presented to Mr. Olumide Akinsanya, popularly called Olu AIT in the entertainment industry. Olumide is the producer of gbedu on the move, one of the longest entertainment show on aitnetwork. Since he took over the show, it has grown to become the most watched, loves and most inspiring program on AIT. He is said to have managed many talents like – The famous Oshadipe twins of Sale Adenuga, The gospel music star and kabi-osi crooner, Psalm Ebube, and many more.
Earlier, while receiving the award, Olumide dedicated the award to the late founder of DAAR communication PLC, Raymond Aleogho Dokpesi.
I Go Save showcases, Eulogies mother during Live show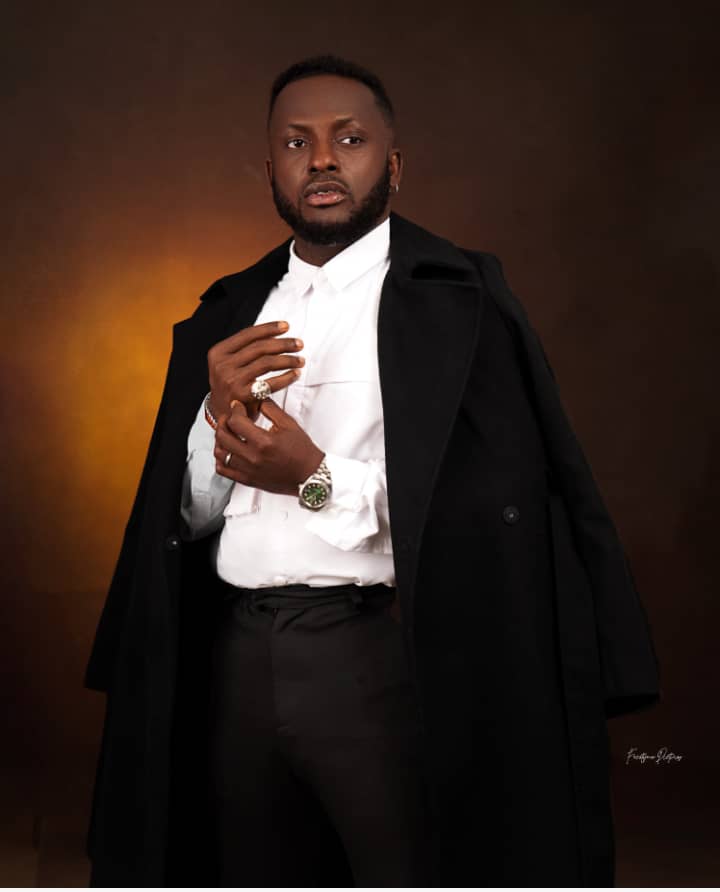 I Go Save showcases, Eulogies mother during Live show
Popular comedian I go Save surprised Nigerians at his recently held I Go Save unusual show in Warri Delta state, the humour merchant introduced his mother for the first time to his audience.
While Eulogizing  his mum, popular Comedian I go save went emotional and cried on stage as he described his mum as the Pillar behind his success story in the industry, praising how his mother trained him and his siblings ensuring they are all graduates.
The now viral video is making a lot of mothers to be happy with I Go save and they even tagged him as The son of the year.
Sexy Actress, Akinola Adeshewa To Premiere New Movie, "Mimisola" In December 14th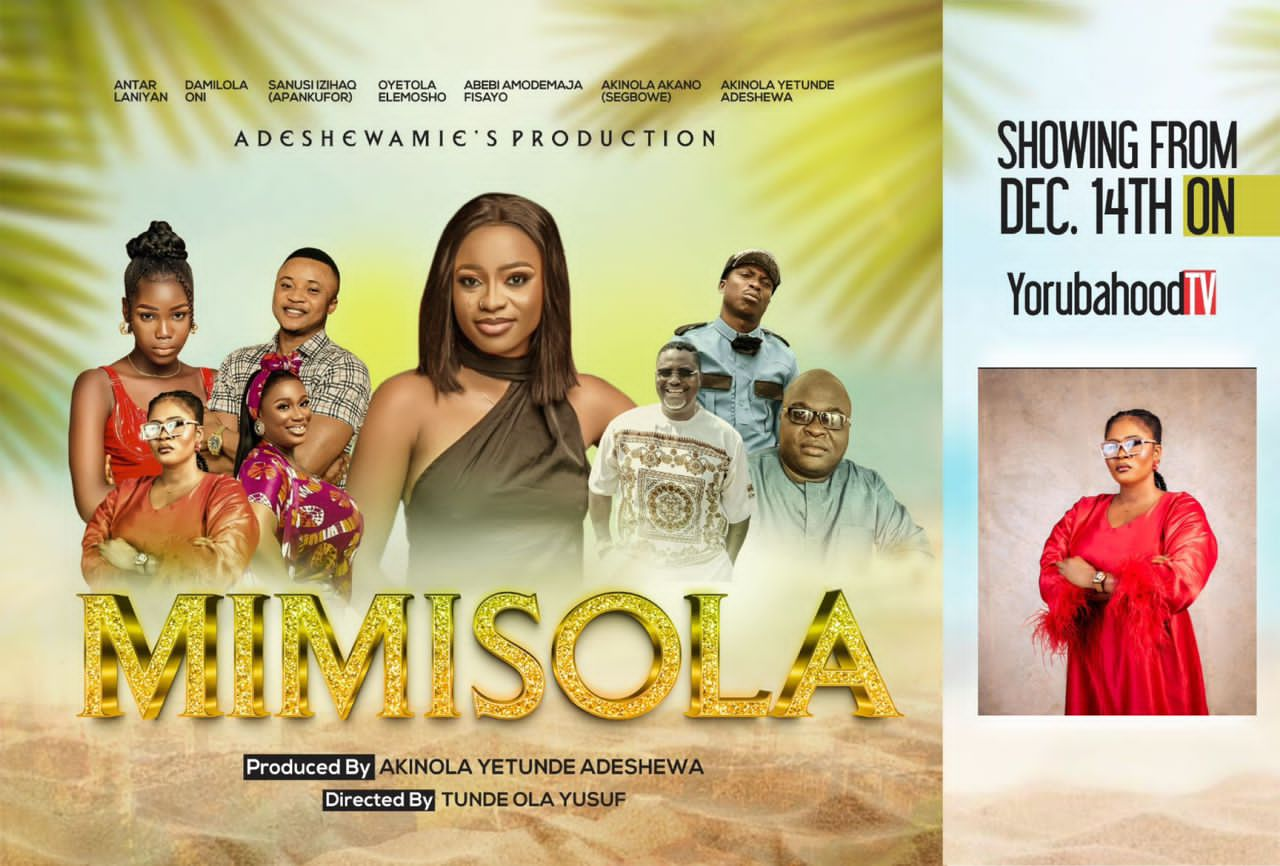 Sexy Actress, Akinola Adeshewa To Premiere New Movie, "Mimisola" In December 14th
For those of you clamouring for another fantastic movie from the stable of pretty Nollywood Actress, Akinola Yetunde Adeshewa, here is the good news you can't afford to miss as the screen diva is set to release a yet another blockbuster titled Mimisola.
It's a story of a young lady who has passion for education but lost her parents. Along the line, she met with a family that offers to sponsor her education and shelters, she moves into their abode and also helps the family in taking care of their only daughter in return. Unknown to her, the head of the family is a paedophile, he was abusing her sexually and trying to distract his wife with the help of their pastor, their only daughter was suspecting due to what she sees at times.
Later on, the lady got tired and started avoiding the man which later leads to his death. She's the prime suspect because she was alone with the man in the house when the incident happened. On this faithful day, an unexpected occurrence occurred in the house which makes Mimisola a must watch movie.
The lovely movie is produced by Akinola Yetunde Adeshewa while Tunde Ola Yusuf directed it. Mimisola features great actors like Antar Laniyan, Damilola Oni, Sanusi izihaq (Apankufor), Oyetola Elemosho, Abebi Amodemaja Fisayo, Akinola Akano (Segbowe), Akinola Yetunde Adeshewa and many more. The movie will be premiered on the stable of Yorubahood YouTube channel come December 14th 2023. Watch out!