How Newly Wedded Man Killed Pregnant wife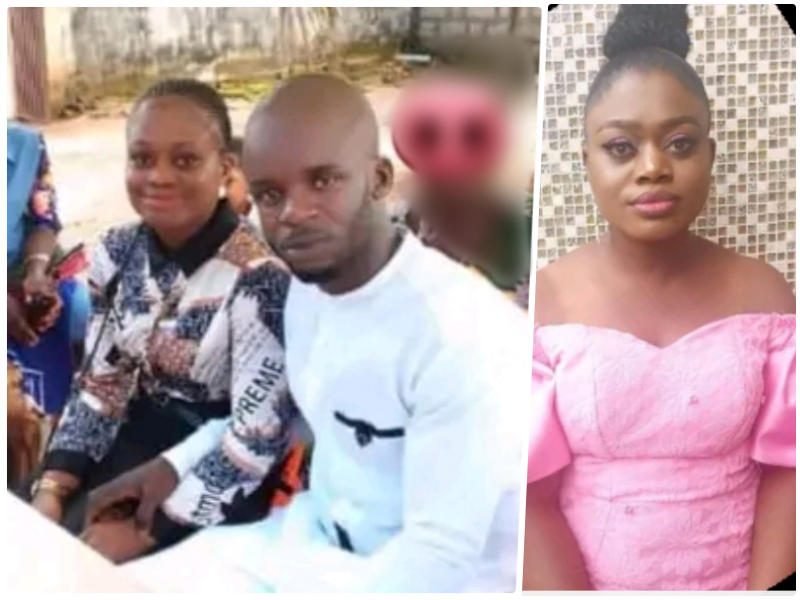 How Newly Wedded Man Killed Pregnant wife 
A newly wedded man, Ikechukwu Obiora, who allegedly strangled his wife, Ebere, to death in Ezi-Ogwugwu, Otolo Nnewi in Nnewi North Local Government Area of Anambra State has explained the reasons behind the act.
The unfortunate incident happened on March 2, 2023.
Obiora, who is in police custody, blamed the action on domestic violence after he was summoned by his in-laws who are still in shock over the unfortunate incident.
In his confessional statement, Obiora said, "I returned home in the morning of March 2, 2023, and was knocking at the gate, but my wife did not open immediately.
"In that anger, I started shouting at her. I first slapped and hit her from the gate to the house before angrily grabbing her on the neck and strangling her to death.
"I couldn't believe what happened because I never expected that such actions would lead to her death.
"I eventually abandoned the corpse and left out of fear and confusion, after confiding in a few persons who I sought advice on what to do.
"It was later in the evening that my mother reached out to my wife's family members."
It was gathered that the couple who got married last year in August, were expecting their first baby before the incident.
According to a source close to the family, said the couple had, unknown to the wife's family, been enmeshed in periodic domestic violence and family issues.
The source said the deceased family, Nathaniel Uzuegbunam of Obiuno community in Otolo Nnewi had wondered why the culprit was not sighted throughout the entire incident, as well as why the mother had to break the sad news to them.
"At about 7pm on Thursday, March 2, 2023, the deceased family received a call from the husband's mother, informing them that their daughter had just slumped and appeared to be dead.
"As soon as they made their way to their in-law's residence at Ezi-Ogwugwu, they were informed that their daughter had been rushed to the Nnewi Diocesan Hospital at Akwudo.
"At the hospital, the doctor on duty informed them that their daughter was dead after examining her body.
The source further added that the deceased family members had to take the body to another hospital, St. Felix Okolo Hospital, Nnewi, where it was also confirmed dead by the doctor before it was eventually deposited at the morgue.
The State Police spokesperson, Tochukwu Ikenga could not confirm the incident when contacted but a senior police officer at the Command said the suspect would be charged after investigations were concluded.
SPOT YOUR DREAM HOME IN LAGOS WITH ONE SIMPLE CALL TO DENNIS ISONG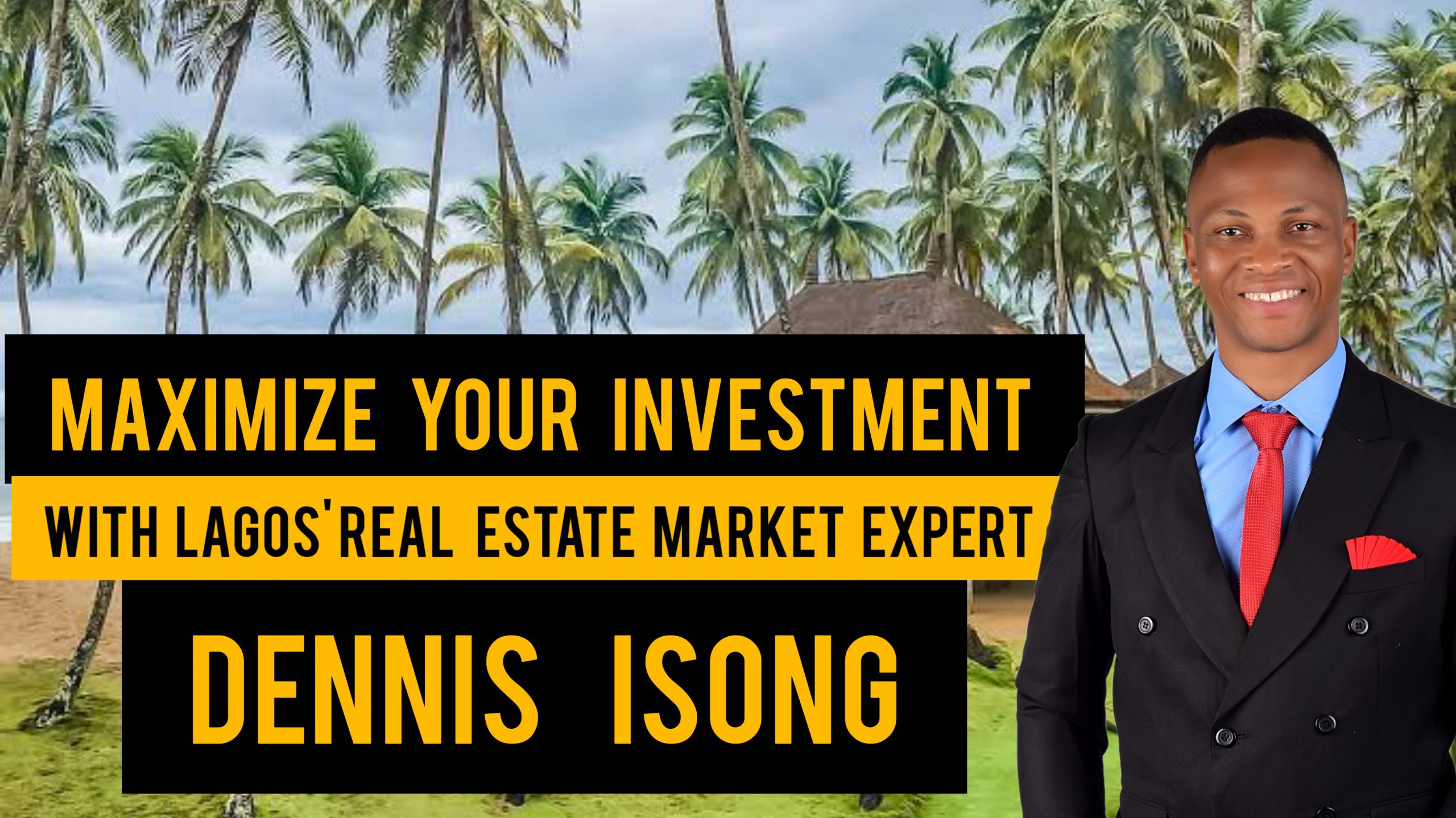 SPOT YOUR DREAM HOME IN LAGOS WITH ONE SIMPLE CALL TO DENNIS ISONG
Are you ready to uncover the secrets to success in the Lagos real estate market? Join us for an exciting interview with Dennis Isong , a highly respected real estate professional with over five years of experience.
As an expert in this dynamic market, Dennis Isong has helped countless clients navigate the complex process of buying and selling properties with ease. He knows the ins and outs of the industry like no other, and his insights are sure to be invaluable for anyone looking to make their mark in this exciting field.
Together, we'll delve into the current state of the Lagos real estate market and explore the fantastic investment opportunities that are available to savvy investors. We'll also discuss the challenges that the industry faces and discover how Dennis Isong, the CEO LandProperty.NG  has overcome them to achieve his incredible success.
Through his unique approach to real estate, Dennis Isong has become a trusted advisor to many, helping them make smart decisions that have resulted in significant returns. His inspiring success stories will inspire and motivate you to reach for the stars.
So, don't miss out on this incredible opportunity to learn from one of the best in the business. Sit back, relax, and get ready to uncover the secrets to Dennis Isong's incredible success in the Lagos real estate market.
INTERVIEWER: Hello Dennis, thank you for joining us today. Could you tell us a bit about yourself and your experience in the real estate industry?
DENNIS ISONG: Thank you for having me. My name is Dennis Isong, and I am a real estate expert with over five years of experience in the industry. I have worked with clients from different parts of the world, helping them find their dream homes in Lagos.
INTERVIEWER: Lagos is a bustling city with a diverse real estate market. How do you navigate the market to help your clients find their dream homes?
DENNIS ISONG: Lagos is indeed a vibrant city with a wide range of properties to choose from. However, I have a deep knowledge of the city's real estate market, and I use that knowledge to help my clients identify the best properties that suit their preferences and budgets. I also have a vast network of real estate agents and property owners, which helps me to find off-market properties that may not be available to the public.
INTERVIEWER: So, what makes you different from other real estate agents in Lagos?
DENNIS ISONG: Well, I am a firm believer in personalized service. I take the time to understand my clients' needs, preferences, and budgets, and I use that information to provide them with tailored solutions. I also offer my clients comprehensive guidance throughout the buying or renting process, including negotiating deals, handling paperwork, and providing after-sales support. My ultimate goal is to make the process as seamless and stress-free as possible.
INTERVIEWER: What type of properties do you offer, and what are the price ranges?
DENNIS ISONG: I offer a wide range of properties, including apartments, villas, townhouses, and commercial properties. The prices vary depending on the location, size, and amenities of the property. However, I can assure you that I offer some of the most competitive prices in the market.
INTERVIEWER: Can you tell us about any success stories or satisfied clients you have worked with in the past?
DENNIS ISONG: I have worked with several clients in the past, and I am proud to say that many of them have been satisfied with my services. For instance, I recently helped a client who was relocating to Lagos from overseas to find a suitable apartment in a secure and convenient location. Despite the client's busy schedule and the time zone difference, I was able to provide virtual tours of various properties and guide them through the buying process remotely. The client was pleased with the outcome.
INTERVIEWER:  Can you tell us more about your website and social media platforms?
DENNIS ISONG: My website, LandProperty.NG , is a comprehensive platform that provides information about the real estate market in Lagos, as well as a wide range of properties for sale and rent. Clients can search for properties based on their preferences, view detailed property descriptions, photos, and virtual tours, and contact me for further inquiries or to schedule a viewing. My social media platforms, including Instagram, Facebook, and YouTube, are also active and provide updates on new properties, market trends, and real estate news in Lagos.
INTERVIEWER:  What sets Lagos apart from other cities in terms of real estate, and why should clients consider investing in property in Lagos?
DENNIS ISONG: Lagos is a dynamic and cosmopolitan city that offers a unique blend of modern amenities and traditional culture. The city's real estate market is diverse, with a wide range of properties available to suit different tastes and budgets. Lagos is also a hub for commerce and industry, which makes it a desirable location for businesses and investors. With a growing population and a thriving economy, the demand for real estate in Lagos is high, making it an attractive destination for property investment.
INTERVIEWER: It's clear that you are committed to providing exceptional service to your clients. Lastly, what advice would you give to anyone looking to buy or rent a property in Lagos?
DENNIS ISONG: My advice would be to work with a reputable and experienced real estate agent who understands the market and can guide you through the buying or renting process. Lagos is a vibrant city with a diverse real estate market, and working with a professional can help you find the best property that suits your preferences and budget. It's also essential to conduct due diligence on the property and the location to ensure that it meets your requirements and is in a safe and secure area.
Looking to invest in the Lagos real estate market? Look no further than Dennis Isong, one of the top professionals in the industry. With a wealth of knowledge and experience buying and selling properties in Lagos, he is the perfect realtor to guide you through the process.
Dennis Isong is known for his unwavering commitment to delivering exceptional service and support to his clients every step of the way. His track record of successful transactions and glowing testimonials speaks volumes about his expertise and professionalism.
Whether you're in the market for land or a house in Lagos, Dennis Isong is the realtor you can trust. He is dedicated to finding the right property that meets your needs and budget, while making the buying process as seamless and stress-free as possible.
Investing in real estate is a big decision, but with Dennis Isong's guidance and expertise, you can be confident in your investment and secure a valuable asset for the future. Don't hesitate to reach out to him today to get started.
Contact ( Whatsapp/Call)
2348164741041,2348028667565
DOWNLOAD A FREE GUIDE ON HOW TO INVEST IN LAGOS STRESS FREE
Website : https://LandProperty.ng/Free
Jan 2023: *Day Finance Commissioner Donated 2,500 Bags To Schools in Ogun*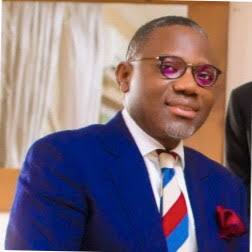 Jan 2023: *Day Finance Commissioner Donated 2,500 Bags To Schools in Ogun*
Government would continue to provide public goods at a level necessary to ensure a globally comepetitve economy and and a well functioning society. But in reality, the government would need the support of spirited individuals to lend weight to the socio-economic development of the state.
The Commissioner for finance and the Chief economic adviser of the state, Mr Dapo Okubadejo in his bid to give back to his immediate society recently supported the Gov Dapo Abiodun led admisnistartion by donating school bags and other education materials to students in the state.
Mr Okubadejo, who hailed from Ijebu Ode had sometimes in January 2023 donated 2,500 school bags, covering 49 primary schools, and 27 Junior secondary schools in Ijebu-Ode local government area of the state.
Speaking at the event, Okubadejo said the donation was in line with the education policy of Gov Abiodun, stressing that more support will come the way of both primary and secondary scools in the area.
The finance commissioner also disclosed his plans to initiate regular scholarship programmes to indigents students, while he also promised to offsets payments of WAEC fees to alleviate the burden of some parents having financial constriants.
The donation anchored through the Ministray of Education, Science and Technology equally involved schools of children with special needs.
Prof Abayomi Arigbabu, the Ogun state Commissioner for education, science and technology, in his remarks said the govrnment of Prince Dapo Abiodun has done more in the educational sector and will continue to give the sector an utmost priority among others.
Arigbabu, as well as the Permanent Secretary in the ministry lauded the contribution of the Finance Commissioner, stressing that the donation will motivate the learner to be more diligent in their studies.
Will Primate Ayodele's Prophecy On Scotland Independence From UK Come To Pass?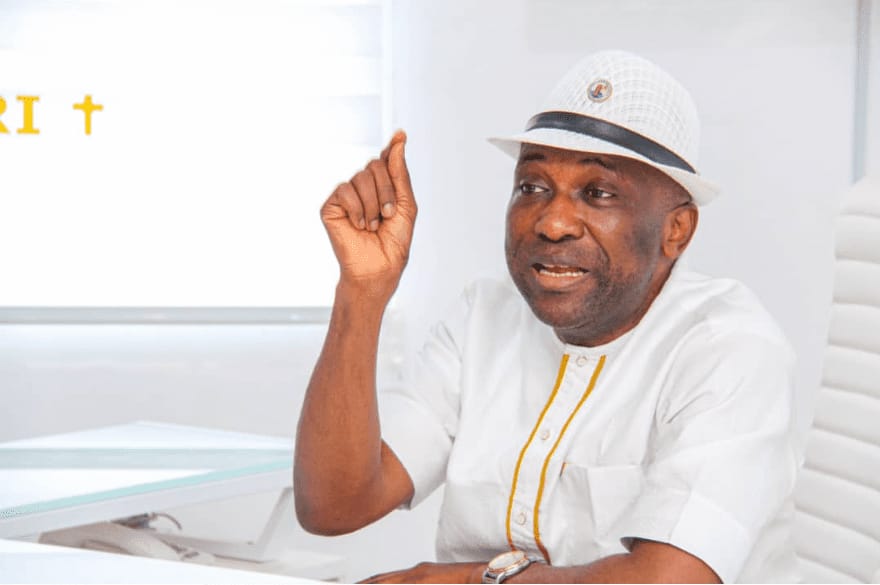 Will Primate Ayodele's Prophecy On Scotland Independence From UK Come To Pass?
The newly elected first minister of Scotland,  Humza Yousaf has vowed to push for another referendum seeking independence of Scotland from the United Kingdom.
New SNP leader Humza Yousaf has said he will ask for a Section 30 order "straight away" just hours after it was announced he would take over the top job from Nicola Sturgeon.
Mr Yousaf, who has been Scottish health secretary since 2021, will be formally elected by MSPs as Scotland's sixth first minister on Tuesday.
Meanwhile, popular Nigerian prophet, Primate Elijah Ayodele had prophesied severally that Scotland will break out from Scotland. He noted that the UK will be faced with a crisis and that the nation will break.
Recently in an interview with Tribune newspaper, Primate Ayodele reiterated his prophecy concerning the UK and maintained that Scotland will push to come out of the United Kingdom.
''The United States will not always retain its unity, especially from California. California will experience some natural disaster that will sweep many away. The US will rely heavily on California because of its economic buoyancy. Satan will fight California. Also the United Kingdom's unity will not survive the next 20 years. Scotland will push to come out of the United Kingdom.''
(https://tribuneonlineng.com/primate-ayodele-to-nigerians-expect-no-miracle-from-whoever-wins-among-the-three-main-candidates/)
Also, in his annual prophecy book titled Warnings To The Nations (2020/2021 edition), Primate Ayodele had mentioned that Scotland will strive to break out of the United Kingdom due to economic issues.
''UNITED KINGDOM: The country will have so many things to do, there will be flooding in the United Kingdom and extreme heat and strange flies. The country due to Brexit will be having problems. Scotland will strive to get out of UK as UK will face some economic challenges and they will want to protest against the prime minister.''
The declaration of the new first minister, Humza Yousaf is in tandem with the prophecy of Primate Ayodele regarding the independence of Scotland from the United Kingdom. Will it finally come to pass at the end of the day? Fingers crossed.