How to kill Biafra and Oduduwa Republics – by Uzoma Ahamefule Part 1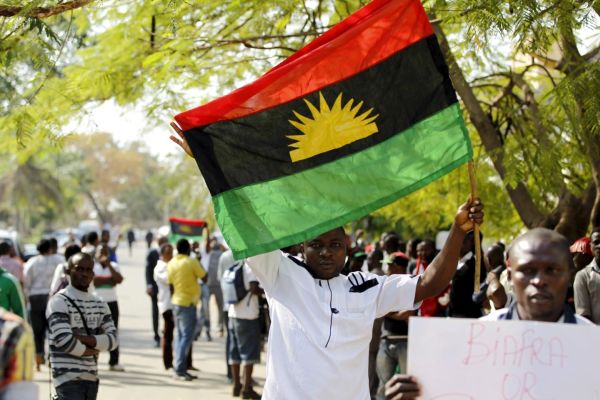 How to kill Biafra and Oduduwa Republic
s – by Uzoma Ahamefule
Part 1
The basic causes for the clamoring of Biafra and Oduduwa republics were results of injustice and unfairness. Consequently, if we must talk on how to kill the agitations, we must first briefly look at the foundations on which this injustice stands because the doctrine of the maxim of equity states that one who goes to equity must go with clean hands.
It is a common historical knowledge that the amalgamation of all the nations British people invaded as a union in 1914 was forcefully done without the consent of the component units. It was the colonial master's idea solely for the British interests. History also recorded that all the Nigerian constitutions prior to independence – Clifford's Constitution of 1922, Richard's Constitution of 1946, Macpherson's Constitution of 1951 and Lyttleton's constitution of 1954 – were never from Nigerians. It is also on record that the constitution we are presently using isreally not written by Nigerians with people's mandate to do so, but rather by a few privileged military officers who only were highly qualified as ethnic leaders considering the one–sided book they wrote as a statute. It is equally of importance to note that Nigeria would have had independence before 1960, but it was shifted and negotiated with the influence of the British colonists to be in 1960 because the northerners would not have been ready before then.
Once more, records available show that in exception of Major General Aguiyi Ironsi's 194 days as military head of state, Gen. Olusegun Obasango's 11 years leadership – three (3) years as a military dictator and eight (8) years as a civilian president – and Dr. Goodluck Jonathan's five (5) years as a civilian president every other Nigerian leader since the independence in October 1960 has continued to come from the north. Mathematically, for almost 62 years existence of Nigeria as an independent nation the entire south (south-west, south-east and south-south) has had only about 16 years at the helm of affairs while the north at the end of Buhari's regime would have already had more than 46 years. Now within the political regions in the south, while the south west has had good 11 solid years through Obasanjo, south-south five (5) years via Jonathan, the people from the eastern part of the country – the Igbos – are conspicuously missing except the merely 194 days of Ironsi.
Consequently, there is absolutely nothing in the Nigerian union that was fundamentally built on equity and fairness. These are some of the basic squabbles of Nigeria's troubles that we have unfortunately expanded instead of redressing them. How?
We have 36 states in Nigeria, and 19 states are located in the north and if one includes Abuja, the federal capital, it becomes 20, and 16 states in the south.  Nigeria has about 774 local governments and Kano and Katsina alone have more than 78 local governments and 845 political wards. I am perplexed because I cannot fathom out the criteria used in creating 44 local governments – and 484 political wards – in Kano State alone and only 20 local governments in a state like Lagos with just 245 political wards. I do not understand the index applied that made it a taboo not to create another state from Oyo and Akwa Ibom States and two more states from the eastern political region.
Since Nigerian leaders for the sake of justice and equity thought it to be wise to have what they called quota system so that money or allocations from the federal level can in equilibrium be distributed to every part of Nigeria fairly in order to make all have that feeling of belonging in one country, it will equally be reasonable and just that the same quota system is applied in sharing power so that we all will also have that sense of belonging. Anything less is a well-calculated attempt to manipulate justice, and it is evil.
The basic principles of "Federal Character" as enshrined in the fraudulent Nigerian constitution in 1979 was to promote national unity and to avoid predominance of persons or ethnic groups against another. This simply translates that we have differences, and that we have recognized these unavoidable facts and tried to justly do something to foster unity amongst us, and in our diversity coexist in fairness and harmony.  Sequel to the fact that we have applied "Federal Character" or "Quota System" in making sure that the natural resources from petroleum products that come from the south are equitably distributed, we are irredeemably pinned without any option to also apply the same system in power sharing for a healthy and a rancor free society.
The president of Nigeria should be rotational because under the current arrangement and considering our sentiments and mentalities – where religion, ethnicity and money play big roles – for instance, minority groups and Igbos are highly disadvantaged and can never produce the president of Nigeria under this structure. The system looks standard and democratic, but the real fact is that there is absolutely nothing standard and democratic about it. It is an unfair systematic strategy concocted and made to look acceptable by legalizing it to the advantage of the north against other regions. The damage was done when they created more states, more local governments and more wards in the north and less in the south thereby getting more federal allocations every month, more lawmakers in the lower and upper chamber and a greater number of party delegates who actually decide the person that becomes the presidential flag bearer of every political party. How fair is this structure for other regions to competitively challenge the north in producing a presidential candidate of their respective parties or passing balanced bills in the Senate and House of Reps in Nigeria? Constitutionalized unjustness like this is why some people have got the guts and the impetus to arrogantly make provocative statements boldly that Nigeria belongs to them. How can we in all conscience accept, approve and justify the high level of injustice, inequality, anti-progress and unjustifiable arrangements clearly practiced in Nigeria?
To be continued.
Uzoma Ahamefule, a concerned patriotic citizen and a refined African traditionalist, writes from Vienna, Austria
Why NLC Rejected The New Petrol Pump Price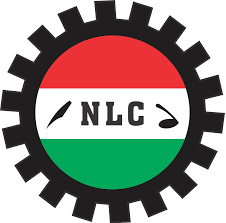 Why NLC Rejected The New Petrol Pump Price
Sadly, the Nigeria Labour Congress (NLC) has rejected the new pump price of petrol fixed by the Nigerian National Petroleum Corporation Limited (NNPCL).
It was reported that the oil firm has directed its outlets nationwide to sell fuel between N480 and N570 per litre.
Garba Deen Muhammad, Chief Corporate Communications Officer, NNPC Ltd, had said the price adjustment was made in line with "market realities".
But NLC President, Comrade Joe Ajaero, who briefed journalists at Labour House, Abuja, on Wednesday, said the congress would not accept that.
He added that the fixing of prices is not what the government could do unilaterally.
Aare Adetola Emmanuelking, wife celebrates Prince Dapo Abiodun at 63, Second Term in Office as Governor of Ogun state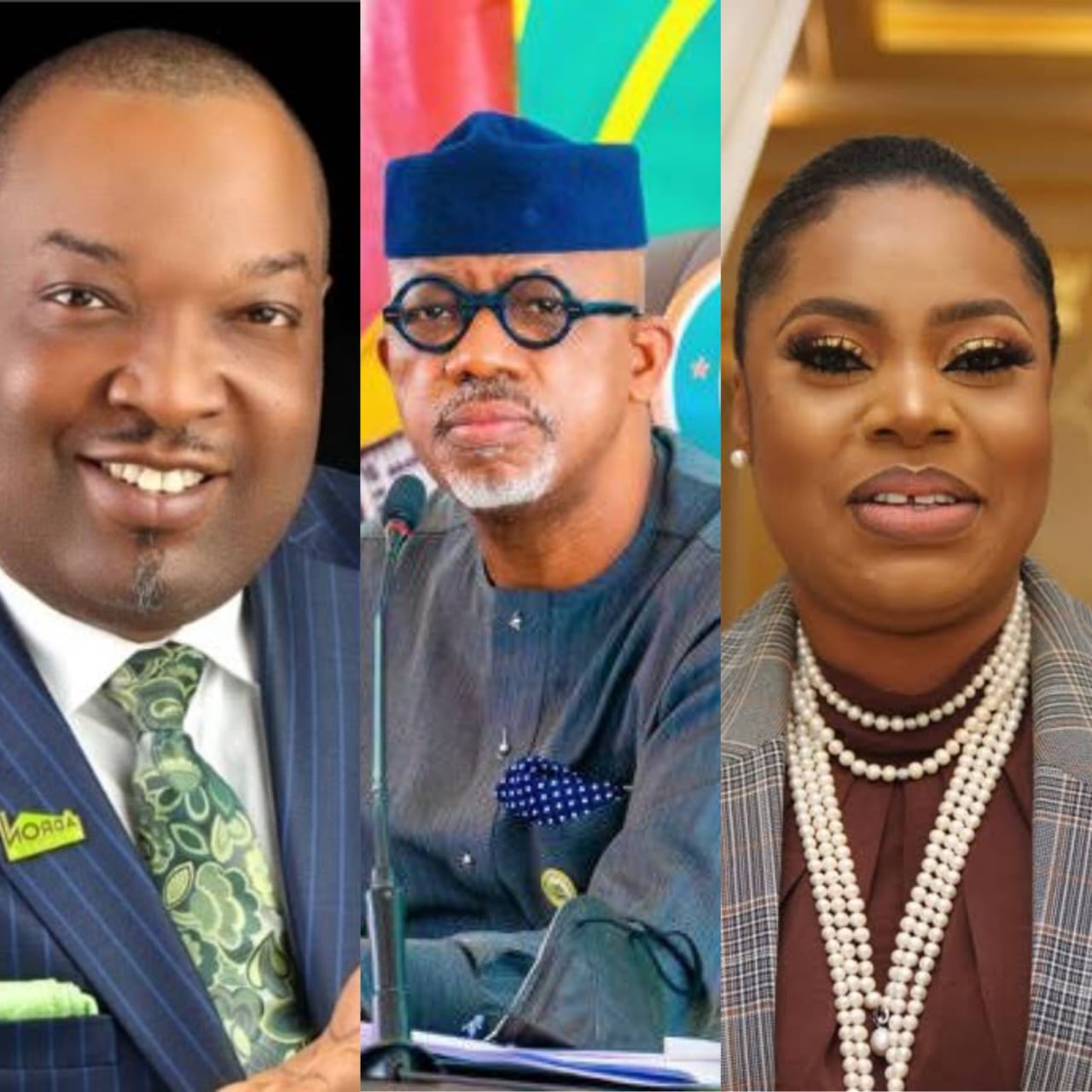 Aare Adetola Emmanuelking, wife celebrates Prince Dapo Abiodun at 63, Second Term in Office as Governor of Ogun state
By Solanke Ayomideji Taiwo
The Group Managing Director GMD of Adron Homes and Properties, Aare Adetola Olaniyi and Yeye Aderonke Emmanuelking have celebrated Prince Dapo Abiodun mfr CON on the occasion of his 63rd anniversary and swearing-in as the executive governor of Ogun state for the second term.
According to Aare Adetola Emmanuelking, Prince Adedapo Abiodun, the Executive Governor of Ogun State is one man with exact definition of grace judging from his humble beginning and subsequent movement on the ladder of life, as well as his political expedition since the early 90s.
DA, as he is fondly called in the political parlance, has been consistently focused on the ultimate goal of impacting humanity positively and making indelible footprint in the sand of time; the consciousness that informed his zeal to lead his people and change the old order of ineptitude and arrogance in power.
Aare Adetola Olaniyi Emmanuelking said the elegant movement of Prince Dapo Abiodun was apparently visible as a product of grace in his private business where he rose to the apogee of his career. The murky water of politics almost derailed the smoothness of the movement, but for the superior power of his 'grace'. Abiodun weathered the storm of the turbulent political atmosphere without blemish, to the chagrin of many pundits and keen observers.
That the Governor of Ogun State has gradually and steadily become a political juggernaut of note in the State and Nigeria at large is inchoate, Dapo Abiodun by his innate culture of humility, simplicity, calmness, consistency and shrewdness has retired former demagogues and semi-gods in the political space of Ogun.
Abiodun's revolutionary philosophy in politics and governance will remain a reference point in the political history of the State, as his style of leadership worthy of emulation even for his contemporaries and coming generations of politicians across Nigeria.
They both prayed for long life and more strength for Prince Dapo Abiodun to paddle the canoe of Ogun state to a greater height.
Abiodun meets Ogun workers, reiterates administration's commitment to their welfare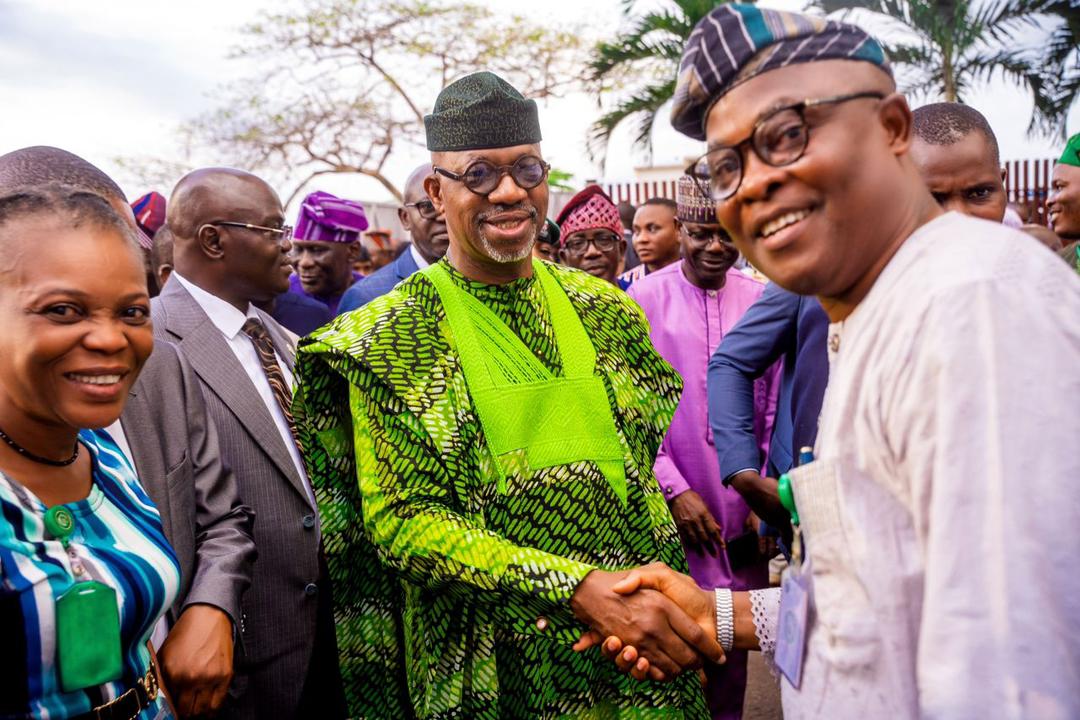 Abiodun meets Ogun workers, reiterates administration's commitment to their welfare
The Ogun State governor, Dapo Abiodun, on Tuesday, reiterated his administration's commitment to the welfare of workers in the service of the state, declaring the welfare would be part of the major priorities in the next of four years.
Abiodun made this known during an interaction with workers at his Oke-Mosan, Abeokuta office, where he also commended the state work force for its unalloyed support.
He added that his administration in the second term would also look for ways to continue to improve the lot of the public servants so that they can continue to be more efficient and professional in the discharge of their duties.
"I want to pledge to you that I will continue to look for ways and means to improve you so that you will continue to be more intellectually and professionally built, so that you can hold your own anywhere you go in the world.
"I also want to pledge that this next four years, your welfare will be one of my priorities, the things that I have been working on over the past few months by the grace of God will come to fruition in the next few weeks; they are some of the things we've been discussing. To the promises I have made to you, you will see changes very soon," he said.
Abiodun, while thanking the public servants in the state for their support towards the successful implementation of the ISEYA Agenda of his administration in the first term, noted that the success recorded was as a result of the cordial relationship between the public service and the political office holders.
"I want to thank you for your support and collaboration, it is me and you, this is our government, the success recorded in the last term was because of you. More successes we are going to record this time and it is going to be because of you and I together," Abiodun added.
The state helmsman while charging the Permanent Secretaries in the state public service who are Accounting Officers in their various ministries that would hold the fort until the appointment of new Special Advisers and Commissioners, said that he has no doubt in their ability to do a perfect job.
" I am going to need all the support and cooperation I can get from you Permanent Secretaries, you are the Accounting Officers of your various ministries, pending the time that we appoint advisers and commissioners, I want to enjoin you to please hold unto your ministries and be very accountable. I do not have a doubt that I will not find anyone of you wanting in your various responsibilities, you are all very experienced and you are the best of the civil service," he said.
Abiodun, however, assured the people of the state that his administration in the second term would ensure the commencement of dry port in Kajola, Ogun Central Senatorial District of the state, adding that the commencement of the port which would have all the facilities needed, would not only make the state a place to be for investors, but would have an impact on the ease of doing business in the state.
The Governor who also assured that his administration would continue to build more affordable housing units for the use of public servants, submitted that "We will continue to build until we ensure that every desirous civil servant that wants a house will have a roof over his head as a landlord, not as a tenant".
Earlier in his remark, the Head of Service; Kola Fagbohun, who congratulated the governor on his successful inauguration for a second term, assured him that public servants in the state would continue to add more value towards the actualization of the ISEYA Agenda of his administration.