How to kill Biafra and Oduduwa Republics – by Uzoma Ahamefule Part 1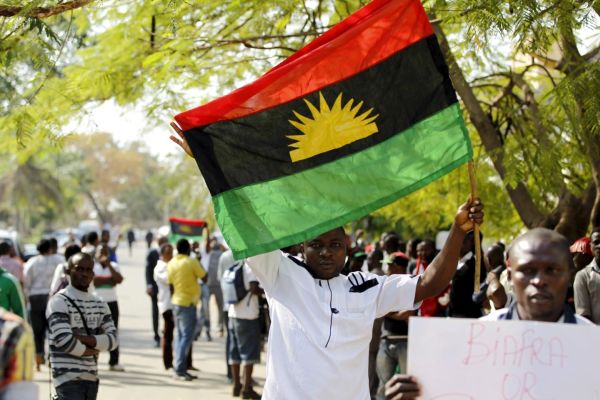 How to kill Biafra and Oduduwa Republic
s – by Uzoma Ahamefule
Part 1
The basic causes for the clamoring of Biafra and Oduduwa republics were results of injustice and unfairness. Consequently, if we must talk on how to kill the agitations, we must first briefly look at the foundations on which this injustice stands because the doctrine of the maxim of equity states that one who goes to equity must go with clean hands.
It is a common historical knowledge that the amalgamation of all the nations British people invaded as a union in 1914 was forcefully done without the consent of the component units. It was the colonial master's idea solely for the British interests. History also recorded that all the Nigerian constitutions prior to independence – Clifford's Constitution of 1922, Richard's Constitution of 1946, Macpherson's Constitution of 1951 and Lyttleton's constitution of 1954 – were never from Nigerians. It is also on record that the constitution we are presently using isreally not written by Nigerians with people's mandate to do so, but rather by a few privileged military officers who only were highly qualified as ethnic leaders considering the one–sided book they wrote as a statute. It is equally of importance to note that Nigeria would have had independence before 1960, but it was shifted and negotiated with the influence of the British colonists to be in 1960 because the northerners would not have been ready before then.
Once more, records available show that in exception of Major General Aguiyi Ironsi's 194 days as military head of state, Gen. Olusegun Obasango's 11 years leadership – three (3) years as a military dictator and eight (8) years as a civilian president – and Dr. Goodluck Jonathan's five (5) years as a civilian president every other Nigerian leader since the independence in October 1960 has continued to come from the north. Mathematically, for almost 62 years existence of Nigeria as an independent nation the entire south (south-west, south-east and south-south) has had only about 16 years at the helm of affairs while the north at the end of Buhari's regime would have already had more than 46 years. Now within the political regions in the south, while the south west has had good 11 solid years through Obasanjo, south-south five (5) years via Jonathan, the people from the eastern part of the country – the Igbos – are conspicuously missing except the merely 194 days of Ironsi.
Consequently, there is absolutely nothing in the Nigerian union that was fundamentally built on equity and fairness. These are some of the basic squabbles of Nigeria's troubles that we have unfortunately expanded instead of redressing them. How?
We have 36 states in Nigeria, and 19 states are located in the north and if one includes Abuja, the federal capital, it becomes 20, and 16 states in the south.  Nigeria has about 774 local governments and Kano and Katsina alone have more than 78 local governments and 845 political wards. I am perplexed because I cannot fathom out the criteria used in creating 44 local governments – and 484 political wards – in Kano State alone and only 20 local governments in a state like Lagos with just 245 political wards. I do not understand the index applied that made it a taboo not to create another state from Oyo and Akwa Ibom States and two more states from the eastern political region.
Since Nigerian leaders for the sake of justice and equity thought it to be wise to have what they called quota system so that money or allocations from the federal level can in equilibrium be distributed to every part of Nigeria fairly in order to make all have that feeling of belonging in one country, it will equally be reasonable and just that the same quota system is applied in sharing power so that we all will also have that sense of belonging. Anything less is a well-calculated attempt to manipulate justice, and it is evil.
The basic principles of "Federal Character" as enshrined in the fraudulent Nigerian constitution in 1979 was to promote national unity and to avoid predominance of persons or ethnic groups against another. This simply translates that we have differences, and that we have recognized these unavoidable facts and tried to justly do something to foster unity amongst us, and in our diversity coexist in fairness and harmony.  Sequel to the fact that we have applied "Federal Character" or "Quota System" in making sure that the natural resources from petroleum products that come from the south are equitably distributed, we are irredeemably pinned without any option to also apply the same system in power sharing for a healthy and a rancor free society.
The president of Nigeria should be rotational because under the current arrangement and considering our sentiments and mentalities – where religion, ethnicity and money play big roles – for instance, minority groups and Igbos are highly disadvantaged and can never produce the president of Nigeria under this structure. The system looks standard and democratic, but the real fact is that there is absolutely nothing standard and democratic about it. It is an unfair systematic strategy concocted and made to look acceptable by legalizing it to the advantage of the north against other regions. The damage was done when they created more states, more local governments and more wards in the north and less in the south thereby getting more federal allocations every month, more lawmakers in the lower and upper chamber and a greater number of party delegates who actually decide the person that becomes the presidential flag bearer of every political party. How fair is this structure for other regions to competitively challenge the north in producing a presidential candidate of their respective parties or passing balanced bills in the Senate and House of Reps in Nigeria? Constitutionalized unjustness like this is why some people have got the guts and the impetus to arrogantly make provocative statements boldly that Nigeria belongs to them. How can we in all conscience accept, approve and justify the high level of injustice, inequality, anti-progress and unjustifiable arrangements clearly practiced in Nigeria?
To be continued.
Uzoma Ahamefule, a concerned patriotic citizen and a refined African traditionalist, writes from Vienna, Austria
PRESIDENT BUHARI MOURNS THE DEAD, CONDOLES WITH ONDO STATE GOVT AND PEOPLE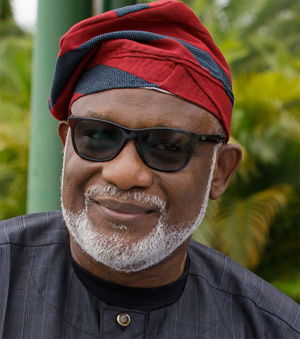 PRESIDENT BUHARI MOURNS THE DEAD, CONDOLES WITH ONDO STATE GOVT AND PEOPLE
President Muhammadu Buhari has condemned the heinous killing of worshippers Sunday at the St Francis Catholic Church, Owa-luwa Street, Owo Kingdom, in Ondo State.
The President says only fiends from the nether region could have conceived and carried out such dastardly act, adding that eternal sorrow awaits them both on earth here, and ultimately in the hereafter.
President Buhari mourns the dead, condoles with their families, the Catholic Church, and the Government of Ondo State, charging emergency agencies to swing into action, and bring succor to the wounded.
"No matter what, this country shall never give in to evil and wicked people, and darkness will never overcome light. Nigeria will eventually win," the President says.
*Femi Adesina*
Special Adviser to the President
Media and Publicity
June 5, 2022
Zamfara State Commissioner of Information, Ibrahim Dosara, Mourns Brother In- Law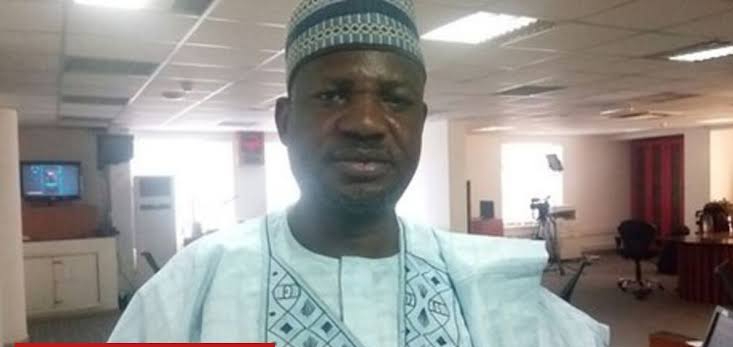 Zamfara State Commissioner of Information, Ibrahim Dosara, Mourns Brother In- Law
Zamfara State Commissioner for Information, Ibrahim Dosara, has announced the death of his bother-in-law, Ibrahim Abubakar (Gandi) who died at the early hours of today friday June 6th, 2022 after a protracted illness.
In a statement released to newsmen today and made available to our Medium, Honorable Dosara said, "With heavy heart, deep sorrow and total submission to the will of Allah (SWT), I announce the demise of my younger brother in- law Ibrahim Abubakar (Gandi) who died at the early hours of today friday June 6th, 2022 after a protracted illness."
"The deceased who is a younger brother to my first wife Hajiya Rabi Abubakar Danmaliki, died at the Usmanu Dan Fodiyo University Teaching Hospital (UDUTH) Sokoto and has since been buried according to islamic tradition."
The funeral prayer which was performed at the family house of former Chief Judge of Sokoto state, Justice Bello Abbas Gidadawa at about 10 am this morning, was attended by a large crowd of family members and sympathizers, comprising prominent personalities within and outside Sokoto metropolitan.
He was survived by one wife and six children.
May the Almighty Allah grant his gentle soul Jannatil Firdausi and the family the fortitude to bear the irreparrable loss. Amen.
Nigerian Political Parties Lack Ideology" – Joko, Mindshift Convener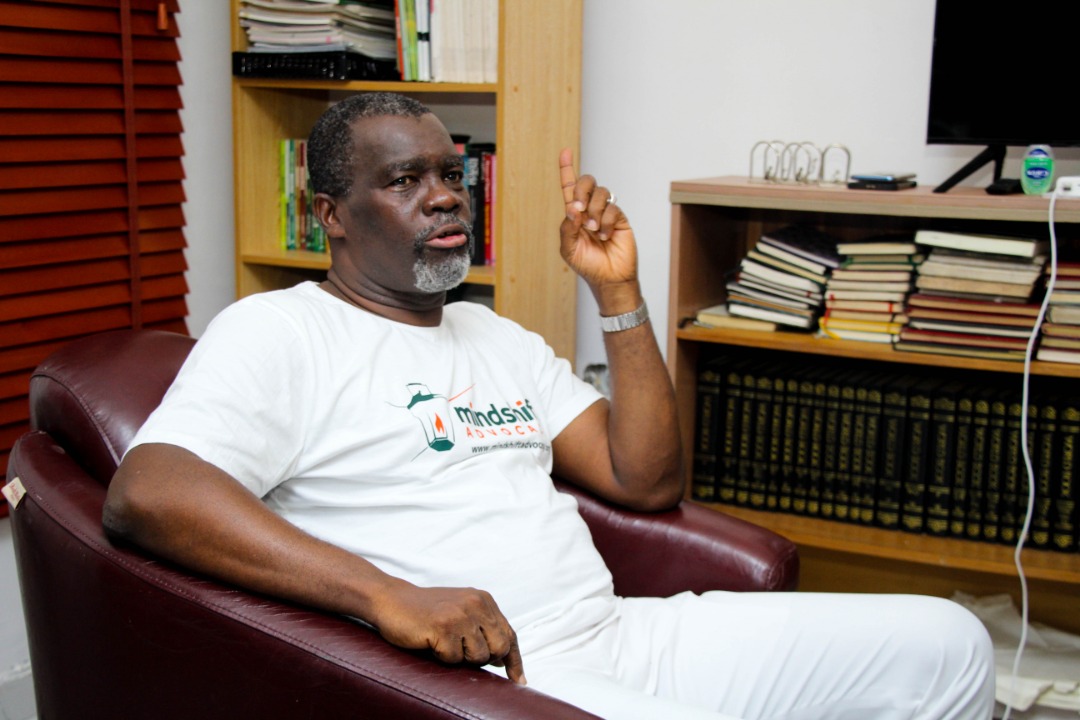 "Nigerian Political Parties Lack Ideology" – Joko, Mindshift Convener
The Convener, Mindshift Advocacy for Development Initiative, Mr. Joko Okupe, has indicted Nigerian political parties for lack of ideological direction. Mr. Okupe made this declaration in a media interaction held recently at the Mindshift corporate office in Ikeja, Lagos.
Fielding questions from the press the Mindshift Convener argues that none of the parties in Nigeria contending and jostling for political power come 2023 is driven on the wheels of ideology. What directs the life and operations of a political party in a democracy, he said, is ideology. Ideology is the bulwark of the party's culture. It stands tall as the oil or blood that runs the engine of the party and directs the actions of both the party officials and the membership.
According to Mr. Okupe, "Ideology consists of the common beliefs, values, and norms of the party directed at defining the kind of society a party plans to build. It comes from a common vision designed by the party as a roadmap to the society in view. Ideology forms the operating framework from where the political parties draw their inspirations and strategies which are encapsulated into manifestoes and agendas and subsequently communicated to the public through their campaign communications. But can we say the parties have any ideological direction? How, for instance, can you distinguish APC from PDP. Because the parties lack ideology, so there are no distinctions in their manifestoes. Every party appears to be saying the same thing about: building infrastructure, providing youth employment, providing good health care and good education. But we know it is the same thing they have been saying since 1999".
Speaking further about the Nigerian state and the type of leader Nigerians will expect come 2023 he said, "There is no political party in Nigeria today you can say is a shining example of what a political party should be. They all lack ideology. We are in a Nigerian state variously described by political scientists as predatory, prebendal, parasitic, patrimonial, neo-patrimonial, crony, kleptocratic, venal, greedy, etc., that has created a crop of leaders who in themselves are selfish and do not understand their own historical mission. Under this situation he posited that we need a certain kind of leader. "We need a leader who is sufficiently knowledgeable about the task ahead, and understands the context behind Nigeria's current historical trajectory, and would be ready to tackle it headlong. We need a leader who is bold, brave, and courageous – who can break the bounds of our stranglehold. A leader who understands the need to build cohesion in a multiethnic and multicultural society. We need someone who can confront orthodoxy and demolish our fault lines without diminishing our disparate cultural and ethnic values. Such a leader needs to have a clarity of his vision and how he wants to achieve it. I have not seen much of that in the present crop of party contenders for the post of the president in 2023."
Speaking on the solution to the Nigerian leadership problem, he said that Nigeria needs an upgrade in the reformulation of the state, the leadership class, and the citizens. The state is malfunctioning because of its hackneyed structure which tilts towards centrality and unitary-federalism. That is an aberration in a multiethnic and multicultural state. The leaders are selfish and visionless, attracted only by the fancy of their kleptomaniac tendencies. They do not understand the very purpose of life, and hence can hardly understand the essence of leadership. The followers are famished and lack the understanding of what liberal democracy is all about. In the most part, they lack enough knowledge to appreciate that they are actually the king while the politicians are their servants. They mistake the concept of leadership in a political setting with the concept of kingship in a traditional setting; and this makes them subservient to the politicians who should be accountable to them. This contradiction makes democracy difficult to practice in Nigeria. Under this scenario the politicians weaponize poverty as an instrument of domination against the citizens.

Following this, Mr. Okupe advocates for the mass enlightenment of the political class and the citizens. For him, both the political class and the citizens are under bondage, and need to be enlightened so that they can be liberated to develop the country, without which Nigeria remains undeveloped for eve. This is the reason he convened the Mindshift movement.

Explaining further, Mr. Okupe said that, "Mindshift Advocacy Initiative for Development was created out of the vision and understanding that our response to whatever situation we find ourselves, either in our individual terrain, group terrain or national terrain, is directly a result of how we think. The bible says, as a man thinks in his heart so he is or becomes. So, if we understand that, we will all push for a Mindshift or a change of how we think. That is what will actually move us away from where we are now. So, the Mindshift movement is actually focused on shifting mind-sets from negative to positive. It is a non-governmental and non-partisan organization. It is focused on redirecting the mind-set of Nigerians from the route of destruction in every area of lives. "If a man wants to be destructive or disruptive, it is through the power of his mind."
"There is so much capacity in the power of the mind that the way and manner that the mind is directed determines a man's outcome. Even for us, as a lesson, other nations of the world are doing incredibly well is due to the different mind-sets that they have. The average Nigerian mindset is anti-progress and anti-development. How can we have progress and development without working on the re-orientations of the mindset we have?   Even when government decides to run a campaign on changing attitudes, the success will depend on how people think." We must have that clear understanding. That essentially is the mandate of the Mindshift advocacy.
Joko Okupe who is a brand management and marketing communications expert of about 35 years, and who has consulted for many globally reckoned organisations, is set to bring that knowledge and experience to the front burner in the management of the Mindshift advocacy, with the sole aim of galvanizing the Nigerian people to a new way of thinking and reasoning that will lift this country from one milestone of development to a higher milestone of development.