Human Rights Activist warns Nigerians not to elect ineffective officials
Human Rights Activist warns Nigerians not to elect ineffective officials
By Ifeoma Ikem
The convener, Ambassador for Peace & Enlightenment and Human Rights Activist, Comrade Saviour Iche has called on Federal government to stop electing ineffective officials to head agency that fight corruption.
He said that for Nigerians to believe or have confidence in this sector again, we need those who will carry out these duties diligently without compromising and bias.
Commenting on the fight against corruption, he said that what is happening with this present administration is worse that the previous governments.
"We all know what has been happening in cases where monkey swallows billions of Naira, rat eats it's own, snake swallows and the administration claims to be fighting corruption.
"This situation has reached a point where the masses should be asking questions about the work of the independent Financial Crime Commissions.
According to him, 'people with high morals and reputation should be selected to head the Economic Financial Crime Commission (EFCC), ICPC etc.
"We are all aware of what happened to the Accountant General of the Federation who could have been a more trusted personnel, but reverse is the case as about One Hundred and Ninety billion was recovered from him and it's still counting.
"We are not even talking of all the properties that has been bought in his name and the names of his partners.
" Also, the petroleum sector is where you will see massive looting and the government knows all this without saying anything because there are being controlled by the same authority which is not supposed to be", he added.
Iche, also condemned the immunity granted to politicians.
"That immunity should be removed so that anybody that steals even if you are in the office as the president or governor that person should be jailed and the money will be recovered.
"Just take a look at the statement from the former governor of Edo state, a well respected man saying if anyone in an opposition party that has embezzled money come over to join the ruling party the person's sin would be forgiven.
"The past political leaders who embezzled money are moving about freely.
"The same people are being recycled back to the system and the agency fighting corruption are there selecting whom to arrest and whom not to arrest.
He said that the government works when they apprehend a young boy with a computer or when they are witch hunting an opponent of another political party.
"That's when you will see that EFCC can climb a wall to arrest someone and even hold people hostage in hotels.
" The youths that have now derailed to become Yahoo boys is as a result of the corrupt and hard system they find themselves in the country.
"Most of all these people they arrested and show on television and EFCC gives them board thereby convicting them, none of these people have been convicted".
He said the government has failed in some high profile cases, for example the governor of Plateau state and some other ones were pardoned because they wanted to use them in winning elections.
" Meanwhile our children in higher institutions are at home for the past five months and government is claiming that there's no money but some persons are looting our money unchallenged.
"It is only God that will see us through and bring someone with sincerity of heart to fight corruption not witch hunting the country.
"The Secret Of My Success As Classic Queen International's Top Model"- Racheal George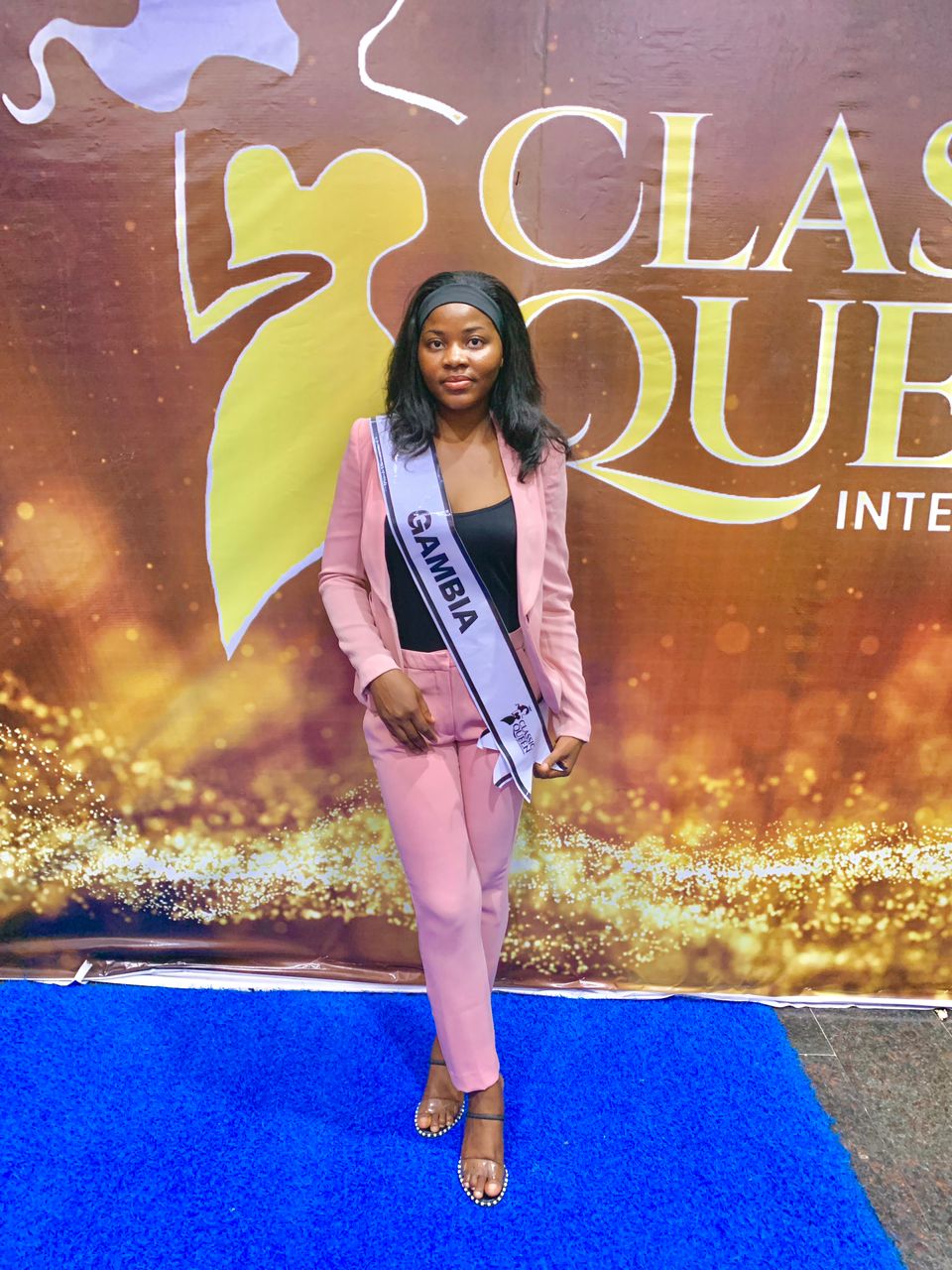 "The Secret Of My Success As Classic Queen International's Top Model"- Racheal George
Sahara Weekly Reports That Delectable Racheal George believes the future holds out for those who believe in the future of their dreams. She dared to pursue her dream as a beauty queen in Classic queen International pageantry where she emerged 2nd runner up. In this exclusive interview, she opened up on her life, success story, and future plans…
Can you tell me about yourself and your background?
My name is Racheal George, I'm 27 years old and I'm a graduate of Crawford university, I studied political science and international relations, and I served in 2018//2019.
I own a logistics business and I decided to go into pageantry. My first pageant was CQI and I came out 2nd runner-up.
Can you tell us how your journey into pageantry started?
How my journey into pageantry started is quite interesting, I usually follow pageantry like Miss World, and Miss Universe on television. So I loved it and I Normally tell myself I will go for this someday. I have never done pageantry before but I just knew that I love watching pageantry and I do tell myself I will go into something like this one day. So this year 2022, someone told me about a pageant called CQI. I said to myself that I was going to give it a try then that was how I went for the CQI competition because It is something I have always wanted to do, I gave my best in the camp and I was open to learning and I was always giving it my best during the rehearsal. I gave it my best at the finals and although it was something I wanted to give a try to know if I'm capable. So I did. Although it was not an easy journey, I put in a lot of hard work and was happy it ended well. I came out 2nd runner-up as CQI's top model and I was grateful because I decided to give it a try, it was a success.
How did you feel emerging classic Queen?
I felt really good knowing I gave it a try and also put in my best and it ended well
What stands you out among others?
I will say my personality because I wasn't the best at camp but I know I comported myself and was humble because I believe that as a beauty Queen, you should portray a good character so others can follow.
\What is your source of inspiration?
My source of inspiration is when I see young people who are successful at what they do and I tell myself that one day I will become one of the most successful people in the world and be the best at what I do.
What are the challenges and how did you overcome them?
My challenges back then were that I'm a shy person and I do normally have stage fright and I'm not really outspoken but going for this competition has helped me build myself to what I'm now, I can boldly say I can talk confidently now and I'm no longer shy and I'm able to interact with people.
What's the pet project you plan to work on as Classic Queen Top Model?
As Classic Queen's top model, the pet project I plan to work on is helping the less privileged because while growing up, I have been passionate about helping the less privileged by giving to the poor and making sure they have a roof under their head and donating to orphanage home is what I plan to do as my pet project.
What's the secret of your success?
The secret of my success is putting in hardwork in whatever I'm doing and I'm always open to learning.
Who is your mentor or role model in pageantry
My role model in pageantry is Queen Tosin Adeduro. I have been watching her since she went for miss tourism Nigeria and she became the winner. She is representing Nigeria in miss tourism world 2020 and she came out 4th runner up. All I can see is dream comes true if you believe you can do it.
Nigeria's situation getting worse – Comr Iche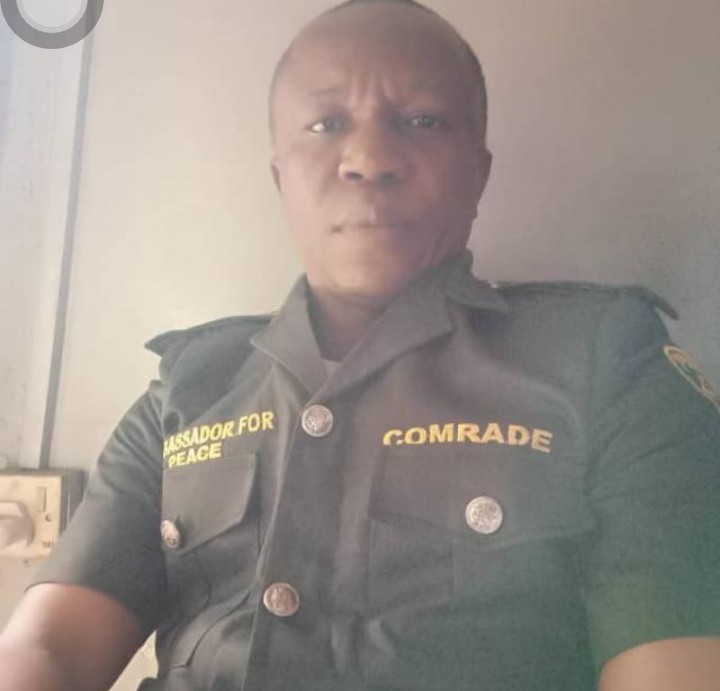 Nigeria's situation getting worse – Comr Iche
By Ifeoma Ikem
A businessman and Human Rights Activists, Comrade Savior Iche has expressed disappointment over the current situation in Nigeria describing it as getting worse by the day.
Iche said this during a protest they staged in Lagos yesterday
"The hardships are too much on the masses even though they are suffering and smiling it's becoming unbearable.
"We don't know when all these self inflicted hardships and insecurities will be over because we are not safe, the masses are living with fear nowhere is safe again.
"Many families have lost their dear ones due to insecurity people are dying of hunger the economy has been destroyed and many businesses closed down.
According to him, for almost a year now the legislators resolved to set up a meeting with critical stakeholders in the country to address the frightening rise in prices of goods and services yet nothing has come out it.
" Life has become increasingly hard for many Nigerians, especially the low-income earners, unemployed youth, other vulnerable people, those on fixed incomes such as the pensioners and less privileges ones.
"Few households that can manage two square meals a day can no longer afford cooking gas and kerosene even firewood and charcoal as they are scarce due to the continuous attacks on farmers".
He said that the security situation has gotten so bad that nobody goes to worship centers freely because of fear of being attacked by unknown gunmen, traveling by road and trains are also the same issue.
"Let Nigerians stop the pretending that all is well, it's not well, we should face the reality to challenge the situation, they can't cage or kill all of us. I'm worried about the youth and the masses.
"Nigeria is being threatened by some groups terrorizing the peace and unity of our dear nation.
"Bandits, unknown gunmen, kidnappers, Fulani herdsman and Boko haram, we need our leaders to address the matter, we can't stand this any more, Nigerian is bleeding, enough of killing and shedding of innocent bloods.
"Nowhere is save for the citizens, every system is corrupt, food items being packaged in packs have reduced in quality and health care delivery sector's corruption had deepened", he added.
COVID-19: SMEs' partnership, rigorous commitment key to sustainable economy growth- Sekibo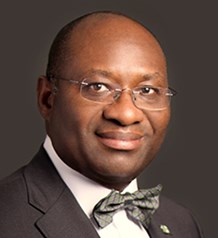 In light of the sharp dwindling in the global economy occasioned by Covid-19 pandemic, the MD/CEO of Heritage Bank Plc, Ifie Sekibo disclosed that with partnership, truth, character and rigorous commitment to businesses, the micro, small and medium enterprises (MSMEs) stand to revamp the nation's economy for sustainable growth.
He also stated that evidences have shown that for SMEs to continue to survive and remain the bedrock of any vibrant economy, the players must continuously reinvent themselves, complement each other, dream big, possess cutting edge ideas and think and rethink before venturing into businesses.
Speaking during a webinar session, a virtual conference platform at the Upgrade Summit 2020, on the theme, "Converting Ideas into Reality with Focus on SME's" Sekibo emphasized the need for SMEs to look inward, learn and relearn, possess the spirit of self-sacrifice and believe, whilst advising that they must be bold and should not be afraid to fail because failing is not a failure and should not give up because they had failed.
According to him, most entrepreneurs burn with ideas but they need to mine them so that they could blossom, remarking that they need to have mentors that will enable them to achieve their goals and sell the ideas.
"Among small and medium-sized enterprises (SMEs) in Nigeria, there has been too much of an individual focus, rather than a holistic or intergenerational focus. There is not enough focus on partnership among Nigerian SMEs and this causes ventures to fail," Sekibo stated.
Meanwhile, he reiterated that more needed to be done in the area of empowering entrepreneurship sector by the government and financial institutions because it is an agent of development.
On Heritage Bank's efforts so far, the MD/CEO affirmed that its philosophy does not rely on traditional banking metrics like growth in the number of accounts, but according to him, "one of our major cardinal point as a bank is supporting micro, small and medium scale businesses and our strong desire to see young men and women succeed in any area of their business. This will help the society and economy to grow, thereby moving the nation from poverty occasioned by Covid-19 to prosperous economy," he added.
Sekibo, however, hinted that SMEs could take advantage of its products for seamless banking transactions to boost their businesses like Stockit, HBPadie and the newly launched 24/7 alternate electronic platform via USSD Code *745#.
"We have encouraged SMEs and customers alike to adopt the self-service platforms like *745*0# for balance enquiry, Funds Transfer (Within Heritage Bank): *745*1*Amount*Account Number#, self-airtime recharge: *745*Amount#, third party airtime recharge: *745*Amount*Mobile Number# and change pin: *745*00#," he said.
He further explained that the entrepreneur schemes of the bank in the support for business had always focused on dependable job-creating sectors such as the agricultural value chain: fish farming, poultry, snail farming, etc., cottage industry, mining and solid minerals, creative industry: tourism, arts and crafts, and Information and Communication Technology (ICT).
Fela Ibidapo, Divisional Head, Corporate Communications