I Have Visualise The Next Nigeria's President-Babangida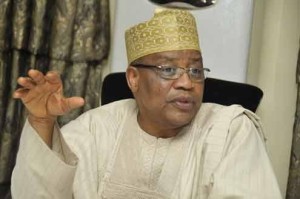 GOODLUCK-OMOJUWA
Former Military Head of State, Ibrahim Babangida, reveals the kind of person who will become Nigeria's next president.
Speaking to Arise TV, Babangida said the person is the type that travels across the country and has a good relationship with others.
This is as he revealed that Nigeria needs someone who will run the country well in terms of economics and politics.
"I have started visualising a good Nigerian leader. That is, a person, who travels across the country and has a friend virtually everywhere he travels to and he knows at least one person that he can communicate with," he said.
"That is a person, who is very verse in economics and is also a good politician, who should be able to talk to Nigerians and so on. I have seen one, or two or three of such persons already in his sixties."
When asked if the person could emerge victorious in the 2023 presidential election, Babangida added, "I believe so if we can get him."