I visited my alfa for prayers — Prince Amb (Dr) Adedipe Dauda Ewenla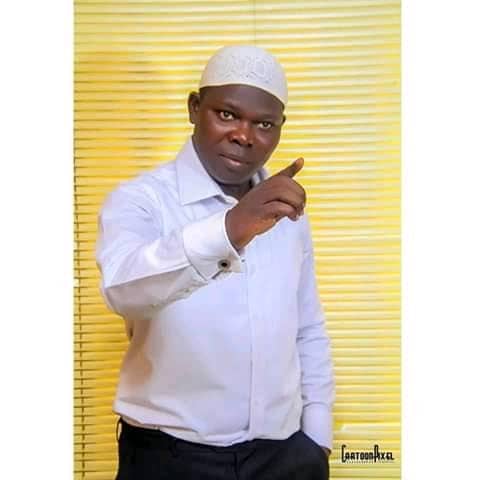 I visited my alfa for prayers — Prince Amb (Dr) Adedipe Dauda Ewenla
I visited my alfa for prayer on Friday he asked me to spread my hands for prayer and he consulted Allah (Olohun) through the prophet Muhammad (W A S) after the prayer he asked me to kill Ram for people to eat which I did then he asked money for prayer I gave him the little I have and I go home with faith.
I visited my Pastor the following Sunday for prayer he asked me to kneel down for prayer and he consults God (Olorun) through Jesus Christ after the prayer he gave me water but I bought keg and olive oil and handkerchief he also asked me to help the helpless and buy something big for church which I did and I gave him the little cash I have but he didn't ask for it and I go home with faith
I visited my traditional worshiper (Baba Alawo) for prayer he asked me to sit-down on a mat and he consulted Eledumare through (IFA) after the consultation he asked me to buy Goat, oil, drinks, Calabash and other items and he prayed for me. He asked me for money and I gave him the little I have and I go home with faith
You can see that i went to Church. Mosque and Orunmila believe that God will answer my prayer by faith and I go back home with faith. I didn't see God the Pastor, Alfa, and Baba Alawo, didn't tell me they see God they only consult almighty God by their faith through the messenger of God. I didn't deceive myself by claiming any religion but I accept all Religious and practice it the way of my knowledge no one can tell me not to do any religion because I believe if God wants one religion he has the capability to make it one I didn't condemned those that choose one religion it is also good but it's a choice not by force
The God I am serving is not a powerless God who cannot fight for himself that is why I cannot fight for any religion and the God I served is a powerful God and he doesn't send anybody to fight for him
I spent millions of Naira yearly to promote religion and I didn't regret it. I place My Quran, Bible, and IFA at the same place in my bedroom and they didn't fight each other so why did I need to support fighting Killing Kidnapping in the name of religion
I didn't deny being a Muslim. Christian. Or traditional worshipers so don't be surprised if you see me practicing any religion or not fighting for religion
I pray to God almighty by the way of my understanding and he always answers my prayer.
We are all serving the same God but different ways God is one
Prince Amb (Dr) Adedipe Dauda Ewenla
Nis DiL Bsc Msc
Grace Nation @20 Day 2: The Spirit of God Guarantee Liberty and Abundance – Dr Chris Okafor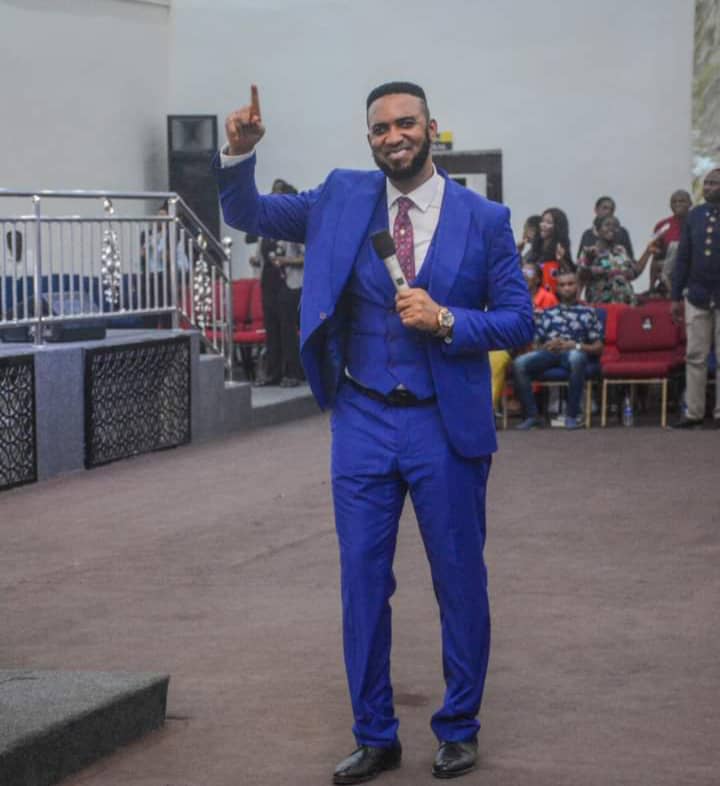 Grace Nation @20 Day 2: The Spirit of God Guarantee Liberty and Abundance – Dr Chris Okafor
If you want to experience total Liberty and Abundance in life ,you need the Presence of the Holy Spirit of God. Breakthrough comes when you take to instructions given by God through his servant, your spiritual father's.
In his words of exaltation at the Day 2 of the ongoing 20th Anniversary Celebration of Grace Nation international aka Liberation City, The Senior Pastor Grace Nation world-wide Dr Chris okafor said if you did not listen to the Holy spirit, you can never benefits from his Blessings.
The Generational Prophet of God who was speaking on the Theme of the Anniversary, Higher Life Dimension, with case study "The Person of The Holy spirit" emphasized that Holy Ghost makes you encounter Liberty, Freedom from affliction and sicknesses,empowers you to make wealth among many others.
The Man of God also remarks that there are also people that have the Holy Ghost but No Liberty. but by the help of the Holy Ghost you can come into Liberty in all area of your life.
The Generational Prophet of God However continue that when you understand what the Holy Ghost teaches, you come into the manifestation of your blessings and it will last for eternity. There is a Spirit that teaches, and when you learn what the Spirit teaches you, your life will witness higher life Dimension.The Holy ghost is a teacher, and when he teaches you, he show you a secret that will change your life forever, the Apostle of altars remarked.
Restoration at all side in the life of the participants at the program highlighted the Day 2 of the ongoing 20 Anniversary Celebration of the Church. Deliverance from bloodline sickness and heredictory family diseases, breakout from evil family patterns and altars among other were resolved at the service, while womb kept in the evil coven received light to carry Miracle babies at the program.
The 20th Anniversary Celebration Special thanksgiving service coming up on December 3rd 2023 at the international Headquarters of Grace Nation world-wide in Ojodu Berger Lagos Nigeria. This will climax the 20th Anniversary celebration of the church where all Grace Nation Citizens across the Globe will gather in Millions to celebrate the Faithfulness of God and his favour over the Commission since inception….
How Primate Ayodele Foretold Guinea Bissau Crisis, NAF Aircraft Crash (VIDEOS)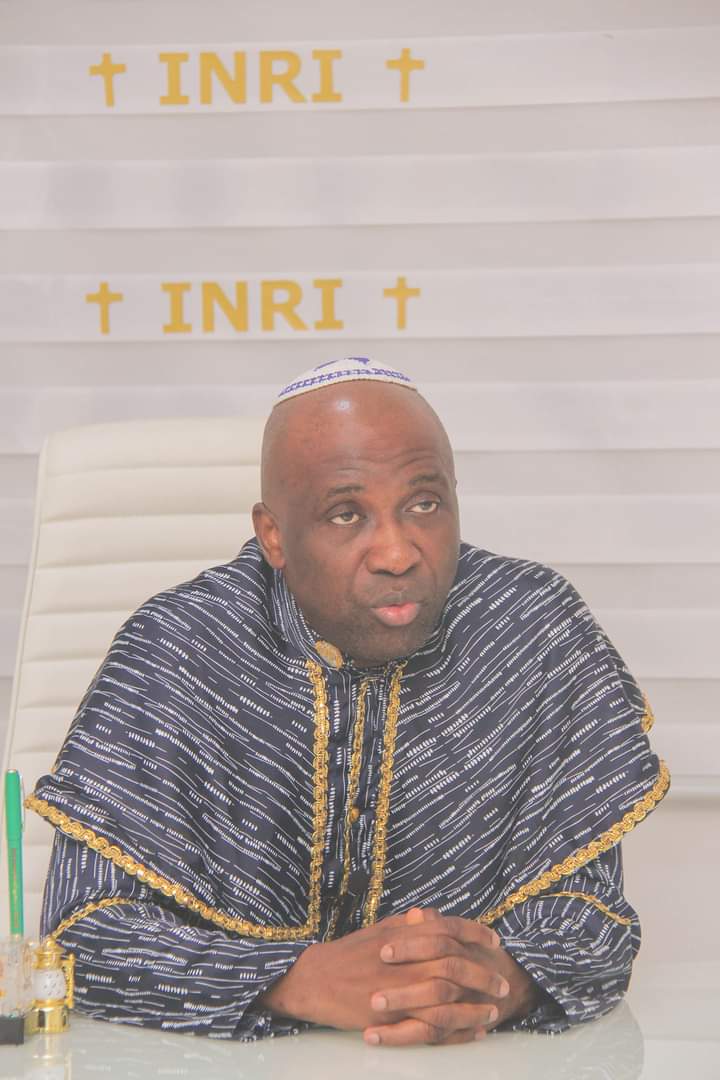 How Primate Ayodele Foretold Guinea Bissau Crisis, NAF Aircraft Crash (VIDEOS)
Gunfire broke out near Guinea-Bissau's presidential palace overnight and continued on Friday morning after soldiers freed a minister from the main opposition party detained for suspected misuse of public funds, Reuters reporters and a police source said.
Military vehicles were on the streets on Friday morning as residents commuted to work and school. Gunshots could still be heard but were less frequent than during the night. Another reporter heard gunshots not far from the presidential palace.aaaaaaaa
The gunfire was between soldiers in the Guard and special forces.
This development has fulfilled the prophecy of Nigeria prophet, Primate Ayodele which he shared concerning the country sometime in October.
He shared then that there will be a tough moment as he sees danger in the country. He stated that the country will be unstable and there is need to be watchful against another coup.
These were his words:
'There is going to be a very tough moment in Guinea. Let's be careful of another coup that can come up in Guinea. The country will be unstable, it's shaking. The leaders should be focused because there is danger ahead of the country''
In the same vein, tragedy was averted this morning after an aircraft belonging to the Nigeria Air Force crashed and exploded in Port-Harcourt.
It would be recalled that in 2022, Primate Ayodele warned the Air Force to be careful of aircraft crashes. This particular prophecy has continued to come to pass because the NAF has experienced crashes at different times this year.
BTC Cautions Enigie Against Being Addressed As Traditional Rulers By Elvis Omoregie, Benin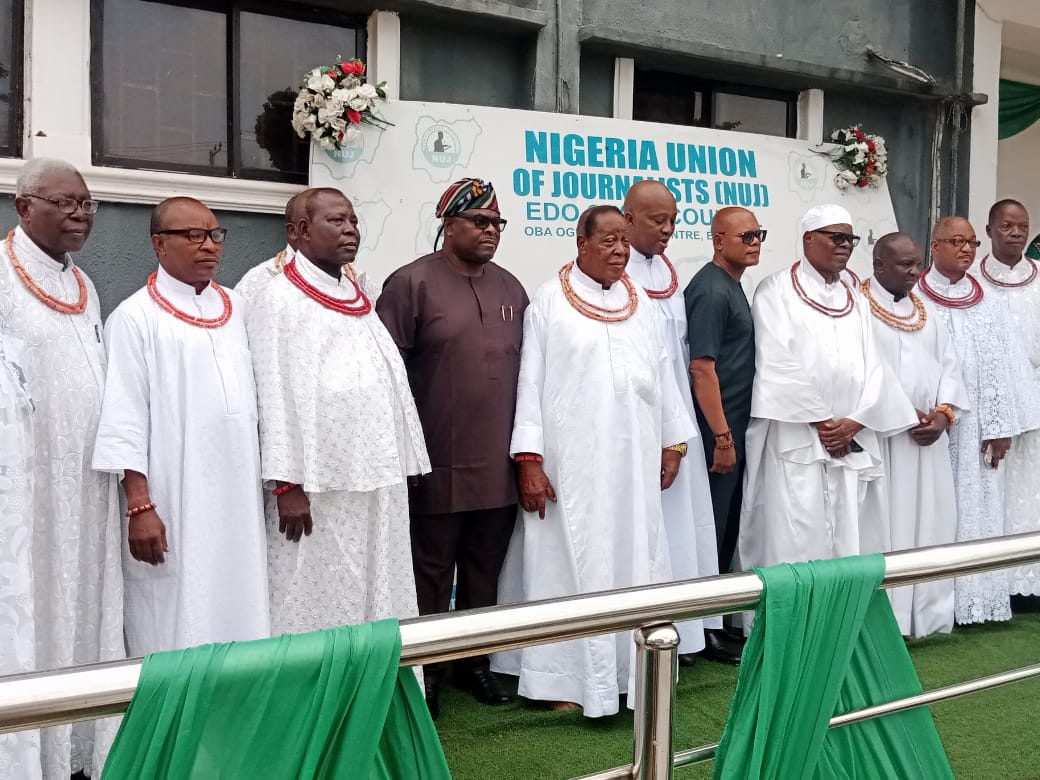 BTC Cautions Enigie Against Being Addressed As Traditional Rulers
By Elvis Omoregie, Benin
The Benin Traditional Council (BTC), today cautious Enigie against being addressed as Traditional Rulers despite the unambiguous Benin Tradition.
The warning is contained in a press statement signed by Professor Edoba Omoregie, SAN, for and on behalf of the Benin Traditional Council and made available to TREND REPORTERS.
The statement observed that by virtue of the Benin Customary Law; which is part of the constitution of the Federal Republic of Nigeria, 1999, the title of Enogie of any community in Benin Kingdom is the creation of the Oba of Benin and under the authority of the Benin Traditional Council.
The statement further states that upon appointment as a CHIEF OF THE OBA PALACE to a community as a representative of the Oba of Benin in that community; but NEVER as a traditional ruler as there is only one traditional ruler in the whole of the Benin Kingdom, who is the OBA OF BENIN.
The statement therefore warned that any further breach of the traditional protocol would be considered by the BTC as a serious affront to the entire Benin People and the palace of the Oba of Benin.
It added that such breach would be visited with serious consequences under the law.