IGP HOSTS JOURNALISTS, CRIME REPORTERS IN ABUJA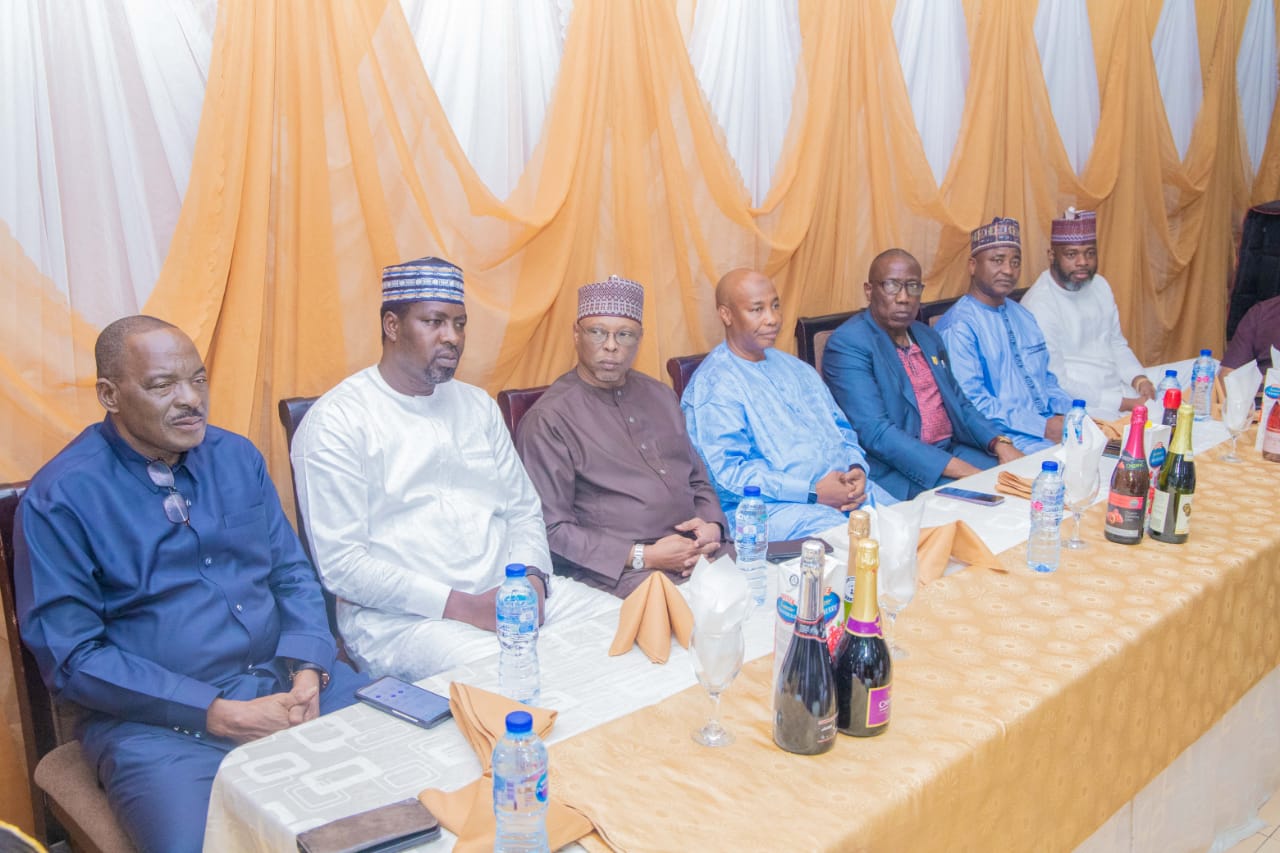 IGP HOSTS JOURNALISTS, CRIME REPORTERS IN ABUJA 
Urges Balanced Reportage, Patriotism as 2022 Rounds Off
Sahara Weekly Reports That The Inspector-General of Police, IGP Usman Alkali Baba, psc(+), NPM, NEAPS, fdc, CFR, in the evening of Tuesday 20th December, 2022, hosted journalists and crime reporters cutting across all sections of the media including print, electronic and social media covering the Police beat, to a banquet at the Nigeria Police Officers' Mess, Garki, Abuja to show appreciation for balanced reportage and further cement the synergy between the NPF and the media.
The IGP appreciated the reporters for their dedication to ensuring that members of the Nigerian society receive timely updates on matters relating to the Force even as he urges them to enthrone balanced reportage and patriotism in the discharge of their duties. He similarly charged them to eschew sentiments and unprofessionalism while conducting their business.
The IGP facilitates with the media and entire Nigerian populace on the Christmas season, while wishing them a prosperous new year 2023 in advance. He assured of improved working relationship in the coming year, and noted that his administration is committed to press freedom and issue-based engagements which has been the fostering force behind the fruitful interrelation enjoyed in 2022.
CSP OLUMUYIWA ADEJOBI, mnipr, mipra,
Force Public Relations Officer
Force Headquarters,
Abuja.
10,000 benefit as Asiwaju's BAT MEDICS holds Free Medical Outreach In Jos, Asaba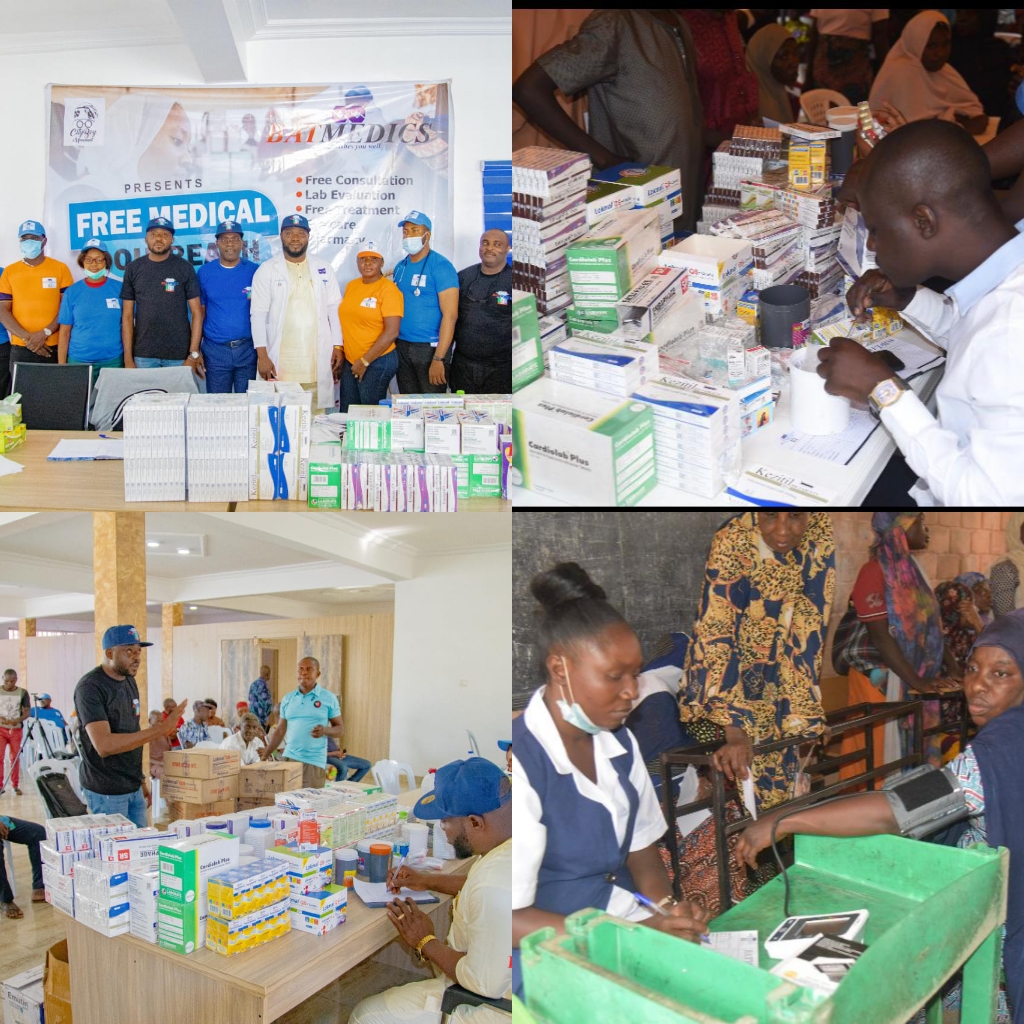 Access to basic medical healthcare is a major challenge faced by most people living in rural environments in Nigeria. Taking note of the problems associated with the inability to access affordable healthcare facilities and healthcare kits in their immediate environment, The Delta and Plateau state All Progressive Congress (APC) Campaign Organization in collaboration with the Bola Ahmed Tinubu Medical Outreach, BAT MEDICS are taking action to enhance access to free healthcare services, thereby putting joy and happiness in the faces of Residents at the weekend.
The Medical Outreach, which took place at two locations in Jos namely; the Islamic primary school Bauchi road, and Tundun Wada as well as the APC Campaign office in Asaba in Delta State had over 10,000 beneficiaries from the BAT MEDICS initiative in attendance to support the Presidential hopeful of the Federal Republic of Nigeria, Asiwaju Bola Tinubu.
The outreach witnessed a high turnout of residents at both locations in a move to benefit from the medical treatment of BAT MEDICS including elderly people in an atmosphere full of joy.
While addressing the newsmen, the Director General and Head Convener of BAT MEDICS, Pharm. Ojeje Amin Onimisi, who seems elated at the turnout for the Medical Outreach, explained the reason for the kind gesture by Asiwaju. He stressed that the program is meant to remove the barrier that is preventing poor people's access to quality healthcare.
He noted that the move is to tell Nigerians that Asiwaju cares about affordable and free healthcare facilities for the benefit of the citizens.
Onimisi affirmed that enough drugs are available for the people. For instance, people with eye challenges, high blood pressure, malaria and Typhoid, among many others will be attended to, as there is enough equipment to take care of them.
According to him, those who are tested and needed surgery will be referred to Jos Teaching hospital and the bills will be paid by Asiwaju.
One of the beneficiaries, who
commented on behalf of others stated, "our joy knows no bounds because most of us have gone to one hospital or the other but couldn't have access to the required medical services due to financial incapability. We can't take care of our health challenges, hence, we appreciate Asiwaju Tinubu for bringing free Medical care to our doorstep". She, therefore, prayed for Asiwaju Bola Tinubu that his wish to become the president of this nation will come to pass while promising to do their best by voting for and mobilising for his victory.
Another beneficiary from the Muslim community, Mariam Awwah Ballo said, " Asiwaju is my second father when I had an accident, someone connects me to Asiwaju and he paid my treatment bills, again I am having eye challenges and recommended glasses were given to me at the Asiwaju Medical Outreach, he is the man that the cap fits", she said.
Meanwhile, The Chairman of Jos North Local government area, Shehu Bala Usman appreciated Asiwaju for his kind gesture and assured him that the local government would mobilize for him and vote for him.
Similarly, the Asaba director of medicals APC Campaign Council Dr Benson Ayodele Cole, who welcome everyone to the Medical Outreach organized by the Bola Ahmed Tinubu Medical Team, explained that the importance of the Initiative is to care for the less privileged who are having health challenges across the state and provide them Medical needs.
A male beneficiary (name withheld) in Asaba appreciated the health Initiative. He said "I was given new eyeglasses due to my eye challenges as a civil servant, this will help me more to read." Tinubu is the next president of this country, he knows what his people want at appropriate time. He added.
2023 Elections : Let Thy Will Be Done – Prophet Israel Oladele Ogundipe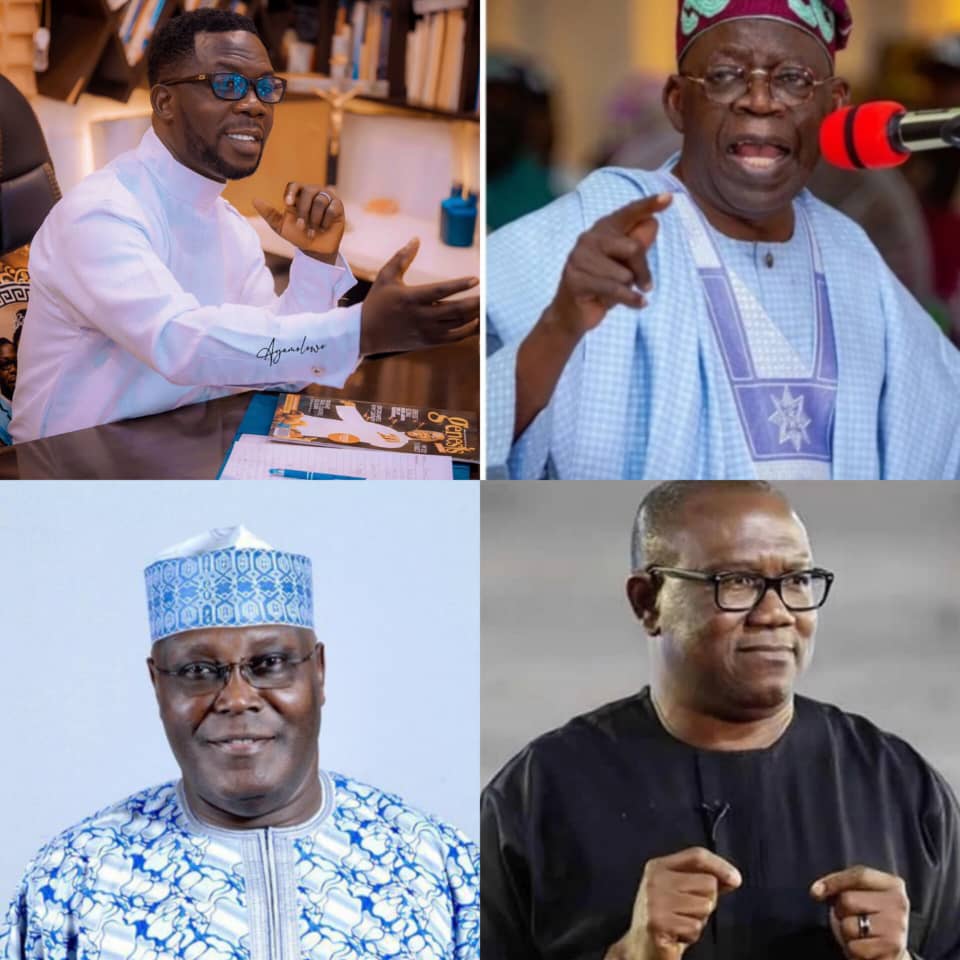 2023 Elections : Let Thy Will Be Done – Prophet Israel Oladele Ogundipe
Sahara Weekly Reports That Less than few weeks ahead of the 2023 general elections, the general overseer, Genesis Global Church, Prophet Israel Oladele Ogundipe has reacted to the forthcoming general elections and has prayed to God to make his will be done in the election.
While speaking in a live-streamed ministration, Prophet Israel Oladele Ogundipe prophesized that it's only when God's will is done that Nigeria will be a better country to live in again.
"Nigeria is a country blessed with varieties of resources, but, however, we've not been so fortunate in the aspect of leadership, as we're being ruled by leaders of like-minds, but, we believe that when God's will is done in the forthcoming elections, Nigerians will eat the fruit of the land", Prophet Israel Oladele Ogundipe revealed.
He, has, also, advised Nigerians to vote in the right candidate, and not go after the monetary value alone that comes from the forthcoming election, as that is just like we selling our birth right, just like it was done in the bible between Esau and Jacob.
Prophet Israel Oladele Ogundipe is a preacher of love and light, whose preaching focuses on repentance, and the creation of a better world to live in.
APC-PCC Welcomes Atiku Youth Organization Supporters To Tinubu Camp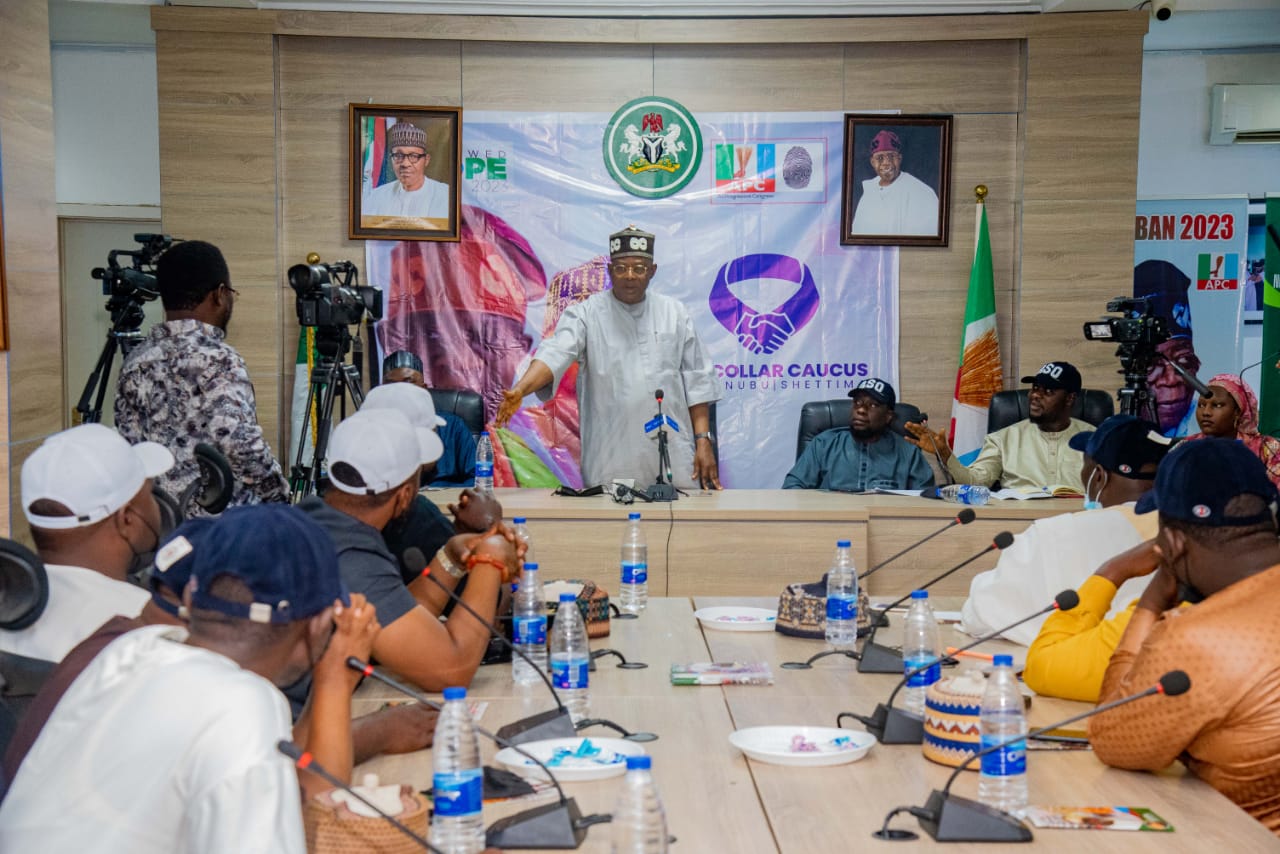 Sequel to Asiwaju's unique style of governance, especially in the area of growing young Nigerians and preparing them for leadership, the Presidential Campaign Council PCC of the ruling All Progressives Congress APC has welcomed the youth wing of Atiku Support Organization who has abandoned the former vice president and decided to be with the national leader of the ruling party.
Fidelis Onakoma, the publicity secretary of Atiku Support Organization, Anambra state chapter spoke onbehalf of all members across 30 states today January 19, 2023 at the APC-PCC office in Abuja. He attributed their decision to abandon the Atiku campaign because they are not recognised for their hard work. They however concluded that they believe in the structure of Tinubu and his agenda for Nigerians.
According to his statement, "What we want is to be incorporated into the activities of APC in our various states and at the national level. Atiku Support Organization is the leading support organization of PDP campaign council. It's the only support group that Atiku himself created and he made his son to be chairman. What we want is to be given that mandate to continue, go back and bring those support groups on board. After winning the election, we want all ASO members to be recognized.
"Atiku youths have seen how asiwaju runs his organisation and campaign.
For that reason, we've all decided to leave for the Tinubu Support Organisation under the Youth wing. I assure you that we joined the APC in good faith," he averred.
Welcoming the new members, secretary of the presidential campaign council of the All Progressives Congress (APC) ahead of 2023, Hon. James Abiodun Faleke described the defection as a step in the right direction, saying the APC and Asiwaju has contributed a lot in the development of Nigeria.
Faleke thanked the front runners of the group. He appreciated their struggle and asured them of a fair treatment before and after Asiwaju emerges.
He said, "On behalf of our principals, Asiwaju Bola Ahmed Tinubu and Senator Kashim Shettima Mustapha, the APC PCC welcome you all.
"Your grievances are well noted and it's not late to realize that you were in the wrong place. But because Asiwaju is a party for all, it is important that you all have on record Asiwaju's performance when it comes to reward. The basic issues here is lack of reward from where you are coming from. One of the major thing Tinubu is known for apart from developmental structure is his reward system".
Another delight of the defection was when the son of Asiwaju Bola Ahmed Tinubu, Seyi pledged to pay the tuition fee of Mrs. Hannah Titus children.
Titus is a widow and Kogi state coordinator. She was enlisted as one of the beneficiary of Seyi Tinubu's foundation.