Imo Bye-Election : Extolling the Qualities Of PDP Candidate, Chief Emmanuel Okewulonu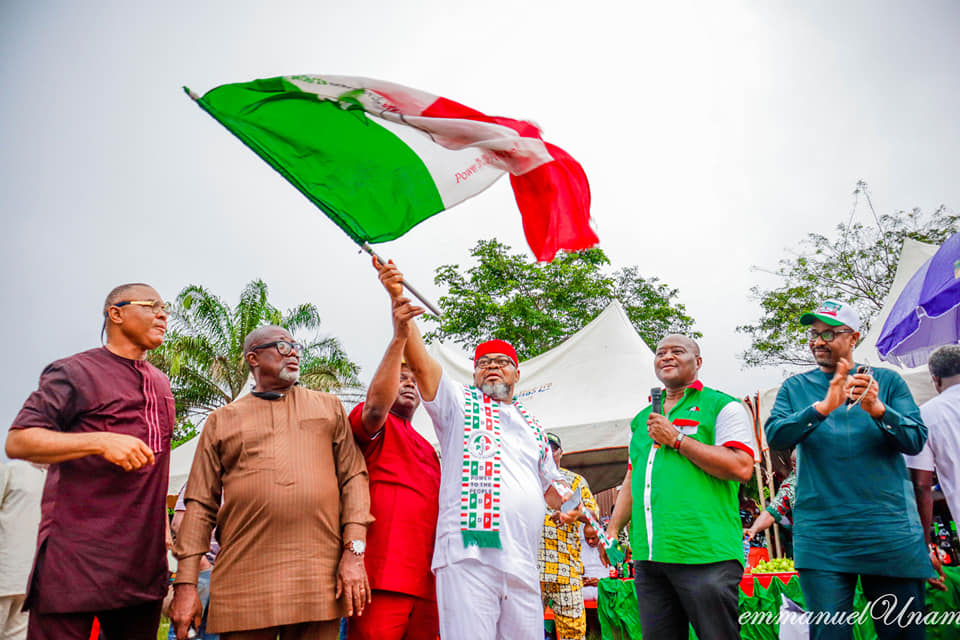 In five days time, the long awaited bye-elections in Imo North will be taking place, alongside every other bye-elections in the country.
In Imo North Okigwe zone, one of the major contenders is the candidate of the PDP, Chief Emmanuel Okewulonu whose name has been on the lips of every imolites since he decided to run in the race for who represents Okigwe Zone in the national assembly.
Chief Emmanuel Okewulonu has beyond reasonable doubt worked tirelessly in his campaigns, no other candidate has worked like he has done in the last few months, He started working, canvassing for votes, reaching the grassroot since he was elected as the party's candidate, even after INEC postponed the date for the election, He still continued in his rallies.
Chief Emmanuel Okewulonu isn't the normal day politician that makes promises and refuses to fulfil them, He isn't that politician that believes in sugar coating things to win people to his side, rather, He is a politician who keeps to his words.
Before Chief Emmanuel Okewulonu is seen as a politician in Imo state, He is seen as a great philanthropist in the community. Infact, lot of people just have the believe that Him going to represent Okigwe Zone at the senate level will help him to do more for the people, which is totally true.
Without any political appointment or post, Chief Emmanuel Okewulonu has built houses for people, sent youths overseas on business purposes, set up small scale businesses for women in Okigwe Zone, and on every christman, It's always a rain of money, rice, cloths, and other essential things for the people courtesy of Chief Emmanuel Okewulonu.
He was a former customs officer who excelled in his career there before moving into the private sector, and during his time there, there was never a time when he was accused of corruption or found wanting of a crime or the other, He is known for fairness, trustworthiness, truthfulness, to mention a few.
In politics today, It's almost impossible to find someone who fear God truly, but Chief Emmanuel Okewulonu has changed the narrative, infact, the fear of God has made him who he is today, if one fears God, people won't need to worry about being short-changed, being cheated, being lied to, and that is exactly who chief Emmanuel Okewulonu is.
Most leaders are always hindering their subordinates from doing better than them or even give them opportunities to grow, but Chief Emma Okewulonu isn't like that, Most of those working for him have big houses, mansions yet, He just has a very portable building in Okigwe Zone, yet, He never stops creating opportunities for his subordinates.
No doubt, Chief Emmanuel Okewulonu has the intelligence, character, attitude, qualities to represent Okigwe Zone, He whom the cap fits, should be allowed to wear it.
Dollar Tumbles Against Naira At Parallel Market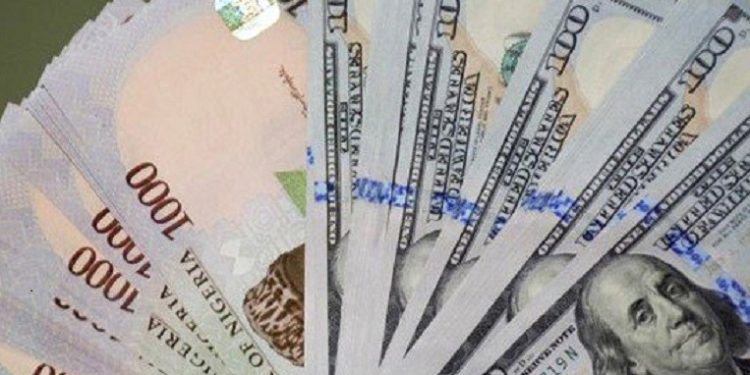 Dollar Tumbles Against Naira At Parallel Market
Sahara Weekly Reports That The naira sustained its appreciation against the United States dollar at the parallel market as it appreciated on Friday, from N1,160 to N1,155.
This represents 0.43 percent (N5) gain than N1,160 exchanged on Thursday at the parallel market.
It could be recalled that the naira had steadied in the parallel market on Wednesday and Thursday as it sells for N1,160 respectively.
However, the forex turnover, on Thursday, hit $105.50million according to data from NAFEM, the Nigerian Autonomous Foreign Exchange Market, the market trading segment for Investors, Exporters and End-users.
The turnover represents the amount of dollars traded at a particular trading day.
Although the rate is still unpalatable to the business community and Nigerians at large but a management consultant, Babatunde Adeniji, said the naira crisis is being largely driven by speculation following the country's liquidity challenge.
"In terms of price, for the short time it is speculation that drives things. If you are a trader and you want to take a bet, with the level of distrust of the government, with no clear visible assurance of where the dollar is coming from to stabilise the naira, which position would you take? You are bound to take the position skewed towards the dollar," he stated.
He said the country would begin to heave a sigh of relief when the authorities can pay up all the backlog of foreign exchange forwards with sufficient liquidity to meet pending obligations.
"Nigeria as a country does not have enough dollars to meet its promise. If we don't do things that are substantial and visible, all that grammar would not help.
X3M Ideas, Noah's Ark, Insight Publicis win big at the 2023 LAIF Awards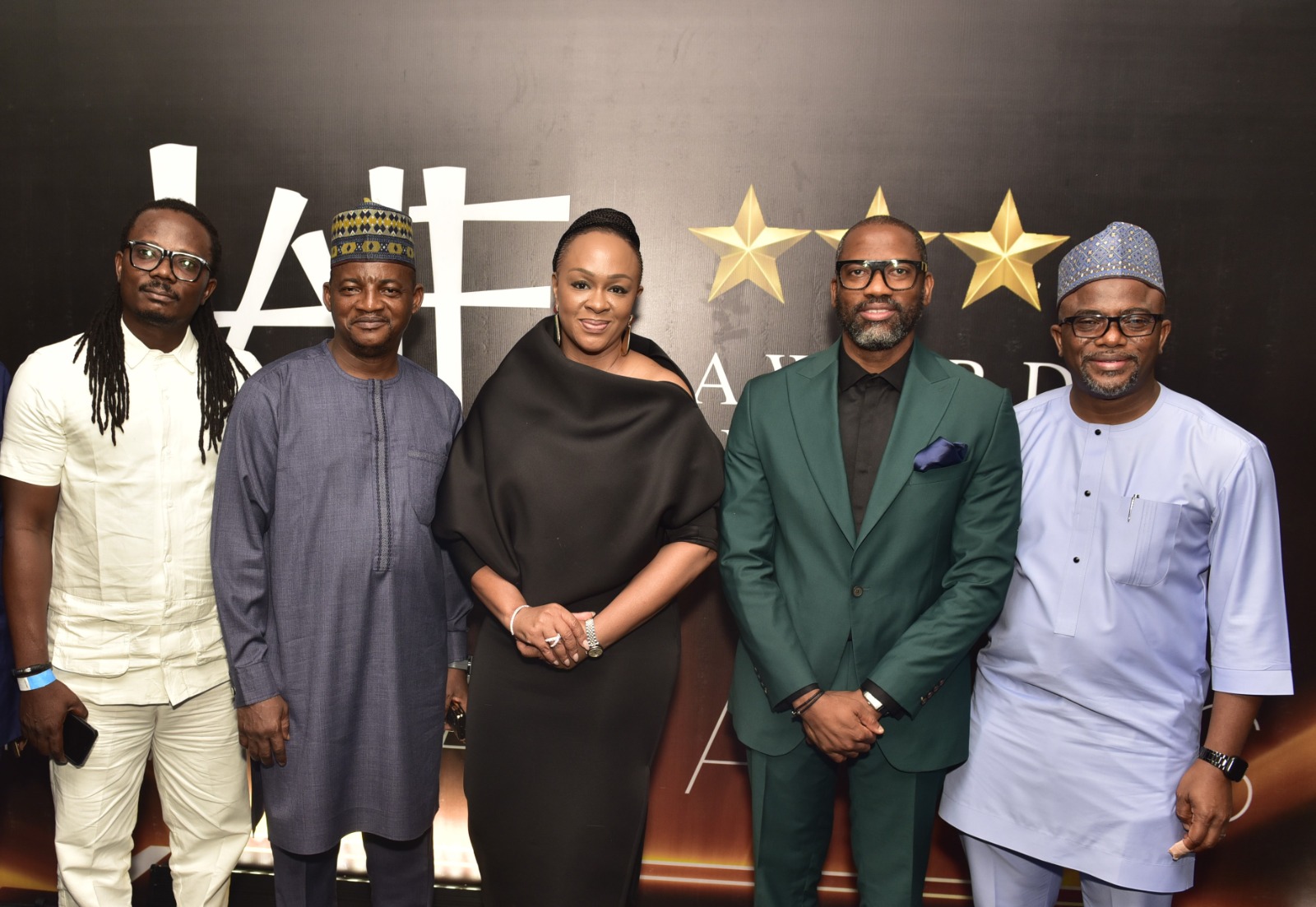 X3M Ideas, Noah's Ark, Insight Publicis win big at the 2023 LAIF Awards
…as Leo Burnett wins Grand Pix
Sahara Weekly Unveils That It was a night of recognition, glamour, and celebration of creative excellence at the 2023 edition of the Lagos Advertising and Ideas Festival (LAIF) Awards as X3M Marketing Ideas Limited, Noah's Ark Communications Limited, Insight Publicis, and Leo Burnett won big at the event.
The award ceremony, which was held on Saturday, November 18, 2023, at The Hall, Victoria Island, Lagos, saw the Steve Babaeko-led X3M Marketing Ideas Limited lead the medal haul with 15 Gold, 20 Silver, and 7 Bronze, which eventually resulted in the agency being named the 2023 Agency of the Year.
Noah's Ark Communications Limited came second on the medals table, carting home 12 Gold, 16 Silver, and 7 Bronze, while Insight Publicis and Leo Burnett emerged third and fourth, respectively. Insight Publicis won 9 Gold,  16 Silver, and 15 Bronze, while Leo Burnett won  1 Grand Pix, 9 Gold, 4 Silver, and 4 Bronze.
In his welcome remarks, the President of the Association of Advertising Agencies of Nigeria(AAAN), Mr. Steve Babaeko, noted that the LAIF Awards remain the beacon of innovation and creativity in the advertising landscape in West Africa.
Babaeko noted that he was confident that the commitment of the new LAIF management board would engender a transformative journey for the award.
While applauding all the agencies that submitted entries for the awards, saying that every participant is a winner, he urged participants not to see the LAIF Awards as a competition but as a community that thrives on the pulse of creativity.
He explained that the diversity of talent showcased through the entries reflects the richness of the advertising industry, noting that it is a testament to the boundless creativity that emanates from every corner of Nigeria.
" Together, we shape the advertising narrative, pushing boundaries and redefining excellence. As we embark on the exciting journey of recognition and celebration, let us cherish the camaraderie that unites us. I wish each and every one of you a wonderful evening filled with inspiration and fun and joy of shared success," he said.
Also speaking at the occasion, the Chairman, LAIF Awards Management Board, Mr. Jay Chukwuemeka, explained that the 2023 edition of the awards, which is the 18th edition of the festival, received over 500 entries from a total of 18 agencies. He disclosed that the entries submitted were creative works of the agencies on brands while about 47 jurors worked on the entries to determine the best works for the honours.
Chukwuemeka congratulated all the nominees as well as those who submitted entries for putting up creative works that were selected for honours.
He expressed gratitude to the next generation of ideologists who participated in the Young LAIF competition, noting that their ideas and energy remain invaluable. He equally commended the jury members for rising to the occasion in confronting the challenging task of objectivity and finding common grounds amidst different opinions in their decision-making.
A major key highlight of the event was the induction of two distinguished personalities in the advertising industry, Director General, Advertising Regulatory Council of Nigeria, Dr.Lekan Fadolapo and Mrs. Nkoli Ogbolu, into the Lagos Advertising and Ideas Festival (LAIF) Awards Hall of Fame.
BREAKING! Police Arrests Popular Internet Sensation, Chef Dammy In Akure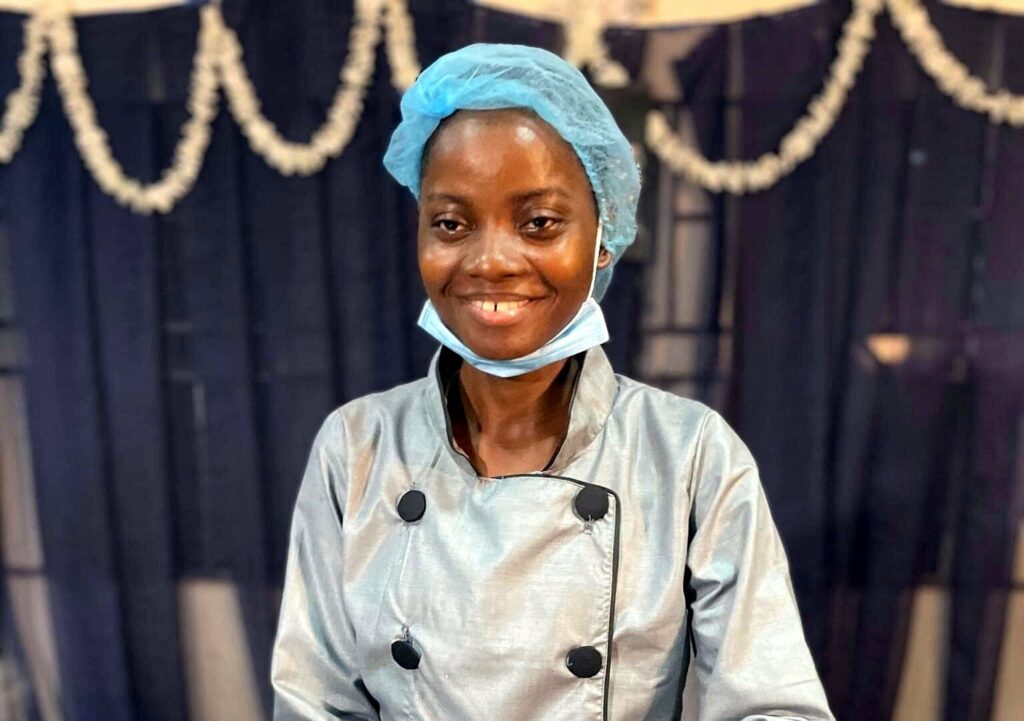 BREAKING! Police Arrests Popular Internet Sensation, Chef Dammy In Akure
Sahara Weekly Reports That the popular internet sensation, Chef Dammy who went viral after attempting have her name on the Guinness World Records for the longest hours of cooking, has been arrested.
This was made known by an X (formerly twitter) user who claim to have classified information about Chef Dammy's arrest.
According to him, Chef Dammy was arrested following a petition by her pastor who has been at loggerheads with her since she became famous.
''I have information that Chef Dammy has been arrested by men of the @PoliceNGAIG zone 17 in Akure for a petition against her by her pastor, that police station has a history of extremely corrupt practices and I am speaking from personal experience. I urge the families of Chef Dammy to speak out in case the right of Dammy is abused at any point.''
I have information that Chef Dammy has been arrested by men of the @PoliceNG AIG zone 17 in Akure for a petition against her by her pastor, that police station has a history of extremely corrupt practices and I am speaking from personal experience. I urge the families of Chef… pic.twitter.com/dOHeLISRjt

— Olúyẹmí Fásípè AICMC (@YemieFash) November 23, 2023
Chef Dammy had raised an alert recently that her pastor should be held if anything bad happens to her apparently because of the treatment she was getting from the cleric.