Interesting Facts You didn't know about 'Mummy GO' in viral memes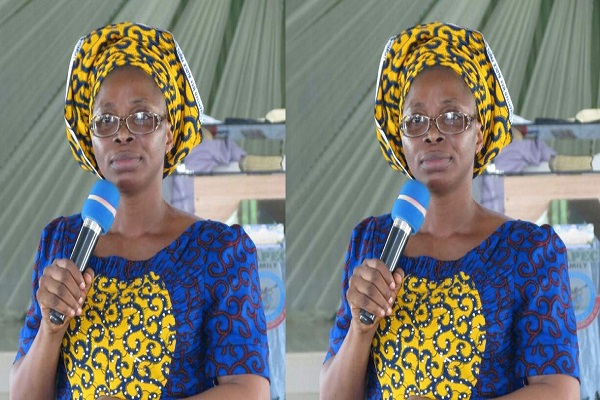 Interesting Facts You didn't know about 'Mummy GO' in viral memes
MUMMY GO- Of a truth, Evangelist Funmilayo Adebayo, nicknamed Mummy GO, has been making waves on social media due to her controversial sermons.
She is the founder of  Rapture Proclaimer  Evangelical Church Of God.
Her photographs have also gone viral in memes on social media platforms including Twitter, Instagram, Facebook, TikTok, Nairaland with controversial and funny inscriptions that mimic her statements about hell.
The 54-year-old preacher hails from Ekiti State.
She became an internet sensation when a viral video of her rendering a song titled 'Kpatakpata' caught the attention of social media users
In 2019, she was heavily criticised for saying that people who take Vitamin C and eat Titus fish will not make heaven.
Among her viral messages is one where the clergywoman said break dancing originated from the land of the dead.
"Where did break dancing generate from? Michael Jackson. He got power from the dead land. What is the land of the dead? Skeleton. Skeleton is not for the living. If you break dance, you're telling God you're dead," she said.
She also once revealed that she was originally a man in ancient Egypt, but died in a war.
She claimed that she was trained in the afterlife and was sent for 'I.T' (industrial training) before she was sent to Nigeria where she was reborn as a woman.
The controversial 'woman of God' stated that all footballers would go to hell and men on skin cut are already on their way to hell.
In addition, she claimed that people who use ATMs and MasterCard have successfully bought a free ticket to hell.
In one of the several memes, the woman said boys who give girls money in 2022 will be "giving away their glory".
She also said in another trending video: "I wasn't a fool before I met Christ. I was a cocaine pusher. I sold guns and rented ammunition to robbers.
"I was a hired killer. I had boys at my disposal. Whenever I want to give information to politicians, they pay me millions.
"Obasanjo knows me very well. We are close pals. Even Babangida knows me. The police had no guts to arrest me. Sijuade, the Ooni of Ife, it was when I met him that his business started booming.
"The kind of cocaine I smuggled, I used flying carpet, straight to Germany and America. I don't use airplanes. The reason why I have this knowledge is due to my long journey in the kingdom of darkness."
IS INVESTING IN A SHORT-LET APARTMENT IN LAGOS IS A GOOD BUSINESS?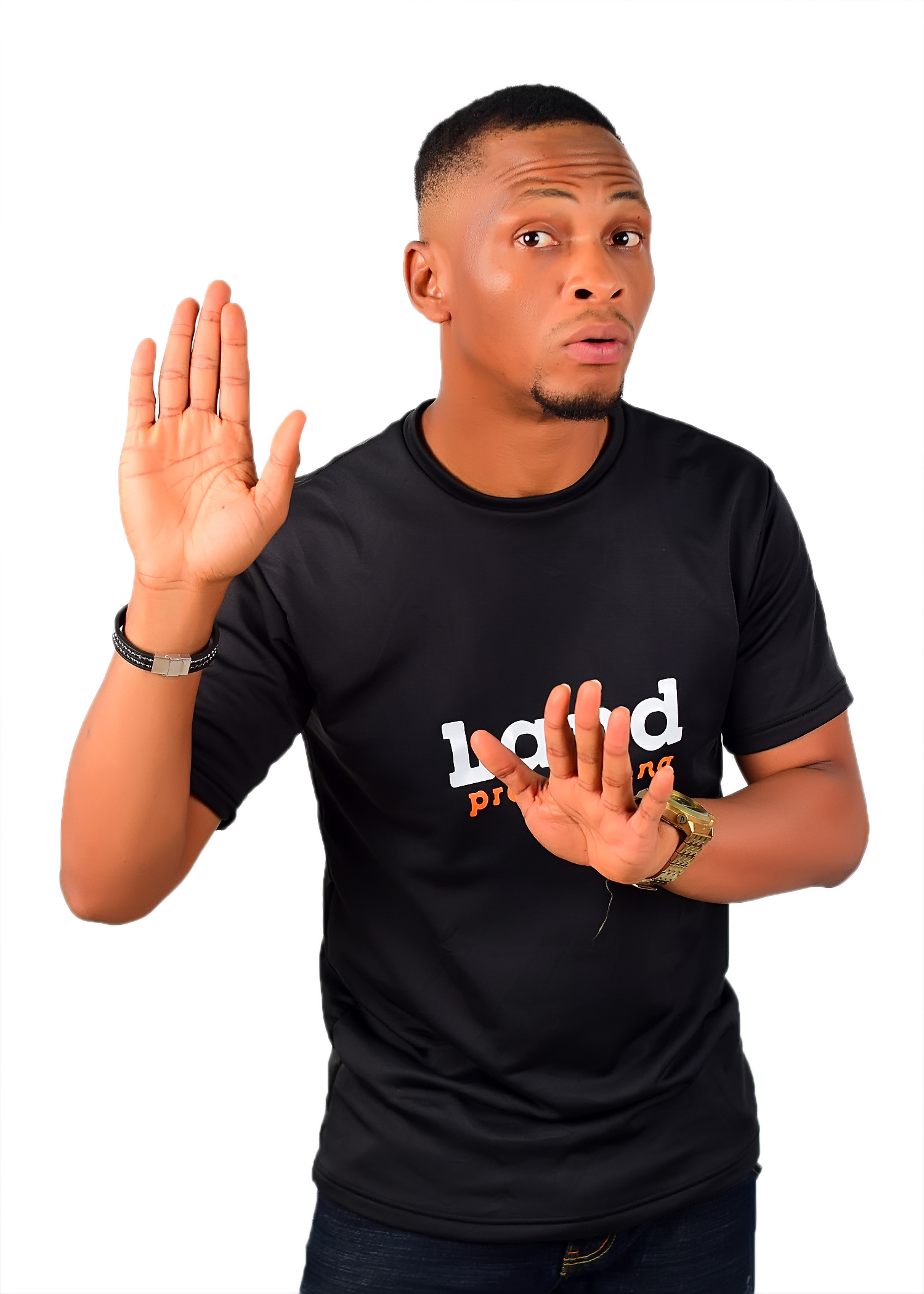 IS INVESTING IN A SHORT-LET APARTMENT IN LAGOS IS A GOOD BUSINESS?
BY DENNIS ISONG
A short-let apartment is a fully furnished luxury apartment that is rented for a short period, usually for months or weeks. Short-let apartments have been considered a quick way to get rich by some investors, unfortunately, not everyone knows about this.
Short-let luxury apartments can be in:
bungalow
duplex
terrace
detached
semi-detached
studio apartments
These kinds of apartments can be found in some selected places in Nigeria: Lagos, Abuja, Port Harcourt, Ibadan, etc. Because of its newness and lack of information, some investors are not aware of the benefit and profit, they stand to gain.
Short let apartment which has been made as an alternative hotel accommodation presently has been a go-to accommodation choice most especially for travelers, tourists, and visitors in Nigeria. The accommodation can be for short/long stay leisure for business and at the same time, pleasure. Short-let homes are now great choices.
Why is it profitable for investment?
Increase in property value
People have stopped leaving their property vacant in recent times without getting any benefits/profits from it. Instead, they rather rent it out for months to make an extra income from it.
On the other hand, people would rather go for a short-let apartment than settle for a hotel because of the comfort and the feeling of home away from home they tend to get, unlike a hotel where you are left with few home appliances like a fridge, kettle, and TV.
A short-let apartment is made to be a home standard and that's why you can get full kitchen appliances and items to a well-furnished living room. Short-let apartments come with tasteful décor and freedom.
However, before you invest in a short-let apartment, make sure that the location is favorable.
Increase income potential
Short-let apartments in Nigeria can also serve the benefit of a permanent and direct income stream. This is because the amount you make weekly or monthly is unlimited. Meanwhile, this can be achievable in places with high foot traffic.
Flexibility in extending rent by tenants
Most especially business people who travel out of their state can extend the duration of their stay when business meetings are being postponed. Hereby, generates more income.
When compared to hotel accommodation, short-let apartments are found to be more flexible reducing the stress of check-ins and outs, being confined to a particular room, etc.
Short lets you get the feel of staying in a home at a much more affordable cost, you get access to amenities in the full apartment, you have access to a more serene interior and environment.
As a good source of finance
Investors can leverage short-let properties as collateral when securing loans from banks for investment or business purposes.
High demand
Short-let luxury apartments are now in high demand by travelers who want to enjoy the comfort of being in a home. Asides from this, short let's become a getaway for a lot of people who want to relieve themselves of work stress and want to stay in an environment different from home.
Subject to increase rent charges
Making a short-let investment more sophisticated by repainting, adding new technology, refining the interior finishing, and adding innovations, and features can as well increase cash flow because when all that is done, rental charges can be increased.
Dennis Isong helps individuals invest right in Real estate. For questions on this article or enquiring about Real estate. Follow him on Youtube https://www.youtube.com/landpropertyng , Email Dennis@Landproperty.ng or Whatsapp/Call +2348164741041
Reports of Gov. Abdulrazaq Being Booed Is Fake News!
Reports of Gov. Abdulrazaq Being Booed Is Fake News!
Click-bait and sensational headlines are the order of the day in blogosphere. The aim is to trigger emotional responses from the reader and drive traffic to blogs.
Alas, this has made it very difficult to distinguish between what is real and what is false in today's world.
Thus, no time is more auspicious than now for the advocates of fact-checking to intensify on their crusade in order to stem the increasing damage of fake news. We are in an age when nitwits take advantage of the anonymity of the internet to punch their keypads, come up with utter balderdash and disseminate widely as contents all in a bid to set cyberspace into a virtual conflagration.
It is the propagation of such fake news that the advocates of content censorship always point to, to amplify their voices for censorship. While censorship stifles the freedom of speech, no efforts should be spared to nip the activities of fifth columnists whose stock in trade is concoction and dissemination of falsehood.
The proponents and purveyors of deliberate falsehood and fake news have revved their machine back to life again. Alas, their target is the intrepid Gov. Abdulrahman Abdulrazaq of Kwara State. An old video has resurfaced showing the governor purportedly being booed off the stage by a raucous crowd.
Acutely aware that fake news poses a corrosive existential threat to democracy and governance, Governor Abdulrazaq, who said he is neither shocked by the slant of the narrative nor shaken by the gimmicks of the opposition, has decided to set the records straight for posterity.
According to Alhaji Bashir Adigun, Special Adviser, Political Communication to the Governor, the video was that of an event held on December 26, 2018, by the Ilorin Emirate Descendants Progressive Union (IEDPU) at the Emir's Palace, which was allegedly disrupted by thugs and supporters of former Senate President Bukola Saraki. The governor who was a candidate then attended the event as a special guest of his home community association.
Adigun stated, "Attached to the video (they tried to trend now) is a caption that the governor was booed at Kwara State Polytechnic, which is false. No event took place in Kwara Polytechnic on August 7, 2022, to warrant the governor being there.
"It is well known that this riotous and disrespectful action by Saraki supporters was the last straw that caused the Sarakis' loss of every single elective seat in Kwara at the 2019 elections.
"Those who trended the video desperately meant to send the signal that an incumbent governor was being booed. That probably misled the wrong audience. For the Kwara audience, however, the video did the opposite. It reminded them of the terrible old days when anyone who held different views was treated with contempt and harassed by thugs loyal to the deposed dynasty."
Adigun stated further that the video came at a wrong moment in history because the past three years of the AbdulRazaq administration have seen Kwara enjoying unprecedented peace and security while scheduled flights to the city of Ilorin have quadrupled. The latter achievement, he added, enabled all Ilorin sons and daughters and residents of the capital city to enjoy a very peaceful Eid and a joyous Durbar where the governor and other dignitaries rode on horses along with the Emir amidst a cheering crowd. "Such events were never held peacefully in those dark years," he quipped. Adigun urged the public to ignore the old video clip, which he described as propaganda gone awry.
Indeed, until the Abdulrahman Abdulrazaq era, Kwara State faded like a limp flower. Hitherto coveted for its promising blooms, the state wilted to inept leadership. Viewed up-close and from a distance, the state, otherwise noted for its resource endowment and visual and structural harmonies, splayed in spent glory.
It foundered and strained in weariness under the yoke of mis-governance. Sixteen years of the People's Democratic Party (PDP) – comprising eight years each of Bukola Saraki and Abdulfattah Ahmed's governorship – did a fine number on Kwara; they met a promising state and left it wretched. Inadequate health facilities, substandard education, scarce water supply, and a dying economy among others, rendered the state a shadow of the titan it was supposed to be.
However, with a deft combination of courage, compassion, and confidence in his vision, Governor Abdulrazaq is rewriting the story of Kwara State, governing humanely while steadily changing the people's fortunes.
Ghana's President Nana Akufo-Addo denies asking Tinubu In a letter to step down for Peter Obi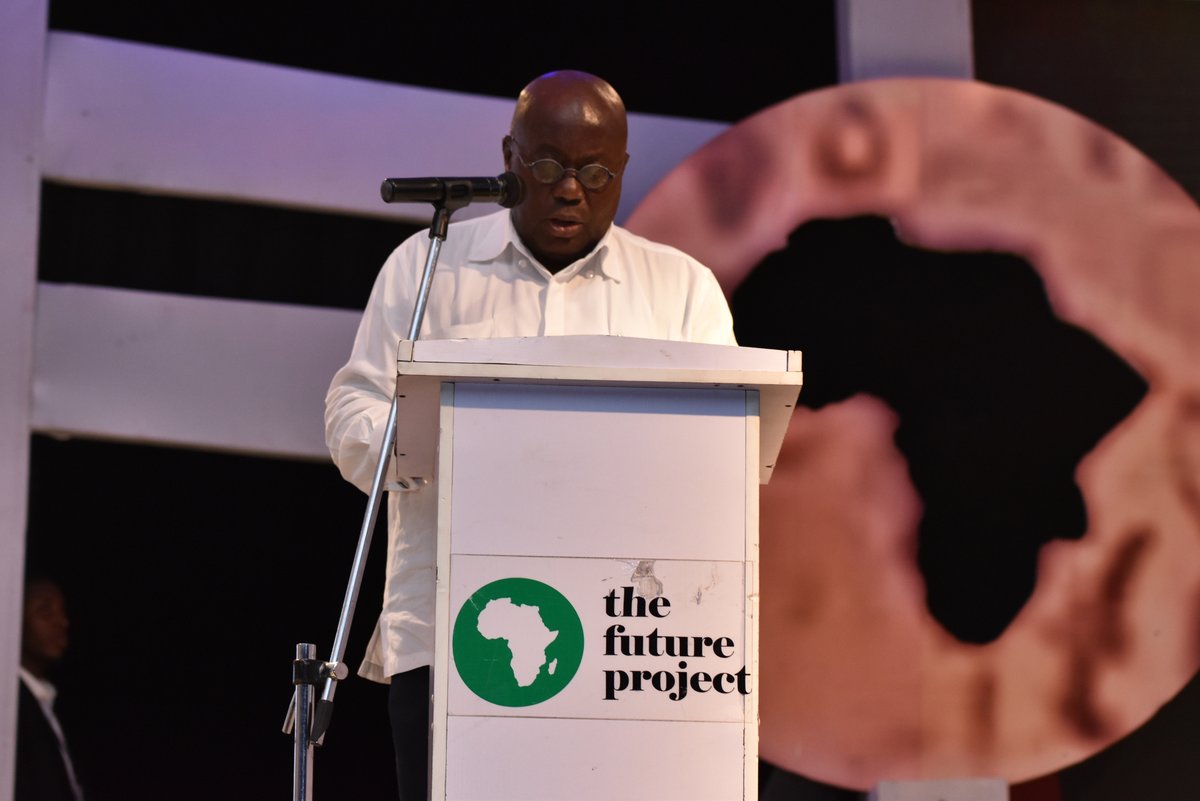 Ghana's President Nana Akufo-Addo denies asking Tinubu In a letter to step down for Peter Obi
Nana Akufo-Addo, Ghananian president, has denied writing a letter to Bola Tinubu, candidate of the All Progressives Congress (APC), appealing to him to give Peter Obi, flag bearer of the Labour Party, a chance in the forthcoming 2023 presidential election.
The Ghanaian leader said he never told Tinubu to seek treatment for his health as contained in the purported letter making the rounds on social media.
Akufo-Addo advised people via his verified Twitter handle to discountenance the story, noting that the letter is completely false and mischievous.
According to him: "My attention has been drawn to a disturbing post making the rounds on social media, where it is alleged I have written to the 2023 presidential candidate of the APC, Asiwaju Bola Tinubu, to "give Peter Obi a chance and seek treatment for his health".
"This is completely false and mischievous, with no iota of truth whatsoever in it.
"I have written no such letter to the APC leader, and it will not occur to me to do so. Ghana and Nigeria boast of decades of cordial, strong and brotherly relations, and I am not going to be the one to interfere in the internal affairs and politics of Nigeria."